Today's a special day! I've joined up with a group of talented bloggers to do a monthly "Blog Swap".  That means each month I will be posting on their sites and they will be sharing their posts on mine! This is a fun way for you guys to be introduced and inspired by some talented DIY bloggers that you might not know already. For April's swap, I'm excited to be teamed up with Katie from Addicted 2 DIY. Her projects are AMAZING and I cannot wait for you to see them!! And her tailgate story made me tear up, too.
So, take it away, Katie..
---
Hey guys!  I'm Katie from Addicted 2 DIY and I'm so happy to be here today on Beth's gorgeous blog to share a little about myself and also some of my favorite projects with you!  When our talented friend Stacy from Not Just A Housewife asked if anyone would be interested in getting together for a blog swap, I jumped at the chance.  It's such a fun idea to be able to visit here today and share a little about myself, while Beth also does the same on my own site!  I seriously love this blogging community that I get to be a part of and am constantly inspired and amazed at how creative everyone is.
First, how about a little intro?  I'm an Arizona native, mom to 2 boys, and I've been working for the past several years to fix up our "forever home."  Project by project, it's slowly getting there, and I've been sharing that journey (and other DIY projects) over on my blog for the past 5 years.
My goal with all of my projects is to inspire others to start their own DIY journey, and also save money in the process!  Here's a few of my most popular projects, along with some of my favorites that I've completed over the past several years.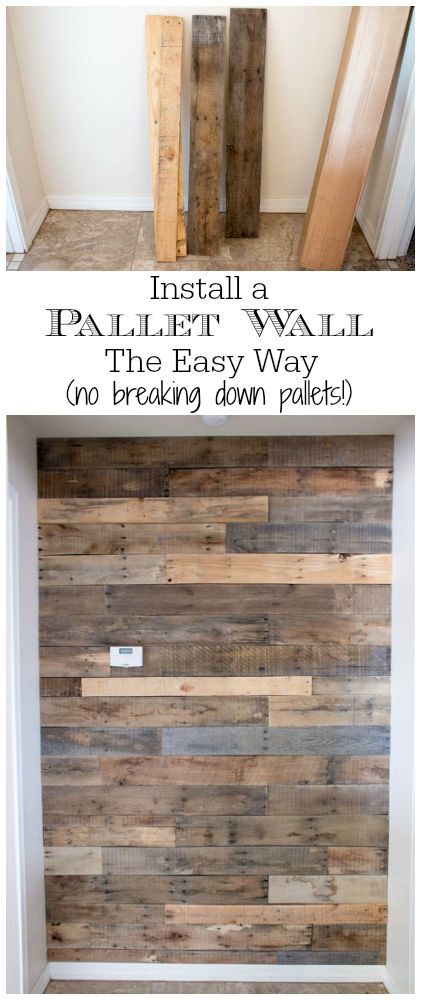 This pallet wall project has been the top post on my blog ever since I installed it.  One of the things that makes this project so great is that you don't have to go scouring for pallets behind stores, or buying them on Craigslist.  These pallets are sold online at Home Depot and they come already broken down for you!  The top question I get on this post is what stain I used on all of the boards to make them those colors.  My answer?  Nothing!  The boards came in these varied colors already.  All I did to them was sand them down to make sure they were smooth and splinter free.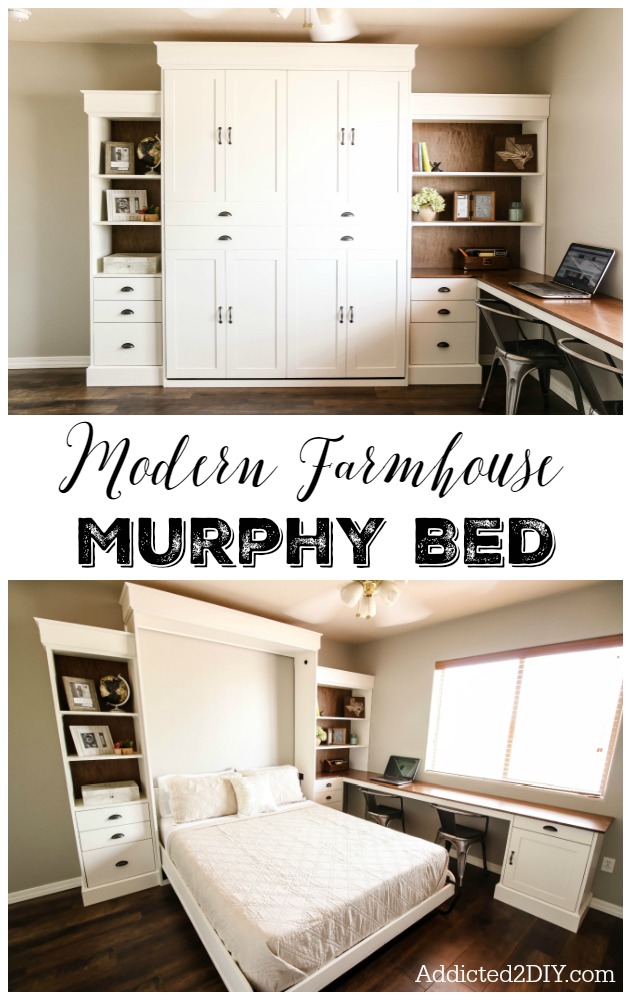 Another one of my most popular projects is this DIY Modern Farmhouse Murphy bed.  This was one of those projects that killed two birds with one stone (my favorite kind).  We needed a guest room, but couldn't give up our office space.  I came up with the perfect alternative of designing a Murphy bed that could double as a desk for us to work at, but also be a comfortable guest room whenever we have company.  Needless to say, it has been amazing!  Plus, even when the bed is down, the 8′ long desk is still able to be used!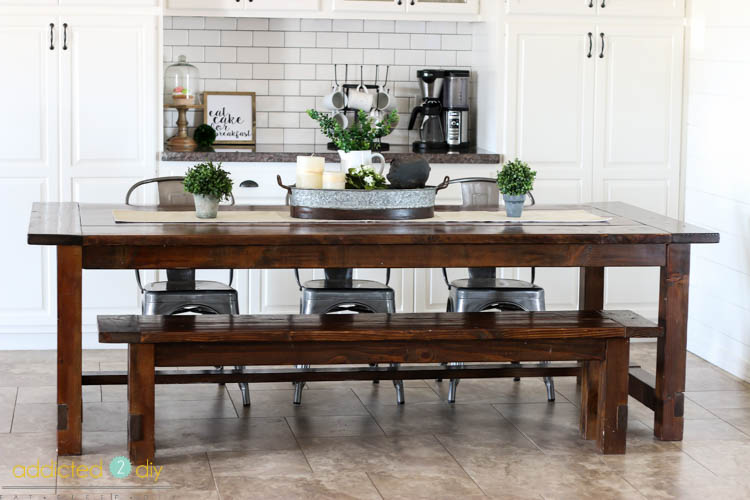 If you love before and after projects, this one was a big one for me.  Last year, I finally decided it was time to paint our cabinets and give our dining room a proper makeover.  I did it as part of the One Room Challenge that many bloggers participate in each spring and fall.  It was quite the undertaking to complete all of it in 5 weeks, but sometimes those looming deadlines are exactly what I need to kick it in high gear and complete a project.  The end result was even better than I could have ever imagined, and I love how much bigger and brighter our dining room feels.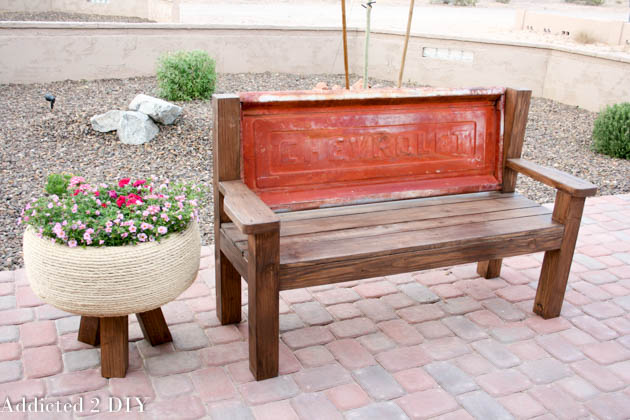 If I were to choose a "reader favorite" project, I definitely think it would be this DIY tailgate bench.  I say reader favorite, because I think it's probably been built the most times by readers than any other project I've shared.  One even brought me to tears when he shared with me the tailgate bench he made from his late son's truck that was signed by all of his friends.  Hearing his story and how he took my tutorial, plus his son's passion for trucks, and turned it into a beautiful memorial to him was incredibly humbling.  In fact, I'm tearing up right now as I type this.
Special thanks to Beth for having me today, and thanks so much for following along with me as I share a little about myself and the projects that I create.  I hope you've enjoyed the projects I've shared.  If you'd like to see more, I'd absolutely love it if you stopped by my blog to browse around.  I've got projects ranging from very large to small crafts, plus a few recipes here and there.  My peach moonshine recipe is definitely a crowd favorite:)
I'd be doubly excited if you'd like to also follow along with me on social media.  Here are all of the places you can find me.
Instagram – See progress pics, finished projects, and my stories!
Facebook – See projects from myself and other bloggers who inspire me.
Pinterest –  Check out what I'm pinning!
YouTube – Check out video tutorials for some of my projects!
Subscribe – Get my latest projects and posts delivered straight to your inbox!
~Katie