A few weeks ago Garrett and I took a day trip to Montgomery, Alabama to visit Old Alabama Town.
It started out as a literal guilt trip.
His 4th-grade class had taken a field trip to the Alabama capitol in February, and I was scheduled to go with him. Unfortunately, I had to back out at the last minute and wasn't able to go. It was the first field trip that I have missed in his entire life and of course, G didn't let me forget how sad he was that I didn't come.
Not only was he mad that I wasn't there, he was also upset because the school bus stopped at Old Alabama Town for lunch but they were not allowed to take the full tour of the museum and exhibits.
Their fast-paced schedule forced them to get back on the road so they only got to see the playground and picnic area. So, I promised him that I would take him back to Montgomery once school got out so that he could take his time exploring Old Alabama Town without any time restraints (or little sisters to distract me.)
Let's Take the Old Alabama Town Tour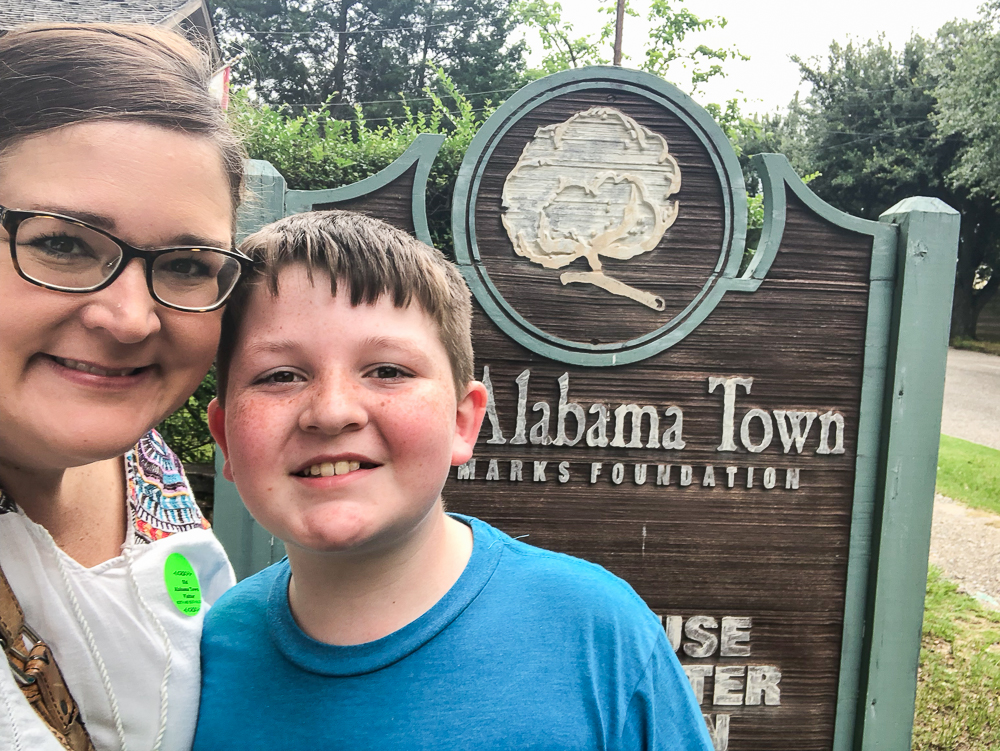 We set out early on June 1st and arrived just as it was opening. Since it was the middle of the week, we pretty much had the whole place to ourselves. Old Alabama Town covers about 3 square blocks in downtown Montgomery, and we explored every inch of it in about 3 hours.  They had exhibits and displays for you to walk through on a self-paced tour.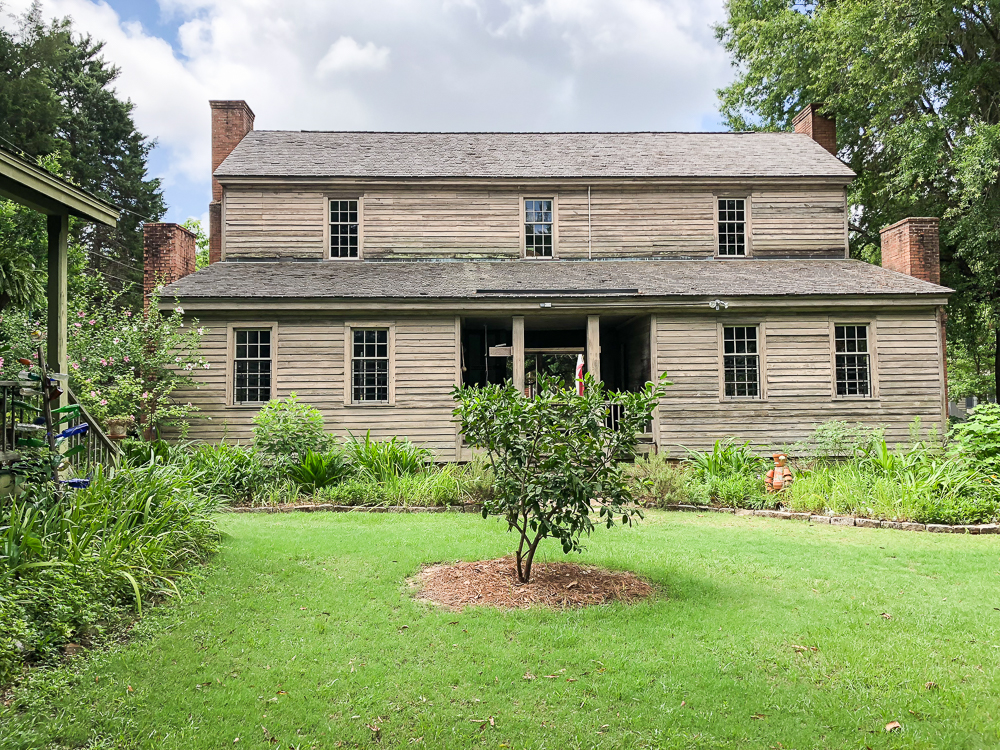 They had moved actual homes from around the state and reconstructed them as museums to walk through. This is an example of a dog-trot house that has a breezeway right through the center to help cool off the rooms by catching a breeze. I cannot imagine living without air conditioning in Alabama!
Inside the buildings were a mixture of hands-on history and roped off things to see but not touch. It reminded me of a very scaled back Colonial Williamsburg, which we visited in 2016.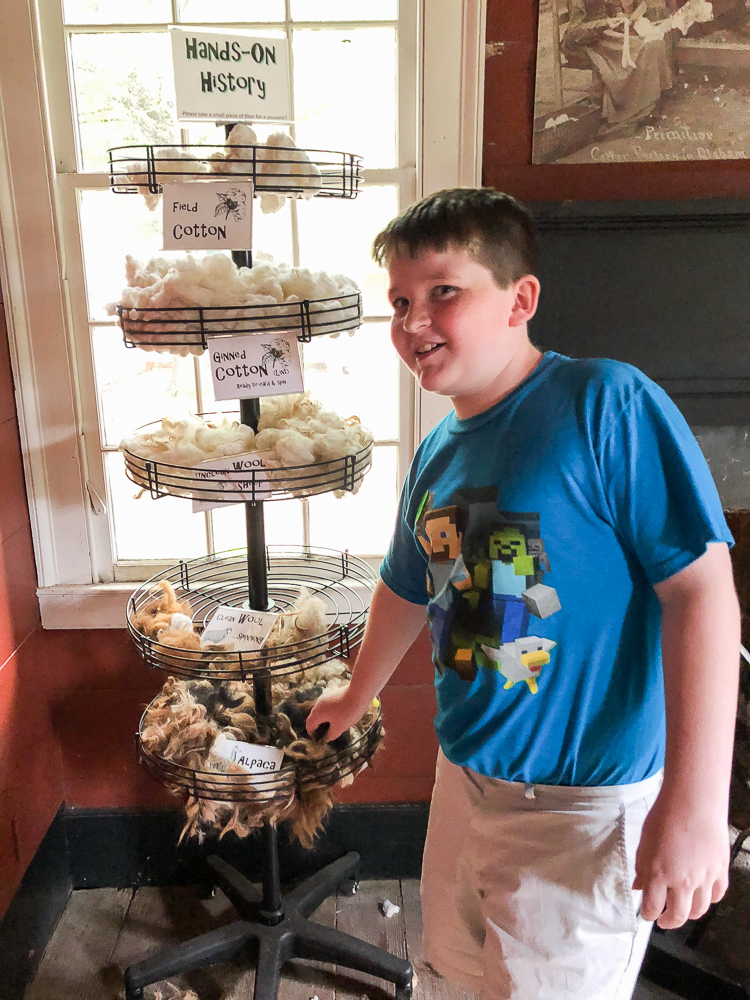 Alabama, of course, is known for it's cotton fields. King Cotton is well represented in this museum.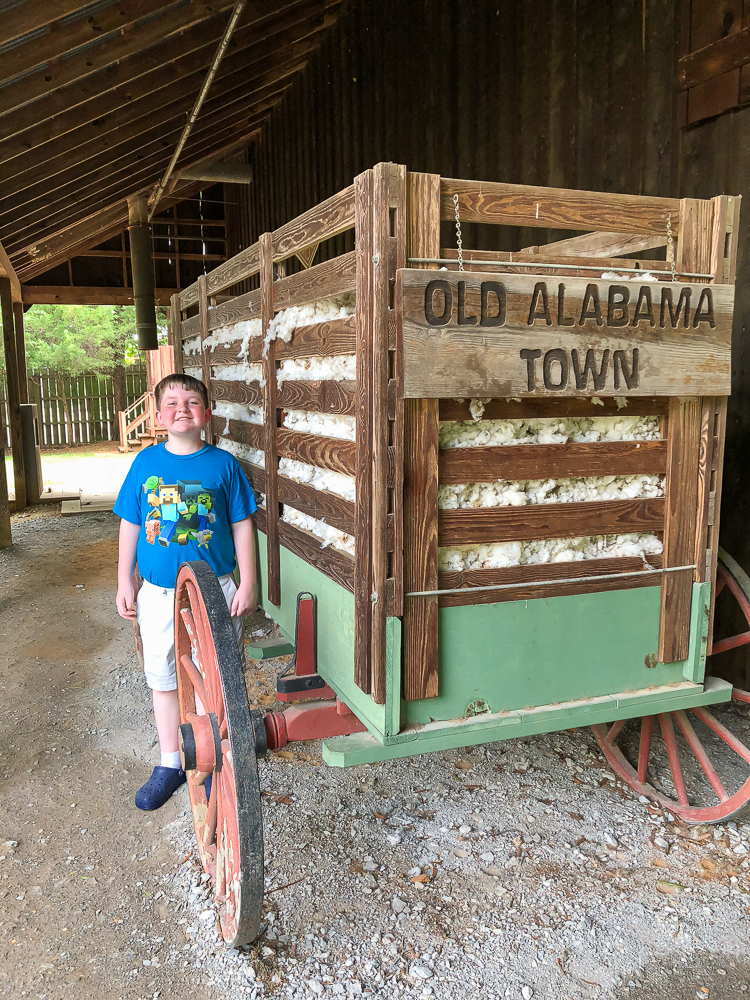 There is a "working" block and a "living" block where you can see how differently the working folks lived from the rich folks.
Garrett was interested in the cotton gin, but we were really concerned about this poor mannequin who looked like he was stuck in the machinery with a broken ankle.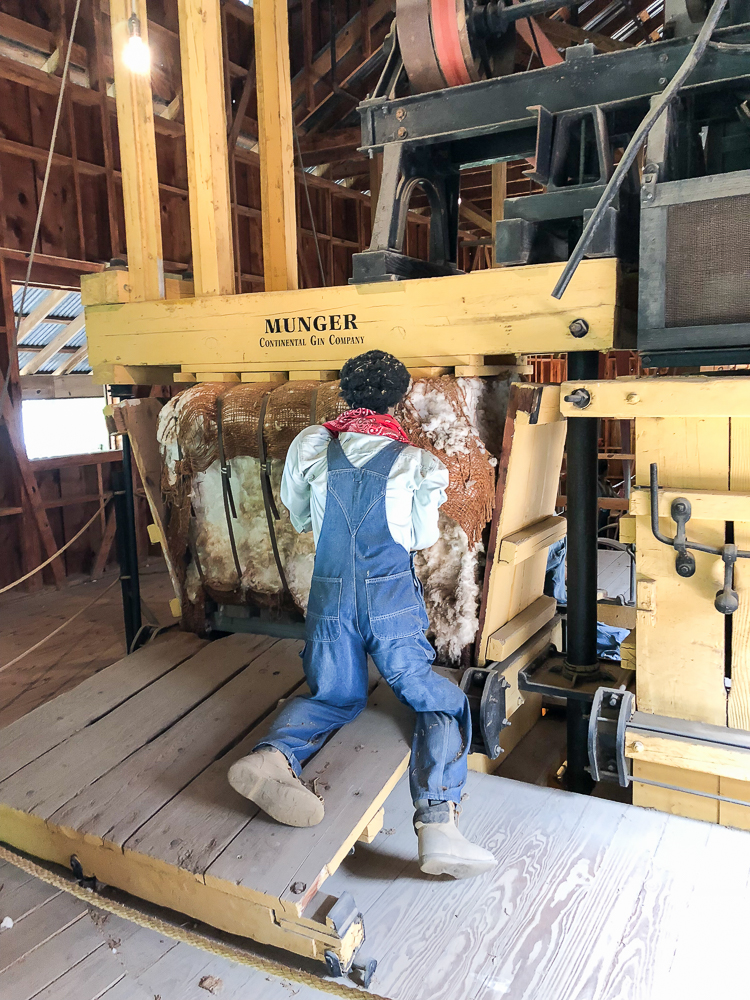 On the living block we got a guided tour of an antebellum "townhouse" where the fancy folks lived. The Ordeman-Shaw House was built in the 1850's on this original site.
These folks lives were way easier than those sad souls over in the working block.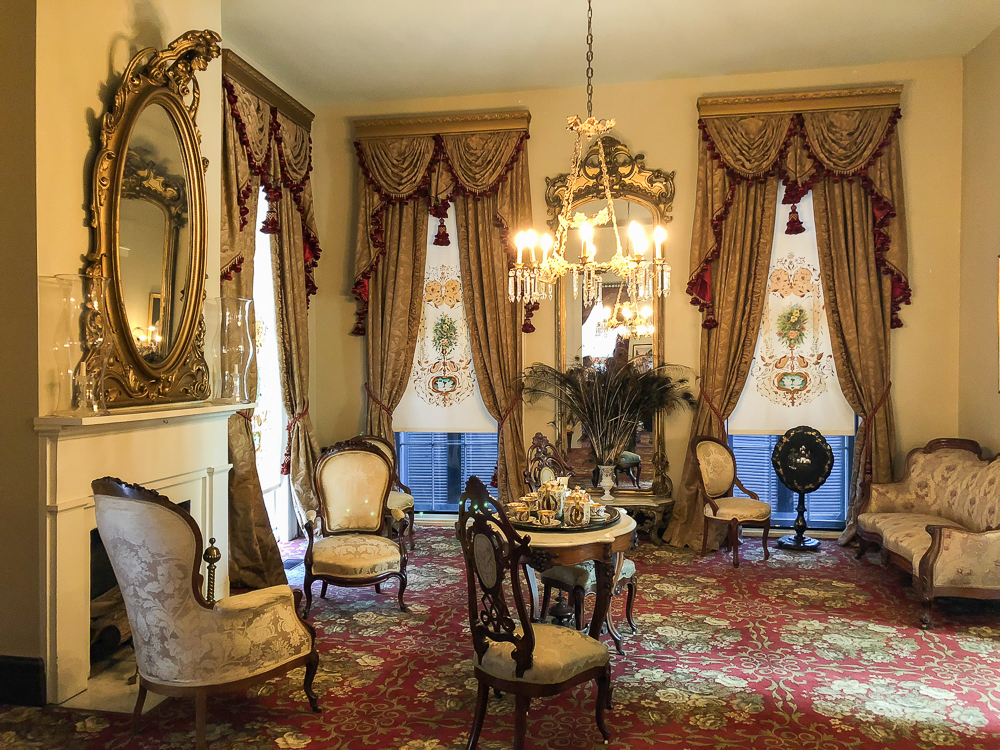 They even had a tiny bathtub where they could wash. I'm still trying to figure out exactly how one would bathe in this thing. Birdie baths got their name for a reason, I guess?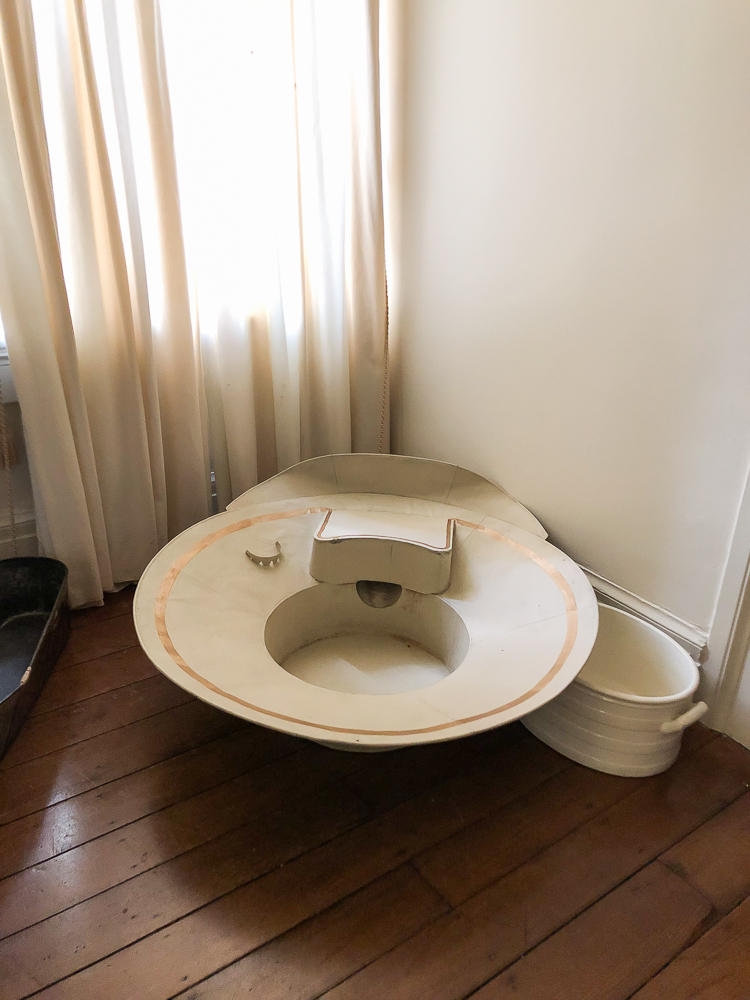 There was an old tavern that looked like something I saw on Pinterest just yesterday. The more things change, the more they stay the same.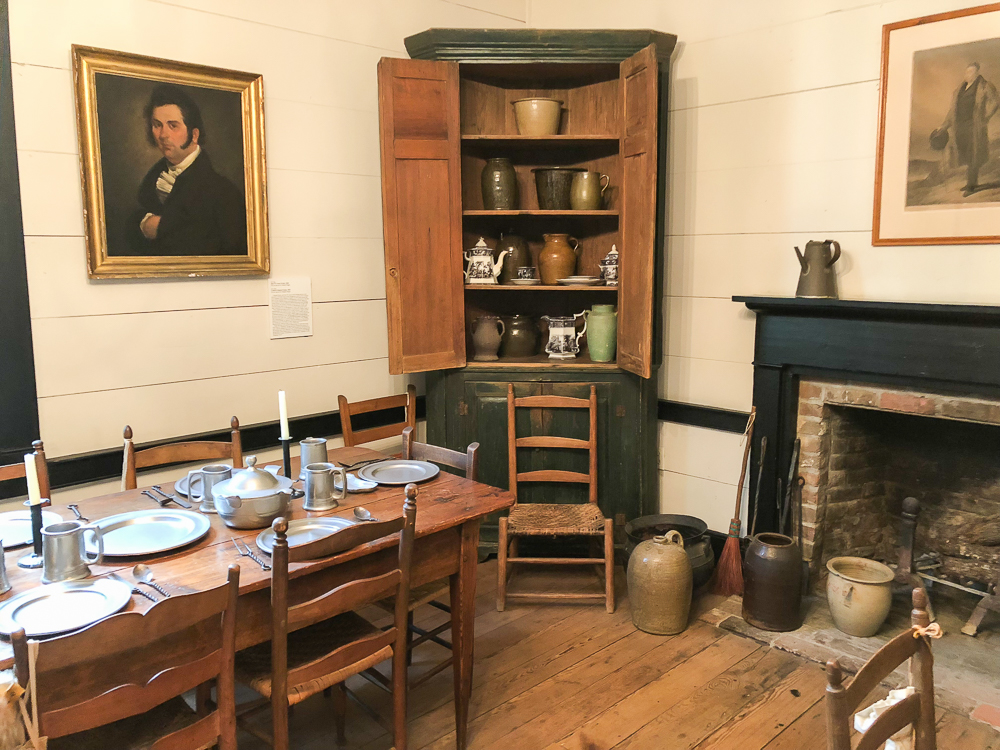 In fact, as we were touring the apothecary and print shop I spotted LOTS of vintage goodies that I have on my shelf at home right now. I was amazed by how many of the things in this museum I use in my current decor. I guess that means I'm good at finding truly vintage stuff?
In fact, let's play a fun little game….
I have three out of four of these items sitting on my bookshelf right now. Can you guess which one do I NOT own?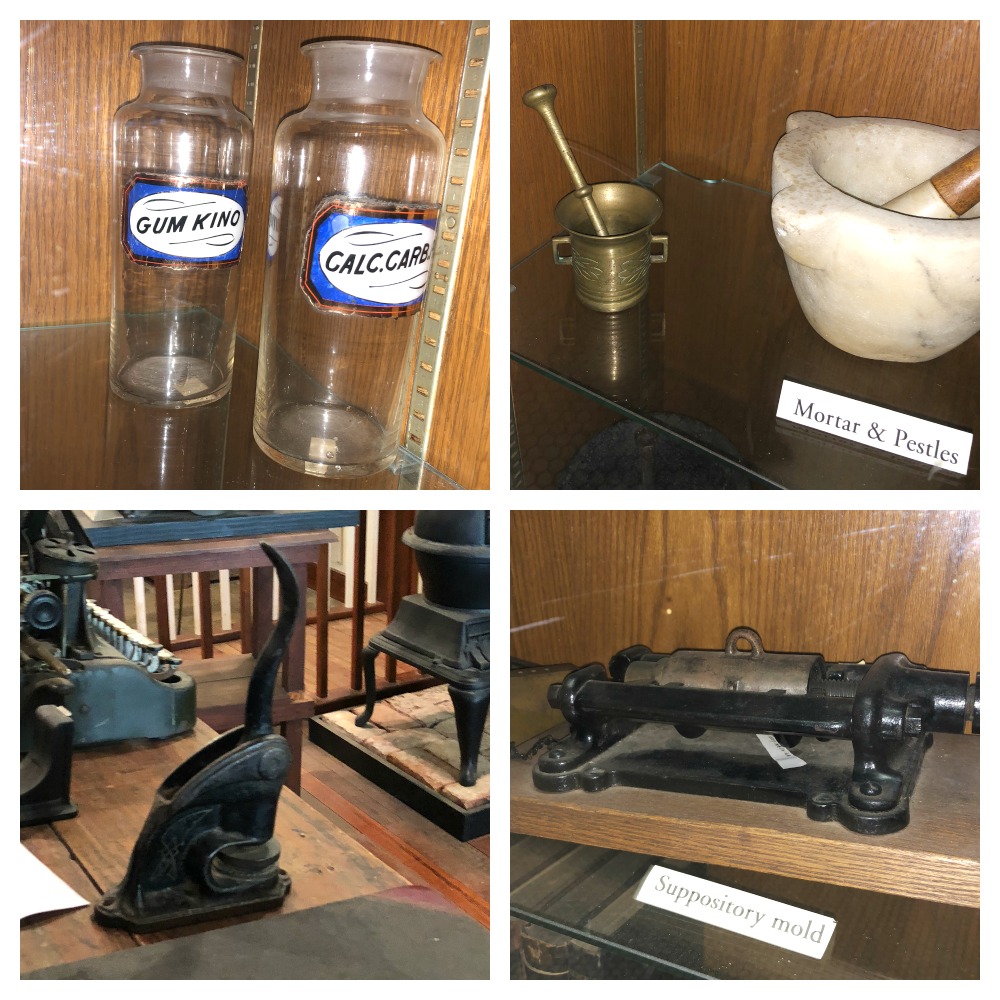 If you guessed the suppository mold, you would be correct! Haaaaa!  But all the others? Yep.
Here are my versions of these items currently sitting in my house. A metal seal/stamper, a mortar and pestle collection and vintage glass apothecary jars with glass labels: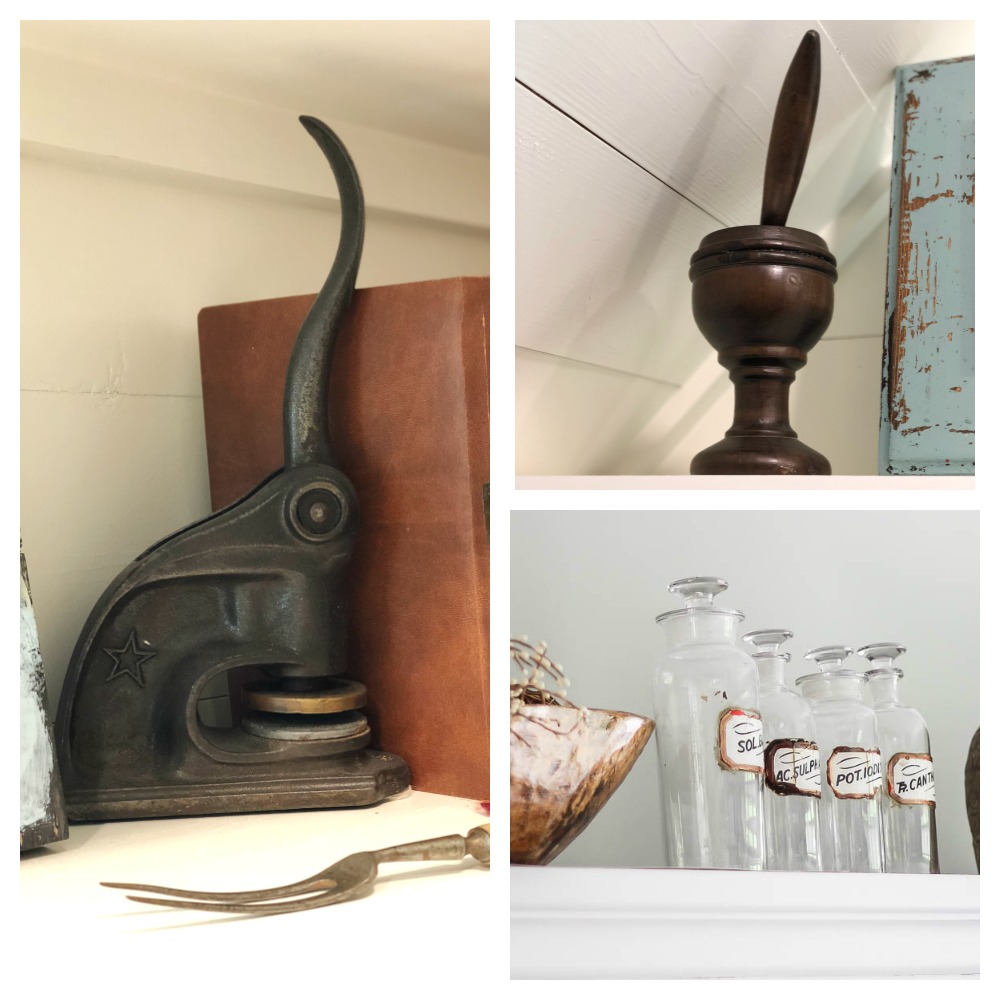 I even have a 2-tonged fork that my husband gave me in a Lonesome Dove themed anniversary gift once.
Yes, you heard me correctly.
Unfortunately, some of the glass apothecary jars got broken in a freak lavender accident last year, but I have more. Here is the last living photos of the ones that got broken. I still mourn the loss of these beautiful jars.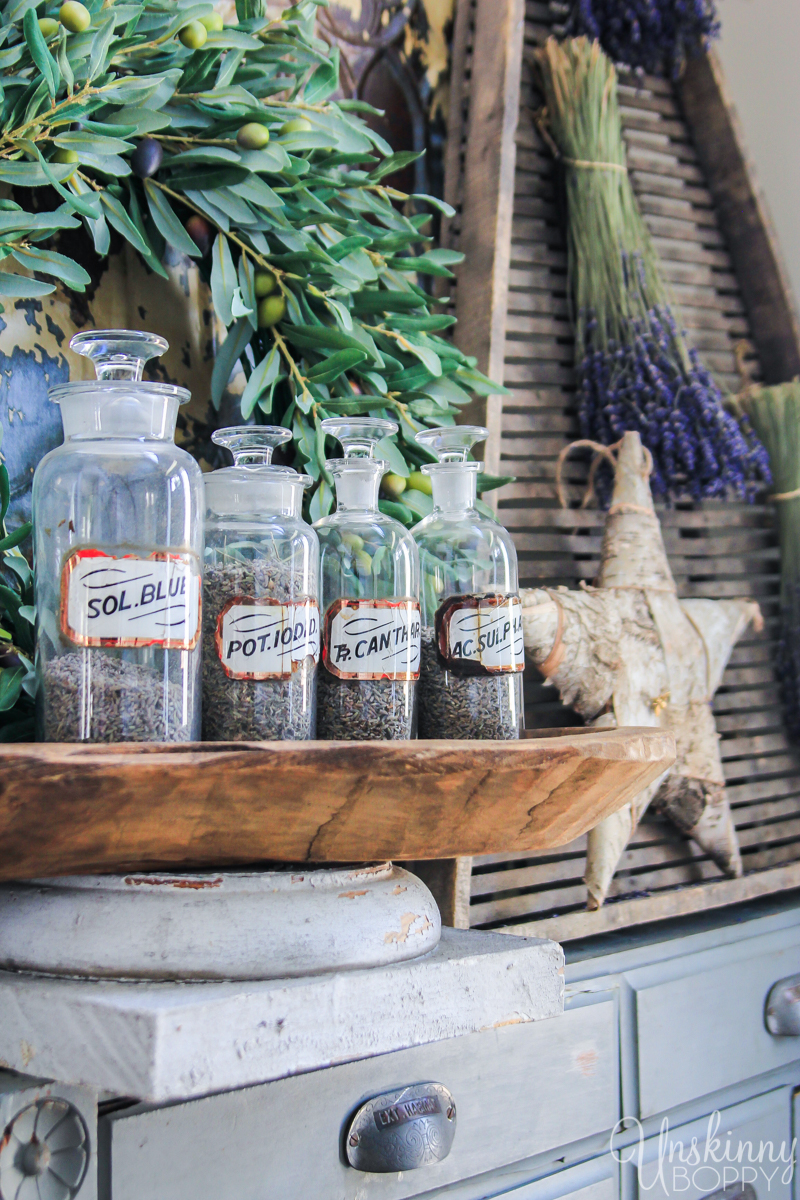 I guess we have always been lovers of vintage goods and that's why we love visiting historical places so much.
I've got an entire cabinet filled with treasures that I swap out in my seasonal decor and most of its contents are unique vintage items I've collected over the years.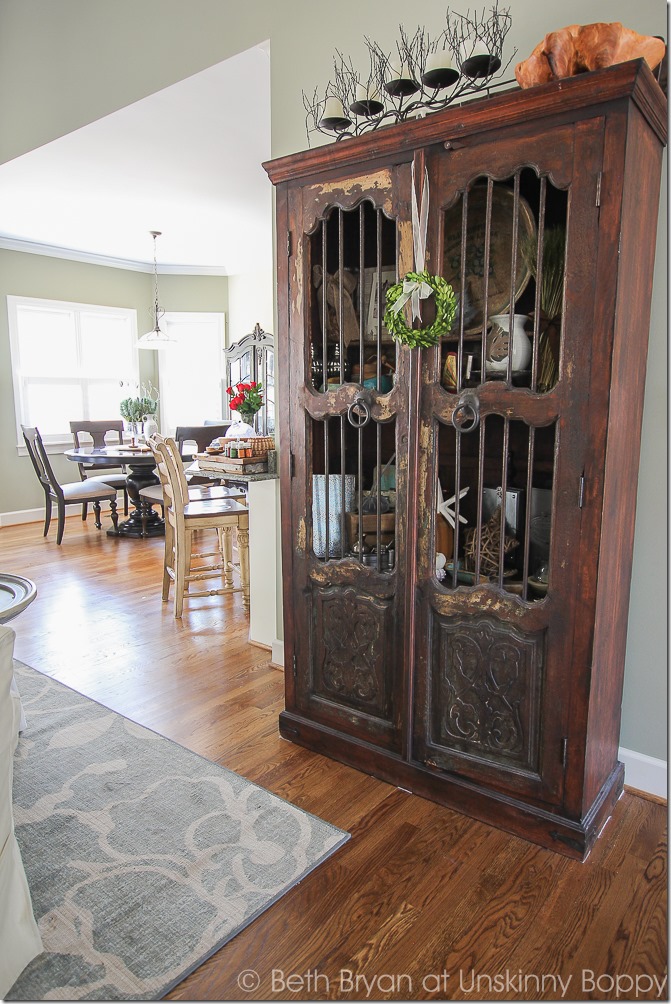 Ok, back to Must-See Montgomery!
By lunchtime we had taken the full tour of Old Alabama Town, so we decided to grab some lunch at The Alley, which is right down the road a-ways close to the Riverwalk. We parked in a nearby parking deck and walked around The Alley to check it out.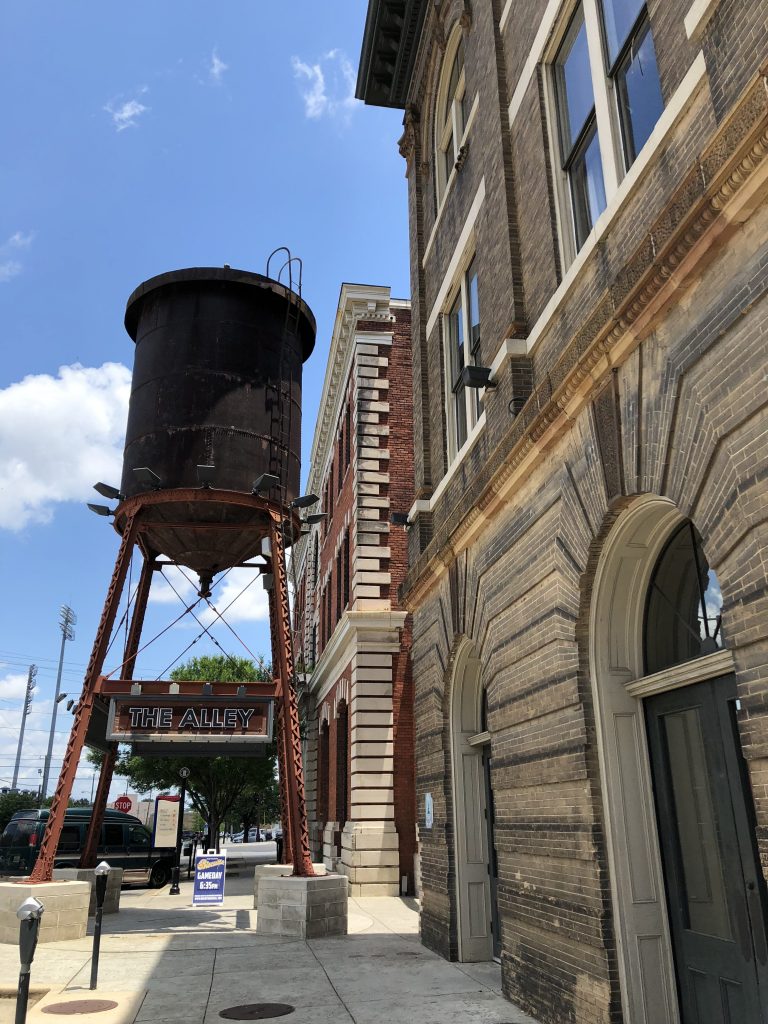 We ate at a local mexican restaurant that was really good, and then we headed down to the Hank Williams museum just to check it out since I have been a fan since, like, birth.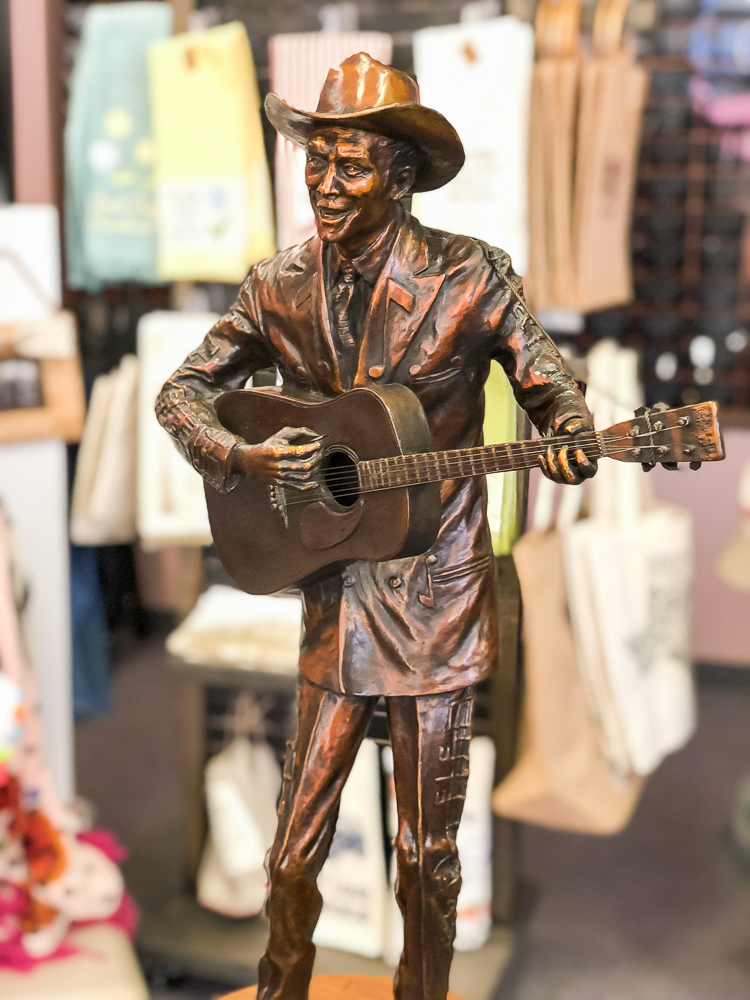 We were almost ready to head home for the day when suddenly I remembered that a brand new Safari Park had opened just south of Montgomery.
I had heard that the Alabama Safari park had real, live animals roaming freely around your car kinda like Jurassic Park. You roll your windows down and feed all these animals straight from your car as you drive through. It sounded awesome.
In a sudden moment of inspiration, I knew we HAD to go see this place. So we did.
Stay tuned for Part 2: Laughing our Way Through Alabama Safari Park!
If you liked this post, you'll love to see our visit to Colonial Williamsburg and Jamestown. Read about it here: