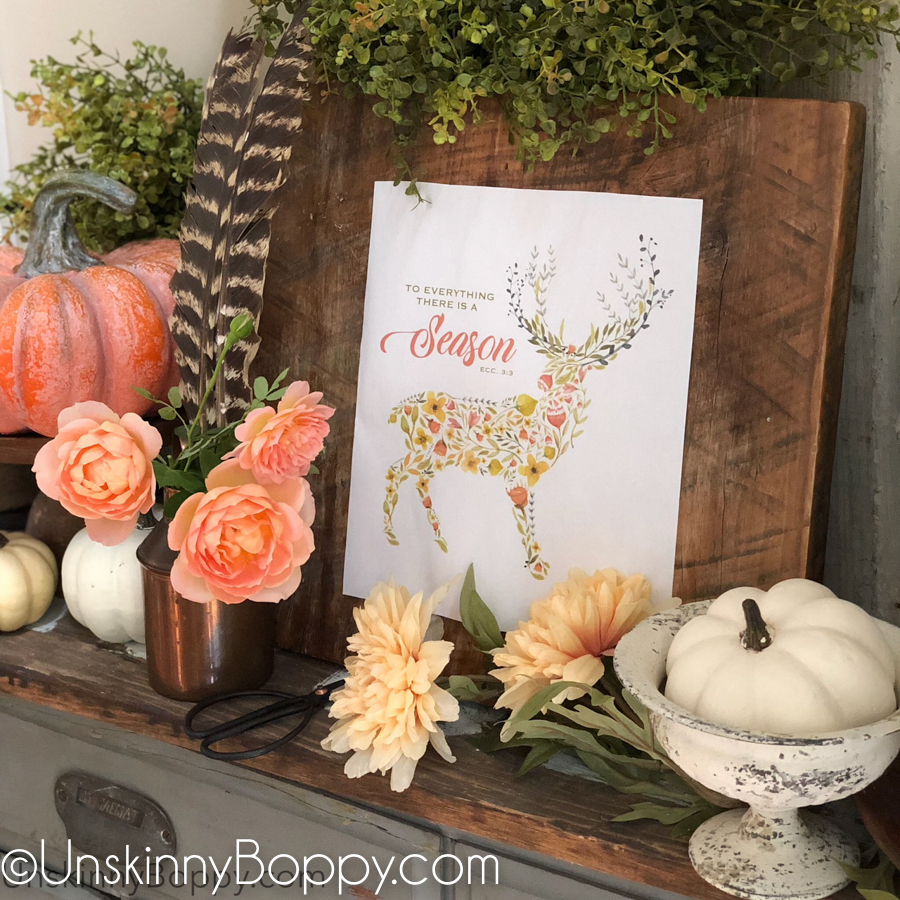 To every thing there is a season,
and a time to every purpose under the heaven:
A time to be born, a time to die;
a time to plant, and a time to pluck up that which is planted;
A time to kill, and a time to heal;
a time to break down, and a time to build up;
A time to weep, and a time to laugh;
a time to mourn, and a time to dance;
A time to cast away stones, and a time to gather stones together;
a time to embrace, and a time to refrain from embracing;
A time to get, and a time to lose;
a time to keep, and a time to cast away;
A time to rend, and a time to sew;
a time to keep silence, and a time to speak;
A time to love, and a time to hate;
A time of war, and a time of peace. -Ecclesiastes 3:3

When I got married in the fall of 2004, I had this bible verse printed on my wedding invitations. Ecclesiastes 3:3 has always been one of my favorites, and as I get older it just seems to become even more meaningful. Every season of life presents its own set of unique challenges.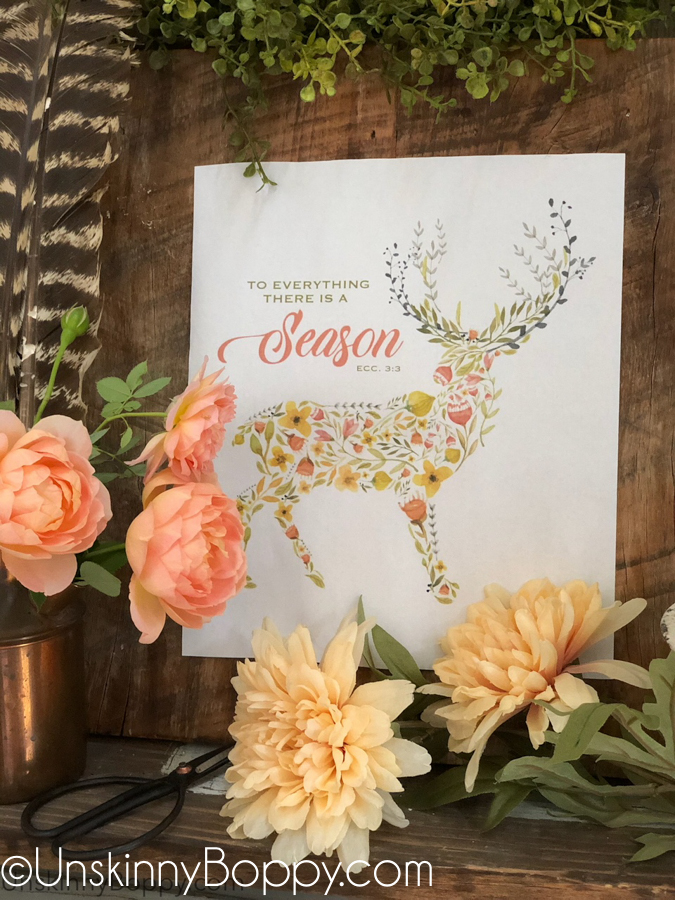 It seemed like a fitting reminder for me right now as I continue to grow and make some big decisions that will affect my future.
Gotta admit.
I'm in a hard season right now.
Our family has chosen to make some major changes in the past few months and it's been a serious adjustment for all of us.  Every decision we make trickles down to affect each member of the family in different ways.
My husband and I both started new jobs within a month of each other, and his requires a major commute (almost 3 hours round trip) to Tuscaloosa every day. He really loves his new job in academia, but he also took a pretty significant pay cut from his previous job when he started this one.
To pick up the slack, I went back to work full-time. In order for that to happen, Caroline had to start going to a new daycare from 7:45 am to 5:30 pm every single day. The first 6 weeks of dropoffs were pure hell. She cried and clung to me and I felt like the worst mother in the entire world.  But eventually she made new friends and got more familiar with her school and the screaming /clinging/crying dropoffs got fewer and farther between. Garrett had a rough first week of school on the bus and then my friend Tiffany came to the rescue and started picking him up along with her boys in carpool every day and dropping him at my office. (THANK YOU TIFFANY!!)
We've finally settled into a bit of a routine, but it's one that is extremely different than what we are used to. The kids and I are away from home 11-12 hours a day, from 6:30 am to about 6:30 pm depending on how bad the rush hour traffic on I-65 decides to be.
My husband gets home even later than us with his long hours and the long commute. He usually gets home after 7 pm, which means we are not sitting down to dinner together hardly at all anymore. So yeah. It's a tough season right now.
But we are all doing the best we can and things will work out for the best, I have no doubt.
I know I haven't given any updates on my new job. I've hardly blogged at all since the day I started, and for that, I truly apologize. I have so much to tell y'all but not enough time or energy to sit down and make it happen.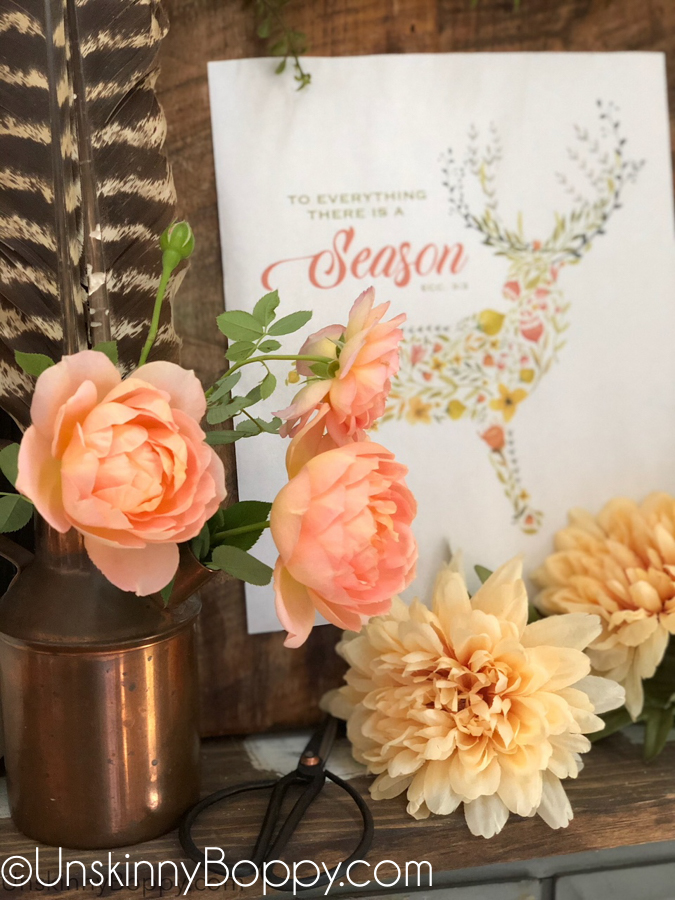 Hopefully, very soon there will be a time to speak.
A time to laugh.
A time to dance.
A time of peace.
We all need lots more of those things in our lives. I pray that you are in a great season, my friends!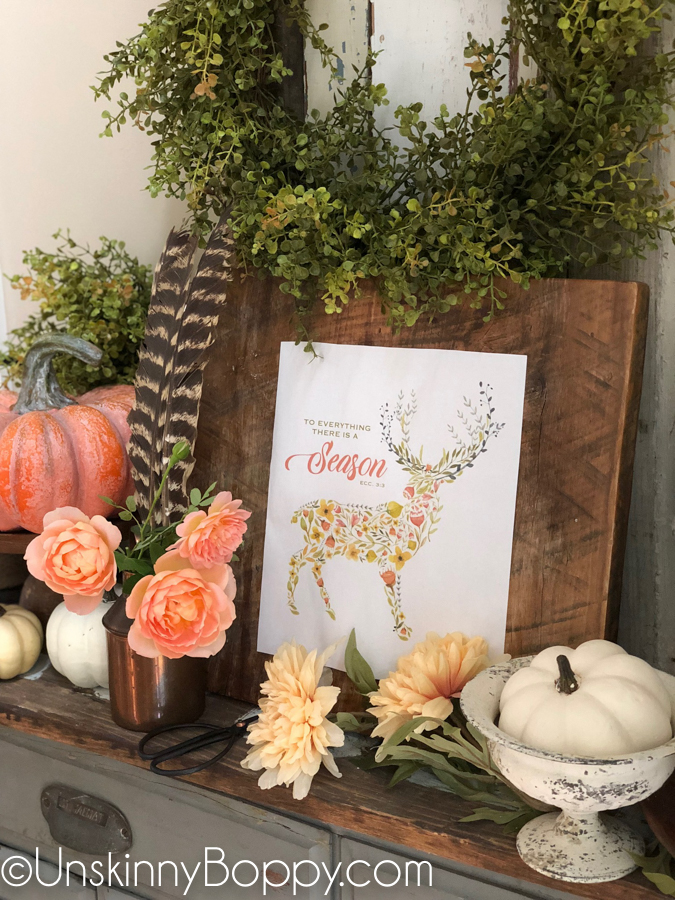 If you want to download this free printable for yourself, click right here and print it out on your home computer: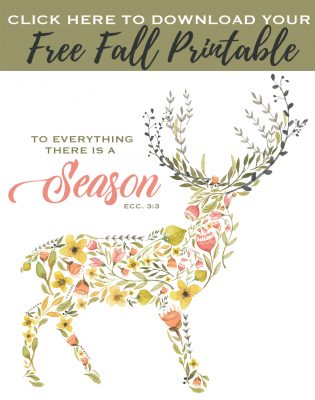 Now that you've seen my offering today, it's time for our annual Fall printable tour with all my blog friends!
Be sure to check out the rest of the free fall printables they are sharing at all the links below. They are always beautiful, and this year is no exception.  I love them all!
Fall Botanicals by Ella Claire | Acorns and Oak Leaves by anderson + grant | Simple Autum Tree Print by Taryn Whiteaker | Pumpkin Spice Recipe by Live Laugh Rowe | Apple Recipe Watercolor by Craftberry Bush
Caramel Apple Recipes by My Someday in May | Hydrangea labels by Finding Silver Pennies | Fall Leaves Placecards by The Chronicles of Home | Watercolor Fall Leaf by A Burst of Beautiful | Fall Coffee Syrup Labels by Just Destiny
Fall Gift Tags by Finding Home Farms | To Everything There is a Season by Unskinny Boppy | Chalkboard Home Sweet Home by Home Made Lovely | Rustic Farmhouse Style Fall Craft by Happy Happy Nester | Crown Place Cards by So Much Better with Age
Fall Favorites by Clean and Scentsible | Velvet Pumpkin Painting by Maison de Pax | Fall Farmhouse Chalkboard Art by Kelly Elko | Autumn Mountain Landscape Art by Blesser House | Fall Cleaning List by My Sweet Savannah
A Blue Jay in Autumn by Shades of Blue Interiors | Happy Fall Owl Watercolor by Nina Hendrick Design Co. | Gather Here With Grateful Hearts by My Uncommon Slice of Suburbia | Autumn Food Toppers by Paint Me Pink | Fall Gift Tags by On Sutton Place
30 Days of Fall Fun by TIDBITS | Harvest Time Art by Happy Housie | Vintage Owl by Town and Country Living | Fall Napkin Cards by Zevy Joy
Want to see more free fall printables from past years? Click on the images below: