If you're looking for a simple and easy recipe for homemade milk bath made with essential oils, look no further than this great option! You'll love the look and fragrance!
Homemade Milk Bath made with Essential Oils
I'm not gonna lie. I love the idea of running a nice warm bath and hopping in to relax after a long day of work. Soaking my toes…total relaxation…immersed in comfort and tranquility. Sounds about perfect, right?
Luckily, you can bring this to your own home with this homemade milk bath. This homemade milk bath recipe is full of essential oils and is great to make and keep on your own or give to others as a gift.
Plus, you can literally make and use this for a really long time. It lasts longer than you'd expect and it smells so, so good!
Ingredients to make homemade milk bath with essential oils
1 cup powdered milk

 

1

/4

cup oats

 

1/

2

cup baking soda

 

¼ Epsom salts

 

1 tablespoon sweet almond or olive oil

 

1

0

drops

l

avender

essential oil

 

10 drops

rose

essential oil

 

10 drops

chamomile

essential oil

 

Food coloring

 

Airtight container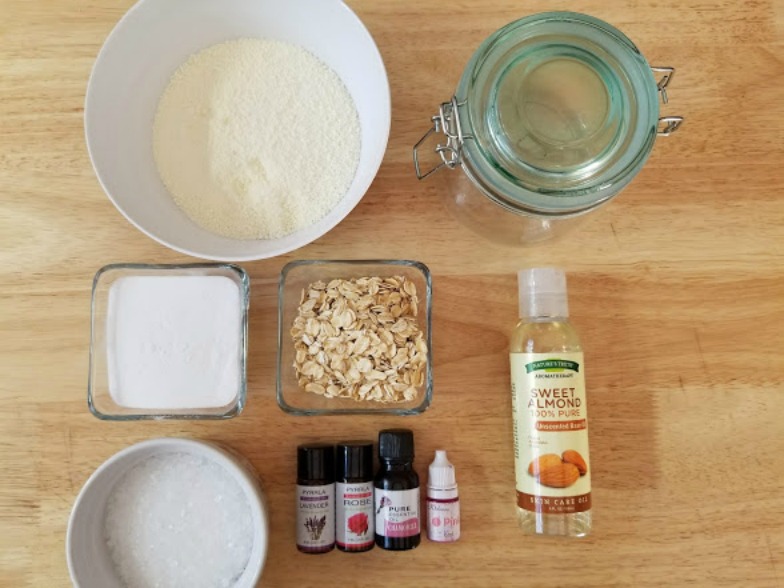 How to make homemade milk bath
Step 1: Add oats to food processor and crush until a fine powder. 
Step 2-4: Add powdered milk, baking soda, and Epsom salts to bowl and stir together.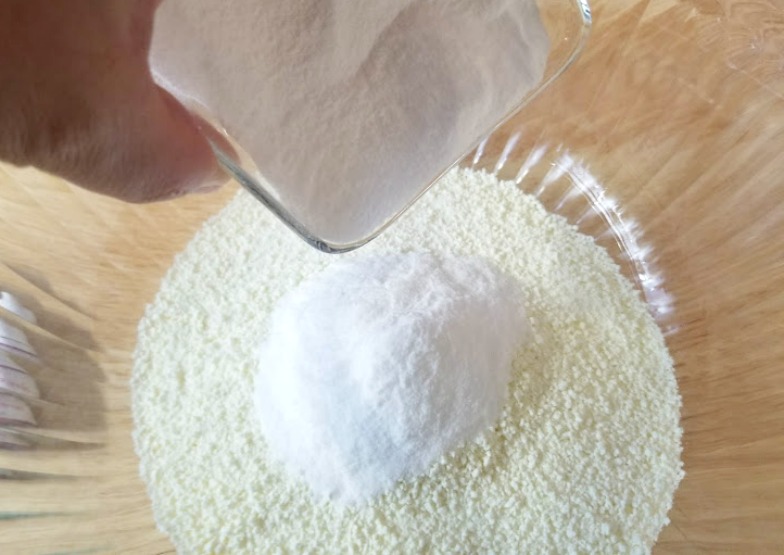 Step 5: Add the dry ingredients from the bowl to the oats in the food processor. Pulse a few times until all well blended together.  
Step 6: Add dry mix back into the bowl. 
Step 7: Add almond or olive oil to the bowl.  
Step 8-10: Add essential oils to bowl and mix everything together.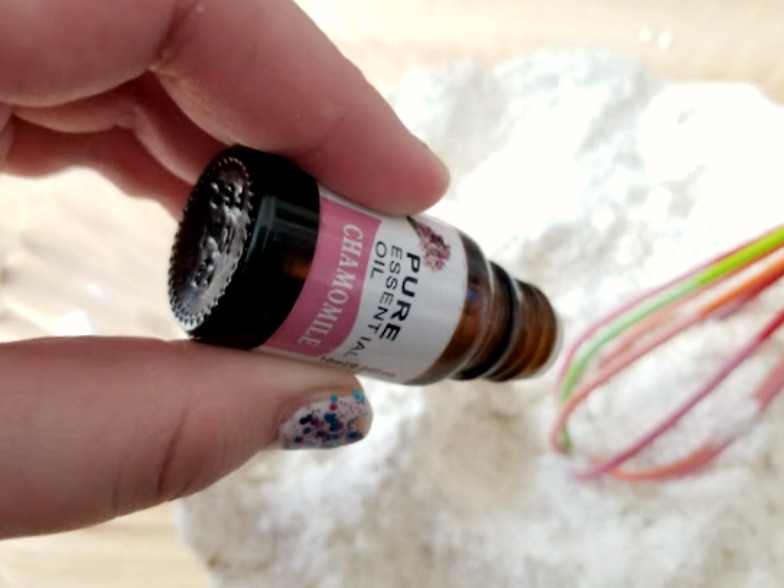 Step 11: If you want a layered look, split your mixture evenly into two bowls. Add food coloring to one bowl and leave the other plain. Otherwise, add food coloring to the entire mixture (if desired.) 
Step 12: Layer mixture (if desired) into an airtight container and store until ready. Add 1/4 cup to warm/hot bath water and relax!