Does your kid love to read? Or maybe you've got a reluctant reader on your hands? This free printable summer reading tracker is great for encouraging reading during the few months that school is not in session. Reading is a great way to work the brain and the imagination at the same time!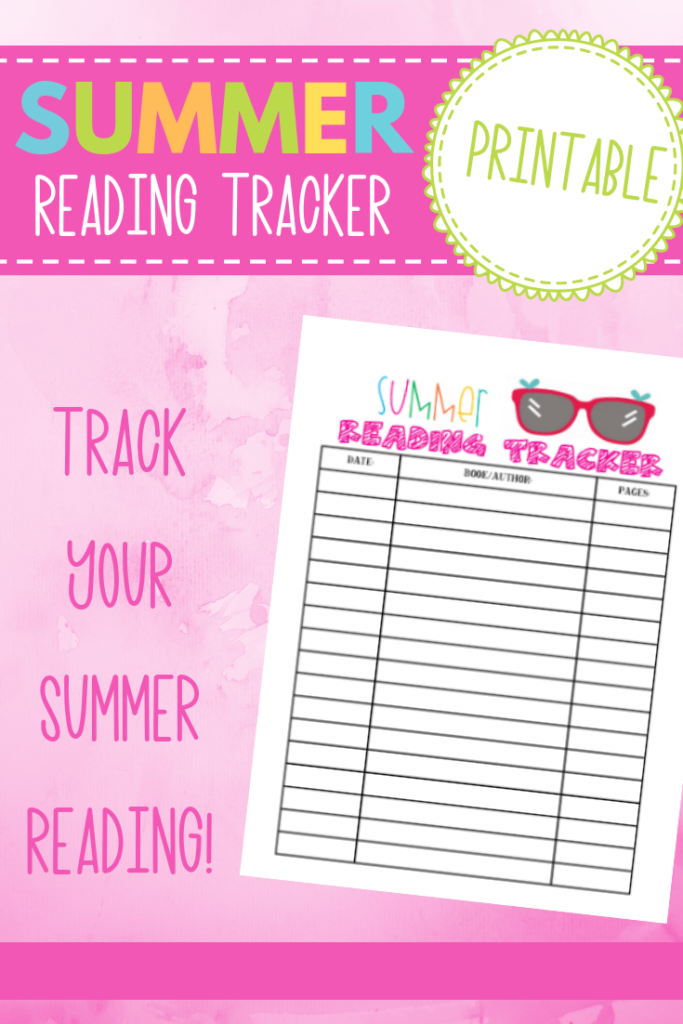 My 11-year-old son announced a few weeks ago that he was not going to worry about summer reading this year because he is going to be a 6th grader and had already read every single book ever written.
Ahem. Yep. That's right. Every single one, folks.
Drama queen much? Yeah, he is a wee bit of an over- exaggerator like his mama.
I told him that he needs to hop on over to the Hoopla app and start downloading some free books so that he can catch up with me. I've got a 30-year head start on him, so he better get crack-a-lackin.
Reading during the summer break helps reduce summer slump by giving your kids a chance to use their minds and imagination while expanding their vocabulary. It's best to set aside time each day to have your kids read this summer so that they continue learning new things and stay on track for back-to-school season. After all, school will be back in session before we know it!
If you're looking for some great books for your 6th grader to read this summer, here are some ideas for ya. (These are my affiliate links.)
6th Grade Summer Reading Ideas
1. Bridge to Terabithia by Katherine Paterson
2. Absolutely Normal Chaos by Sharon Creech
3. Belle Prater's Boy by Ruth White
4. The Egypt Game by Zilpha Keatley Snyder
5. The Giver by Lois Lowry
6. I Heard the Owl Call My Name by Margaret Craven
7. The Island by Gary Paulsen
8. Maniac Magee by Jerry Spinelli
9. The Phantom Tollbooth by Norton Juster
10. The River by Gary Paulsen
All of these books are great for 6th graders to read during the summer months! No excuses, kids. Read up!
Click here to download your Summer Reading Tracker