Got an old faux pumpkin lying around? Cut it in half to create this cute DIY Jack O' Lantern Candy Dispenser for Halloween!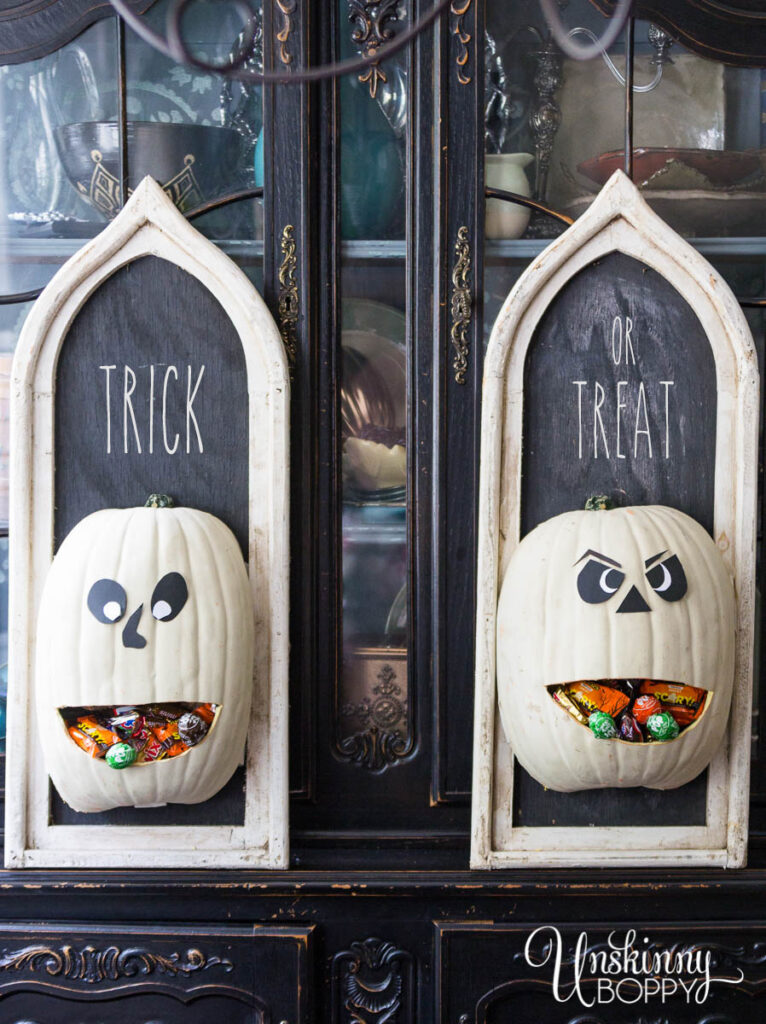 I have had this broken faux pumpkin, aka a Funkin, lying around my fall decor bucket for a few years now. One year I accidentally dropped it and it split right down the middle. I broke right in two perfect halves.
Since I can never bring myself to throw anything away because I might think of a good use for it in the future, I held onto this broken Funkin just waiting on the right project to come along.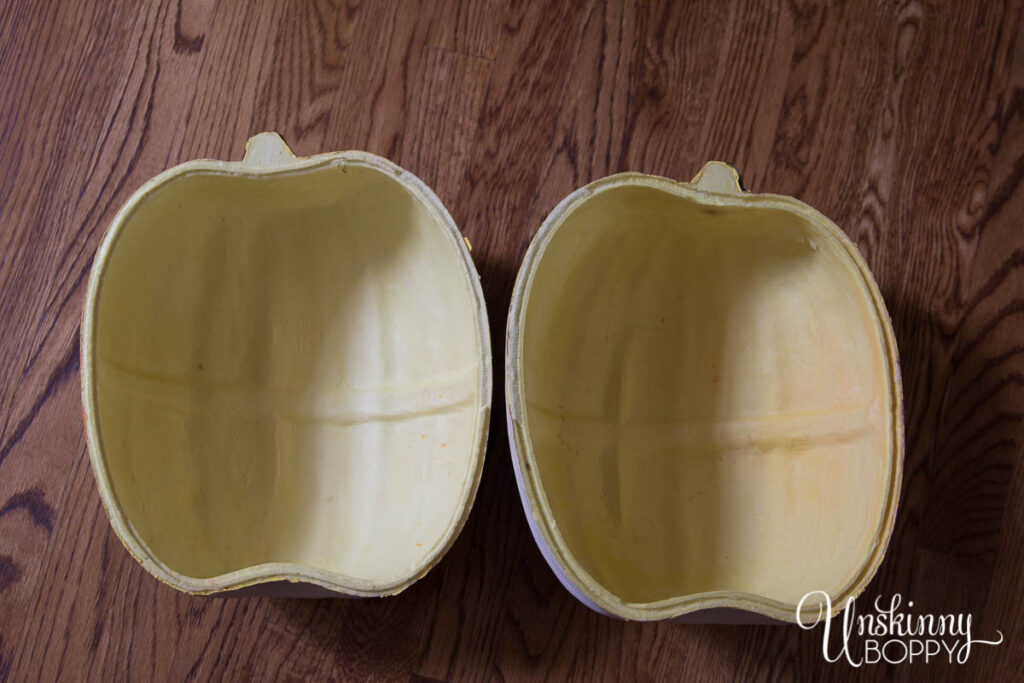 Welp. Today's the day, folks. Come see how I transformed this into one of the cutest Halloween decorations my dining room has seen in a while.
But first, I have to give credit where credit is due.
Since I have very few brain cells left these days, I decided to peruse Pinterest for ideas for this pumpkin. I immediately found this DIY Halloween Candy Door Hanger by my friend Ashley at Cherished Bliss and knew that was what these Funkins were destined to be.
The Jack O' Lantern part was pretty straightforward, Cut a hole for the mouth big enough for a hand to fit through.
Here is something to consider for your pumpkin, though. Make sure you cut the hole high enough so lots of candy will fit in the "chin" area. I cut mine a bit too low and it doesn't hold as much candy without spilling out of the mouth.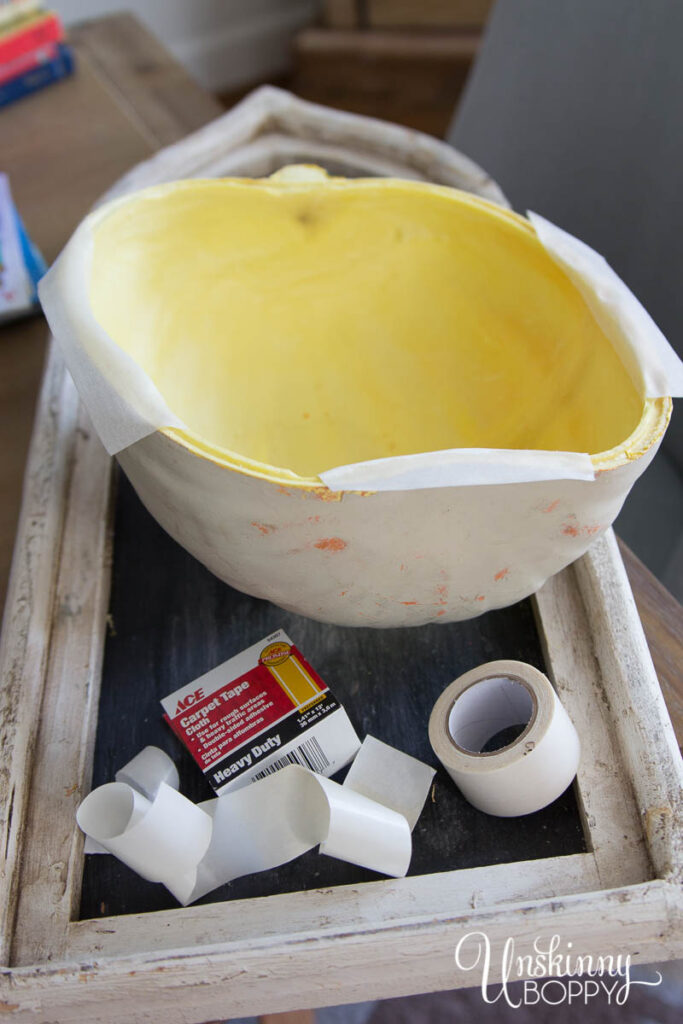 Once the hole was cut, I used heavy-duty double-sided carpet tape to glue Mr. Pumpkin onto my trusty old Gothic blackboards that I've used for countless projects over the years.
The carpet tape worked well until I hung the chalkboards up and started putting candy inside. Then they both fell off the board.
So, I hammered a big ol nail right through the stem into the wood of the board. These suckers aren't going anywhere now!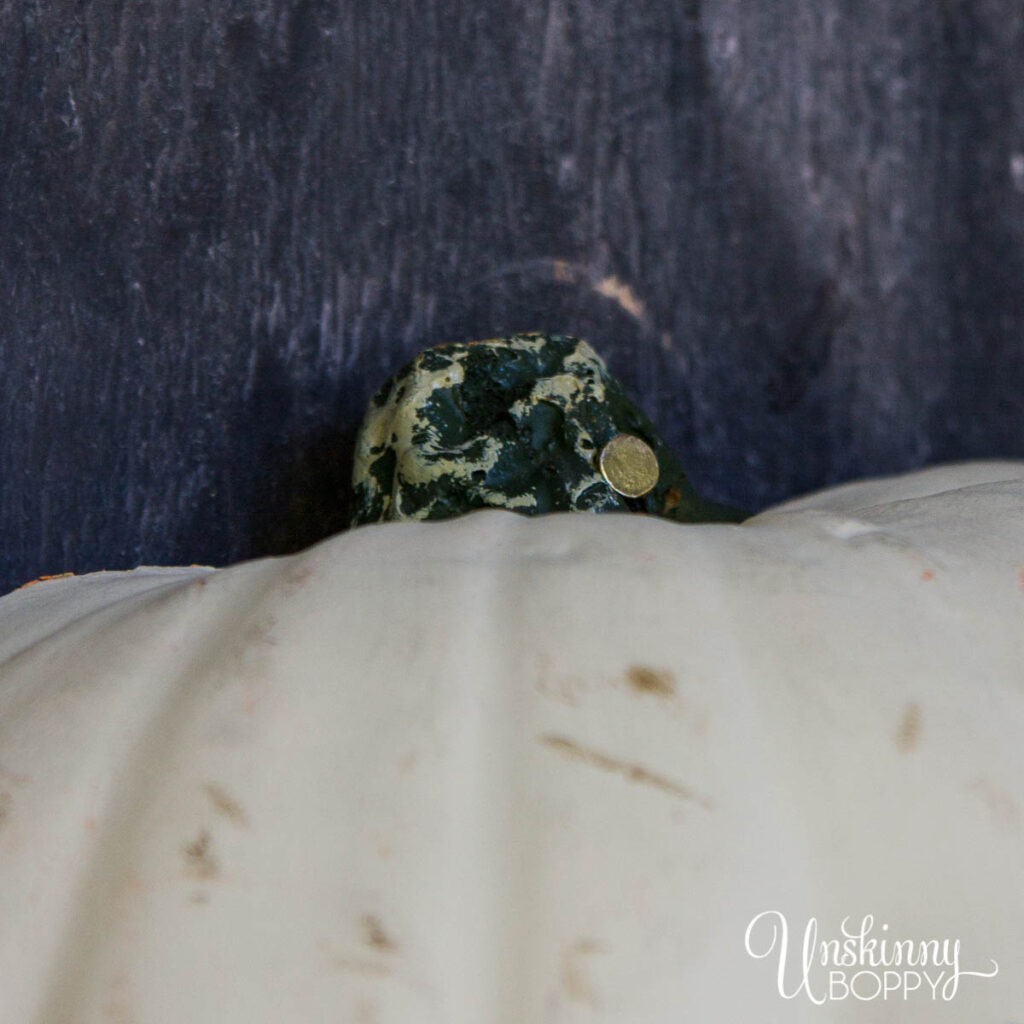 Next came the eyeballs.
I didn't cut these out of the pumpkin but made them from black and white construction paper instead. I just sketched out some Jack O'Lantern faces and cut them out.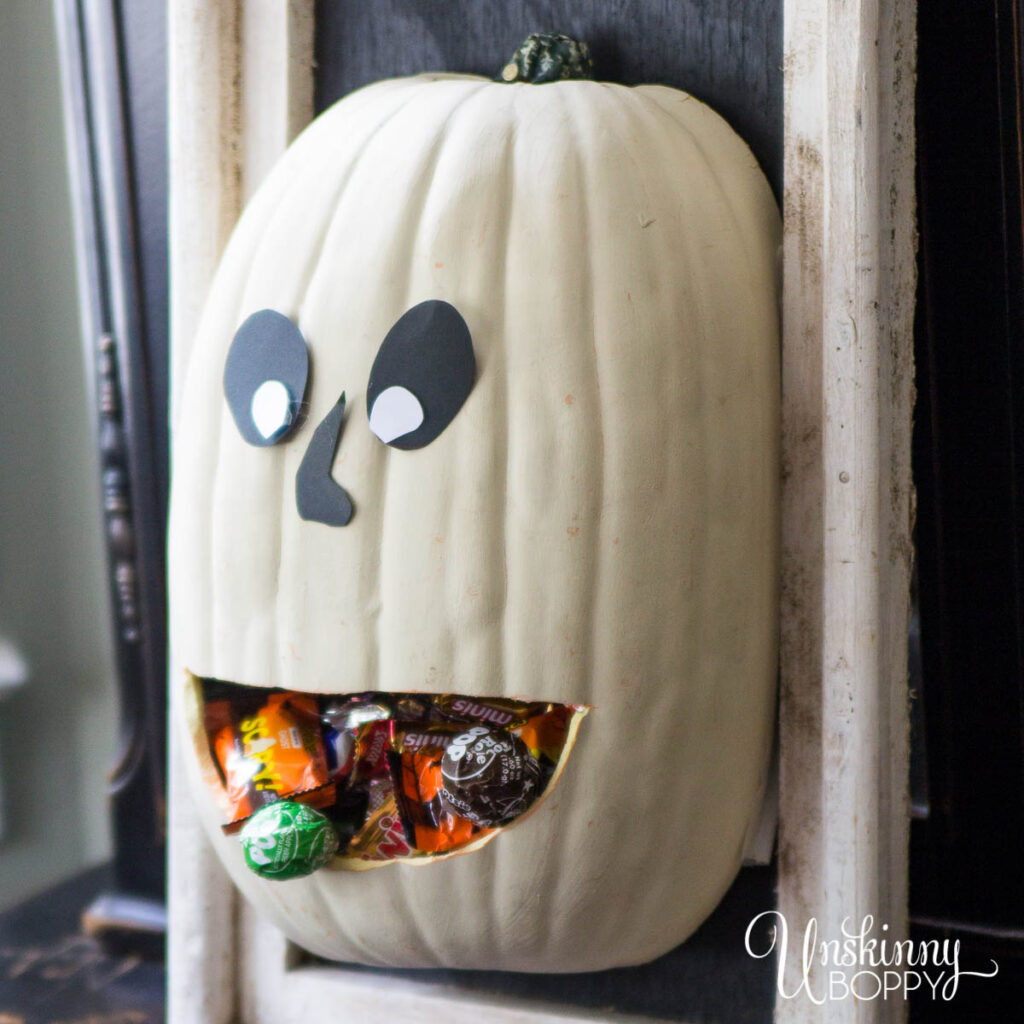 But, I realize not everyone has the ability to freehand stuff like that, so I created these Free Printable Jack O'Lantern faces for you to print and cut out for your pumpkins!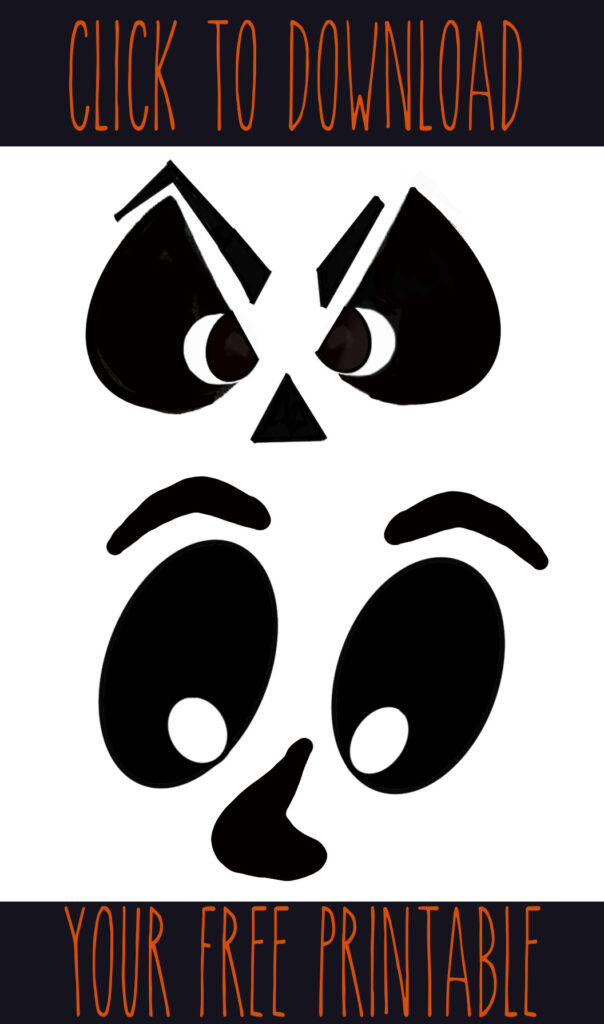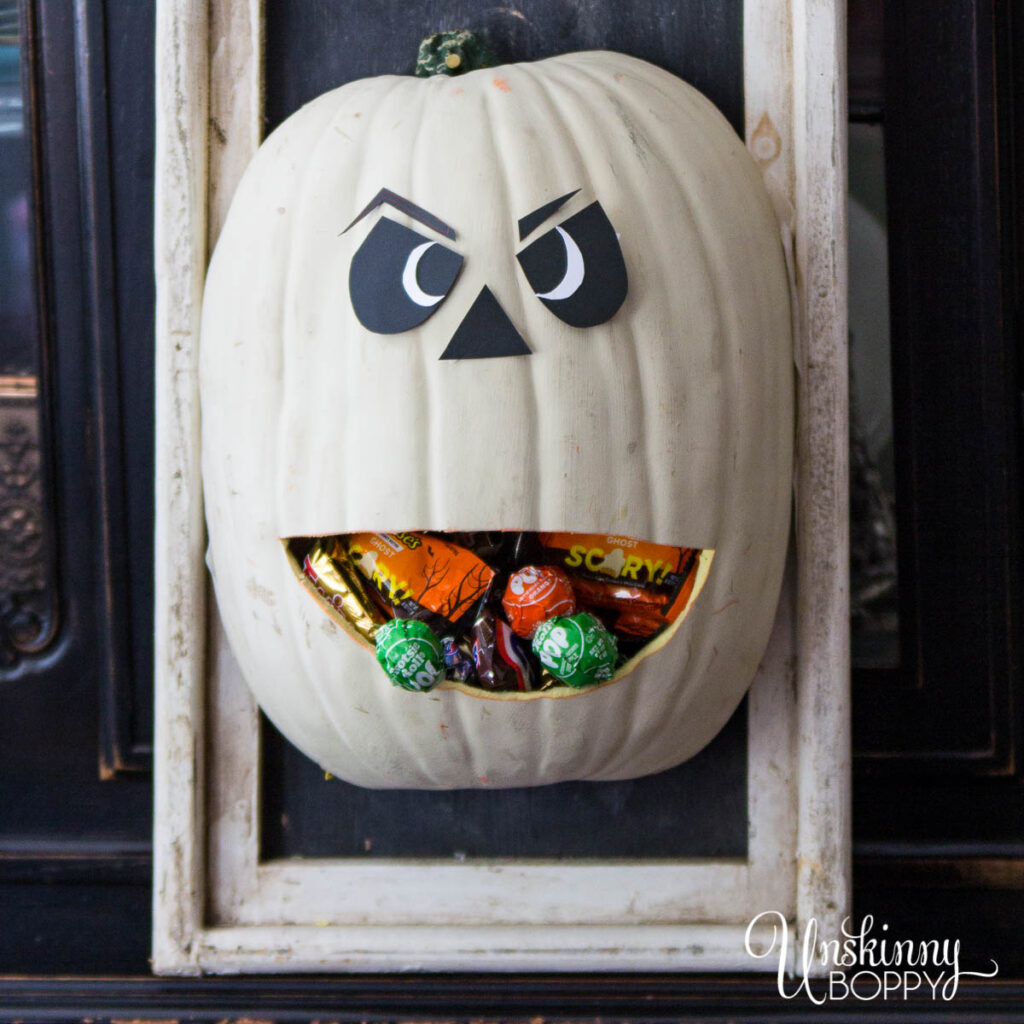 The raised eyebrow and pointy nose adds extra character, dontcha think?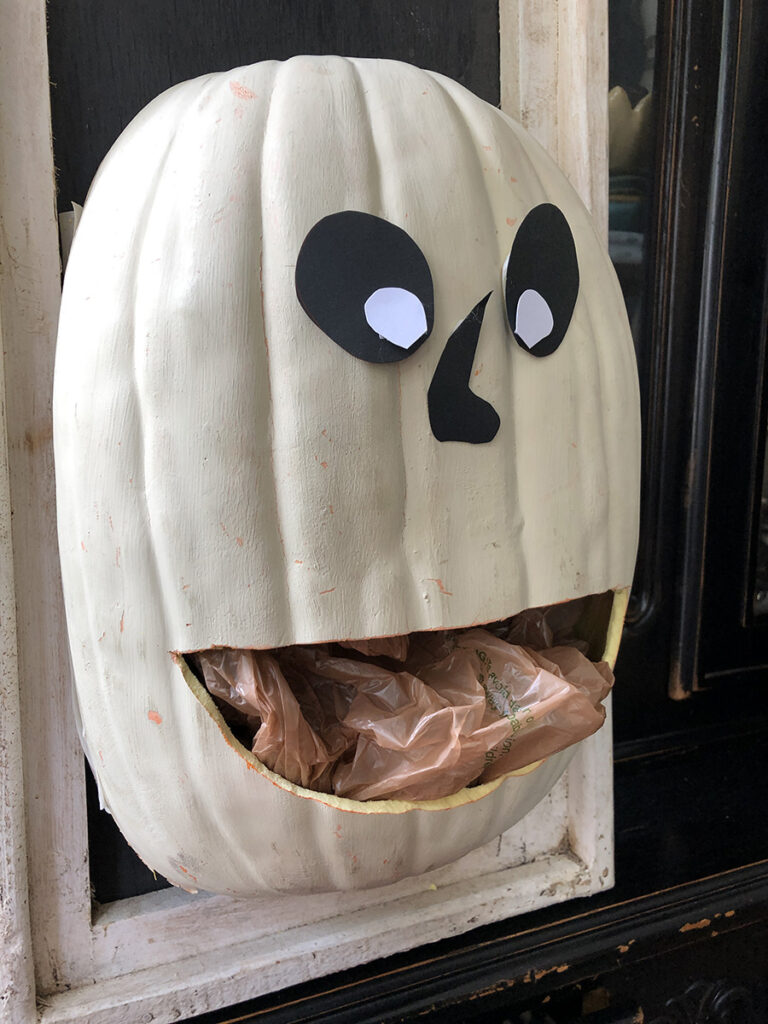 I discovered that adding a few wadded up plastic grocery bags helped to hold the candy inside his mouth better. Then you can fill 'er up with your favorite Halloween candy!
Above the pumpkins, I added some simple chalk lettering that said "Trick or Treat" but you can write whatever you'd like.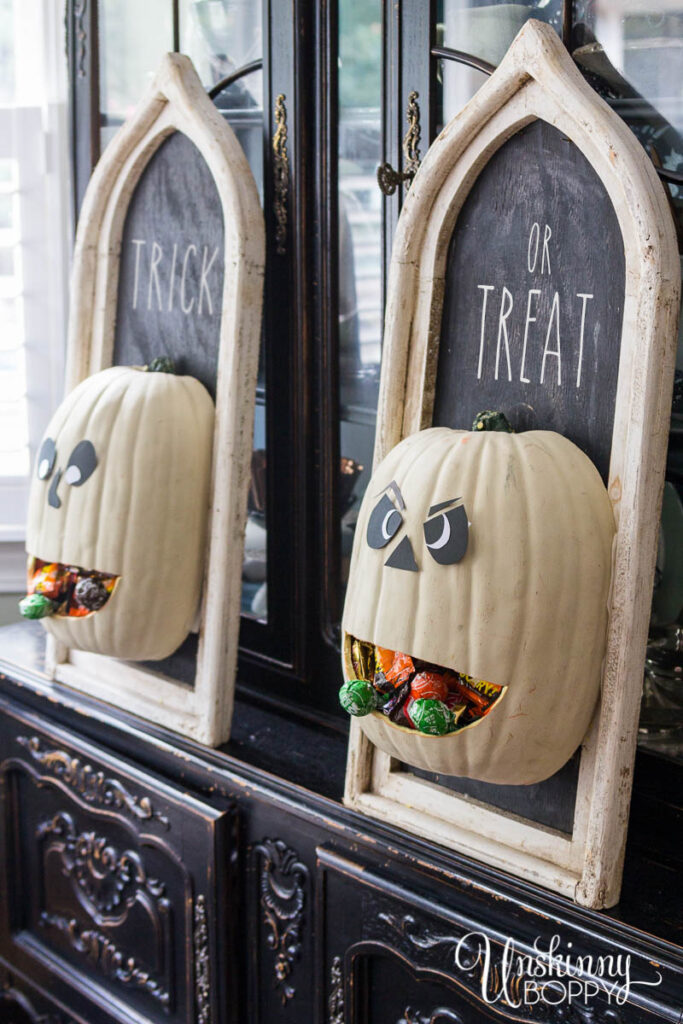 This is a great way to share candy on your front porch if you don't plan to be home on Halloween night. I make no guarantees that this type of Halloween honor system will work before some kid just empties the whole She-Bang into his bucket, so take this advice with a grain of salt. Homeowner discretion is advised.
They looked really cute with my front porch decor, though, so I think I'll take the risk.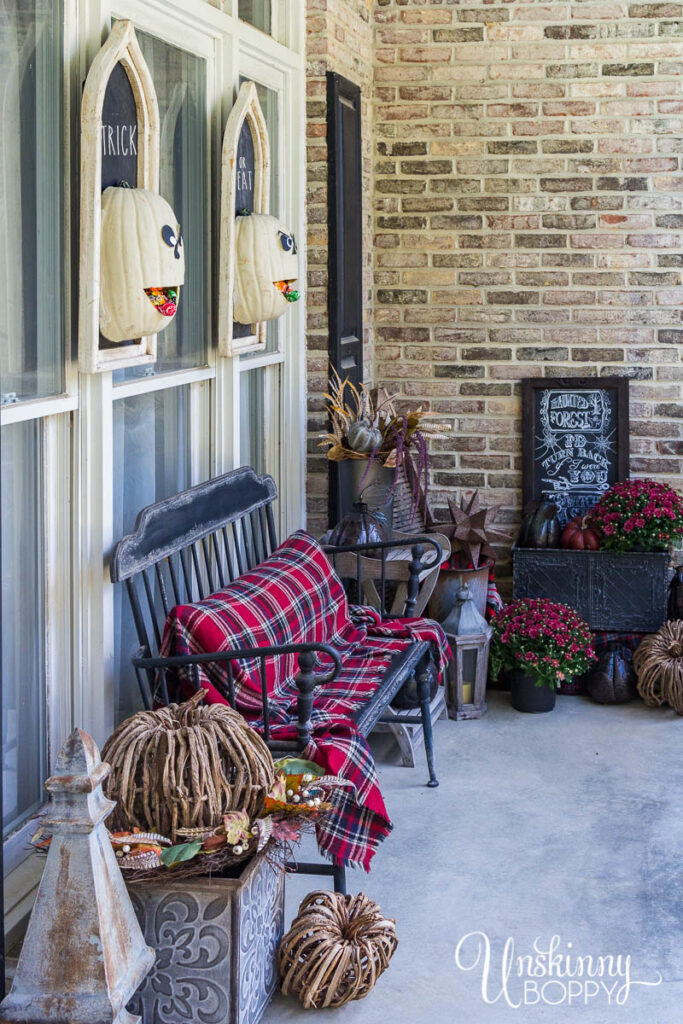 If you're looking for another cute Halloween decorating idea, I have had this Wizard of Oz themed chalkboard sign sitting in my basement for many years, ever since I used it for a magazine photoshoot prop back in 2012. I decided to dust it off and reuse it this year on my porch. It looks magnificent with these blood-red mums, red plaid and other dark Halloween decor.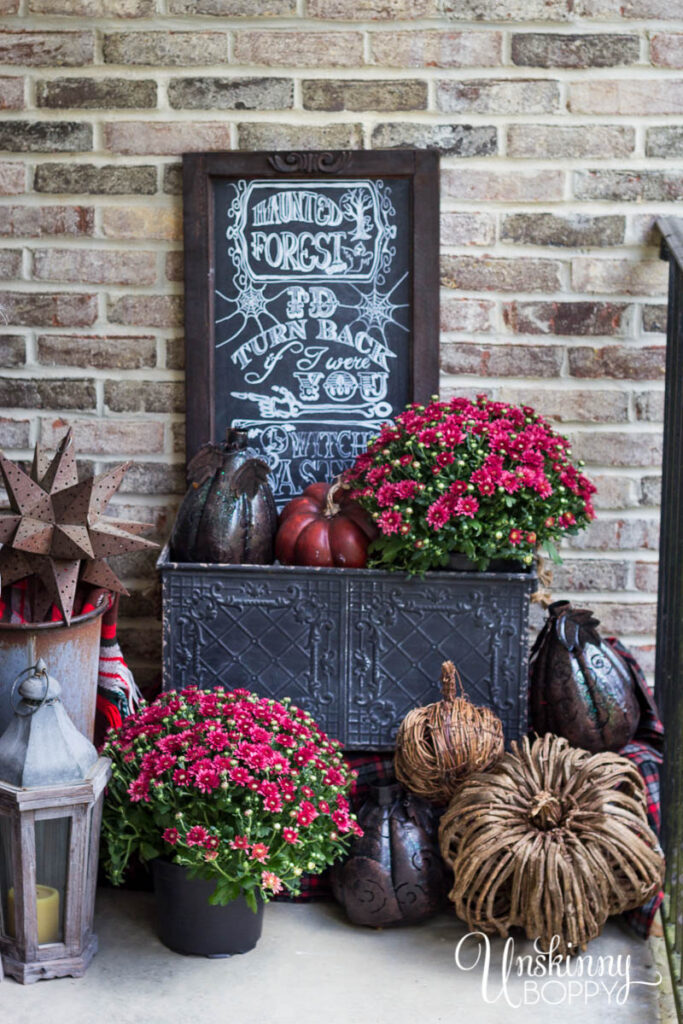 These days I don't get as crazy with the Halloween decorations like I used to but this seemed like the perfect mix of a dark, magical motive. The Harry Potter Fan in me is in LURVE with this porch decor.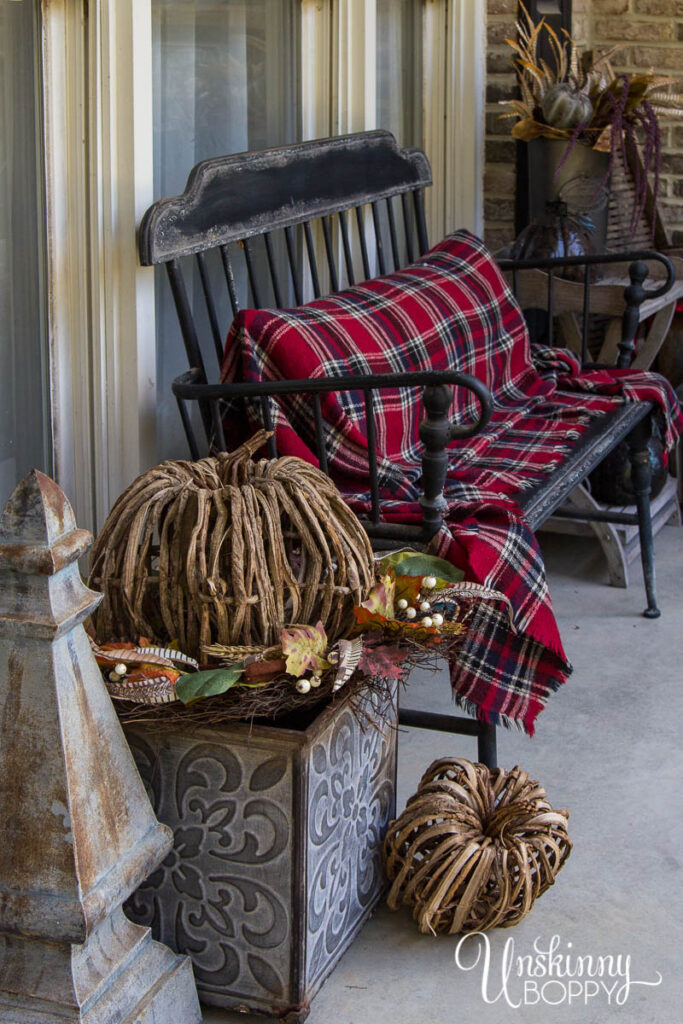 So, tell me.
Are you a Halloween decorator or a Thanksgiving/fall-themed decorator? Or an overachiever who does both? Leave me a comment and let me know!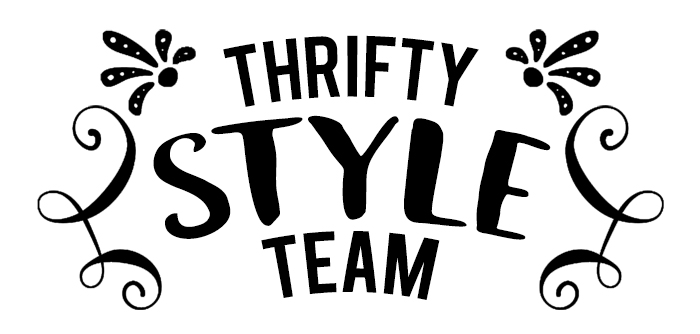 It's the 2nd Friday in October, which means it's time for another Thrifty Style Team project! Every month I join a group of creative bloggers to come up with crafty ideas that are free or very cheap using reclaimed, thrift store or dollar store items.
Go see all the other Thrifty Style Team Projects here:
Thrifty Spooky Halloween Corner from Redhead Can Decorate
Framed Mirror Tray from 2 Bees in a Pod
Step Stool Makeover from Bliss Ranch
Fall Leaf Candleholders from Chatfield Court
Thrifty Homemade Candles from Cottage at the Crossroads
Painting an Antique Cabinet in a Bold Blue from DIY Beautify
Fall Crafts Using Spray Paint from Duke Manor Farm
Fishing Basket Turned Fall Door Decor from I Should Be Mopping the Floor
DIY Hanging Basket from a Placemat from Jennifer Rizzo
DIY Watercolor Sheet Music Leaves from Postcards from the Ridge
Tomato Cage Pumpkin from Salvage Sister and Mister
Embroidery Hoop Halloween Wreath from The Creek Line House
Vintage Kitchen Counter Step Stool Makeover from The DIY Village
Halloween Letter Board Ghost from The How To Home
DIY Halloween Candy Dispenser with Jack O' Lantern Eyes Printable from Unskinny Boppy
Simple Eucalyptus Garland from What Meegan Makes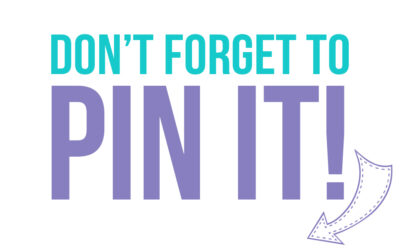 ---
Like this post? Play these videos for more fun Halloween ideas from my archives:
---
---