Craving that pumpkin taste but looking for something a little bit different? These Pumpkin Muffins with Chocolate Ganache are perfect! Not only are they delicious muffins but that chocolate drizzle? Get outta here!
It's so good, you're really going to want to make these all year long!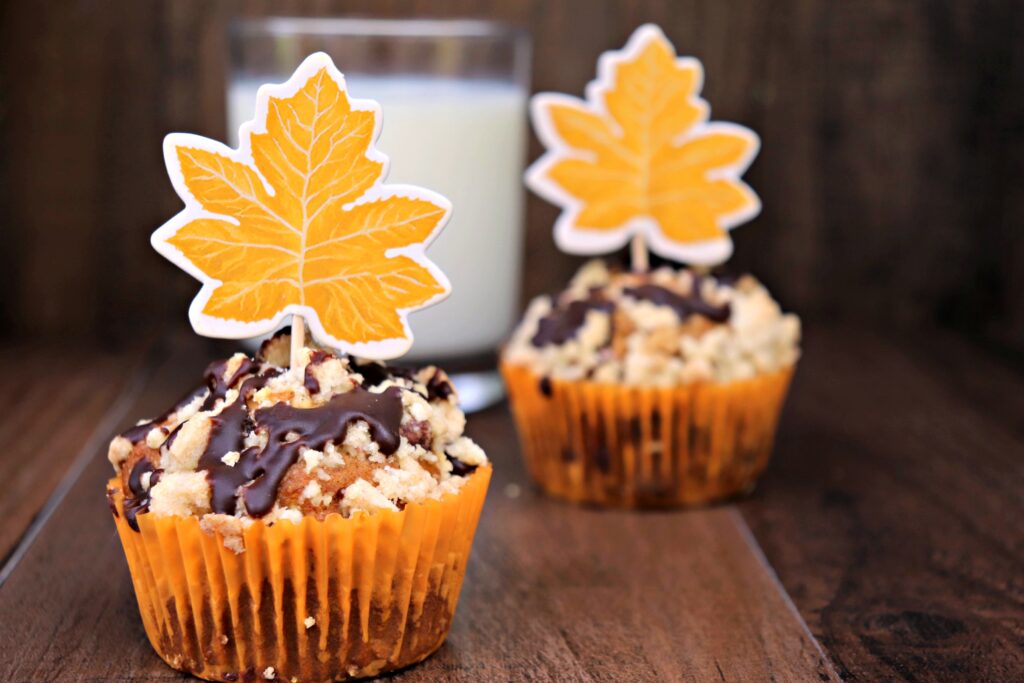 Pumpkin Muffins with Chocolate Ganache
There's really no way that I can explain just how delicious these muffins are so you're going to have to make them for yourself. Just gather up your ingredients and get baking! 
Ingredients needed for Pumpkin Muffins
1 1/2 cups all-purpose flour
2 teaspoons allspice
2 teaspoons cinnamon
1 teaspoon baking powder
1/2teaspoon baking soda
1/2teaspoon salt
1 cup granulated sugar
1/2 cup vegetable oil
2 large eggs at room temperature
1/2 stick room temperature butter
1 cup light brown sugar
1 cup canned pumpkin puree
Ingredients for the Crumb Topping and Ganache
1/4 cup all-purpose flour
1/4 cup white granulated sugar
2 tablespoons light brown sugar
2 teaspoons cinnamon
1/2 stick of melted butter
1 cup of chocolate chips
3 tablespoons milk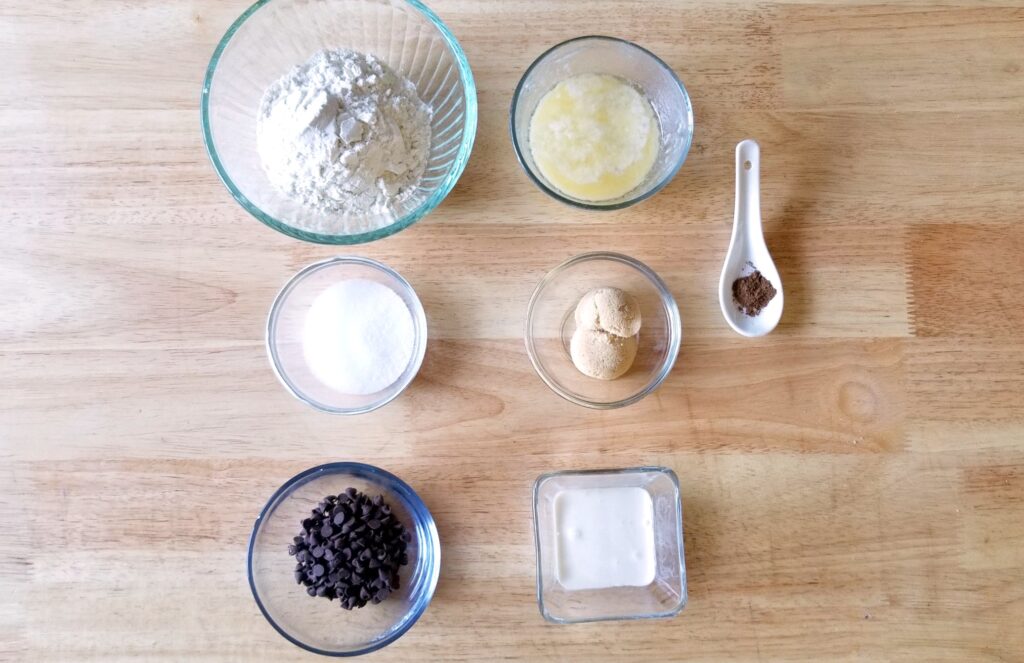 How to make these homemade pumpkin muffins:
Preheat oven to 350 degrees. Line a 12-cup muffin pan with baking liners.
Steps 1-7: In a small bowl, add all the crumb ingredients except the butter. Mix until well combined. Add butter and mix in with a fork until it has a crumbly appearance. Set aside.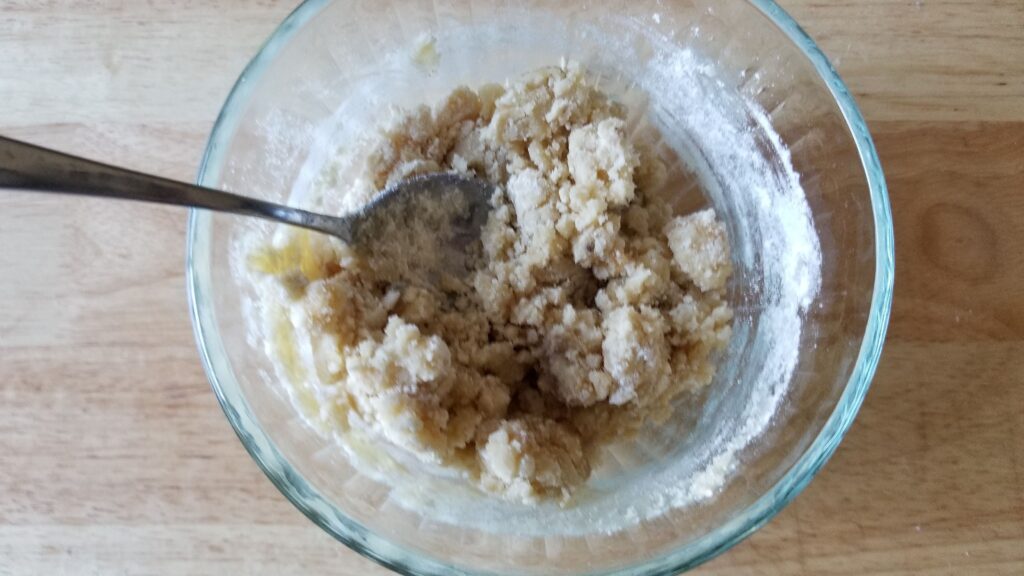 Steps 8-14: In a medium-size bowl, add flour, allspice, 2 teaspoons cinnamon, baking powder, baking soda, and salt. Whisk until well incorporated.
Steps15-18: In a stand mixer or mixing bowl, add butter, oil, white and brown sugar. Mix on medium until well combined, or about 2 minutes.
Steps19-22: Mix in butter until well incorporated. Do the same with the pumpkin puree. Slowly whisk in the dry ingredients until well incorporated.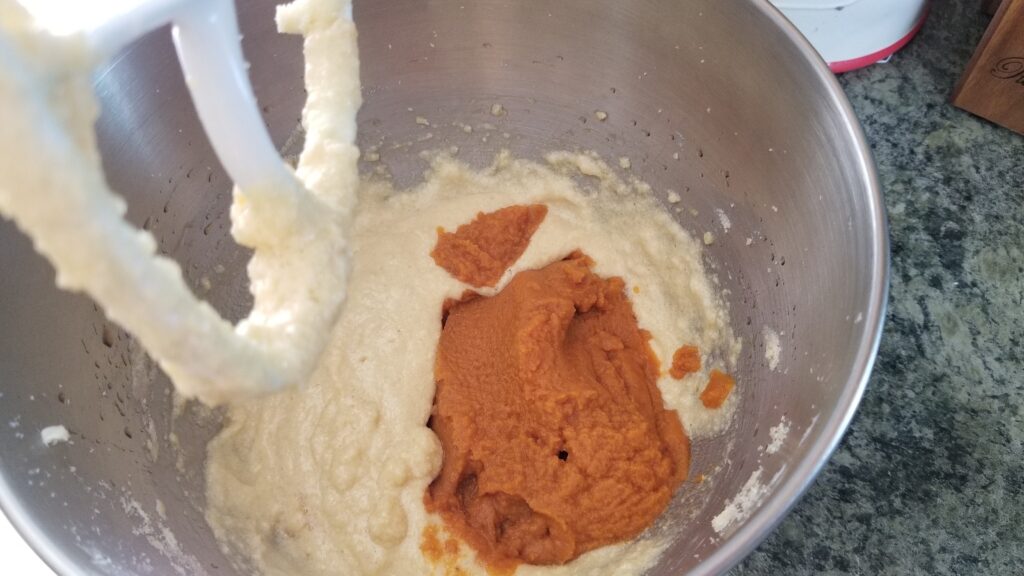 Steps 23-24: Layer each muffin cup 2/3 of the way with pumpkin batter. Add about 1 tablespoon of the crumb topping. Bake 18-20 minutes or until it springs back when touched. Let cool.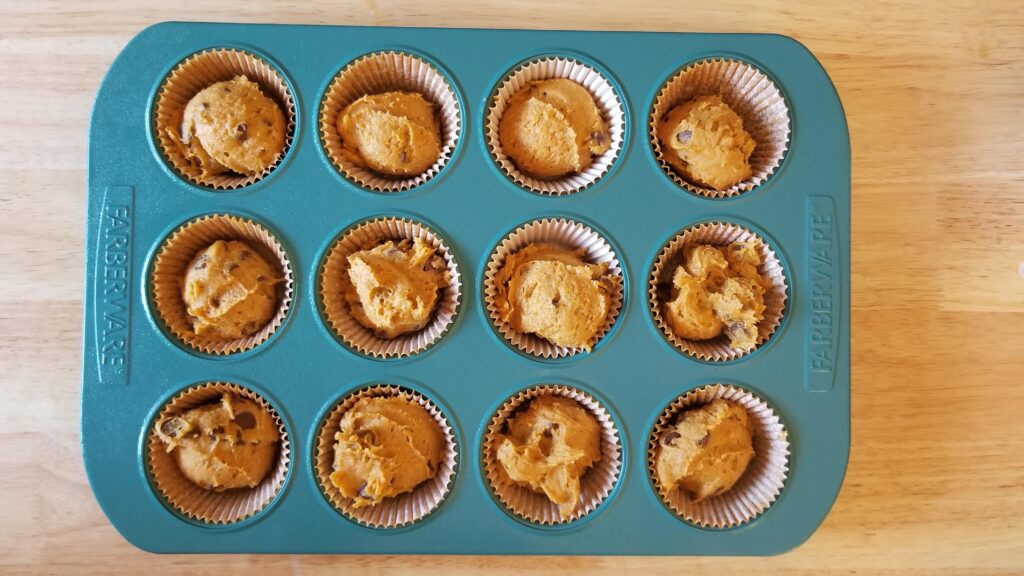 Steps 25-27: In a microwave-safe bowl, add chocolate chips and milk. Melt at 50% power for 30 seconds. Stir and repeat until completely melted.
If not thin enough to drizzle add a few drops of milk to thin it out. Drizzle over the muffins and serve.