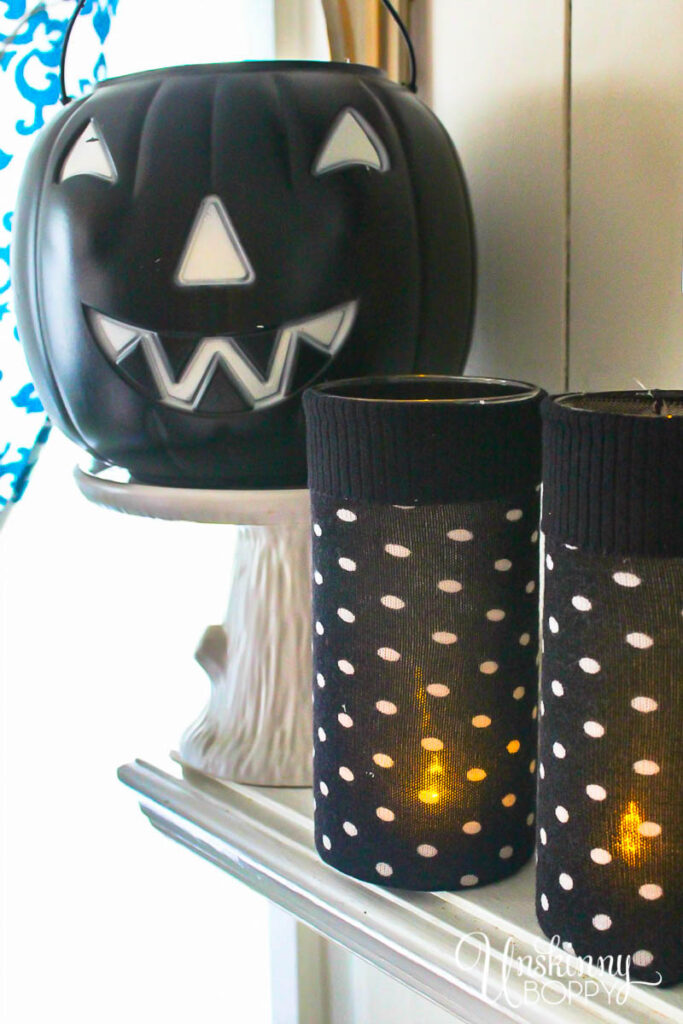 Sweaters are a quick way to cozy up wardrobe, but they also make a great addition to your home decor. Find a cute sweater at the thrift store and a glass votive holder to create some easy DIY Halloween decorations for your Halloween party!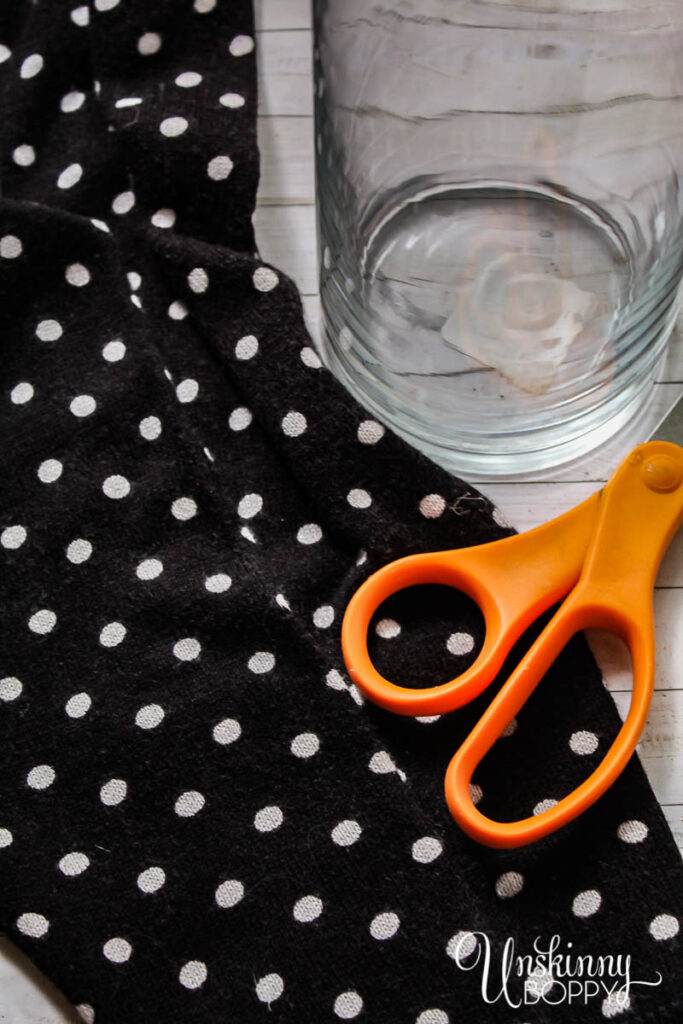 How to Make a Sweater Wrapped DIY Halloween Votive Holder
Supplies needed:
– cylinder glass votive holders
– old sweater (choose a black, orange, or polka dot sweater like we used)
– hot glue, glue gun
– scissors
– battery operated votive candles
Directions:
1. Start by pulling the glass cylinder through the sleeve of the sweater. You want the wrist of the sweater to be positioned just at the top of the vase.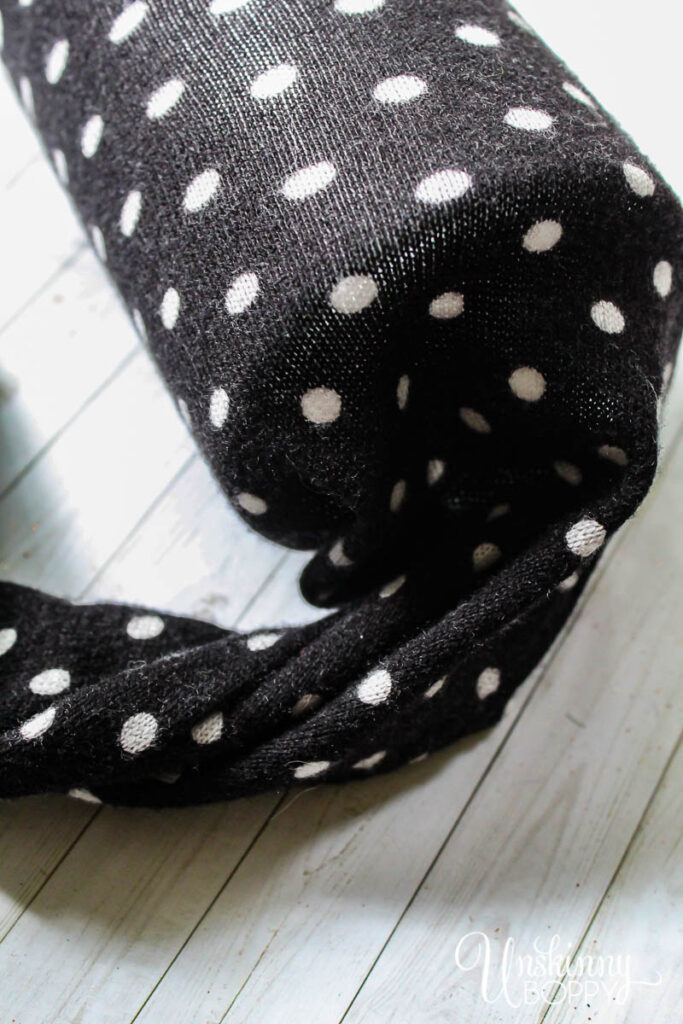 2. Fold the wrist over to create a cuff around the top of the cylinder.
3. Cut off any remaining sweater at the base of the cylinder. When you cut, leave a good inch of fabric to cover the bottom of the cylinder.
4. Fold the sweater inward towards the center base of the cylinder. Add a generous dab of glue to the fabric before pressing it to the glass. Hold in place until dry and secure.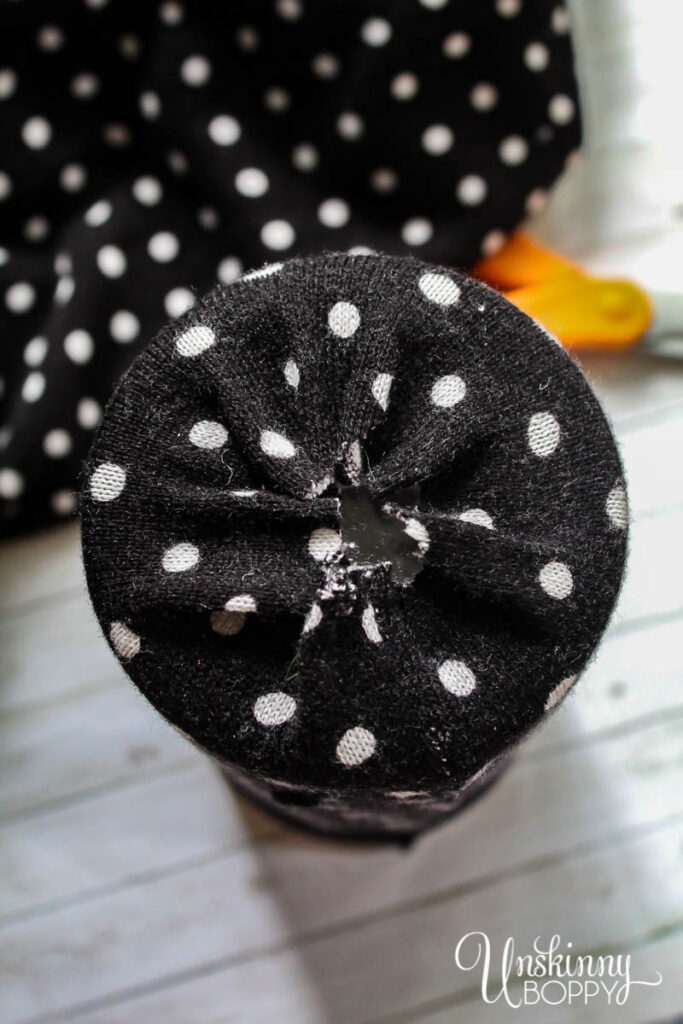 5. Repeat, pulling fabric and gluing it in place so the fabric is neatly secured at the bottom of the cylinder.
6. Smooth out the fabric for wrinkles.
7. Turn on your battery-operated votives before placing inside the cylinder.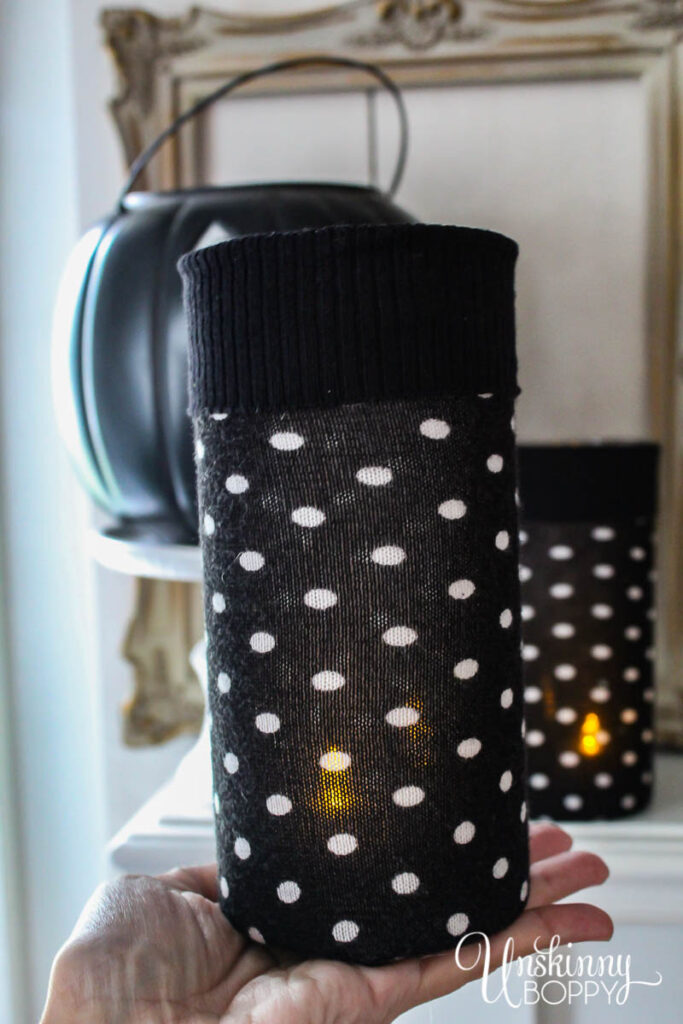 Your Halloween votive holders are now ready to be displayed, and you've found a creative way to put that old sweater to good use! If you don't wish to use votives, you can always use the cylinder as a vase and fill with twigs or other Halloween findings such as orange and black flowers.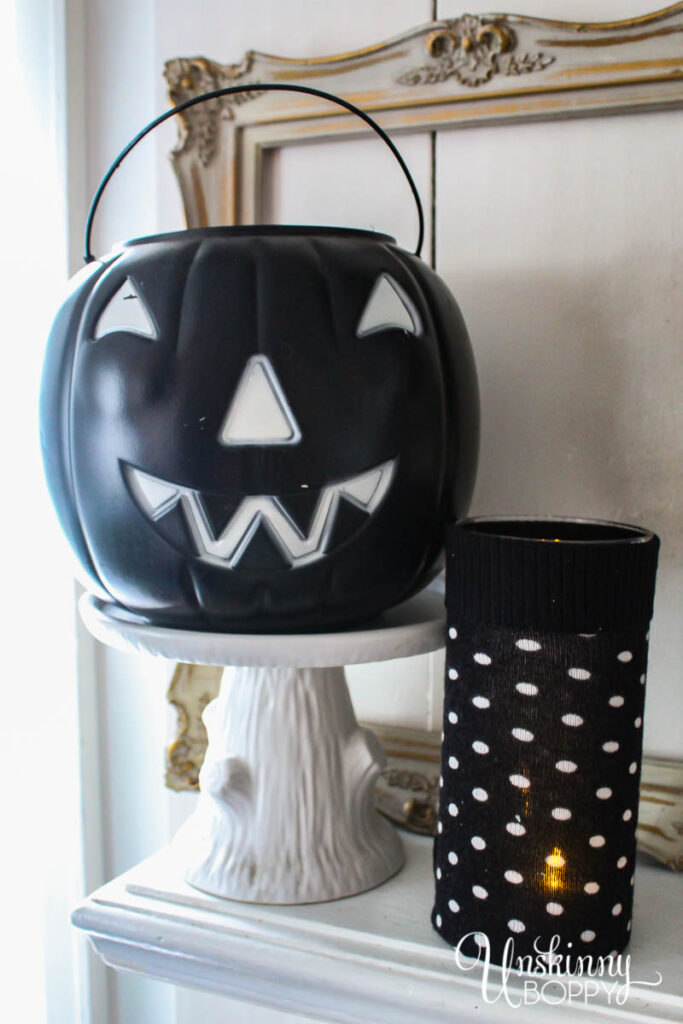 Always use battery-operated votives instead of real. Not only will this keep the inside of your cylinders clean, but it will also be safer.
This is such a cute and simple way to freshen up your votive holders. Just think- you could find a sweater for every holiday -Christmas, Valentine's, Easter, etc- and change the votive to match the season.
---
Or, take it one step further and use the belly of the sweater to cover your lampshades also!
---