By now you have heard about all the goodies in my Printables Shop. Recently, I shared with you my Free Christmas Printables for your Holiday Home. Well, as excited and ready as I am for Christmas to get here, we can't forget that Thanksgiving is just around the corner. Which is why I am so excited to bring you this Thanksgiving Menu Planner.
Seriously, don't blink. It will be here before you know it. I have already started planning and I am aware of how stressful it can be, which is why I am so excited to share with you this Thanksgiving Menu Planner. I am a visual person. It helps me to see everything mapped out, from the guests to the foods and everything in between.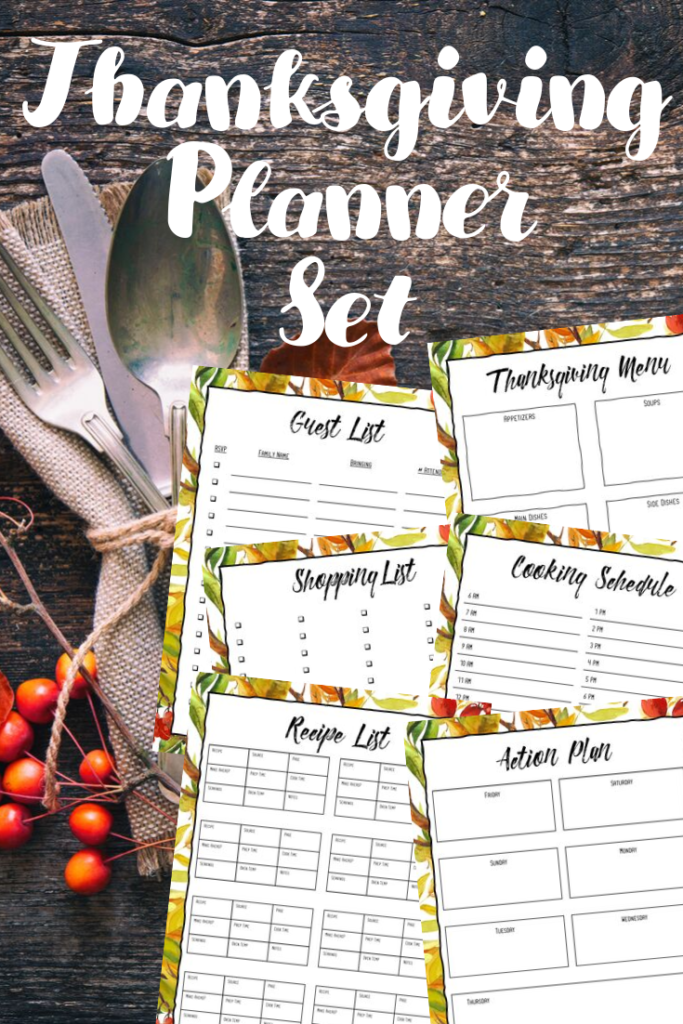 What does this planner include?
What is the first thing you think of when planning Thanksgiving? Besides the food, of course, you have to know how many guests will be arriving so you can plan on how much food to cook.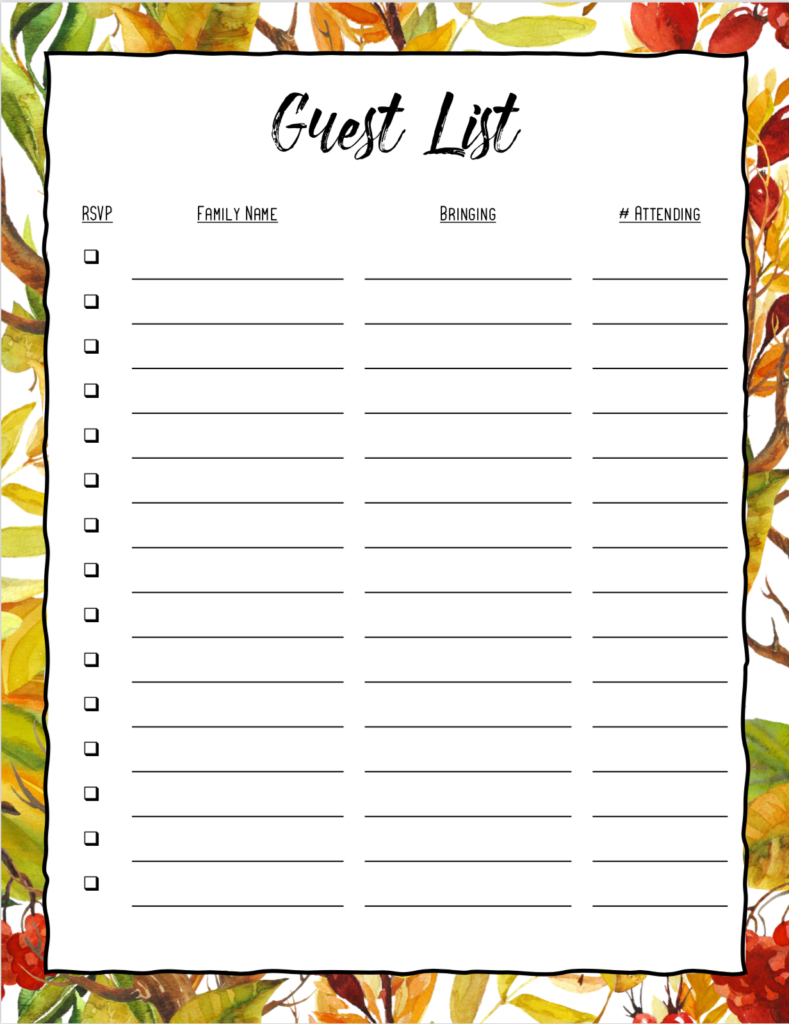 That's why I love this printable planner! It has a page for your guest list! You know as well as I do, that cooking too much food isn't really a problem because leftovers are amazing. However, not cooking enough food for your guests can be a problem. This page has a place to mark if they RSVP'd, the name of the family, if they are bringing anything, and how many they are bringing. So much useful information when planning the Thanksgiving meal!
Now here comes the fun part, planning the menu. This planner has a page for you to write out each course of the meal, including drinks!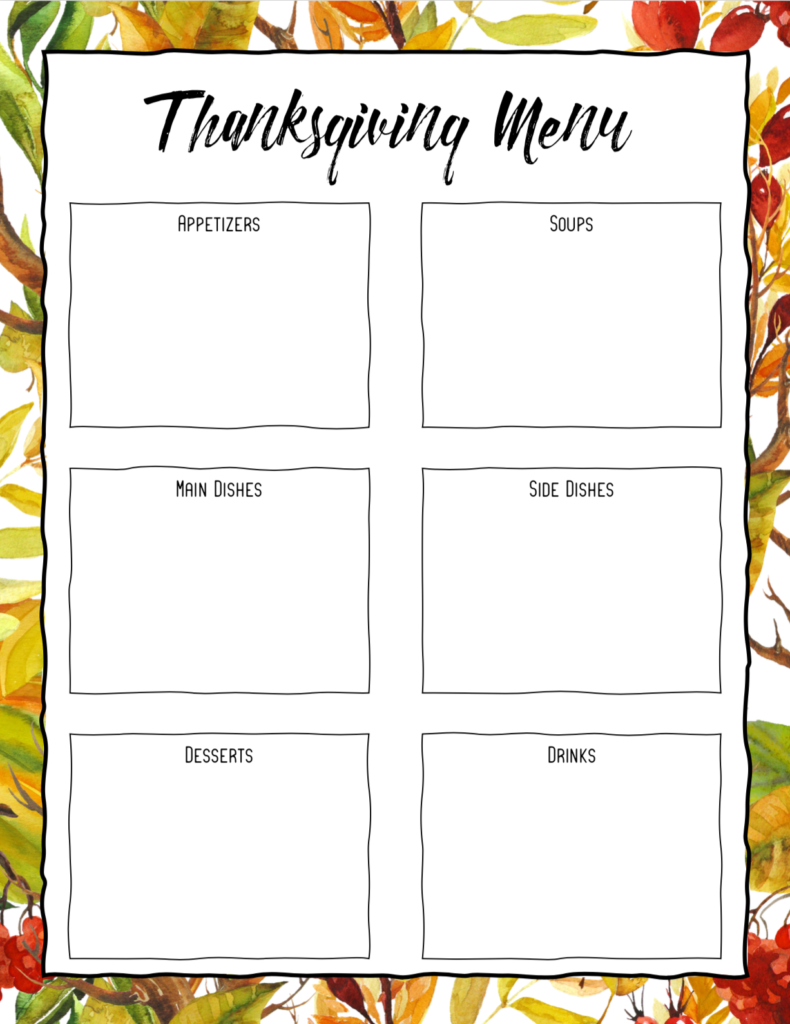 This planner even has a place to put your shopping list!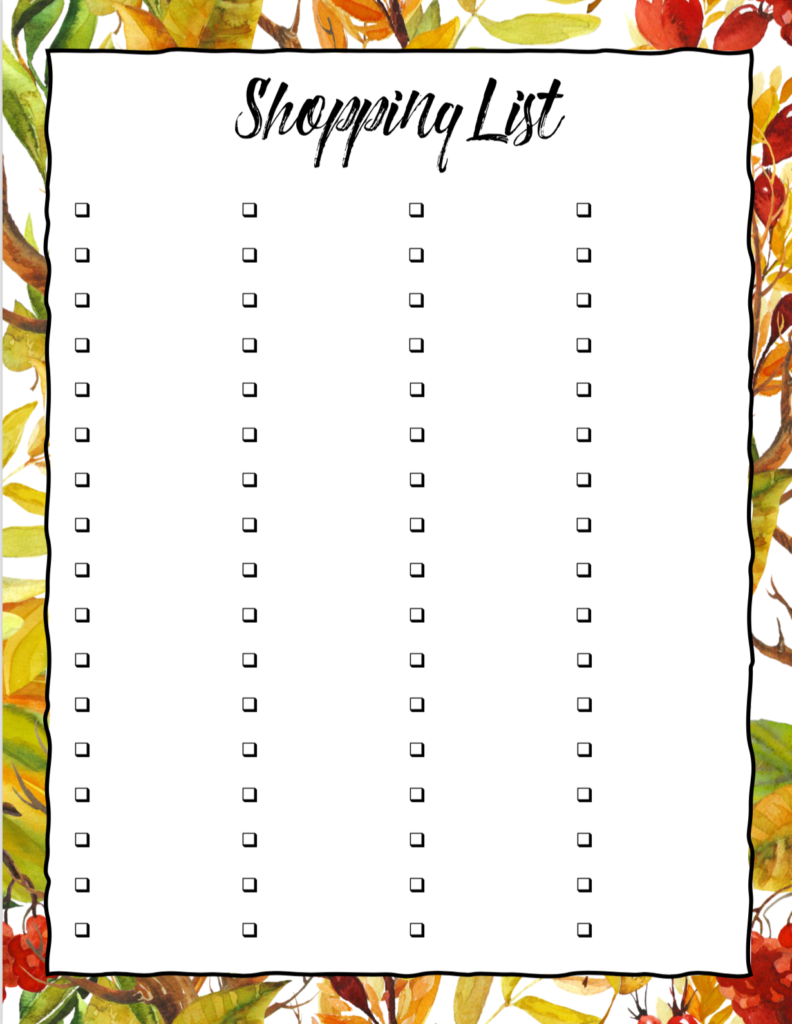 And it keeps on giving, with a cooking schedule, recipe list, and action plan! This planner has the potential to be your bestie this Thanksgiving!
There you have it! Head on over to the Printables Shop and pick up your Free Thanksgiving Menu Planner! Don't forget to check out the other printables while you are there!