Please excuse my disappearance for the past few days. I just returned Sunday night from one of the best weekends ev-ah. It's taken me three days just to recuperate. And it's gonna take me three more days to write this blog entry. There is just so much to say, and so many pictures to share, I'm not sure if I can really do the weekend justice, but I will try my best.
On Friday, September 19th I traveled to Columbus, Ohio, to go on an internet date with nine of the most beautiful ladies in the world, all of whom I had never met in person before. And I'm sure this is where all my real life friends start going but that's ok. I know it sounds crazy, but it's not like I was running off to meet perfect strangers. I have talked to these girls on a daily basis for over a year, and I consider them to be my best good friends.
I met most of them years ago on The Nest where we all shared a common love of home decorating, laughing, and troll hunting. Some of these friendships date back to 2004 when I got married and was planning my wedding on The Knot! Others I just met recently, but I feel like I have known each of them my whole life.
So, Clay Aiken ain't the only one coming out of the closet this week. Here goes…
Yes. The rumors are true. I met my friends on the internet.
And no, they are not skeevy or weird or serial killers. They are not 50 year old ugly naked guys. They've never been offered a glass of lemonade from Chris Hanson. They are nice, normal girls who were genuinely as friendly and caring as they portray themselves online. There were no surprises, whatsoever.
I'm fine, I'm online, don't give me a hard time. And honestly? I don't really like wine. There I said it.
Anyway, after all these years of them making me laugh at my computer screen, I finally got to meet half of them in all their shiny, happy, real life glory!
So, without further ado, let me introduce you to my peeps!
On the very back row from left to right you'll see me, Janny and D of G+D
In the middle row from left to right is Allison, Steph V., Steph W., and Aly.
On the front row is Jenna and Emily.
The pictures on the wall behind us were all the girls who couldn't make the trip. Merry, Erin, Carri, Carla, Natalie (and her husband who was dubbed an honorary member!) Kent, Lisa, Kelly, Katie, Sam, Dawn, Diana and Angela, we missed you guys!!
Since Dawn couldn't make the trip out from L.A., she was sweet enough to send us a care package with a bottle of champagne and a photo of herself on a stick to carry around all weekend.
Dawn-on-a-stick went everywhere with us, and had lots of crazy adventures, but I will save that story for another blog entry! This one is going to be long enough already!
All these ladies I met this weekend are just so beautiful. I seriously could NOT get over how gorgeous each one of them is in person. I would just stare and stare at them and probably creeped them all out. I know D creeped me the hell out by constantly staring at me. Not to mention all the licking.
From the minute I stepped off the plane I could not stop smiling. My cheeks ached by the end of the first night.
But if you were greeted by this site at the end of an airport security gate you'd probably grin, too. Or you would hide behind your carry-on bag and run down the escalator straight into the nearest waiting cab…
I also loved hearing all of their voices, since I have never talked to any of them on the phone. They, of course, got a big kick out of hearing my sweet southern drawl all weekend. I actually had a hard time distinguishing who was speaking if I wasn't looking directly at them. D's Wisconsin accent stood out a little, but still sounded like everyone else for the most part. I believe that I even had a bit of a Yankee accent by the time I left!
On Sunday we got to meet MandyBeth and her sweet family. She had twin boys two months ago who are just ADORABLE.
I am so very glad to meet Mandy!! She is one of the ones I've known since my wedding planning days. She has always been one of the genuinely nicest people that I've ever known. Just a total sweetheart. And on top of that, she looks like a greek goddess. Statuesque and gorgeous. As she and her family were coming into the hotel, Steph W spotted them out the window of our room. I ran to grab my camera and take pictures.
I felt like paparazzi taking pics of a movie star! She looks so great, and I cannot believe she had twins just two months ago! She is fresh faced and constantly smiling. I sincerely wished we had more time to spend with her. Those babies are SOOOOOO CUTE!! And SOOOOO GOOD! They just hung out and looked around at all of us like "Yo. Whuddup?"
We also met some of the other husbands and the babies that have been born into our little group. The babies were all very edible, and the husbands all looked at us like we were insane.
Here is Jenna. She was the first one of our group to have a baby. Her son Mason is about seven weeks older than G.
Jenna is as sweet as pie. She was very quiet, just sat back and took it all in, but I could totally tell that she was having fun! She was my roomie on the first night we were there, and we stayed up late talking about baby stuff. Her husband is such a great daddy, and Mason is just…. A-freakin-DORABLE!!
He made me miss G so much all weekend. I could have eaten him UP! Here he is in the middle of all of us crazy women. I think he might have enjoyed the attention!
Here is Steph V. with sweet baby Adam. He's like, "Whatchu talkin' bout, Willis?"
Besides Adam and her husband, Steph has three great loves in life:
1. Fiestaware
2. Shanking things
3. Dawn on a Stick
And when she's feeling really frisky she likes to shank Dawn on a Stick.
She does not enjoy using Port-a-potties, however. She is totally wishing she could shank that port-a-potty in this picture.
Steph and that shank just owned me every time.
She had me rolling all weekend. She comes across as all reserved and quiet, but suddenly out of nowhere she'd drop these oneliners that would make you ROFL, literally. She would say them so low that hardly anybody could hear them, and I would just look at her and crack up and then she would bust a gut laughing. She is so cute.
Here I am with both the Steph's at Buca de blah blah… an Italian restaurant where we ate Saturday night.
It was there that we stuffed ourselves on this:
and this:
And then we all V-necked our jeans and held our bellies in satisfaction as we left.
Actually that's not true. But I bet we all thought about it.
I think we all looked pretty smoking hot considering we had just gorged ourselves on 27 lbs of mozzeralla and marinara sauce.
This is also the place where D kept taking photos of me and telling me to "SMILE WITCHA EYES, girl!" So these are my attempts at smiling, witchma eyes.
Mr. Jay would be so proud.
The Stephs were our chauffers for the weekend. They both live in Columbus, along with Janny. We appreciated them hauling us all around town for the weekend!
Steph W. was one of the girls I've just recently met, but I feel like I've known her as long as any of the others. She is another extremely funny girl. From the moment I met her I felt at ease to cut up with her.
SW and I were ice buddies and roommates on the second night. She and I pulled ice duty on the trip, taking a big Ohio State cooler out to the ice machine in the hallway and filling it up multiple times for all of our drinky drinks. The ice buckets they gave us were a joke, so we created a nice styrofoam Olympic ice luge course using the cooler lid to shoot the ice straight into the bucket. We both ended up covered in ice chips and water, but it sure was funny everytime we did it!
She also had a Mango Margarita in honor of Natalie, who is like 9 months pregnant and not able to make the trip. Nat had requested that we drink one in her honor. Wasn't it nice of her to make that sacrifice for Natalie to honor her wishes? I thought so.
And that just leaves our third host for the weekend, the adorable Jannypie. Our incredible hostess with the mostess, Janny was everything I expected and more. She has the most amazing smile that lights up a room.
She is so sweet, and I knew that she wanted everyone to have an amazing time in her fair city. And we did!!
Here she is gettin her sexy on:
And here she is getting her squirt on:
Here she is modeling the buckeye necklace:
And here she is throwing her hooker sign: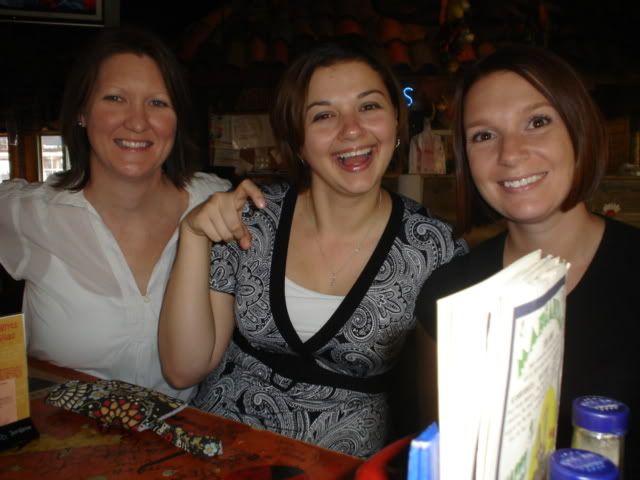 The most special moment of the whole trip happened Sunday as I was saying goodbye to janny. She was getting on the elevator to leave and she looked over at me and said with hand signal "I heart you." and she pointed at me.
I heart you too, jannypie!!!!
I'm not so sure that the nice city of Columbus was ready for all of our antics.
We spent the day Saturday walking around North Market and went to an Arts Festival along the river walk. I loved walking through the North Market. Places like that always amaze me because we have nothing like that in my town. I wish we did! Here's Aly really enjoying the fresh produce at the market.
I was cracking up at Aly the entire weekend. She is super serious most of the time and then suddenly will just bust out and do something crazy like hop on a fountain and squat. Totally unexpected. Girl can't squat over a toilet but she can squat over a fountain in public?
She is also my fellow Auburn fan on the board, so we were cheering for them together on Saturday night. She and her husband both graduated from Auburn, so her ties run much deeper than mine. She was extremely into the game, and all those Ohio State fans were looking at us like we had two head when we'd start screaming after an AU touchdown. Too bad they lost.
Reminders of home were everywhere this weekend. My plane ride up was full of Troy State fans headed up for the Ohio State game. When we went out to a bar on Saturday night somehow the stars aligned just right in a little tribute to home for me. Just as I was bringing everyone a tray of Alabama Slammer shots the Kid Rock song "Sweet Home Alabama All Summer Long" started playing.
D's face cracks me up in this one. She had declared before the night even began that she was NOT a shot girl, but she did it anyway. The little trooper. Her face says it all in this pic. And Aly is all dainty and sipping hers like it's sweet tea.
So that brings me to D. I always knew this girl was crazy but never could I have grasped the extent of her personality. She's a wild girl.
Talk about one of a kind. This chick is amazingly funny, and the word inhibition means nothing to her. She is FUNNIEST thing that has happened to me in a very long time. At one point during the weekend she commandeered my camera and filled it up with photos of her bootyliciousness.
It was during this little private moment between D and me that I nearly peed my pants because she cracked me up so much.
Can you see it in my eyes? The look of sheer panic that says "Oh man, how embarrassing will it be if I pee myself right here on film?" Instead of smiling witcha eyes I was just trying to avoid incontinence witchma eyes. But thankfully it didn't happen. Close one, though.
When this pic was taken we were laying on the bed drinking Dawn's champagne, and she leans over to me and says this, in the EXACT same voice and everything:
Cuz I find you! Crazy girl!
The other life of every party was Emily.
Ohhhh, my crazy little egger. She likes cheese. And acting crazy. Emily was HI-LARIOUS. And so.friggin.beautiful. Those lips. Those eyes. Those chicken cutlets. Outstanding, all the way around.
Yall, this girl is so funny. She has forty-leven facial expressions that tell you exactly what she is thinking at any given moment.
Here she is taking her first bite of sushi:
And here is what she thought about it:
Saturday night we went dancing, and tried to show our gangster sides. Em and D, of course, nailed it, while I just look like I'm taking a poop. I'm thinking they've had some practice in their bathroom mirrors.
Allison is another friend who I've gotten to know over the past year.
She is drop dead gorgeous. As we walked up the street all the mens eyes would be on her. She makes me want to grow my hair back long again. She just radiated beauty and happiness from those eyes.
She acted as our liason between the girls at the GTG and the other girls who couldn't make it. Her trusty Mac was posting photos for us on the board and keeping everyone up to date on what we were doing.
When we went to walk around town on Saturday she decided her long sleeve shirt was too hot, so she chopped the sleeves off and made her a wifebeater.
Then D took her sleeves and wore them around like legwarmers for her elbows all weekend.
Don't tell her I said this, but one day she is gonna be a great mom!
Along with D and Aly, Allison was there at my gate to say farewell as we were leaving on Sunday.
I was sad to leave so soon, but I have no doubt that I will see all these girls again one day.
But still, it's hard to leave when these are the faces you are leaving behind:
As a group we have been through seven births (including two sets of twins!), three current pregnancies, too many miscarriages, deaths, infertility, bed rests, hospital visits, and lots of prayer requests. Home purchases, car trouble, job changes, shanking people at Old Slavey, rodeos, creepy neighbors bearing porkchop gifts, even active duty in Afghanistan! They have made me laugh and supported me when I was crying. They give me advice on all aspects of my life, whether it's trivial or life-changing. They are my own personal support system. Like a group of sorority sisters that I never had. It's been a wonderful emotional journey with all of you, and I just want to say to you all….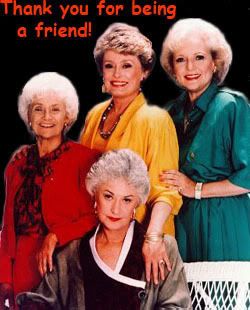 I beat you guys!!