My husband and I visited the Biltmore on our honeymoon in October 2004. While we were there they were already starting to decorate for Christmas in mid-October, if that tells you how BIG their Christmas decorations are! They go all out for Christmas with a themed tree in nearly every room of the house. Those Vanderbilt's take their Christmas mantel decorations seriously, y'all.  We were not allowed to take photos inside of the home, but here are the stunning grounds.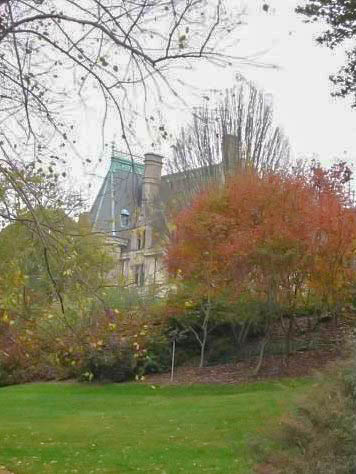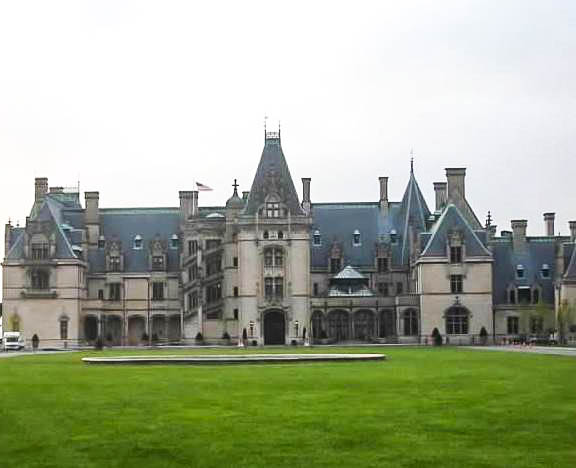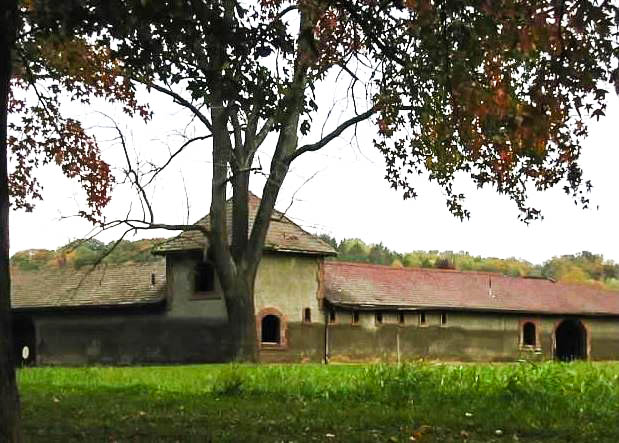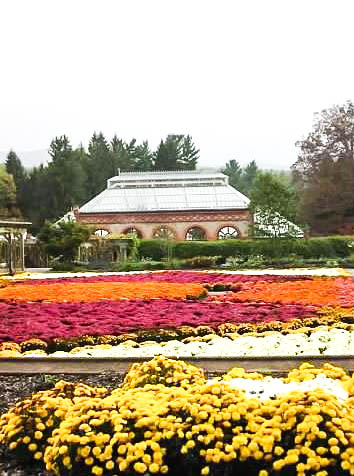 There is a massive garden beside the estate with a beautiful green house and rose gardens.  The roses were still in bloom when we arrived.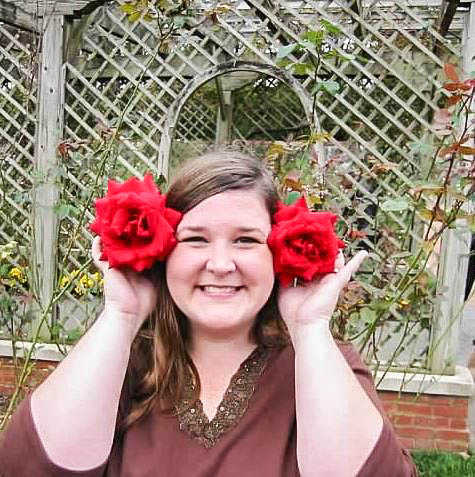 I couldn't resist sneaking in a few shots of my brand new wedding ring. For months I would smile every time I looked down to see it on my hand, but years later I sometimes forget it's there.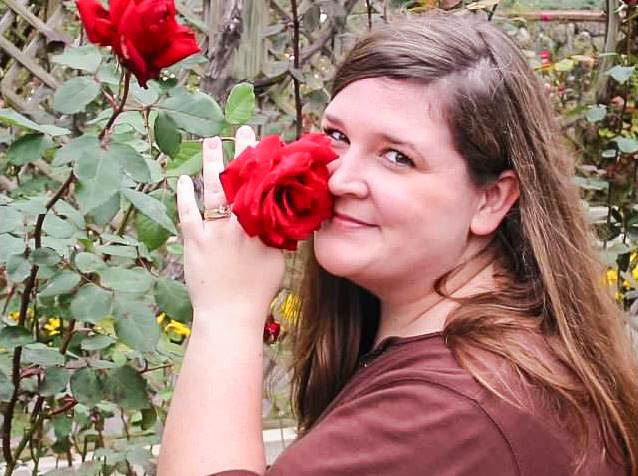 But these pictures show you just how excited I was to finally be wearing that gold band on my hand!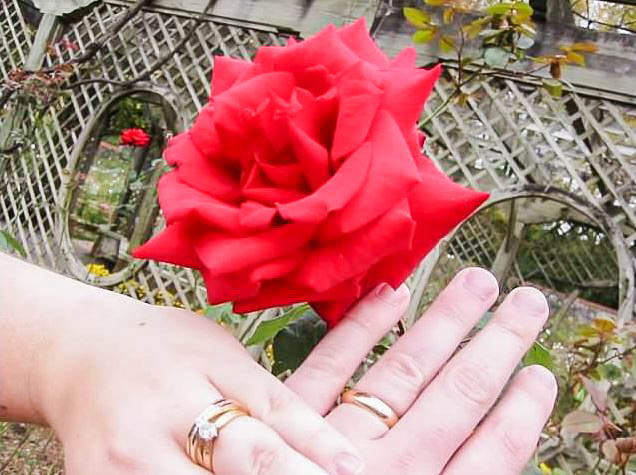 We stayed the week in a little log cabin at Willow Winds of Asheville.
We were there just as the leaves began to turn and the mountains were all ablaze in color. It was stunning.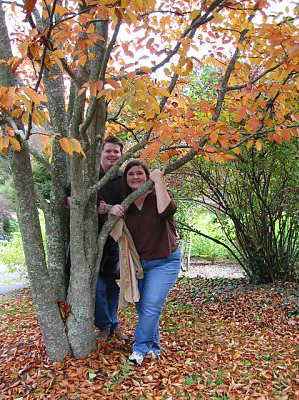 Every part of our trip was perfect.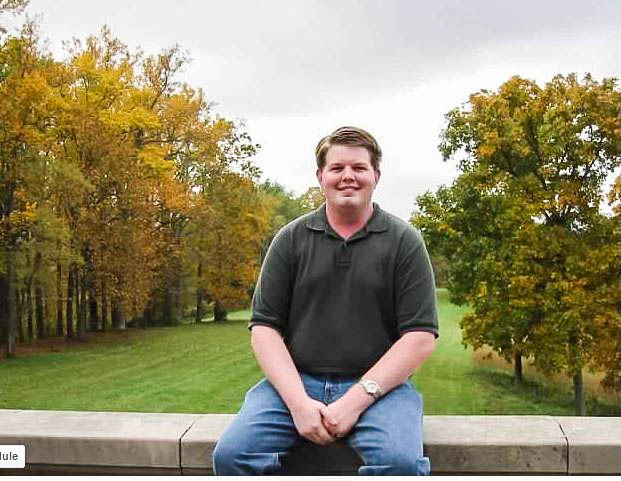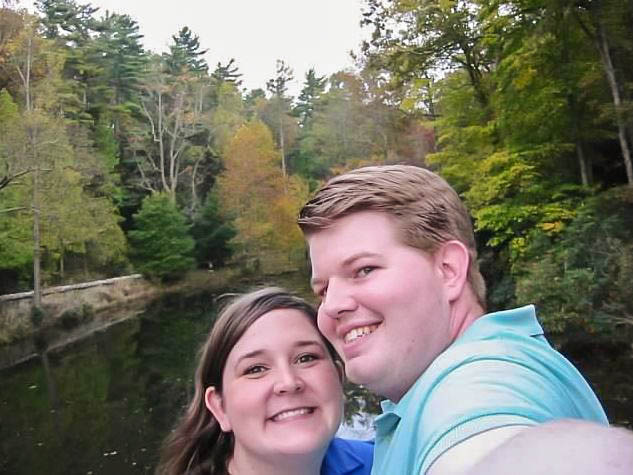 The winery tour at the Biltmore is amazing.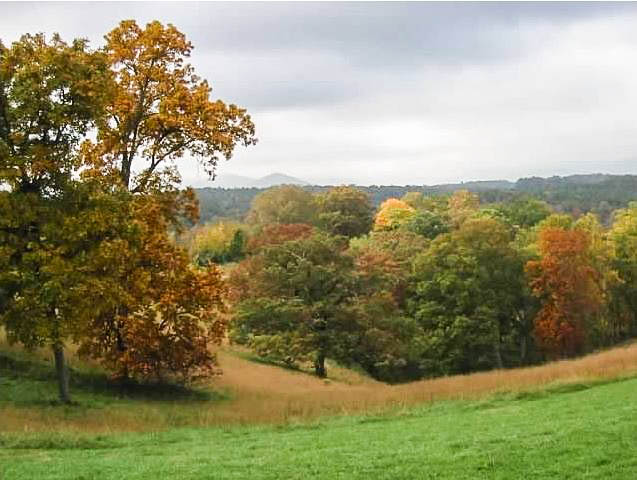 While I was at the winery I bought just two things as keepsakes (aside from a few bottles of wine for souvenirs). The first was this leaf ornament that hangs around the neck of a wine bottle but instead I use it to decorate my china cabinet.
The second was this silver three-compartment condiment stand on a swivel with tiny condiment spoons for each one.
This is something I use on nearly every single party tablescape that I assemble. I am so glad I bought this piece because every time I use it I think about our trip to the Biltmore and all the great memories of our enchanting autumn honeymoon in the Great Smoky Mountains.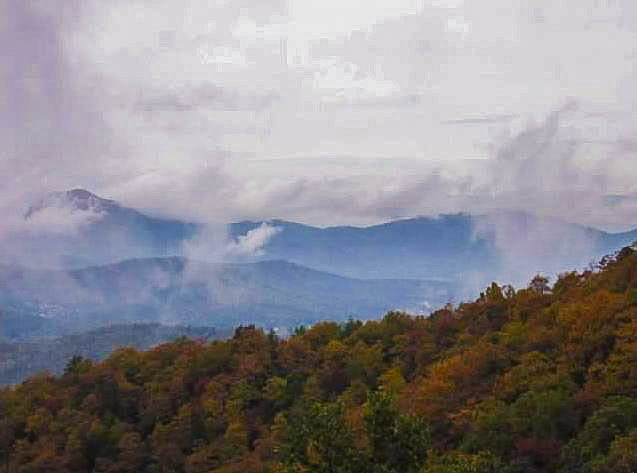 They don't call 'em Smokey for nothing!
It was magical. I would love to go back again.