I gotta say that I am nowhere near ready for Fall to arrive yet.  The link parties snuck up on me this year and I totally missed out on Layla's and Rhoda's parties.
Does it seem like it is too soon to be Fall to anyone else?
Pumpkins and mums are just coming into the garden centers around here this week, so maybe I'll get in the spirit once I see more of that on the roadside and feel the temperature start to cool.  I go through this every year.  The rest of the country is raring to go hayriding while us Southerners are still lagging behind with our green trees and lawns.  Itsa coming though.  I can feel it.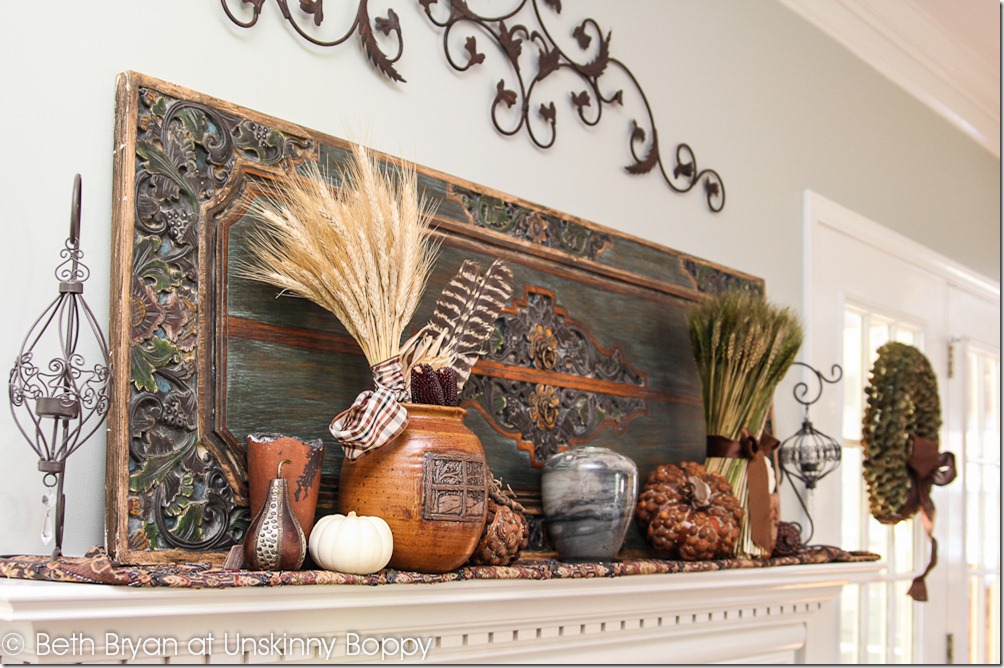 After last year's light and bright mantel, I wanted to go all out this year with something super decadent, darker and decorative. This mantel looks like Thanksgiving to me. I had a lot more pumpkins up there but it kinda looked like a cornucopia puked up all over it, so I edited a bit and tried again.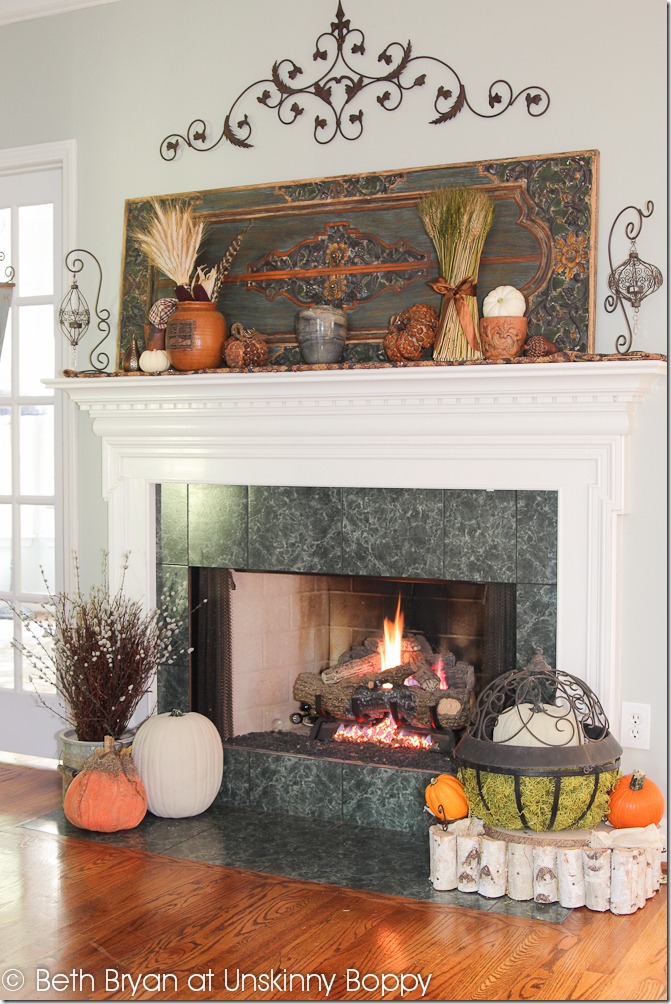 Yes, this is edited, I swear.
Wrought iron lanterns and pottery and peach pit pumpkins next to Swan Creek Candles and wheat stalks and acorns in front of an ornate carved panel? I never claimed to be a minimalist.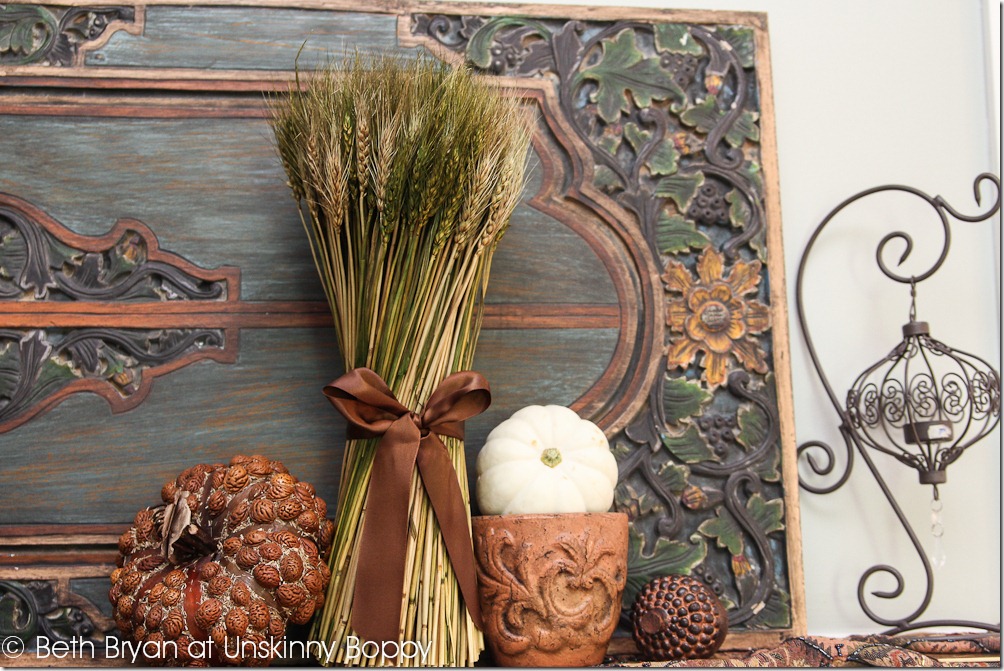 But I love how this mantel overflows with teal blues and orangey-brown colors of autumn.  I love the
Alewine Pottery with the carving of a tree through the window on it.  It's easy to shop my house for Fall decorations since I have so much of it.  Fall is always on display at my house.  It's rarely put away.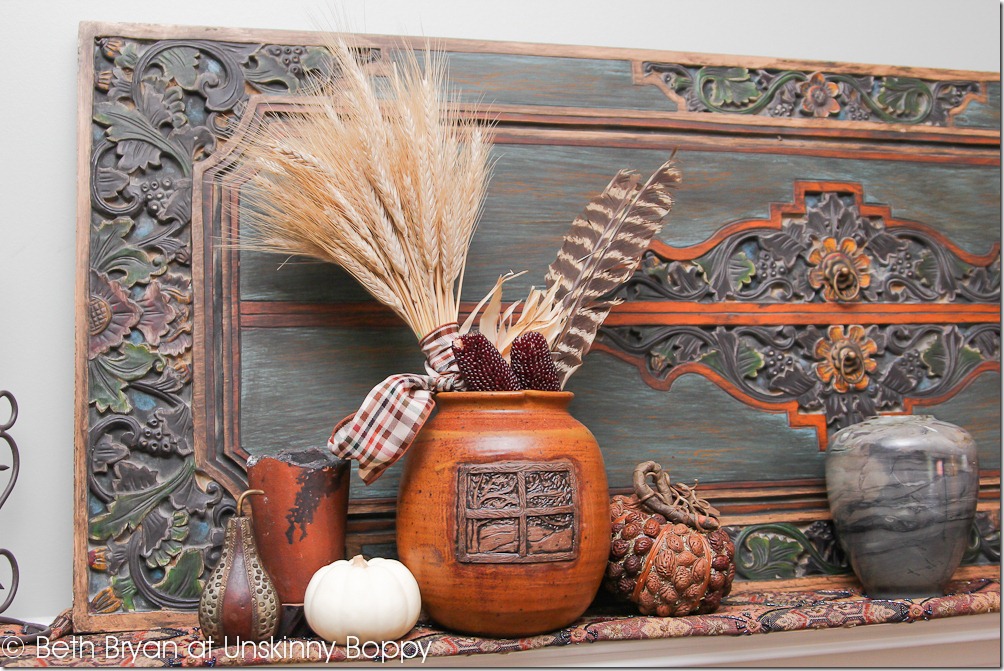 I created this wrought iron "pumpkin" from two hanging planters.  I filled the bottom one with green moss and a pumpkin then turned the ornate one over and sat it on top.  The pumpkin is an old Funkin that I painted with Annie Sloan Chalk Paint from my Haven swag bag.  Versailles is the color.  It muted that Funkin down and gave it some new life.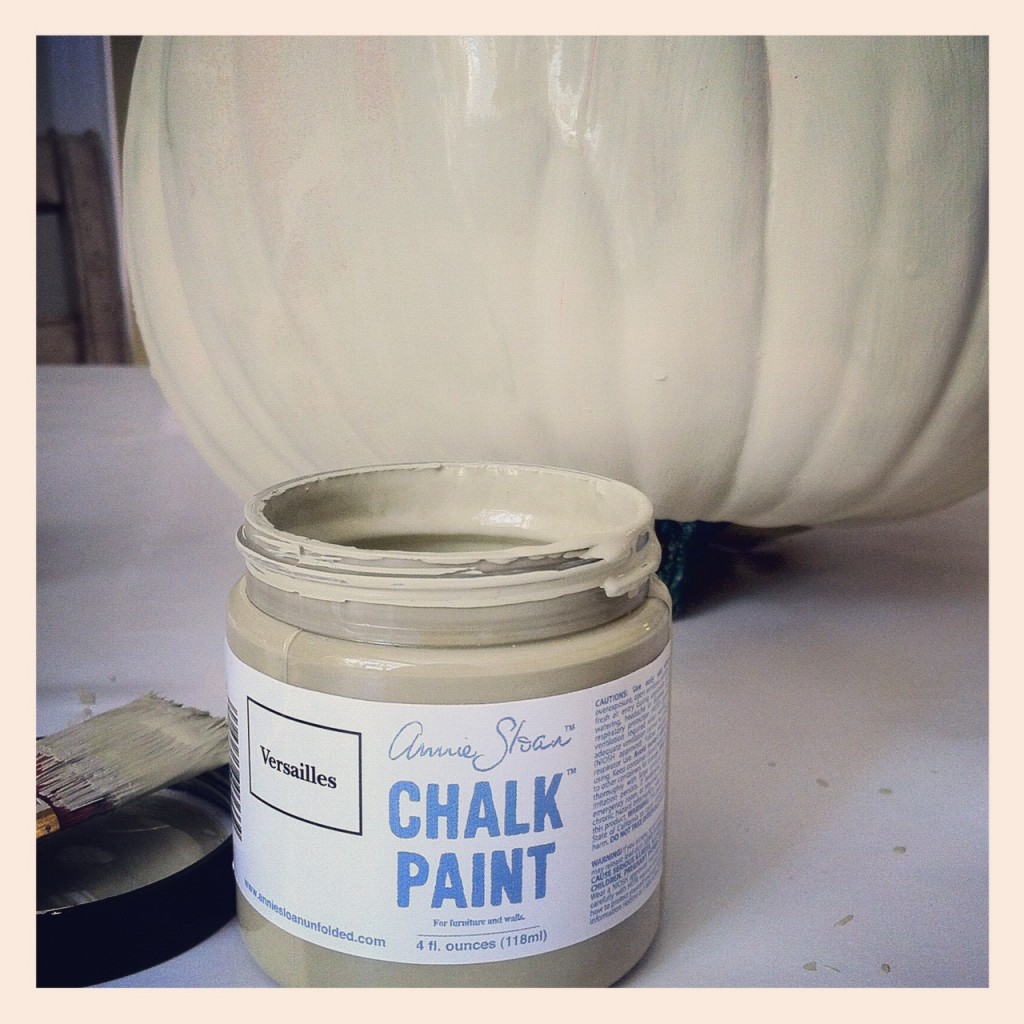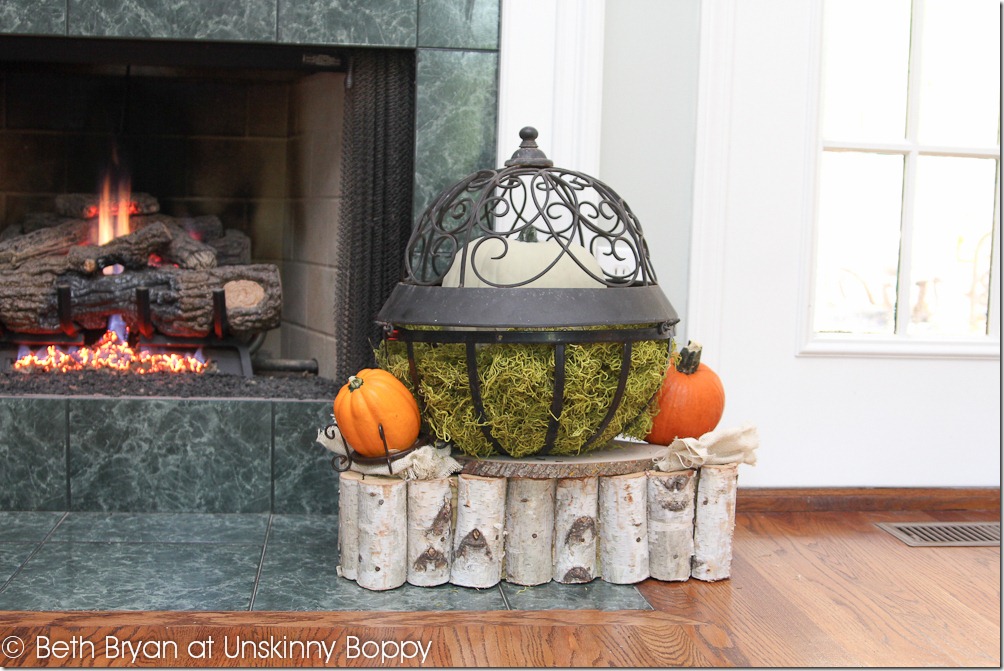 It kinda reminds me of Cinderella's carriage, even if it is a little rusty.

On the other side of the hearth sits a bundle of pussy willow branches in a minnow bucket, another ASCP Funkin and a stuffed pumpkin I scored at The Country Living Fair last year.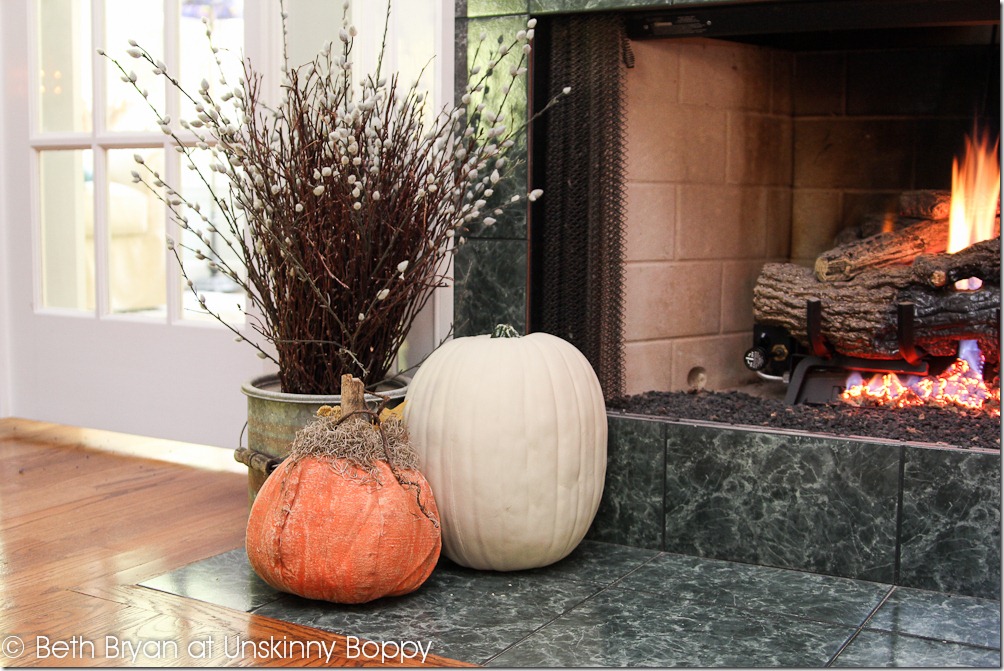 I can't wait to get back to the CL Fair this year! I'm meeting up with  a bunch of bloggers from Hometalk!  It's going to be a blast!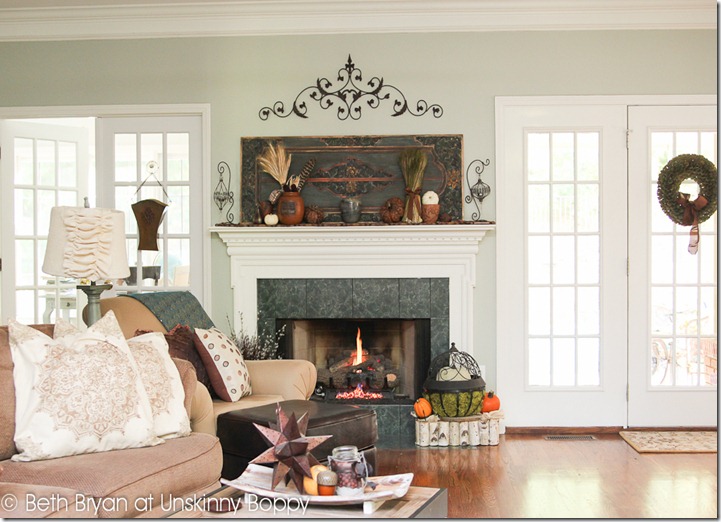 Now I've gotta get to work on my front porch and try to show up fashionably late to Rhoda's party.  At least it's good incentive to clean off all the cobwebs and cut back the hedges.
Welcome to Autumn, y'all!