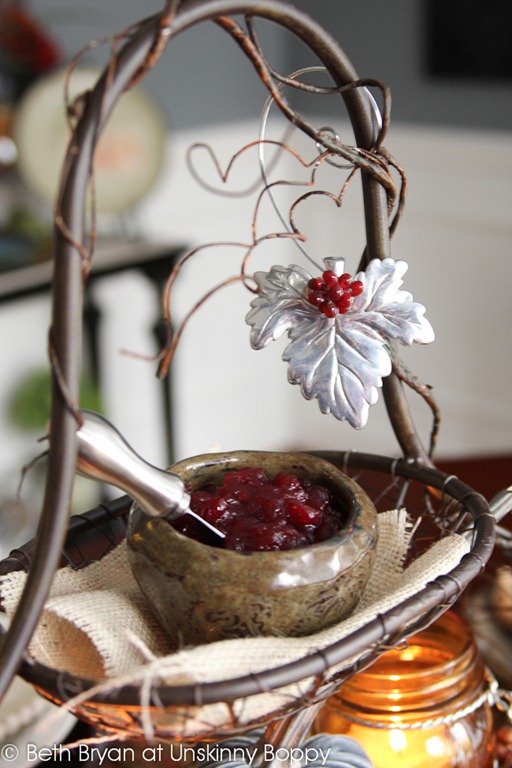 Can you guys BELIEVE that Thanksgiving is one week away?
I can't.  I still think it's September most days.  I'm not ready yet, but I'm getting there.  This year I'm very excited about Thanksgiving because I'm hosting it at my house for the first time ever.
Gulp.
That's kind of a big deal, y'all.
My whole life I've gone to other people's houses for Thanksgiving.  Every year when I was growing up we went to my Granny's house with all my fifty-leven aunts, uncles and cousins piled all over the place- including the beds and the floor– eating our dinner.  My granny's house was tiny, and she only had one table that was always covered in food.  Desserts got stacked on the giant deep freezer that sat at the end of her kitchen.  Drinks went on the washer and dryer that were right beside the deep freeze.  Zero thought went into elaborate tablescapes or placecards or polishing any silver.  My granny didn't even own silver.  My family was happy with a red Dixie cup with our name written in Magic Marker on the side, a styrofoam plate and a spork… shoveling it in while watching the Iron Bowl with the tv volume turned up loud over the din of all us grandkids running around screaming.   After lunch the uncles fell asleep while we all wandered outside to play football in the field by her house.  Later that afternoon everyone scoured The Birmingham News sales ads for Black Friday deals and then played cards until late into the night.  Those were the days!
After my Granny passed away our Thanksgivings were a little rocky for a while.  We were kind of in a state of limbo without that tradition that was so warm and familiar (and loud).  After spending a few years eating Thanksgiving meals in various restaurants (including The House of Blues in Las Vegas where we all nearly gagged on the oysters in the dressing) we brought it back home to my mom's house.  Then I got married, and my Thanksgiving lunches were always spent at my in-laws house with a huge spread of food and not very many people to eat it all.  Leftovers for months.
So this is the year.
This is the year when I am hosting Thanksgiving at my house for the very first time.  It kinda makes me want to cry to think about what all that means, but I don't want to get too sappy inside this post.  Instead, I'm going to focus on how I'm planning to decorate for Thanksgiving.  I have a little more room to spread out than my Granny did, so when all my family comes over to my house I will try to have a seat for everyone to sit at a real table instead of the floor or the bed.  Even if it's a folding table that is better than eating on the floor, right?  I'm still not one to worry about placecards or polishing the silver, but somehow I didn't escape an elaborate tablescape gene.  That must come from my dad's side of the family.  So when I was contacted by Kirkland's a few weeks back and asked to create a Thanksgiving tablescape I was all in! Perfect timing, y'all!
They offered to send me a gift card to do some shopping for my table, along with a nice gift for one of my readers!
I went to Kirkland's and did a little bit of window shopping to get some ideas for what I wanted to do.  I found this double bowl basket that totally reminded me of a turkey in a crazy abstract way. Can you see it? Please tell me I'm not crazy.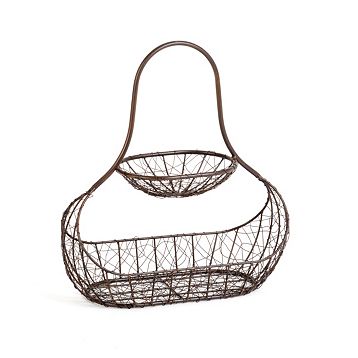 Then I saw this pretty glass beverage dispenser on a stand that was only $29.99, and I could immediately envision where it would sit on my sidebar.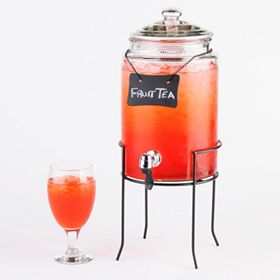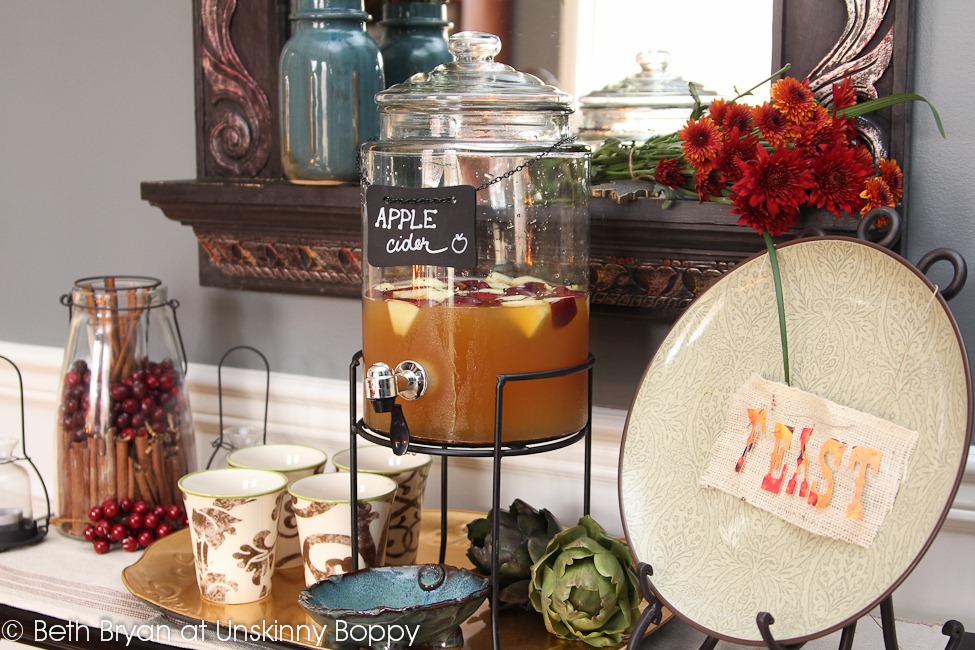 I also found this candle holder/vase that reminded me of a vintage milk jug that I knew I could work with to create something totally awesome.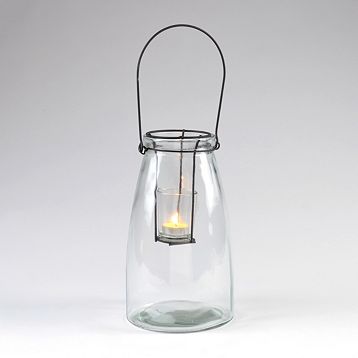 I headed to Kirkland's armed with my gift card and their Spin to Win iphone app and went shopping!
You're going to have to come back tomorrow to see how I put it all together on my table, along with a GREAT giveaway for one of you guys to take home.   See you then, ok?
I think it will make my Granny proud.  And she would have LOVED that Spin to Win app!
_____________________________________________________________________________________________________________
I received compensation for my Plate Your Style blog post. Kirkland's partnered with several bloggers like me to raise brand awareness in the month of November. All purchases and content are on my own accord and reflect my personal opinion and style. Kirkland's blogger outreach policies abide by the WOMMA Ethics Code, FTC guidelines and social media engagement recommendations. For official Kirkland's giveaway rules, click here.