After lots of internet searching and travel planning, we decided to once again visit the Opryland Hotel for another New Years Eve with Shrek and the Dreamworks crew. You just cannot beat it for entertainment for kids in the 4-6 year old age group. It has so much to do and the place is just so huge that you don't have to leave for anything. I love a good no-driving vacation.
We bought the package deal again this year so that included tickets to ICE, breakfast with Shrek, character meet-n-greets and up front seats to the Shrektacular show. Shrek the Halls was the theme of ICE this year, so the ice carvings were completely different than last year. It told the story of the movie, complete with a giant Christmas for Village Idiots book.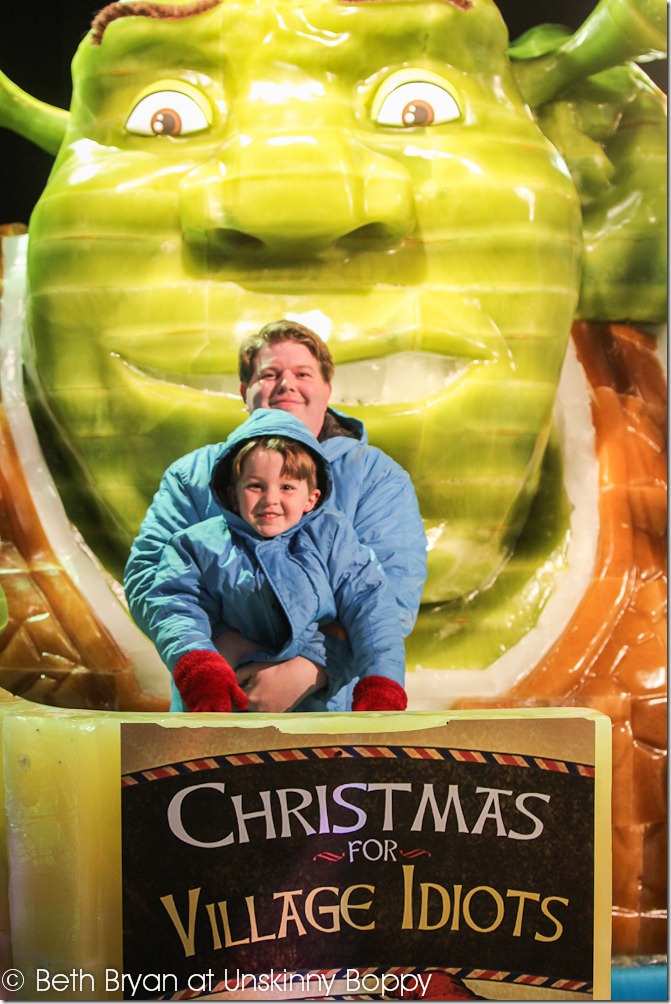 Garrett loved seeing all the ice sculptures shaped like his favorite characters.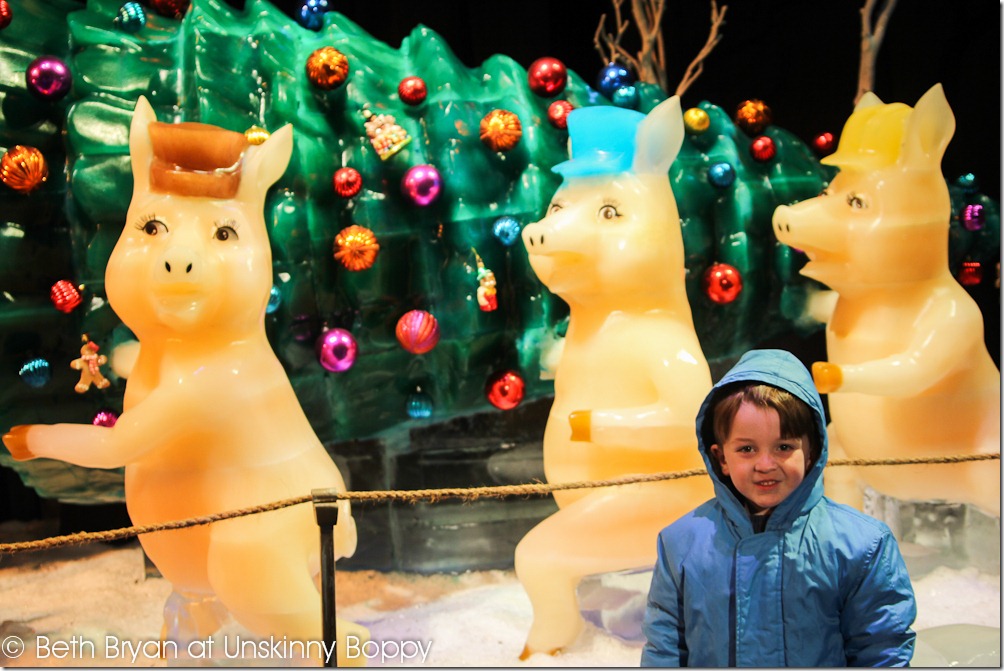 Since I'm such a responsible mother I forgot to bring a pair of gloves for Garrett so I loaned him mine instead. It was a chilly 9 degrees inside this place, so my fingers felt like Jack Frost's ding-dong by the time we were finished. You'd think I would have learned my lesson last year.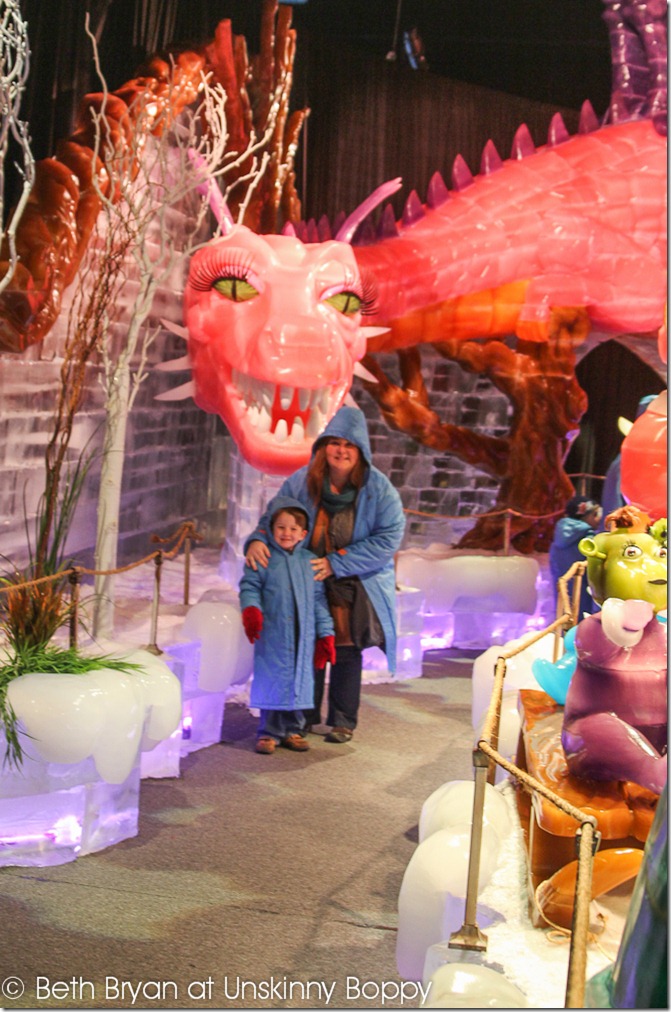 He had a real tough time with the ice slide this year. I tried to explain that he would go faster if he slid down on the bottom of his coat instead of his jeans, but that didn't register much when he was about to have a meltdown in the middle of the ice swamp.
Sometimes it's frustrating being four.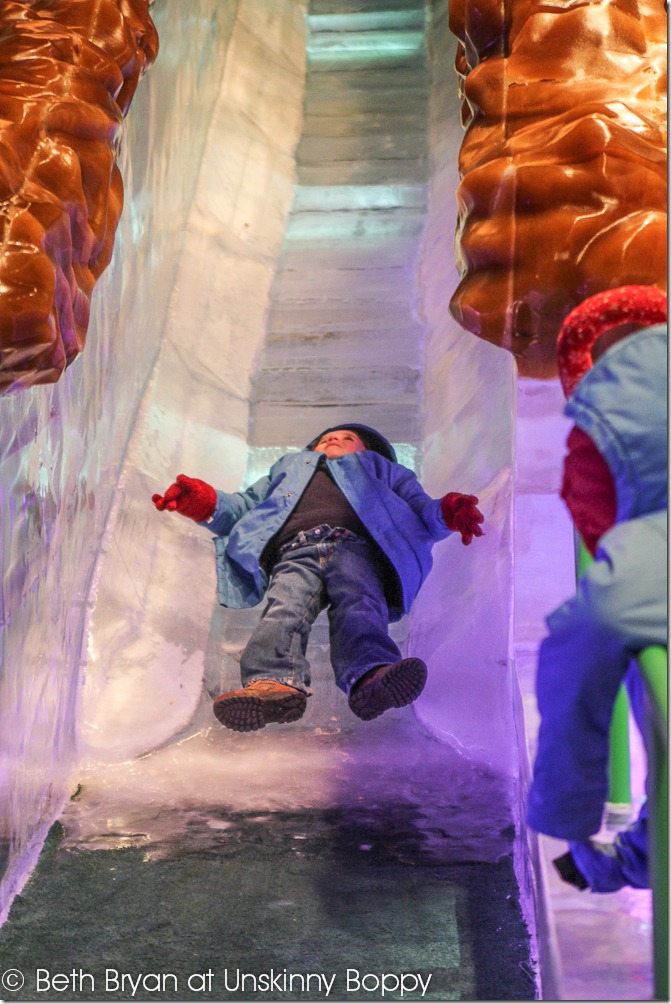 After the Icecapades ended we defrosted while we made a gingerbread house and got a picture with Gingy. No photos of the gingerbread house, since I was hard at work playing cookie architect.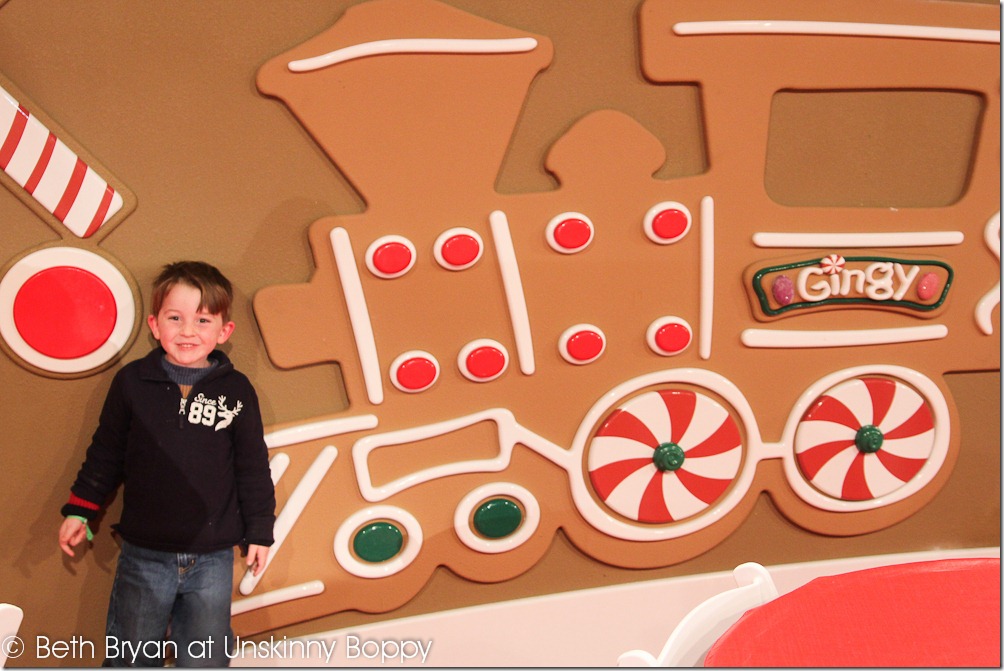 The meet and greet with the characters is always one of G's favorite parts of this trip. This year instead of King Julian they had Alex the Lion, which rocked Garrett's world.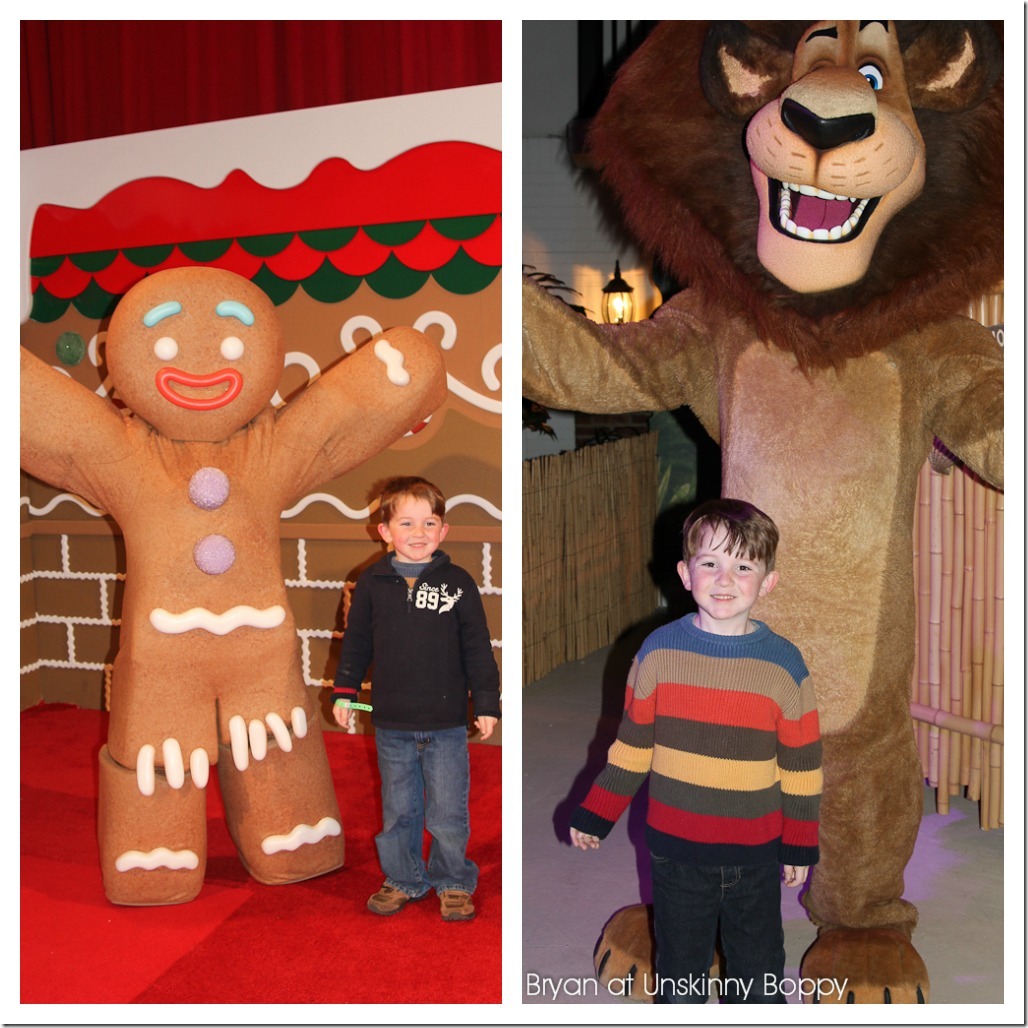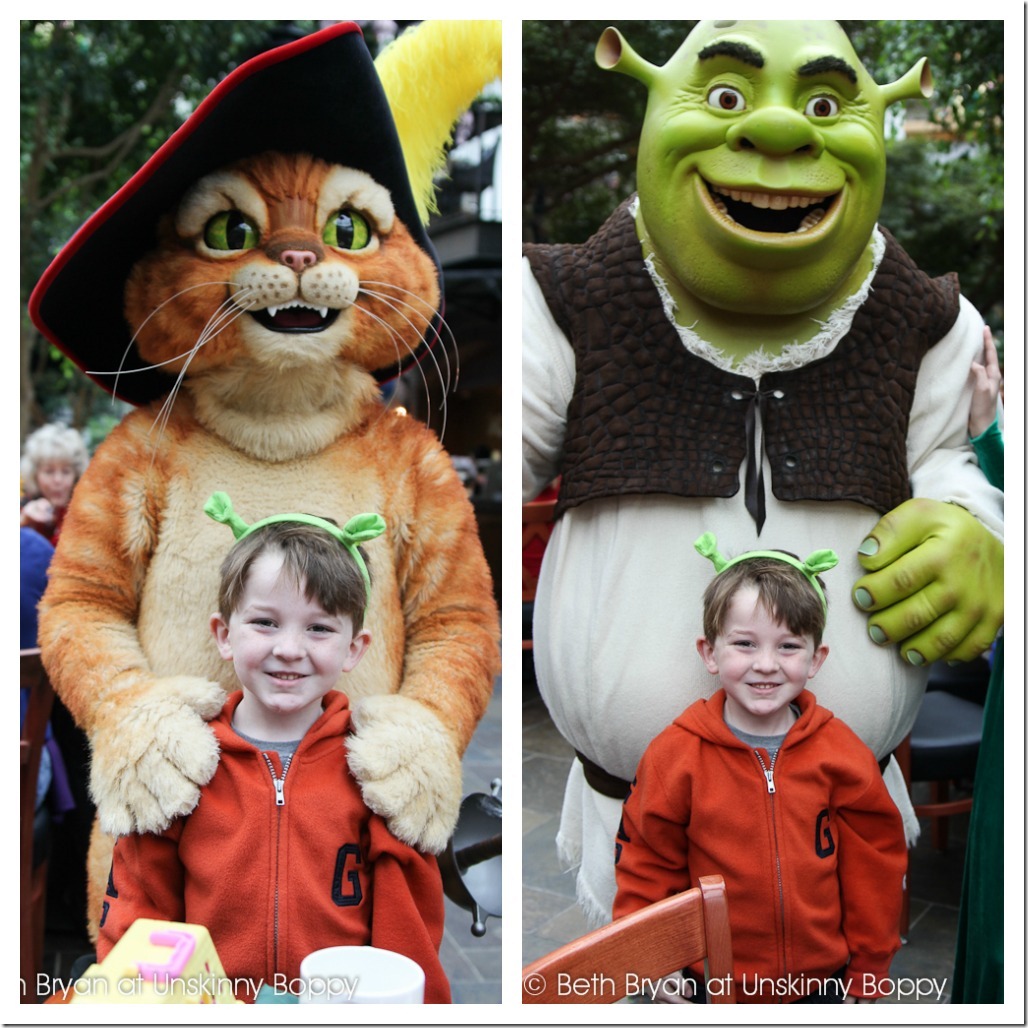 Another highlight of this trip is the Shrek Feast breakfast where Puss and Boots and Shrek and Fiona come around to your table while you devour Shrek shaped waffles and marshmallows covered in green goo from the slime fountain. Doesn't get grosser than that.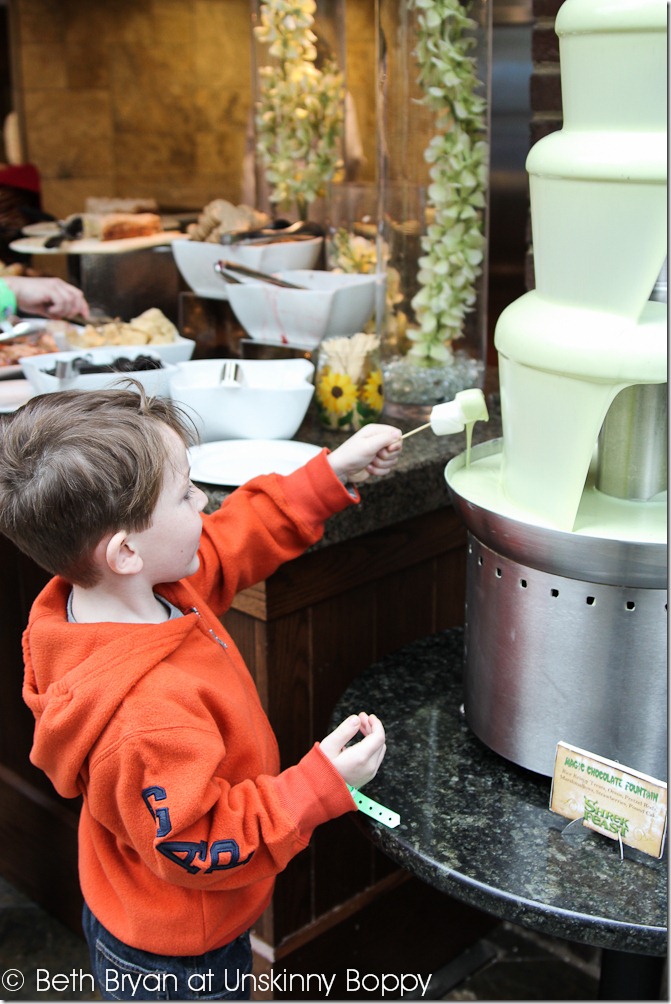 Lieutenant Gingy's gonna need some new legs. Sorry, Gingy.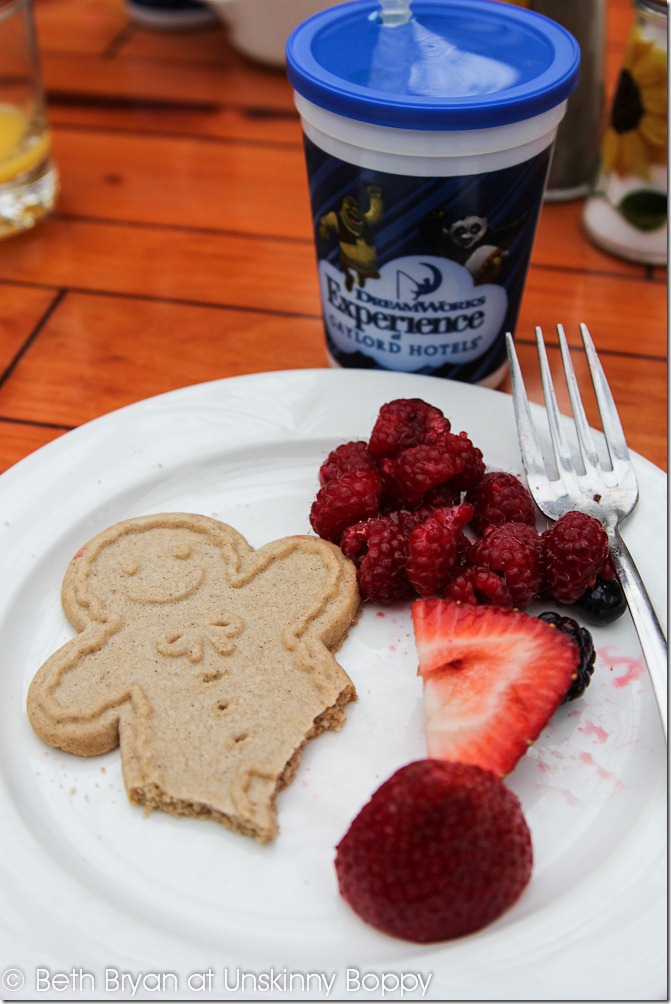 We had a balcony room on the 5th floor of the Cascades this year, which was SO nice. We sat out there and people watched while we ate breakfast on the last day of the trip.
We were sneaky this year and told G that we were going on a photo-taking scavenger hunt, and he had to get his picture made in a bunch of different spots around the hotel before he could win his prize. Total lies, but I did get some awesome pictures of him this year!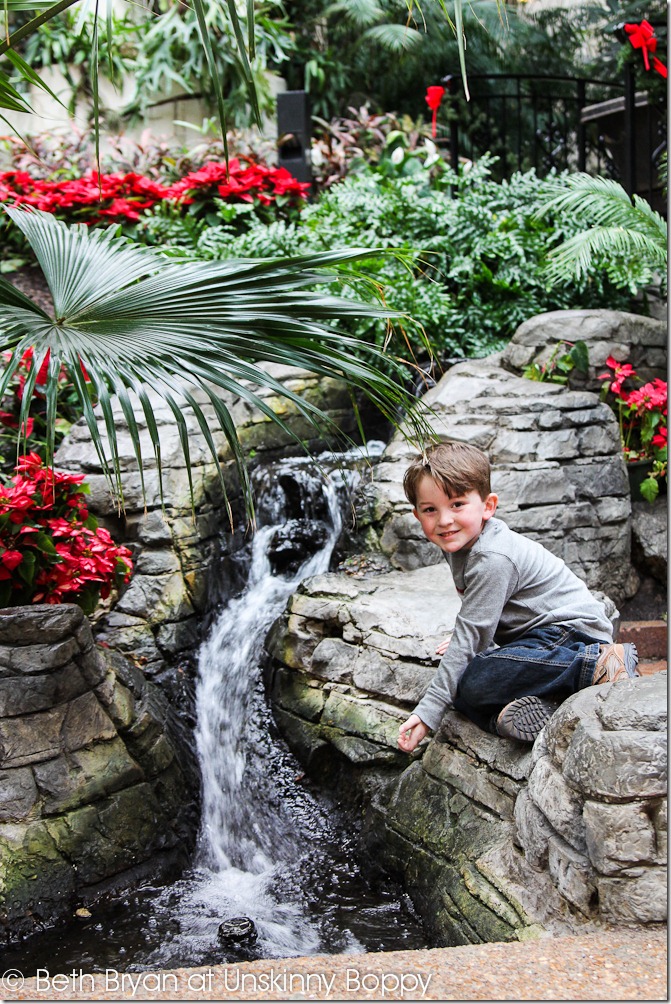 I think my favorite atrium at the Opryland is the Conservatory. Talk about a photo-op-a-minute. The lighting is just perfect, and the backdrop looks like a tropical paradise.
I told J that I want to put a gigantor atrium on top of our piece of land so I could take pictures like this all the time.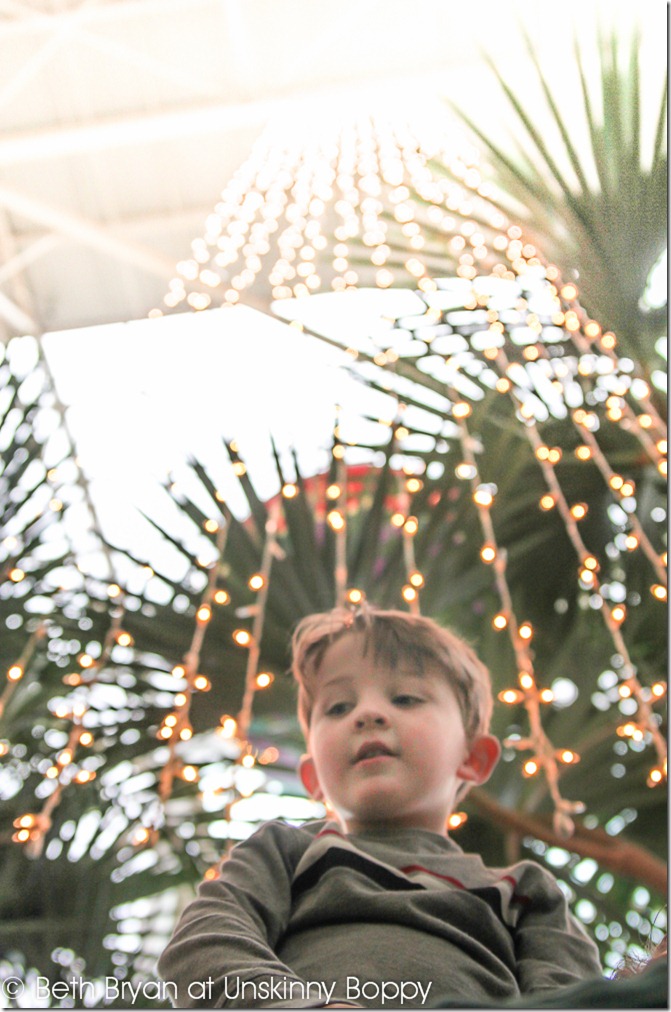 And of course, at night it looks like a a winter wonderland with all the million twinkly lights. I don't think I could afford the power bill for this kind of show.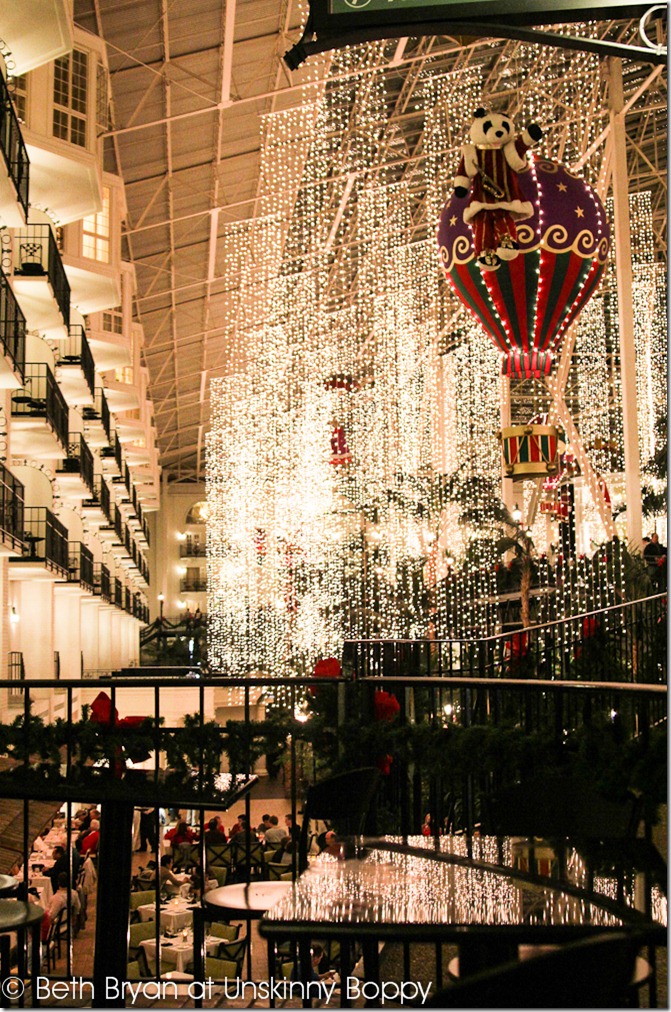 On New Years Eve Garrett and J took a boat ride while I sat on a bench and drank wine and made friends with an older couple who loved to people watch just as much as me. The commentary was hilarious. The glass of wine cost as much as a boat ride ticket. I considered it a fair trade.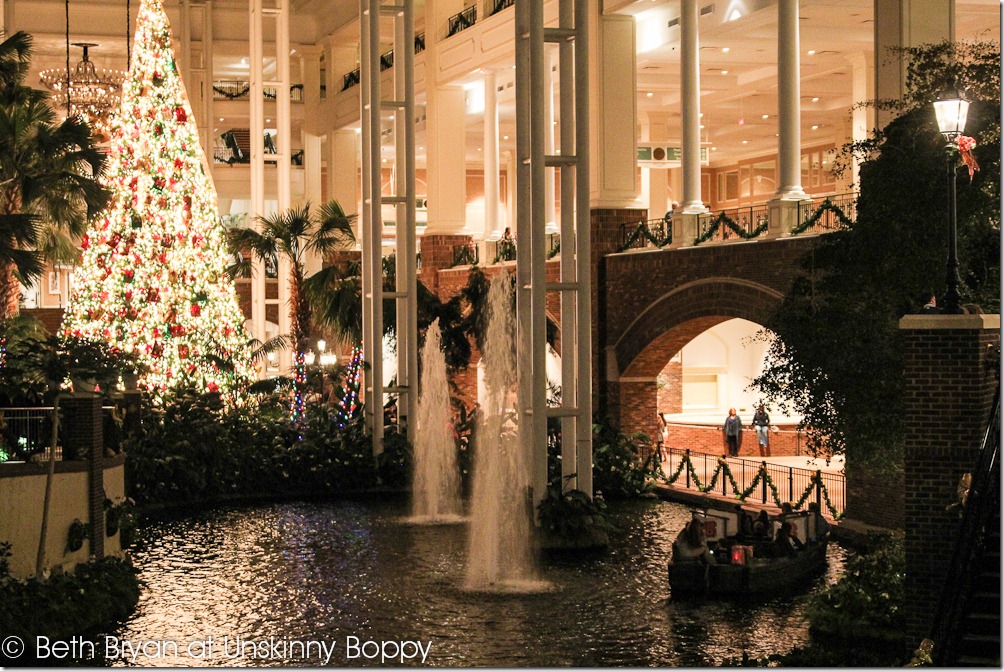 I didn't happen to catch any surprise engagement photos like I did last year, but Garrett was MUCH better behaved this trip than the last. No whining, no back-talking, no exasperation and threatening and spankings. It was great to have a happy boy on New Years Eve. He remembered getting in trouble last year, and every time we passed by a spot where he got in big trouble he would remind us that he was being better this year. Since he was being so good that night we let him stay up way past his bedtime and have some fun. He danced in the street on Delta Island for hours. Garrett had a blast, as evidenced by the back of his sweaty little head. He was a dancing machine. I even saw him break-dancing at one point. He learned how to Gangnam style.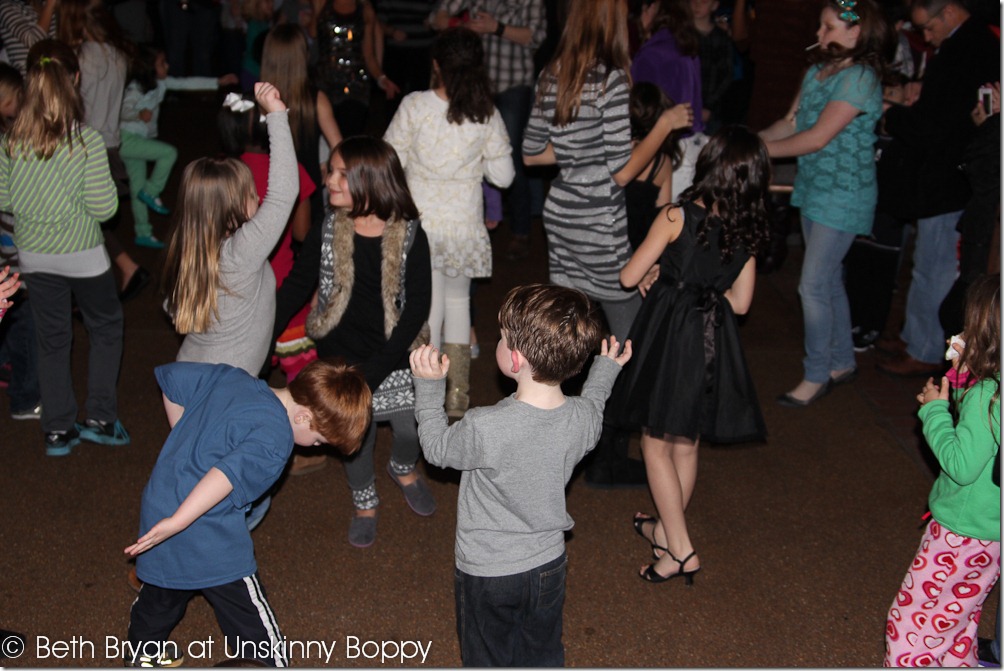 After a few hours of letting him party like a rock star we finally made our way away from the crowd and stumbled upon this cowboy doing rope tricks. He had some mad roping skills, and Garrett loved it.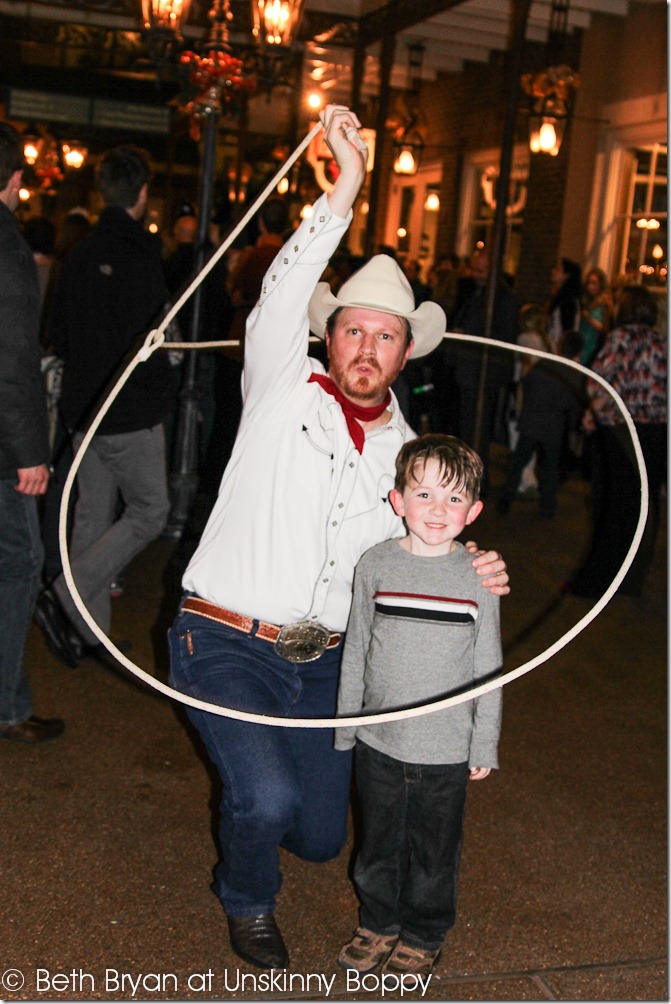 We tried to coax him into staying up until the ball dropped in NYC, but at 10:55 pm CST he passed out cold and wouldn't wake up for anything.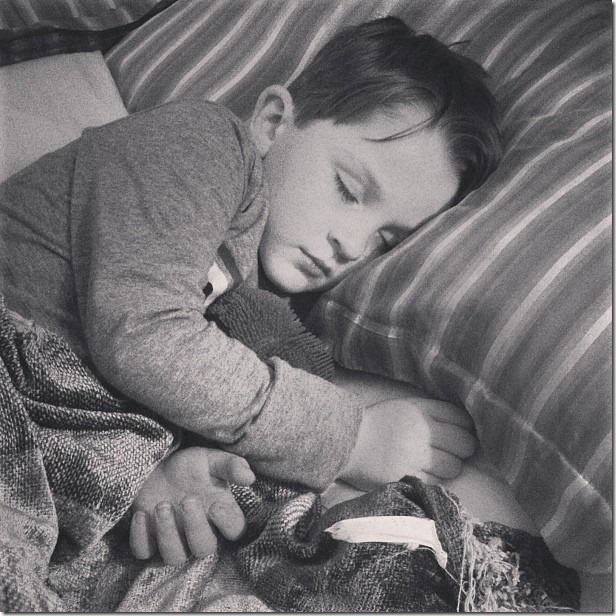 Oh well. He will have plenty of opportunities in his life to watch the ball drop.
He only gets one shot at being four years old and sleeping with his favorite blanket on his mama's side of the bed. Sweet baby.
I hope you all are having an amazing 2013!