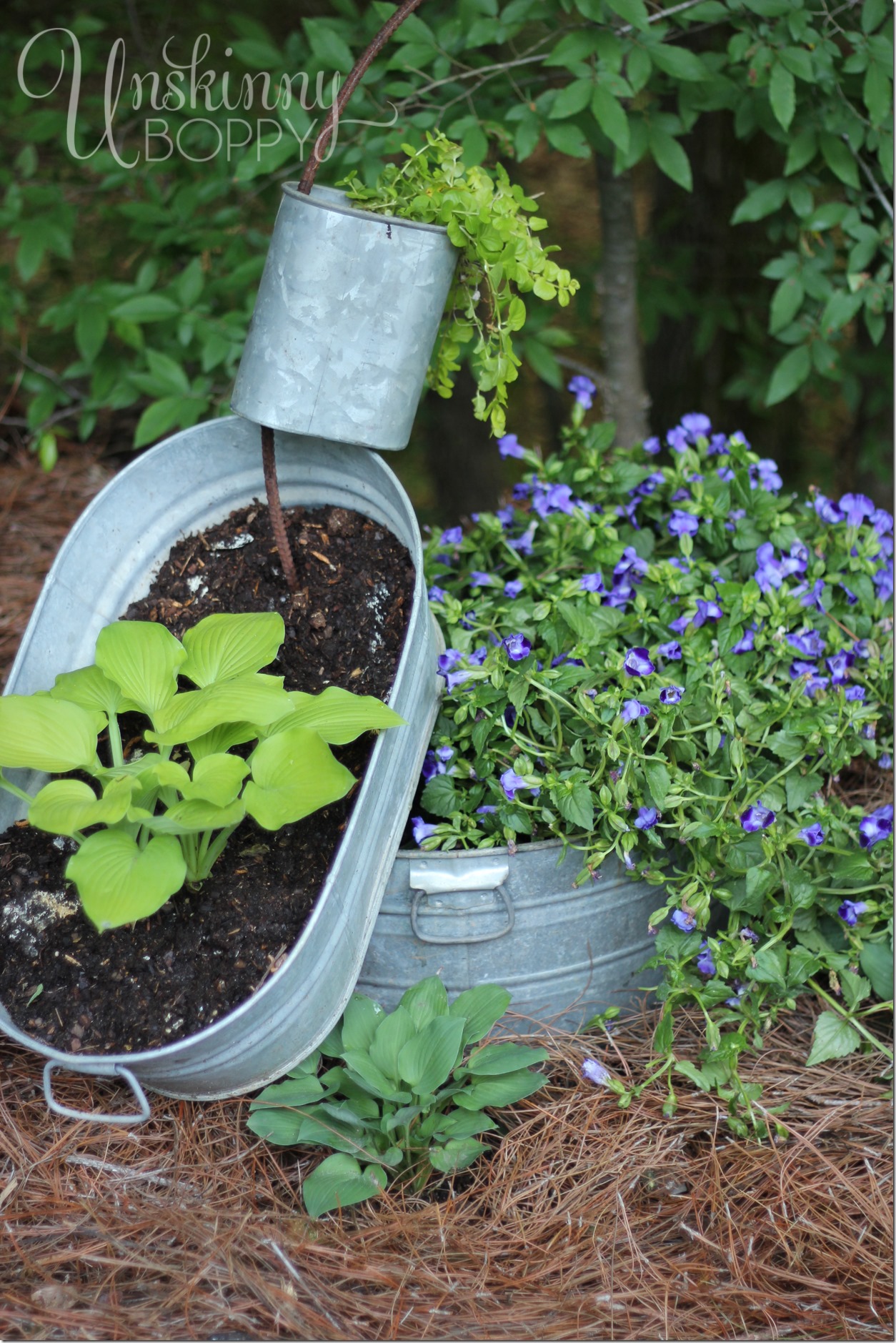 There are few things in this world I enjoy more than gardening and breathing new life into things that most people would consider old junk bound for the landfill.  When I saw this gorgeous galvanized stacked planter that I saw on Pinterest from the header of The Pink Hammer Blog I KNEW I had to make one of my own.
We have two hundred+ pound labradors that are more like horses than dogs, so I already had a big galvanized tub that we used to use as a puppy hot tub when they were little, and I also had another oblong tub that we used as the dogs water bowl for years.  I found the smaller oblong galvanized bucket at a thrift shop for a dollar and I was in business.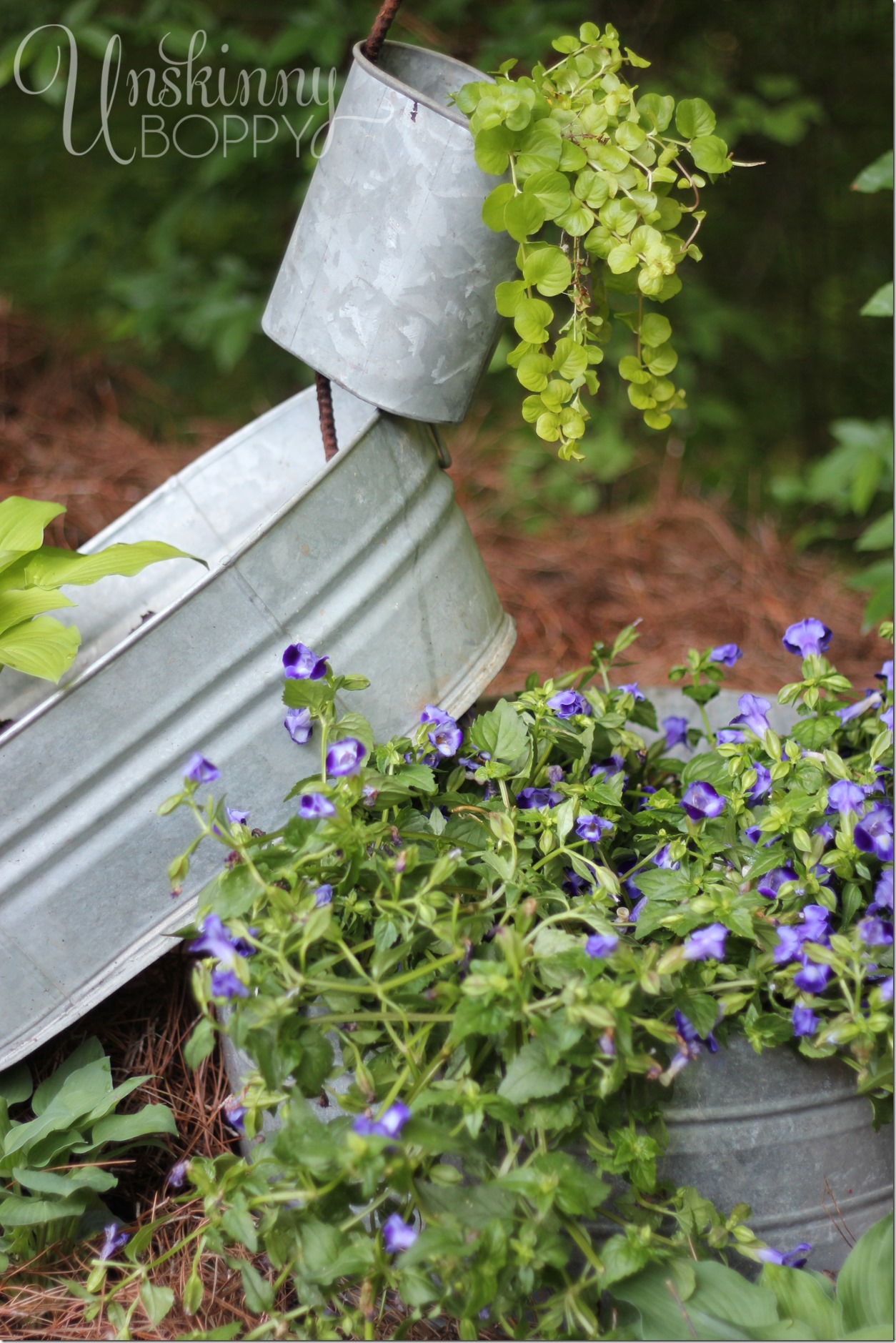 I drilled holes in all of the buckets using a big drill bit.  A few were for drainage but one was to hold it all together.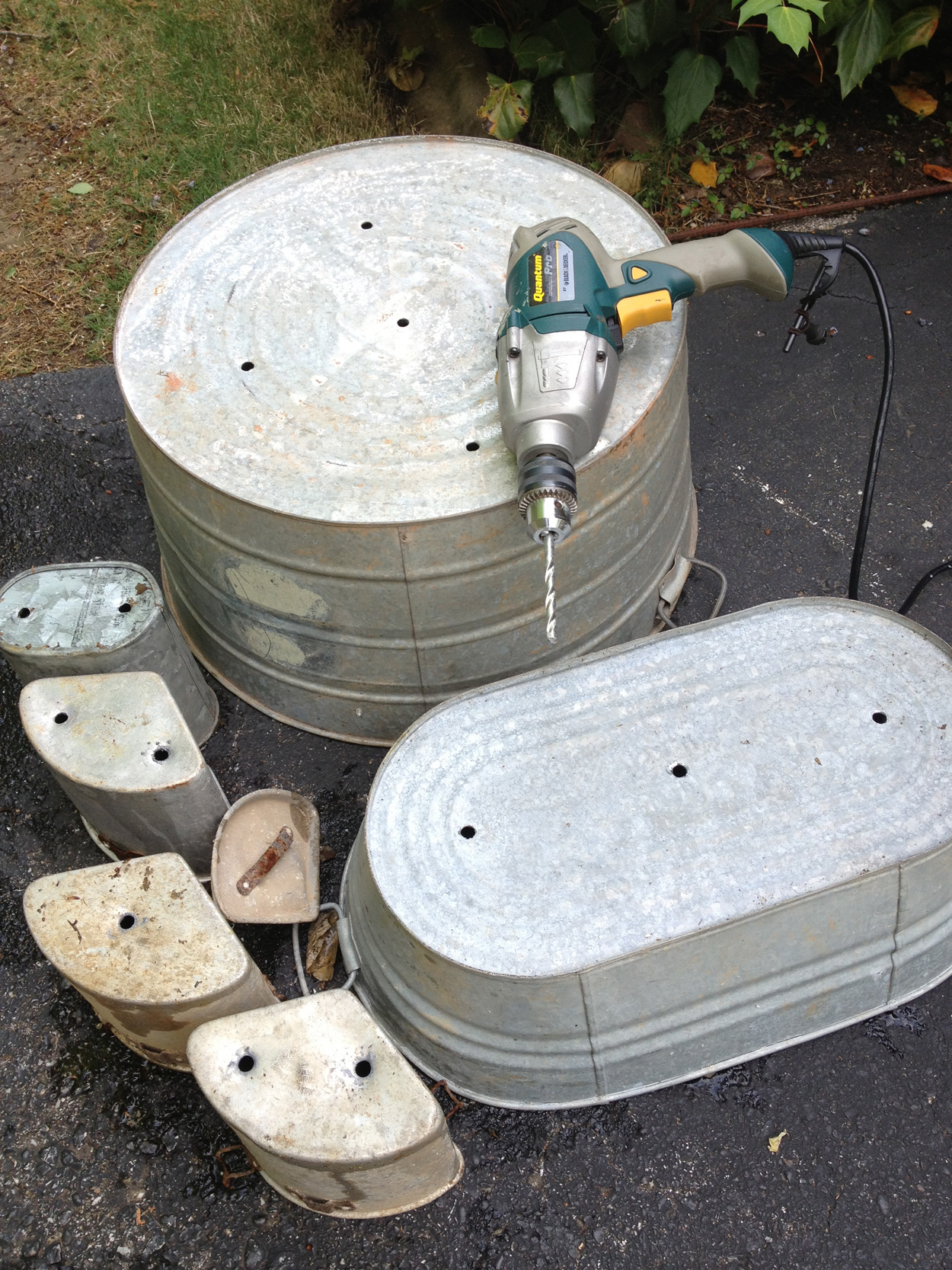 We had an old rusty piece of rebar lying around the basement left from the previous owner.  I used my super human strength to bend it a little, then stuck it through all of the buckets to hold them all in place.  The bottom of the rebar is stuck in the ground to anchor it together.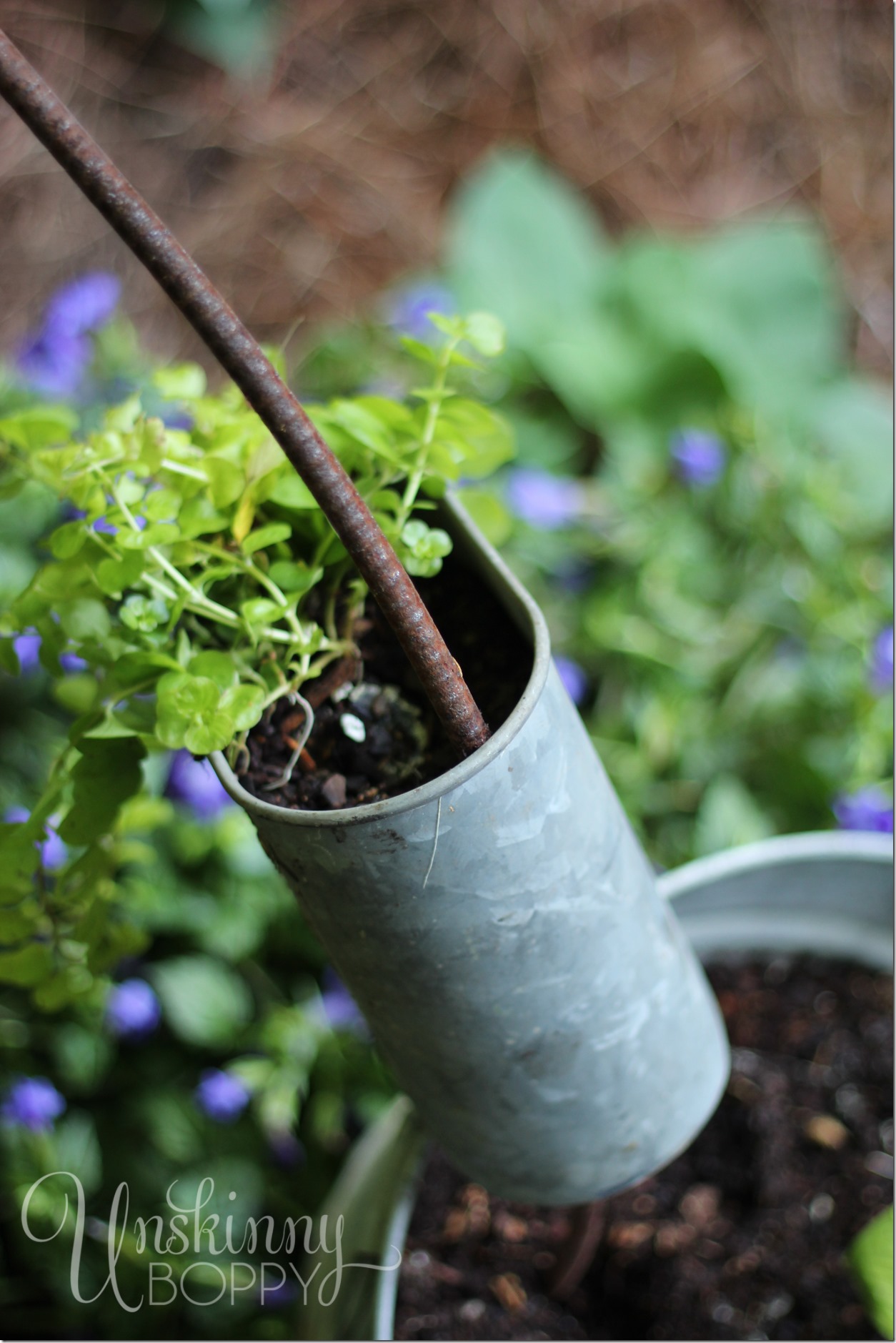 Then I filled them with garden soil and transplanted some hosta and creeping jenny from my other containers to plant around the base and inside.  I bought the purple moon torenia from Petals from the Past.  It looks great spilling over the bottom container.   All these plants do great in the shade, which is something I have an abundance of at my house.  Training my brain to love shade plants has been a long process, but the transformation is complete.  I love all of these plants!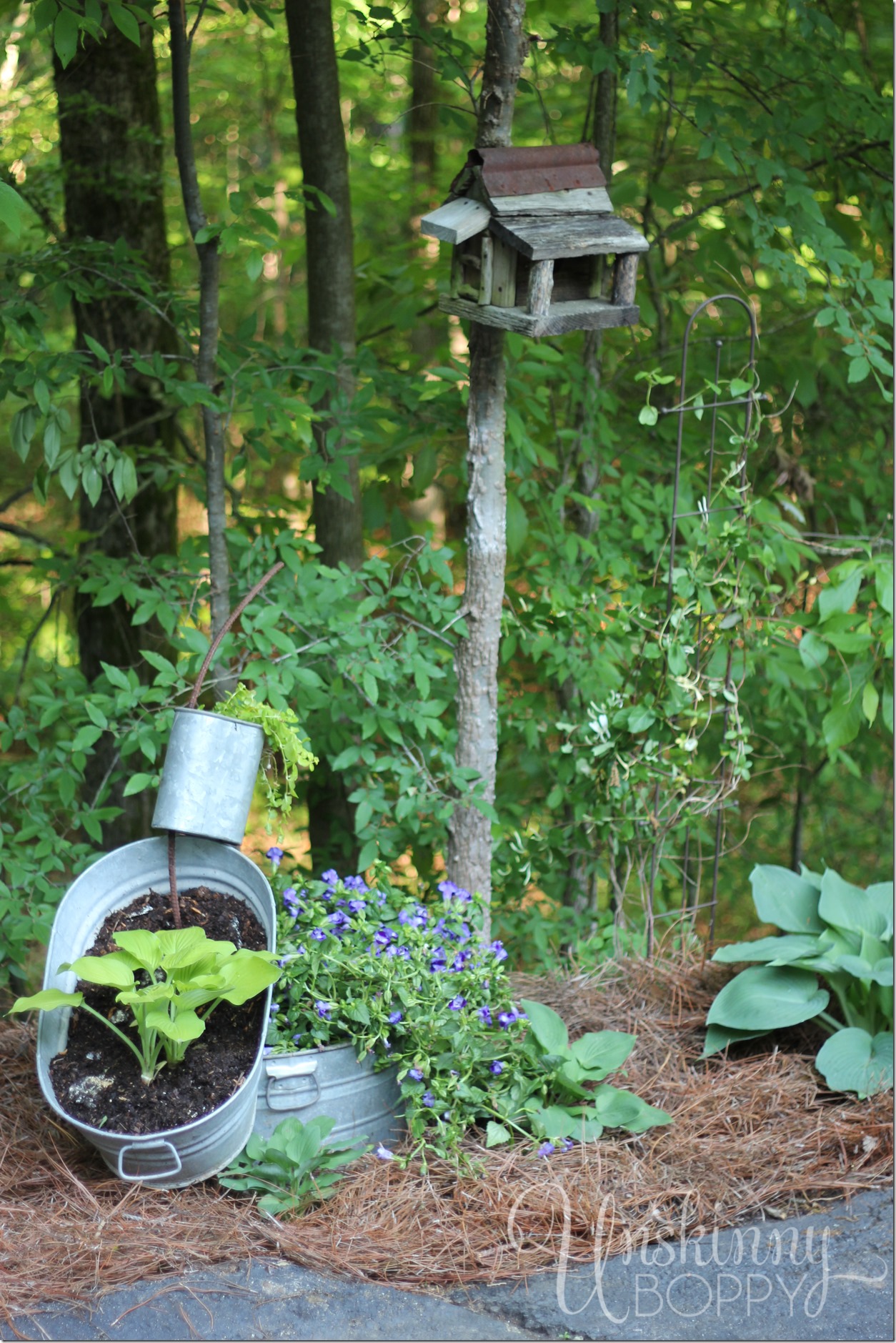 My hosta driveway border is looking better than ever thanks to a little bit of sweat and effort.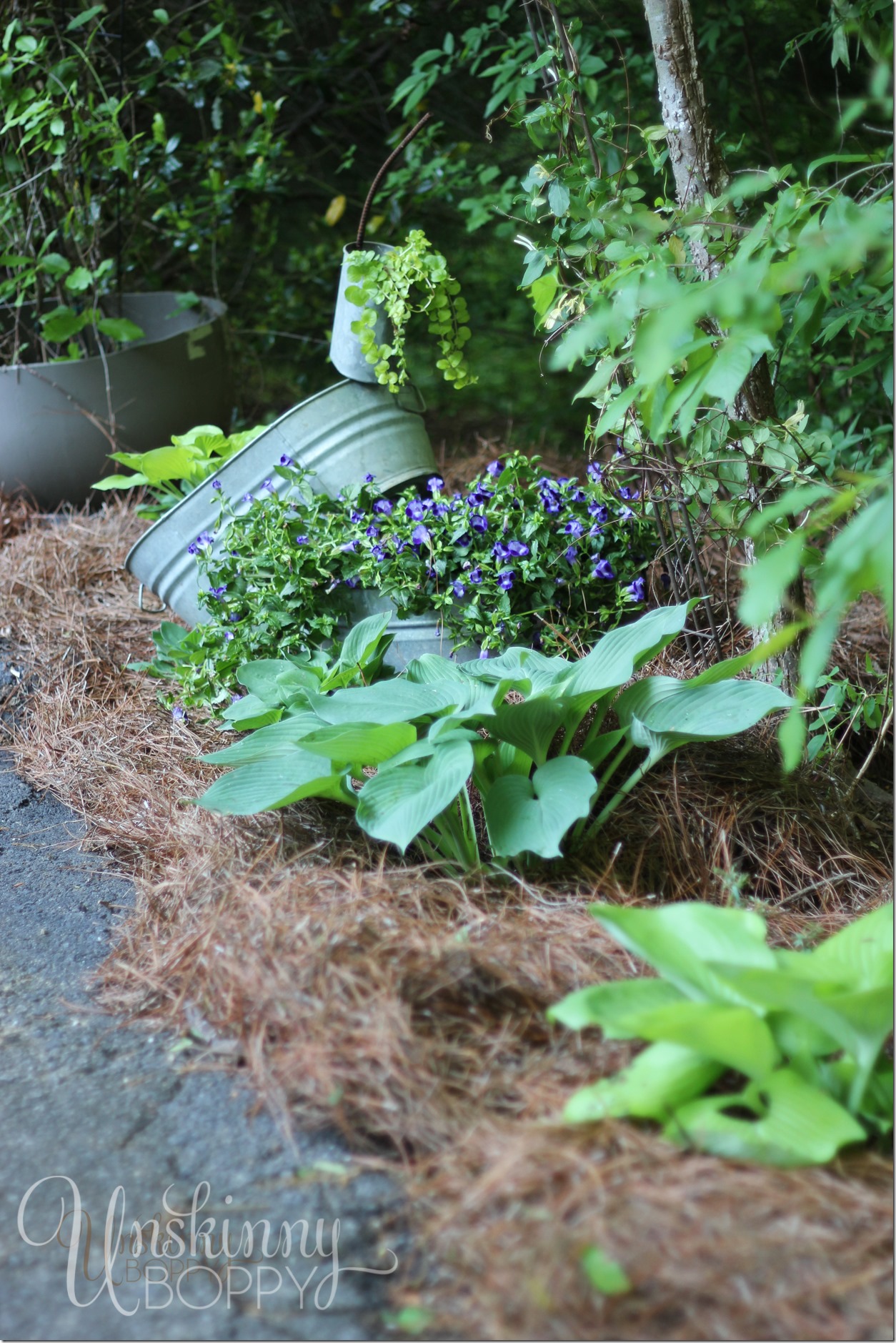 So far the deer have left the big hosta alone.  I'd like to think it's because my dogs are fierce watch dogs, but really I think I've just gotten lucky so far.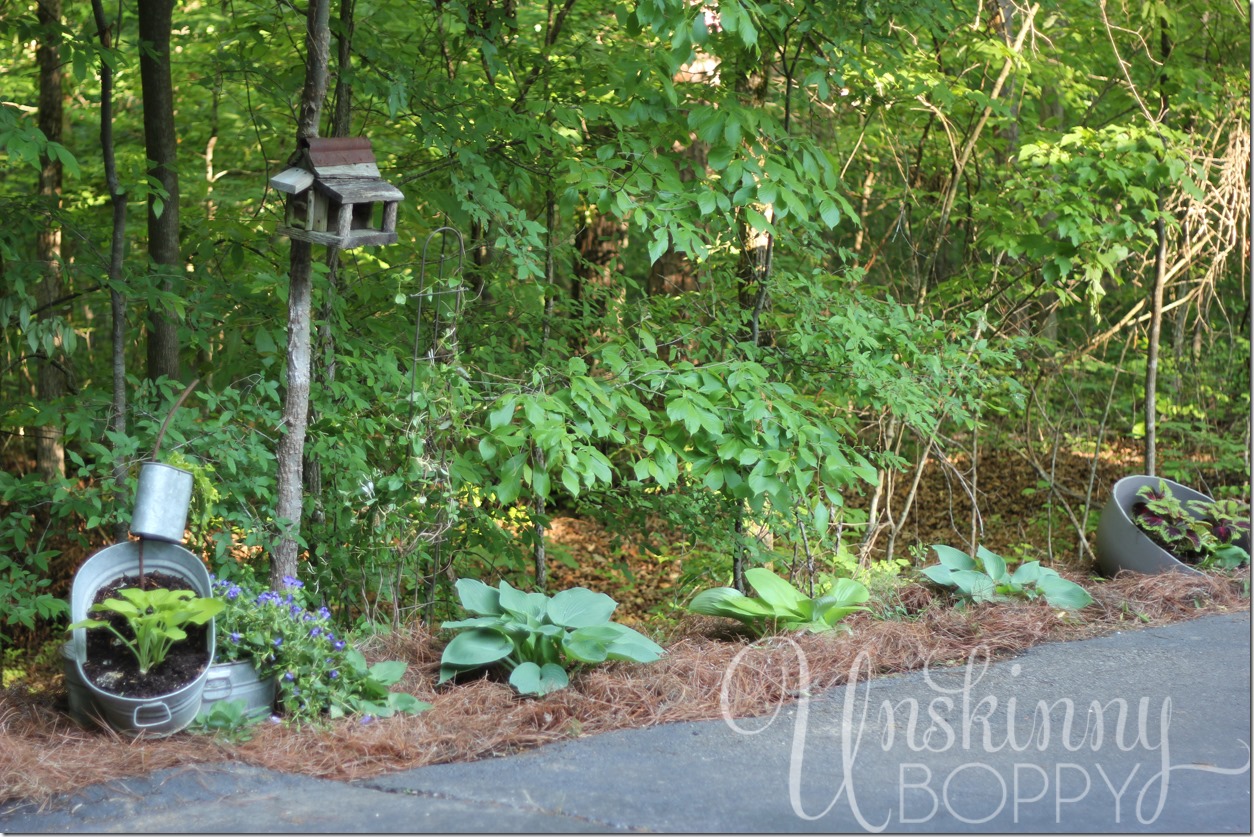 To be safe, I capped off the end of the border that is closest to the deep woods with a homemade planter of coleus which seems to be a little more deer resistant than the hosta/pasta salad bar. When the previous owners replaced the pool pump he got crafty and cut the pump in half to make two giant planters.  I got J to dig me a hole so this one is buried in the ground a little to take away some of the big grey ugliness of it.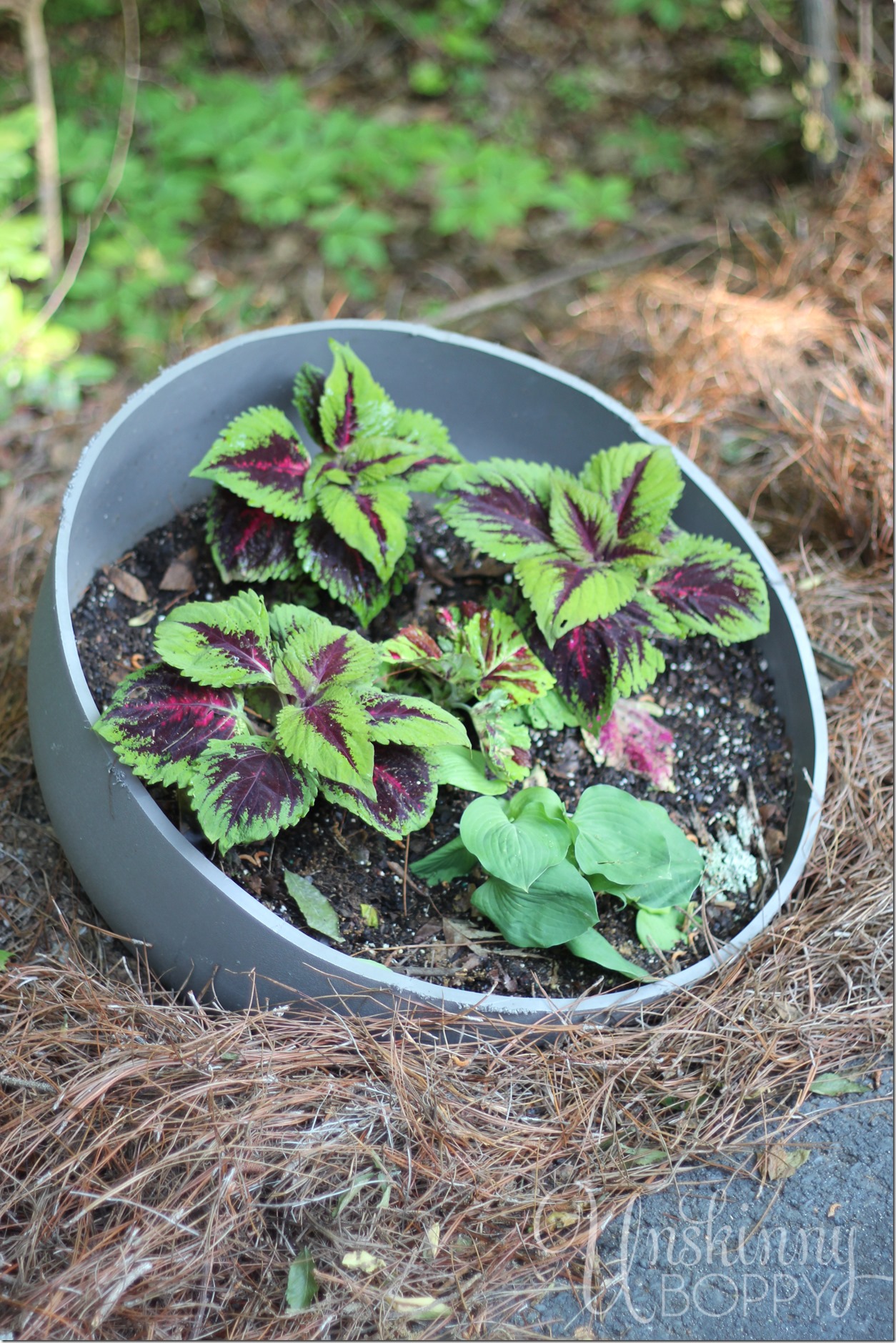 My mama brought me this rustic birdhouse from a trip to NC a few  years ago.   It has a great home in the woods now.  Maybe one day an Appalachian redneck bird family wearing overhauls and no shoes will fly down and lay claim to it.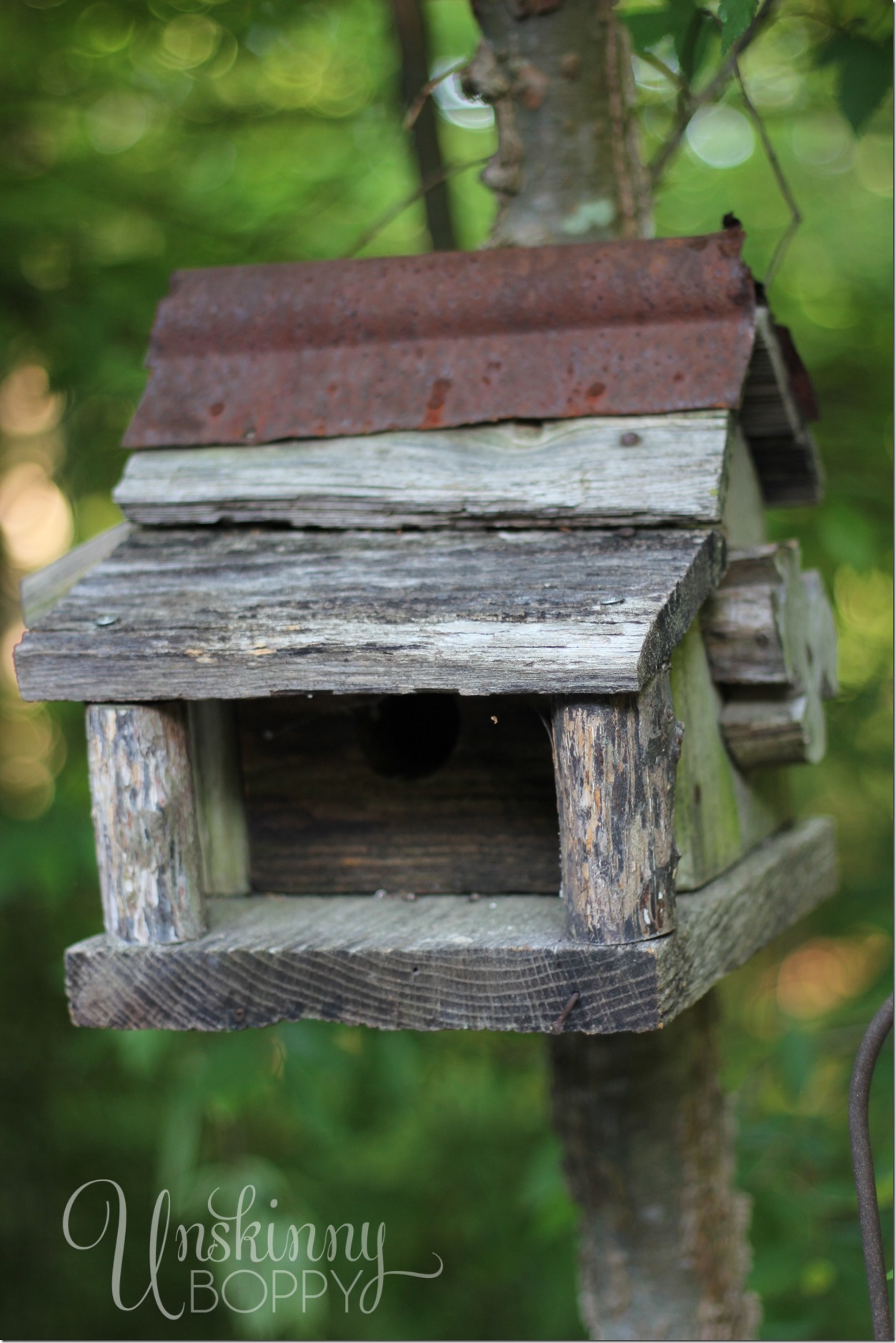 I am going to get some more spiller plants to go around the rebar in the middle planter but I haven't made it to the store yet to do that.  I wanted to get it on the blog today since Young House Love and Katie Bower are hosting the Pinterest Challenge.   I've been vowing to join in one of their Pinterest challenges for a long time, so here is my chance! Woot!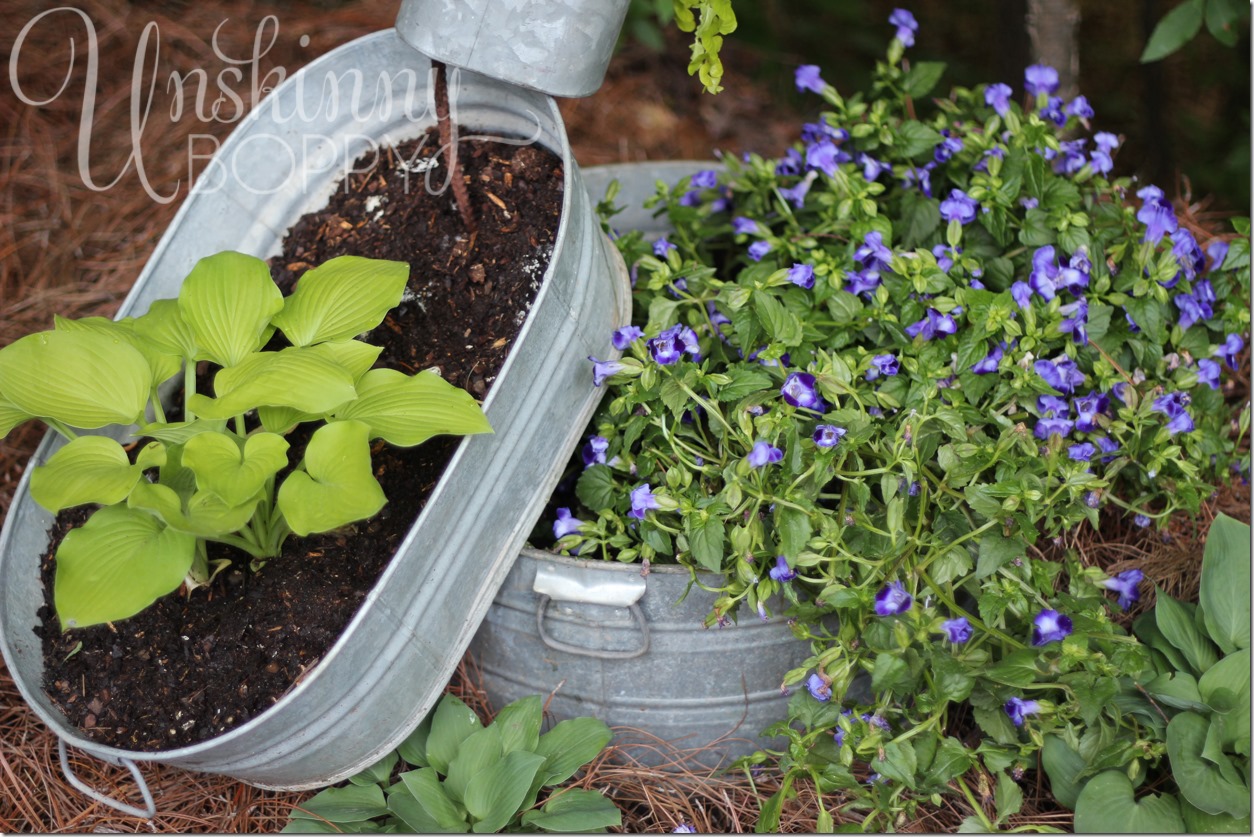 So, that's what I've been up to lately.  How about you?  How is your garden growing?