About a month ago I opened my mailbox and pulled out the very first magazine that has ever contained an article written and photographed entirely by me. It was kind of like a dream, seeing my name in print. The article was written in Yum Food and Fun for Kids Magazine, featuring my son's 4th Blast Off birthday party with a rocket ship theme. Garrett was SUPER excited to see his party in a magazine, along with all his friends from school.  Here is a camera phone photo of him seeing it for the first time.  I promise my pics in the magazine are better quality than this one right here: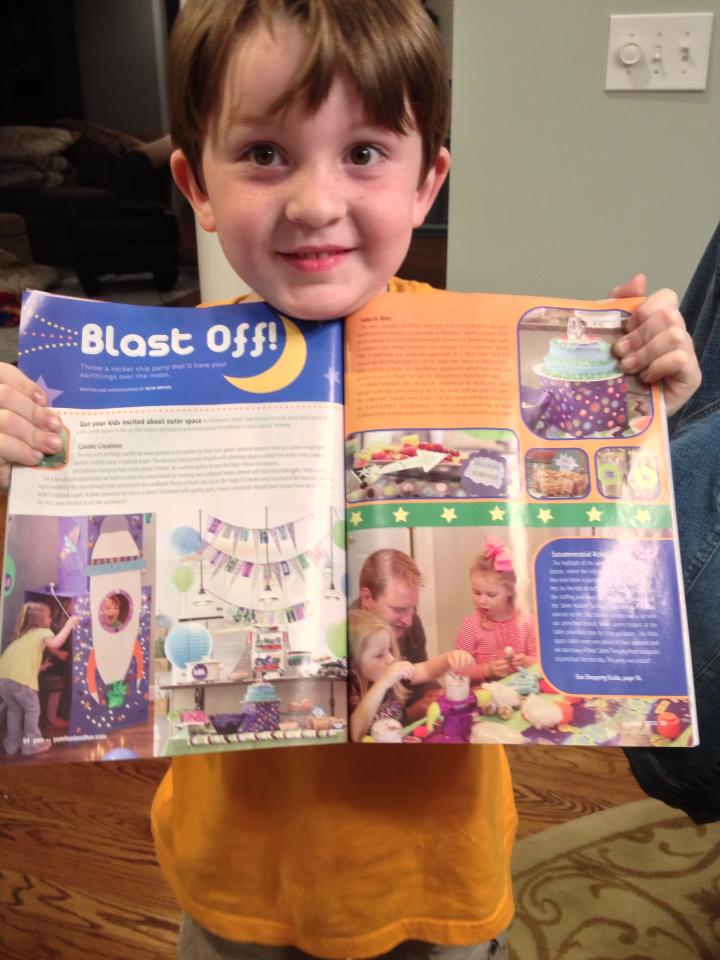 I sent 25 photos to the editors and eight of them made the cut. Oh, how I wish I would have spent a few extra minutes and tucked away or at least photoshopped out that white cord on the rocket ship photo booth. Oh well. Live and learn.  At least they were kind enough to crop out my wrinkly, un-ironed table cloth under the cake table!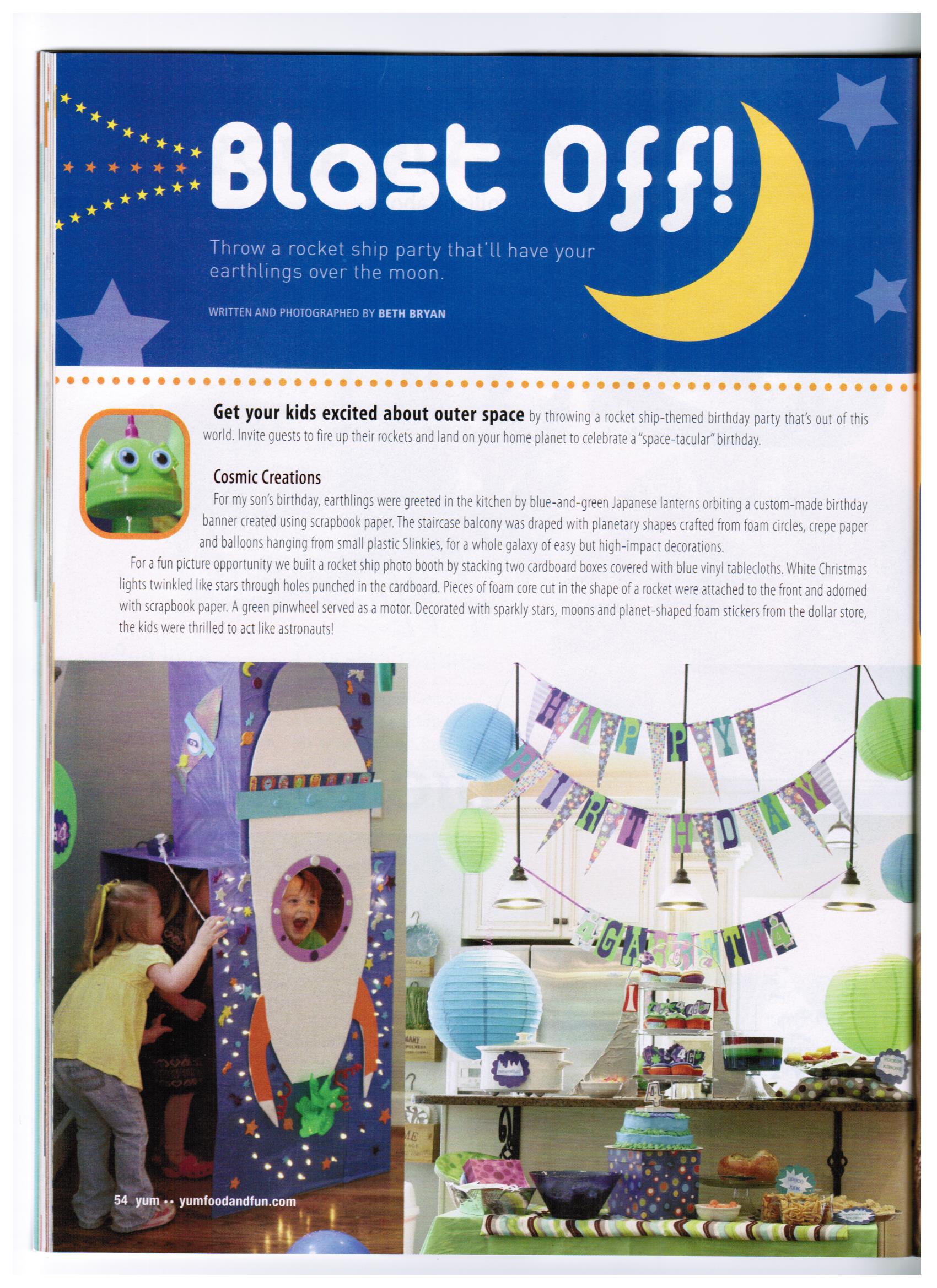 I loved the layout that they created for my article!  It looks SO good! I'm gonna be a tease and tell you to check out the magazine to see the rest of my article.  I promise it's awesome!
If you have little ones and love cooking, baking, or planning parties and other fun activities for them, this magazine is right up your alley.  Go like them on facebook or check out their website to see what I'm talking about!  It's SUCH a fun magazine that your gonna want a subscription, or you can find individual print version on newsstands nationally. I bought mine at my local Publix!
The issue where I'm featured has Jamie Deen's family on the cover. Aren't they cute?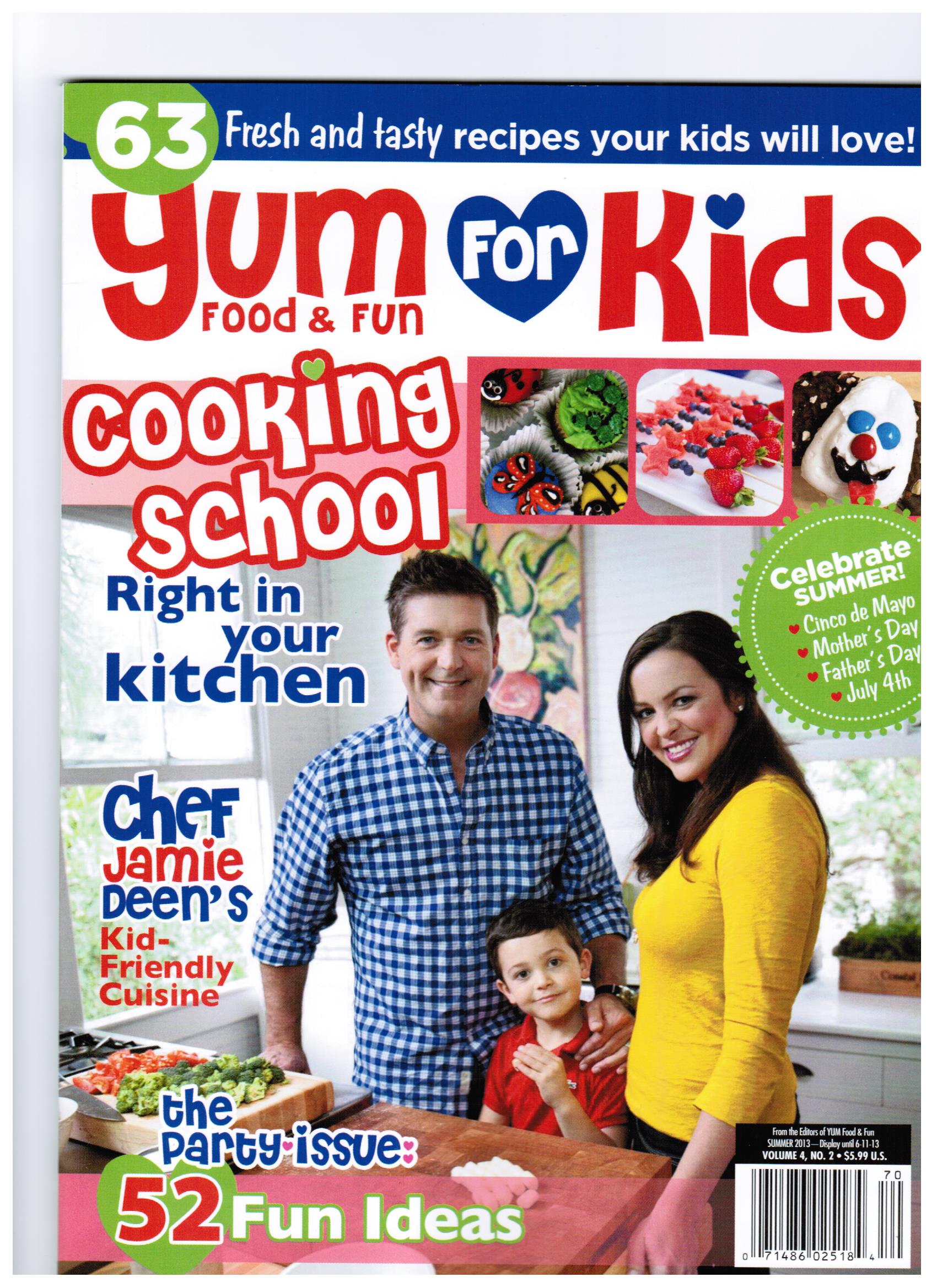 To see all of the magazines that have featured my work check out my In-Print page!  My little portfolio is slowly but surely building, which makes me super proud.  Thank you to EVERYONE who has featured my work in their publications.  It's such an honor to have my work featured in national magazines!