Pfaltzgraff provided me with the dishes featured in this post to provide a review of their product along with the giveaways for my readers.  All opinions are my own, and I have not been paid to publish positive comments.
---
When you've been happily married for nearly ten years with no hope of anyone ever throwing you another wedding shower, the prospect of getting new place settings of gorgeous dishes sounds pretty appealing.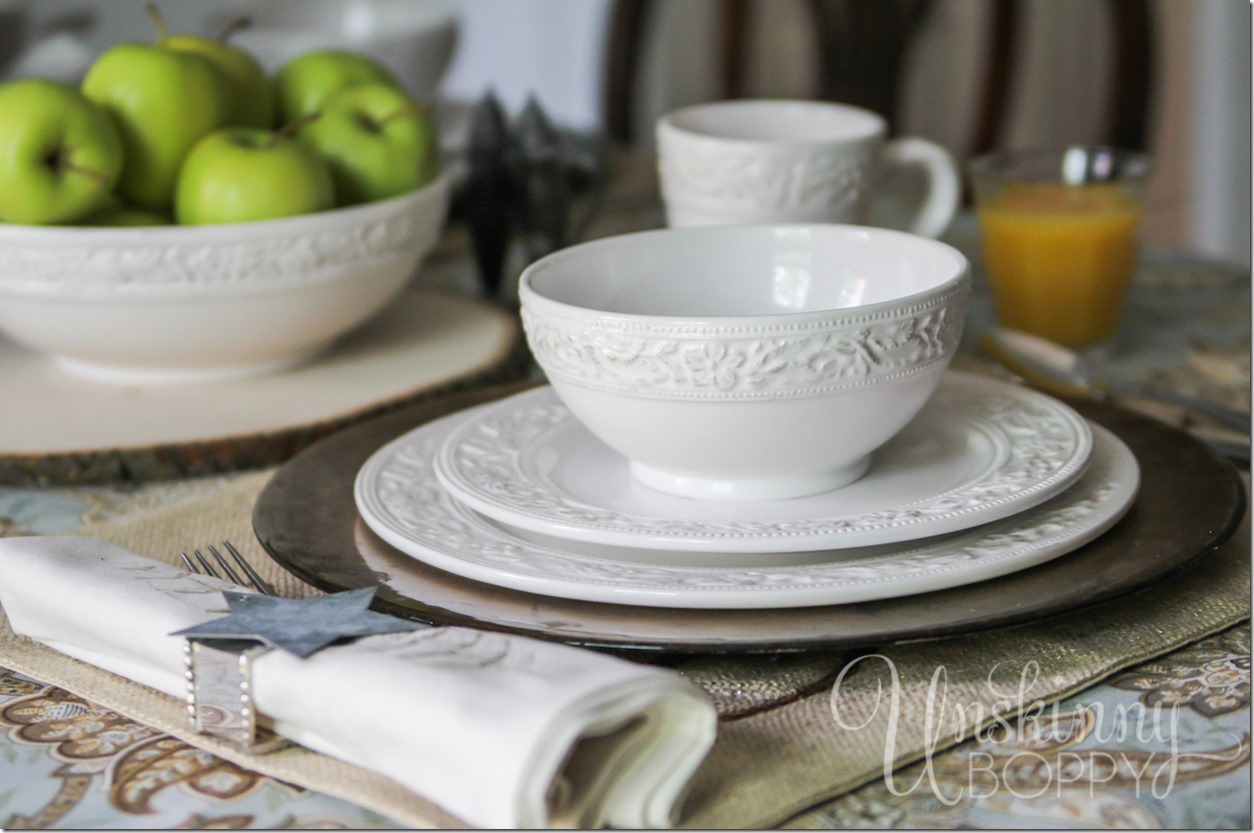 When Pfaltzgraff reached out to me asking if I would review a set of their Country Cupboard dishes I was ecstatic!  Of course I would love a shiny new place settings on my table.  What woman would say no to that?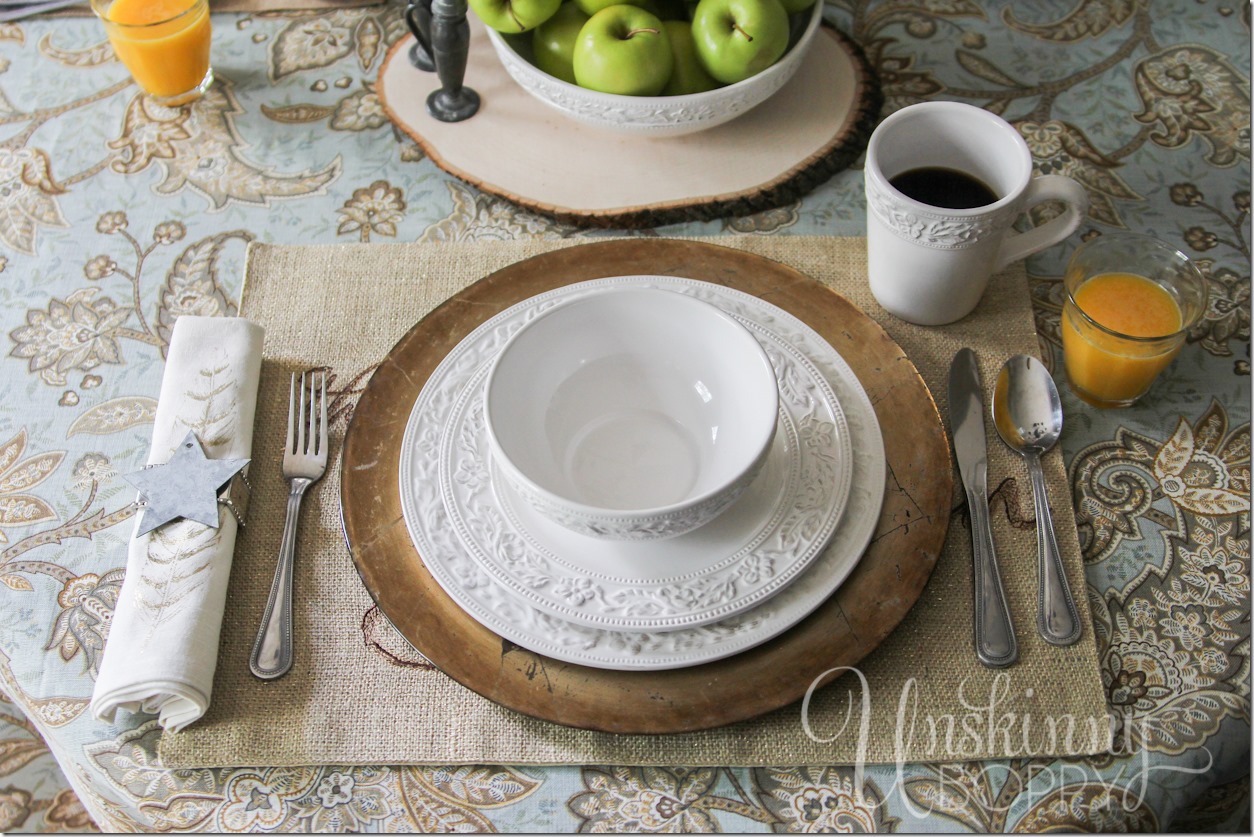 When I was a little girl we used to go to the outlet mall in Boaz, Alabama, where I remember the Pfaltzgraff outlet with rows of everything you'd need to complete your everyday dinnerware collection.  In 2008, Pfaltzgraff decided to close all of their outlet stores, but you can still find their beautiful dishes online and in-store at retailers such as Bed Bath and Beyond.  A set of pretty white dishes has been on my Wish List for quite a while now, but we all know that dishes are not one of those thing people buy for themselves very often. My current dishes are cream and celadon green colored, but white dishes are so much more versatile.  White goes with everything!  They can dress up a brunch table or make Thanksgiving dinner look elegant.  Just one glance at the Country Cupboard collection and I fell in love with the pattern.  Once I got them in hand, I was even happier.  The plates and bowls are heavy and feel sturdy in your hand.  They are microwave and dishwasher safe, although they do get hot to the touch inside the microwave.  The mugs are sturdy and extra large- they just barely fit underneath my mini-Keurig coffee maker, but thankfully there was just enough clearance!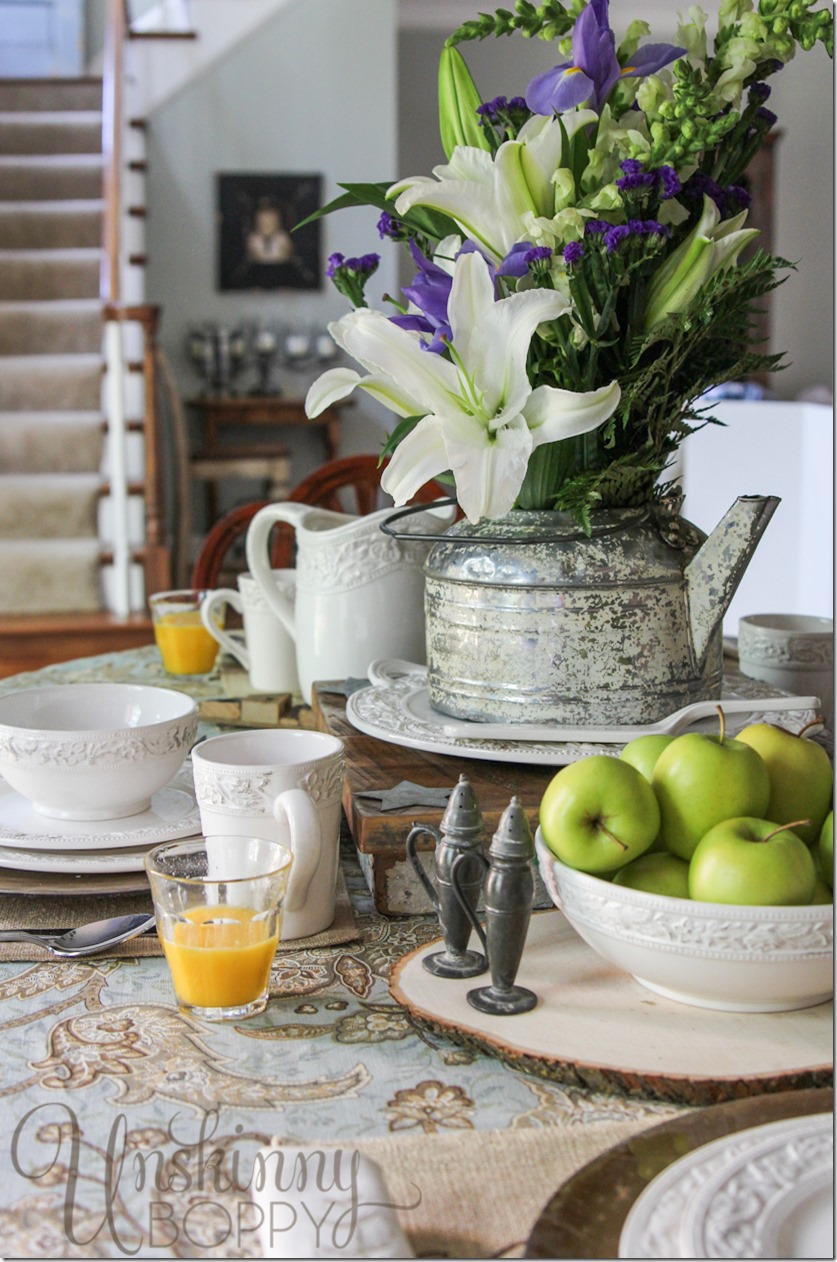 The day the packages arrived was like Christmas in July!  Three big boxes full of dinner plates, luncheon plates, sturdy mugs and extra large bowls which make up the 4 piece place settings of the "Country Cupboard" collection from Pfaltzgraff…

…along with a cake plate and server…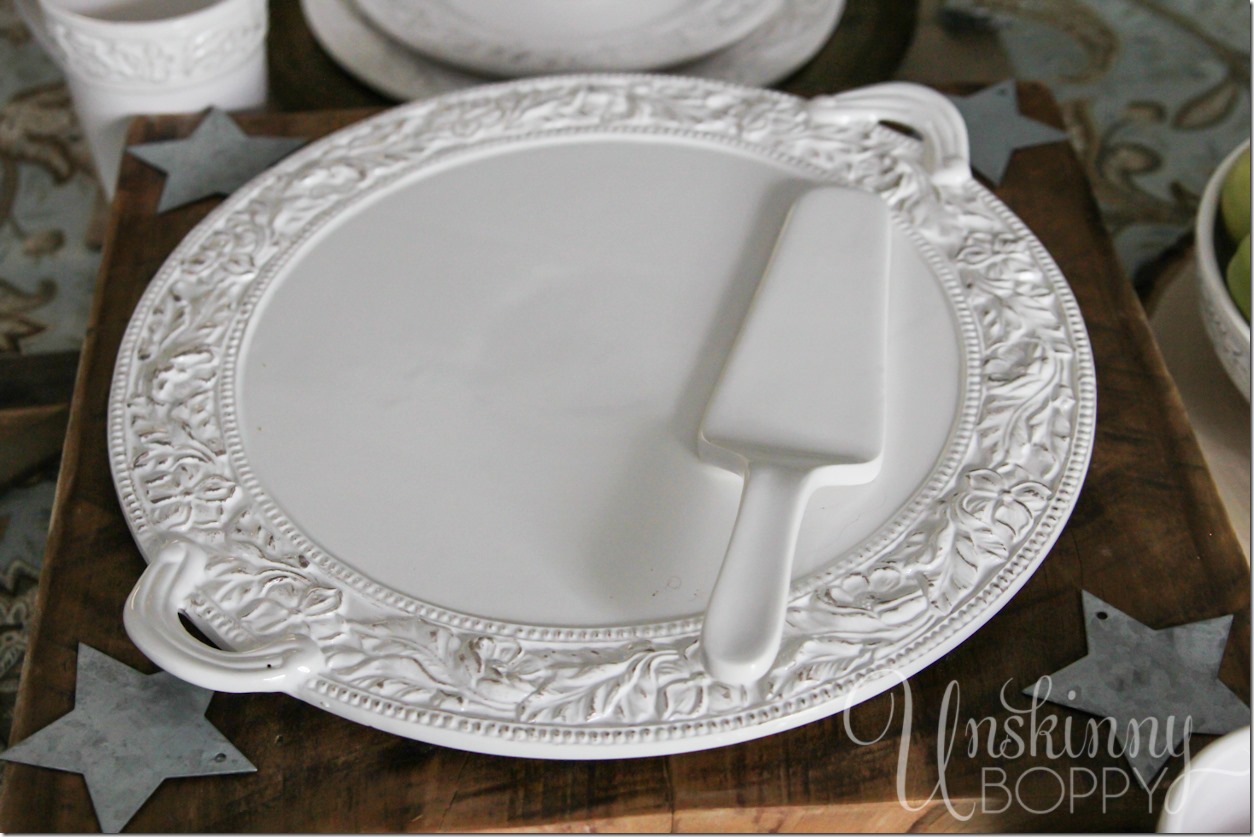 …the Country Cupboard 9″ Round Bowl…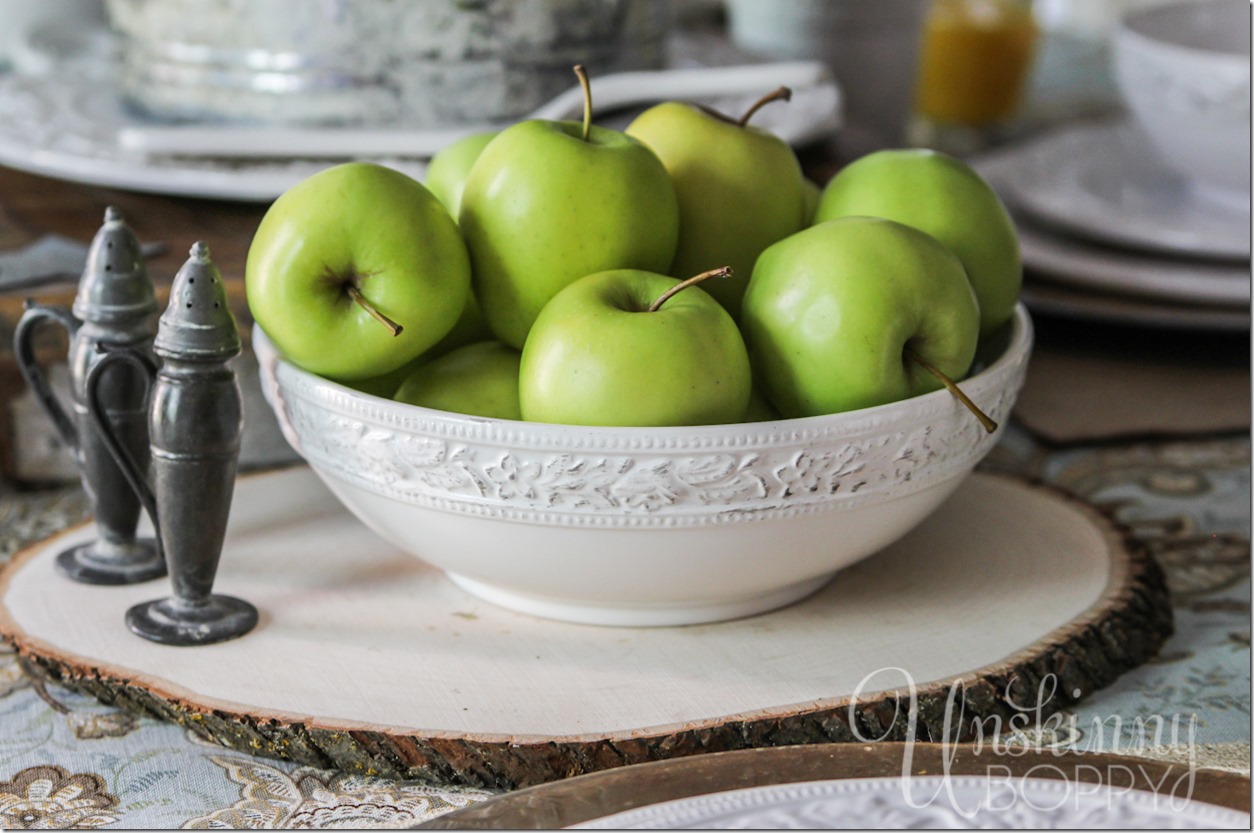 … and the beautiful 60 ounce pitcher!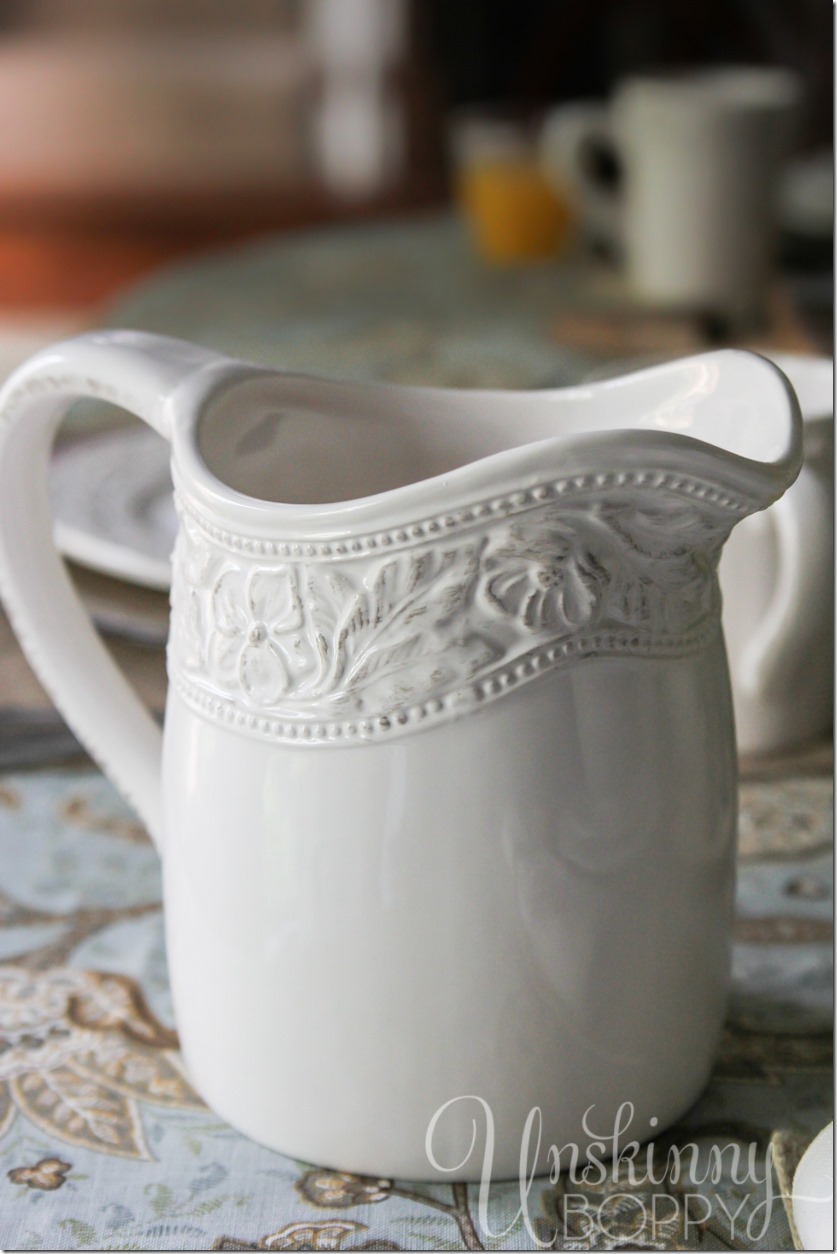 Just about the only dinnerware on the table that wasn't included were the OJ glasses, the silverware and the napkins, along with these galvanized star napkin rings, which I made from silver napkin ring holders that I scored at a yard sale for $1.00 and a bunch of galvanized stars that I stumbled upon at a store in Florida after I spent months unsuccessfully searching for and then DIYing galvanized metal bunting.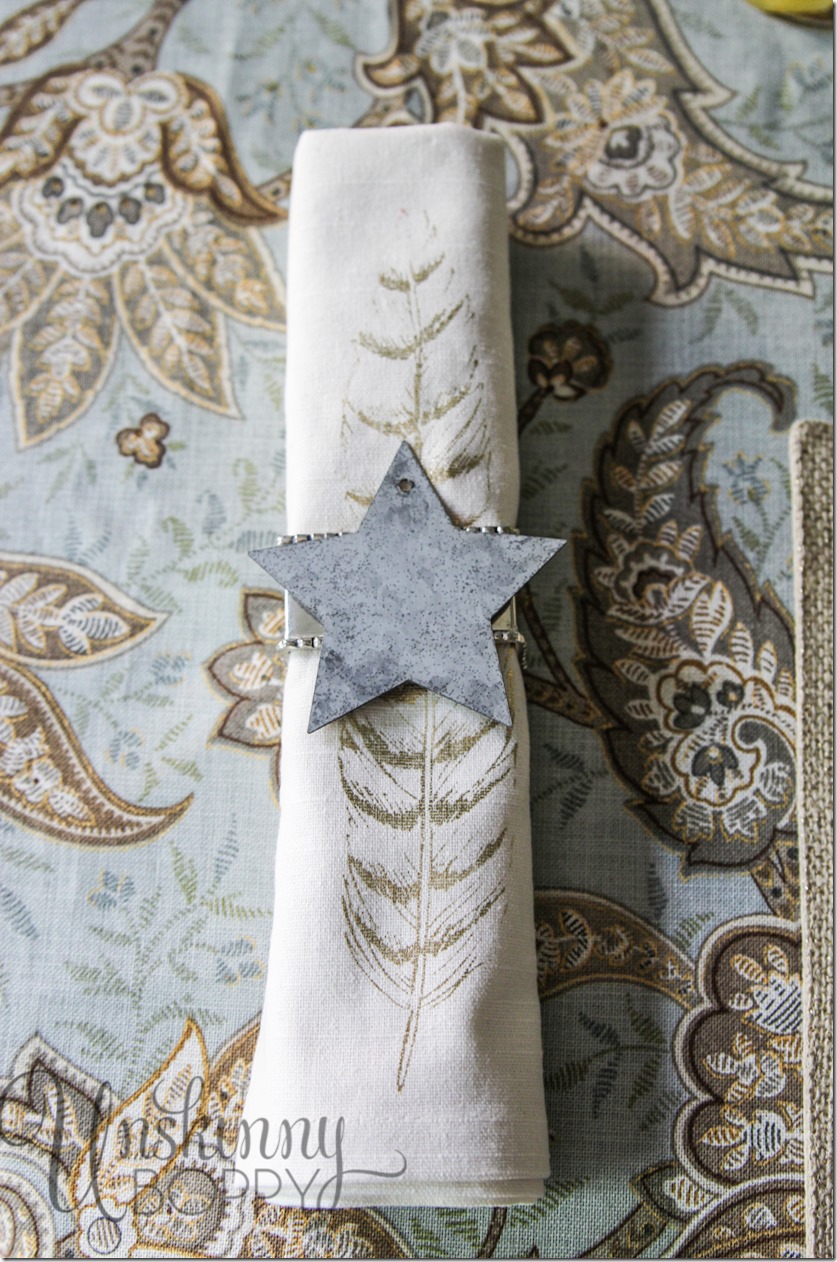 As icing on the "It's My Lucky Day" cake, my husband even went to the florist for me and bought this arrangement of lilies and crocus to sit in the middle of the tablescape for the photoshoot today.  Aren't they amazing?  You should smell them!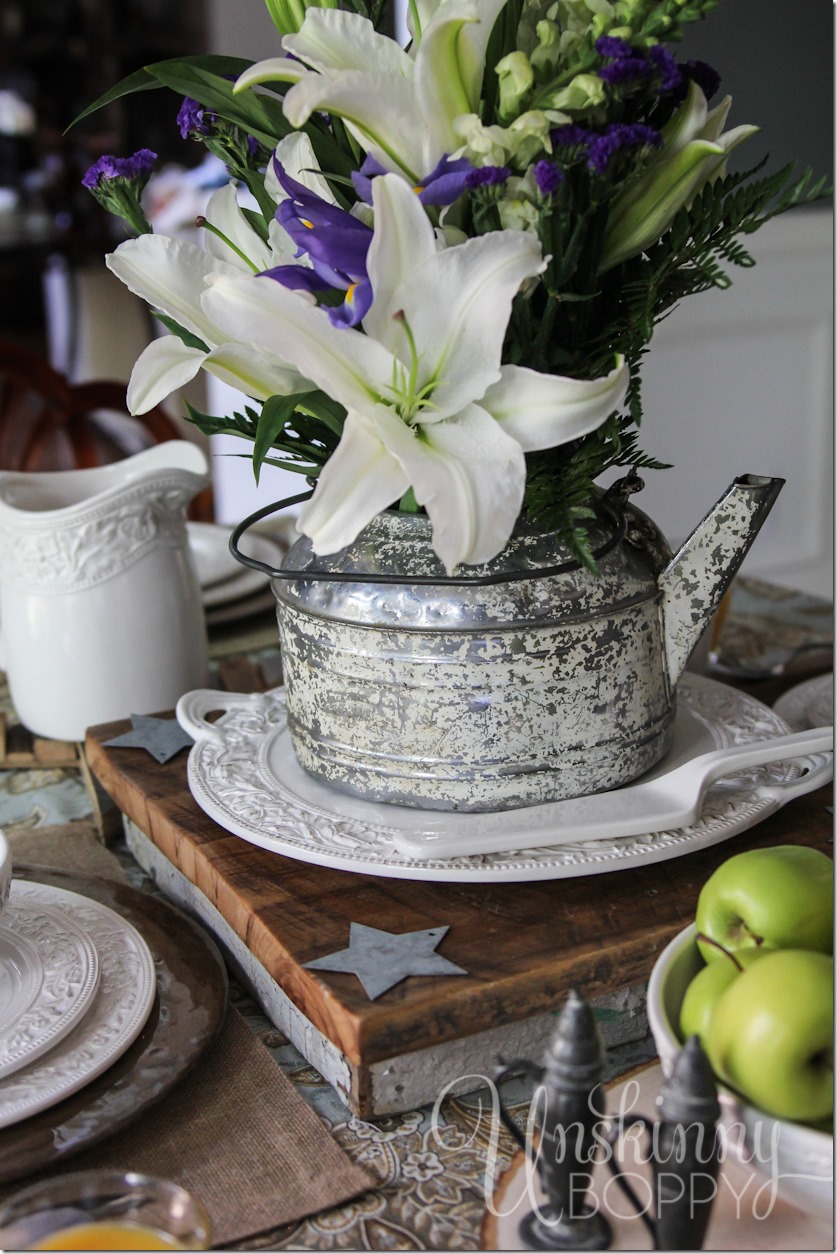 ANNNNNDDDD  he made blueberry muffins for breakfast this morning before I even woke up.  Then I got to eat said blueberry muffins while I took these pictures.  Confession: I also drank out of all the orange juice glasses as I worked my way around the table and had to keep refilling them. 
Have I mentioned that I would make a terrible food stylist for a magazine?  There would be nothing left to style by the time I got done chowing down on all the props.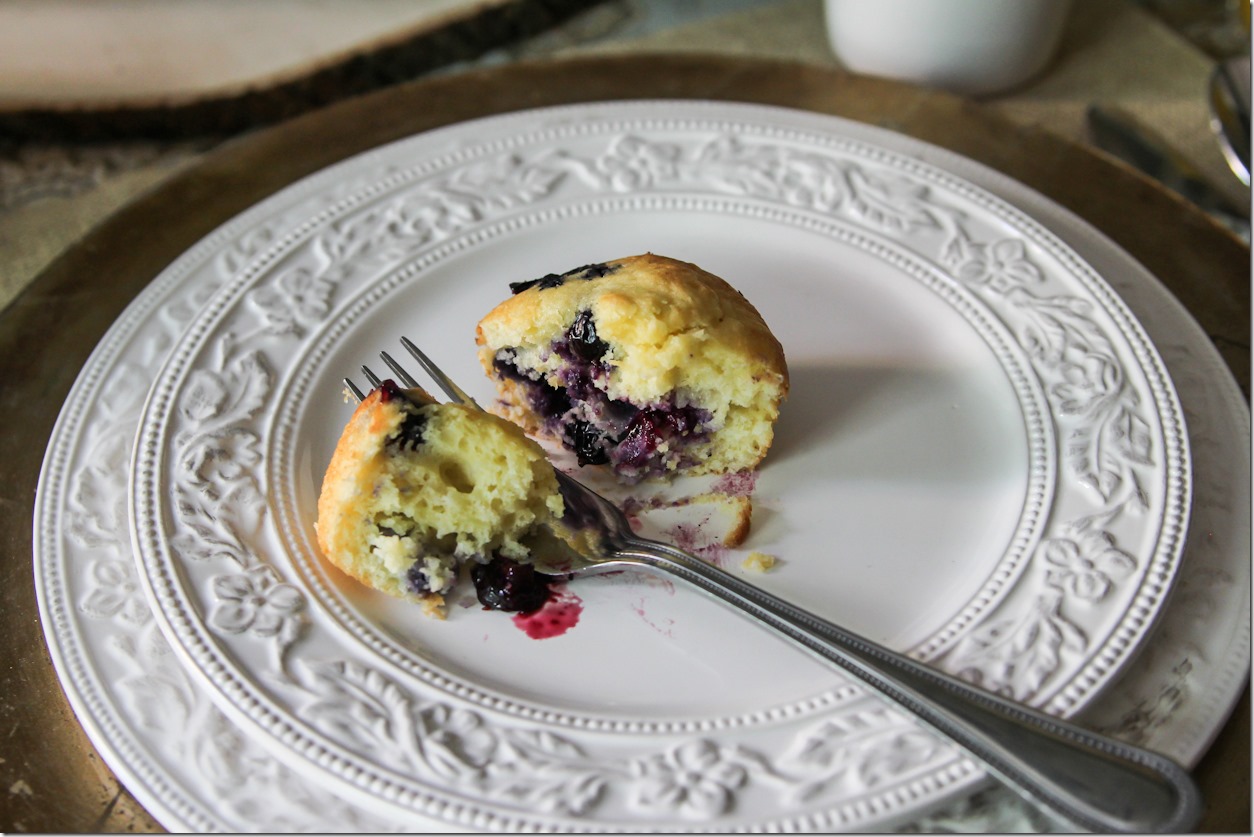 I'm so thankful to Pfaltzgraff for letting me review these beautiful dishes.  I absolutely adore them!  I even hosted an impromptu dinner party tonight just so this pretty tablescape wouldn't go to waste.  Now I have a pile of dirty dishes in my sink waiting on me. 
Before I go whittle down the pile of dishes, let me tell you the REALLY exciting part of this blog entry!  Pfaltzgraff has offered a few of my readers a HUGE giveaway today!  Y'all ready for this?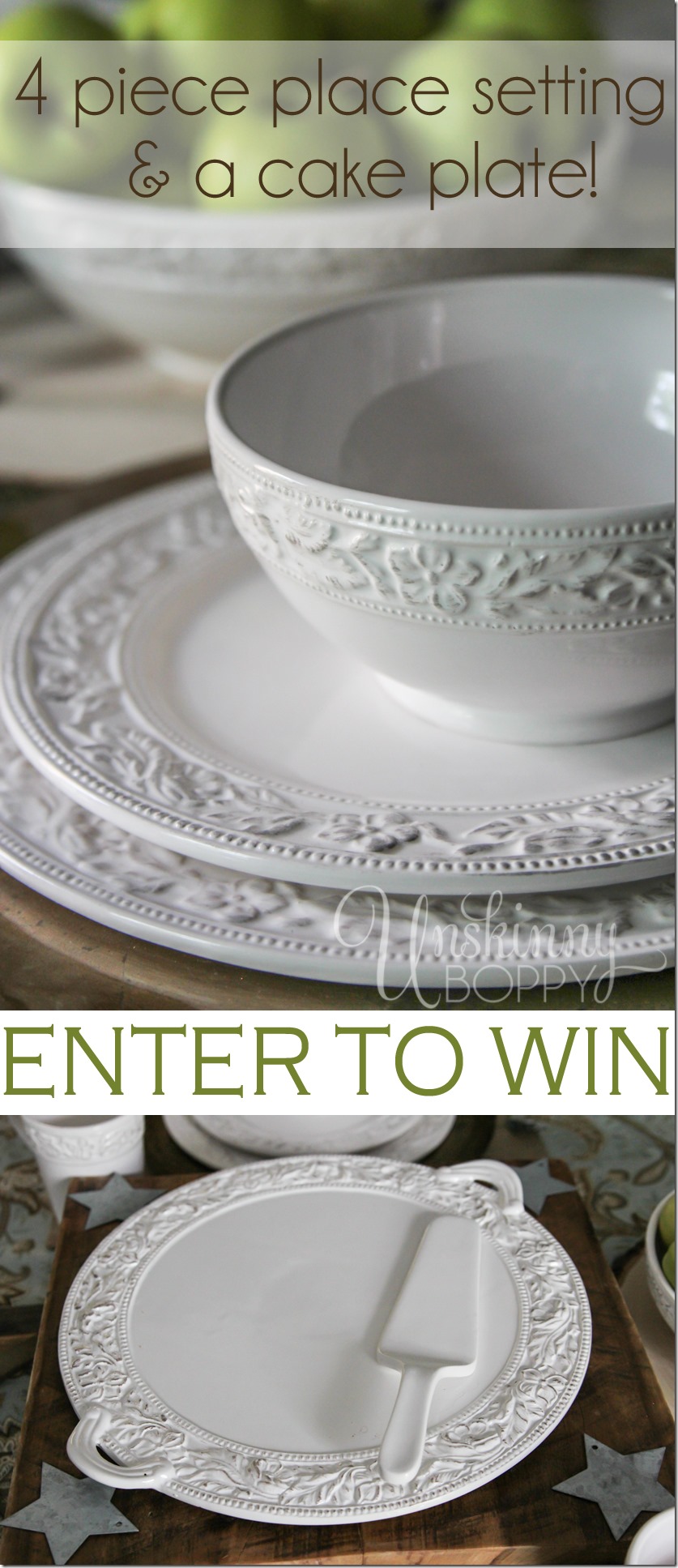 One grand prize winner will receive 4 place settings of Country Cupboard dishes and 1 cake plate. 
AND, two additional winners will also each receive a cake plate! 
That's a total of three readers who are gonna have a really lucky day!  Could it be you?  Follow the instructions in the rafflecopter below to be entered to win.  Good luck everyone!