I could have SWORN that I put this recap up on my blog last Fall, but apparently I am losing my mind, because after digging through my archives it's not turning up anywhere.  So, in true belated Boppy fashion, here I am nearly a YEAR later giving you the deets on one of the best events I attended last year.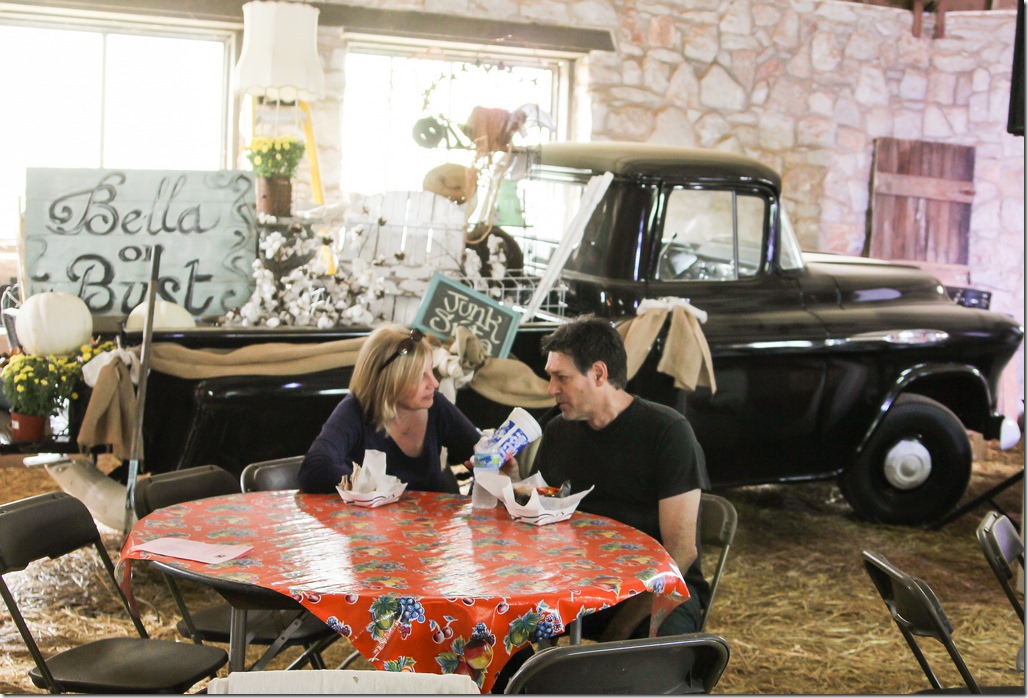 The debut of Bella Rustica in September of 2012 was quite an event.  It was held in a giant barn at Milky Way Farms in Pulaski, Tennessee, which was just beautiful.  The farm was owned by the M&M folks… as in Frank Mars, the famous chocolatier.   The show benefitted Agape Nashville, a foundation that helps foster and adopted children find good homes.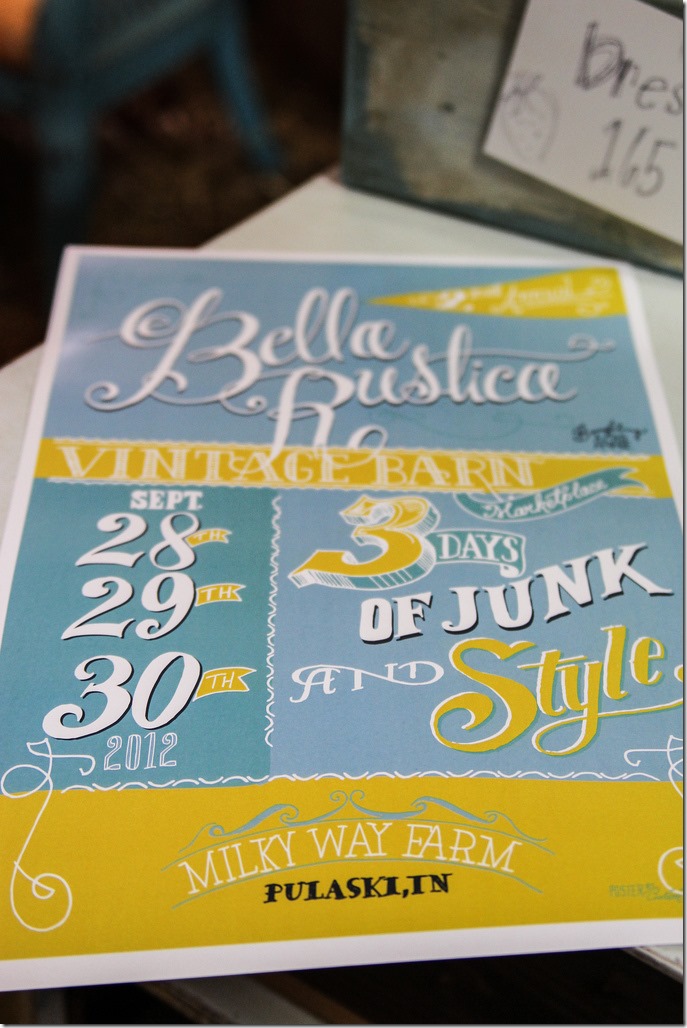 That alone was enough to make me want to go, but when I heard they promised 3 days of junk AND the featured guest speaker was Miss FunkyJunk Donna herself, I knew I couldn't miss it.  I dragged my husband up I-65 to this gorgeous cattle barn where the dust hung so thick in the air that you could literally taste it.  While his hay fever and allergies ran wild, I let my camera and credit card go wilder, shopping and snapping my way through the whole place.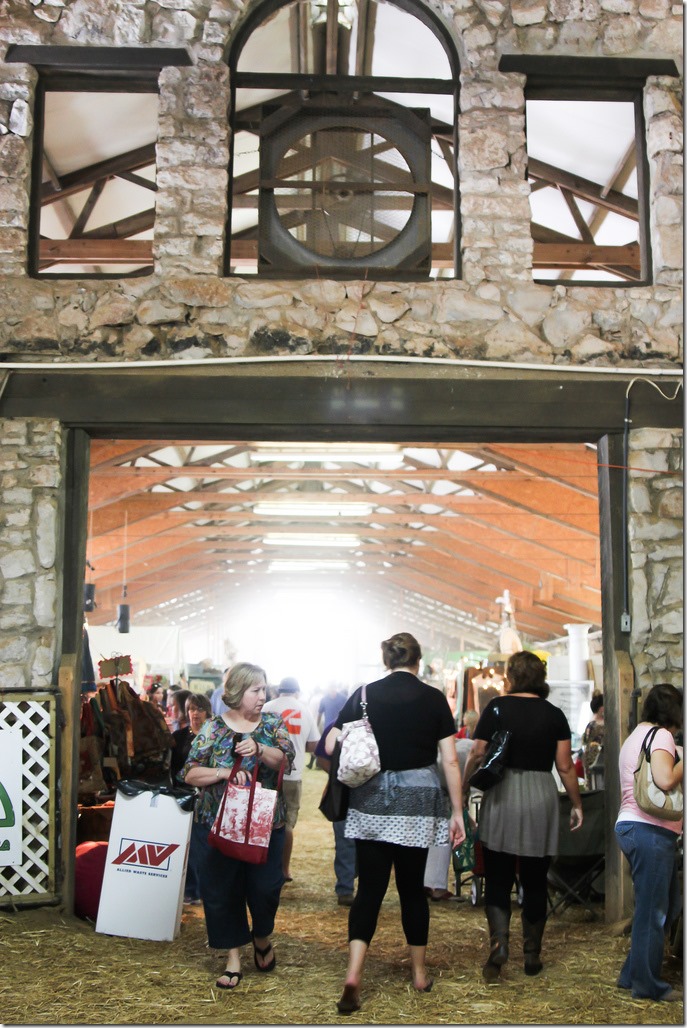 One of my favorite booths was Peachy Magnolia Design Studio out of Mississippi that made these CUTE burlap pillows and lamp shade covers with states emblazoned on them.  I might have had a bit of an instant girl-crush love with the owner of this shop.  She was awesome, and I kinda wanted her to be my new BFF.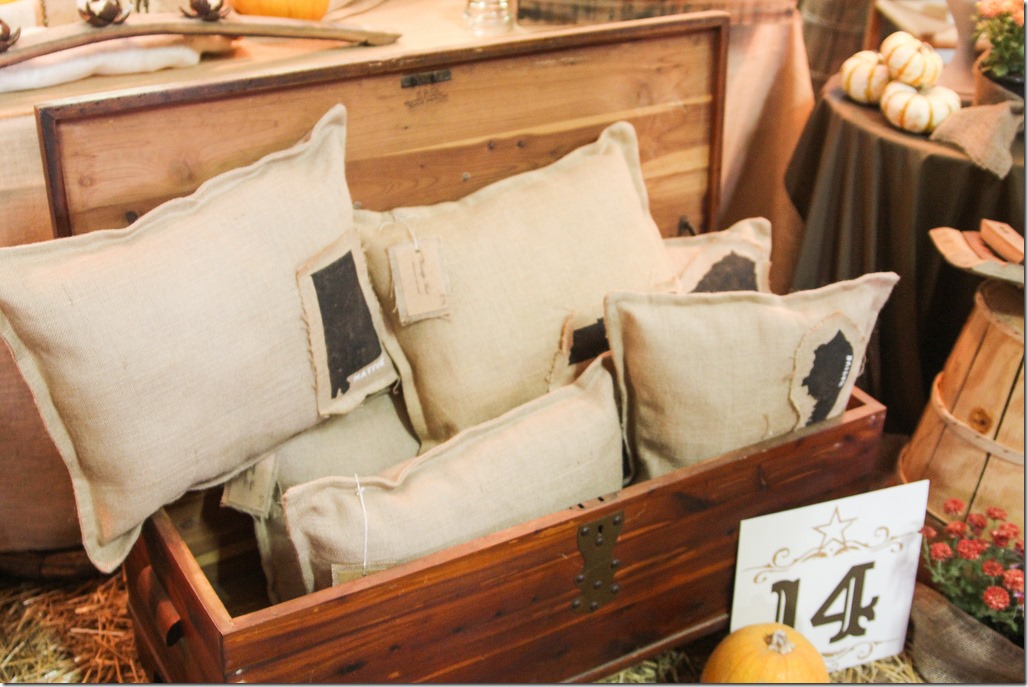 She had all the Southern states represented in that pile o' pillows.  I loved, loved, loved these pillows, but the lampshades were even better!  Now y'all know I'm a sucker for a ruffly burlap lampshade, but check out this Tennessee native lampshade.  Is that one-of-a-kind or what? I SO hope that Peachy Magnolia is coming back to Bella this year so I can get my burlap fix!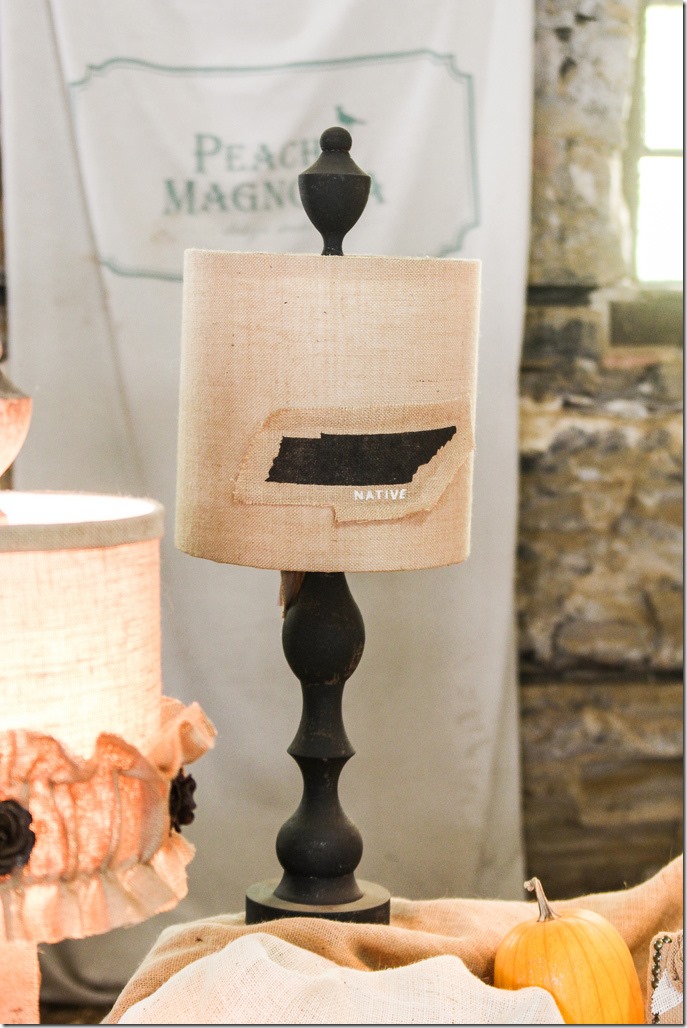 It was at Bella Rustica last year that J found his Westinghouse electric meter lamp that sits in his man cave in the basement.  I don't have a picture of it at the show, but you can see it here.  Another one of my favorite purchases was one of these tiny little blue velvet pumpkins by JPC designs.  I only bought one, but it has made an appearance in several of my Halloween and Thanksgiving decorating blog posts last year. It will be included in the Halloween tablescape idea that I created for Yum Food and Fun Magazine this October.  I cannot wait for that issue to come out!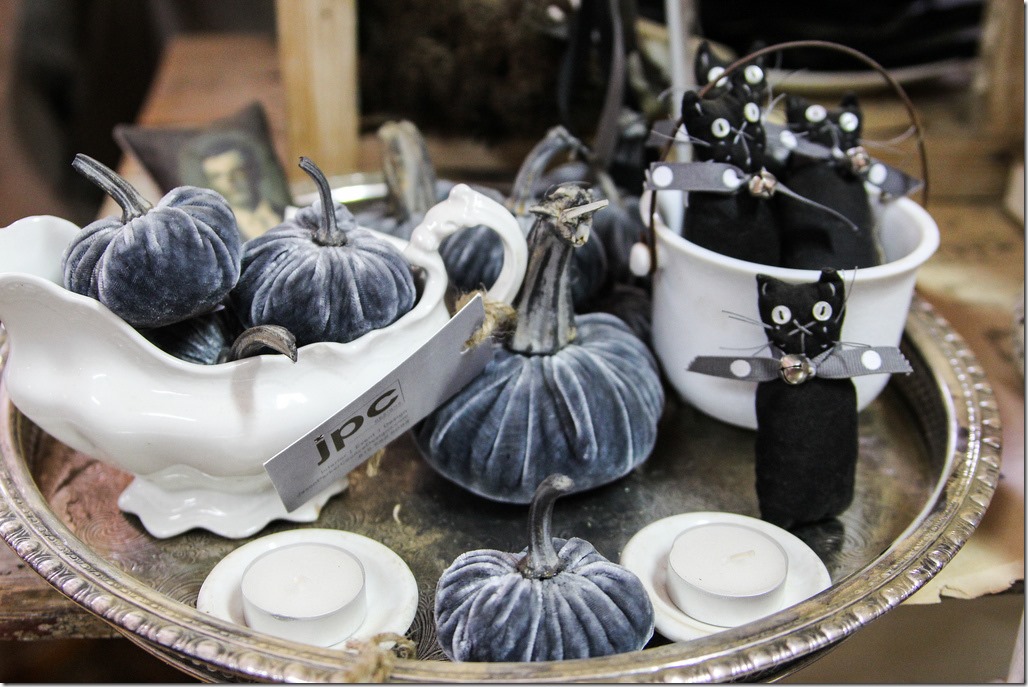 Speaking of that little pumpkin in my Halloween post, I was so inspired by all of the vintage chalkboard art that I saw at Bella that I came home and wrote the post about how to create your own DIY chalkboard artwork.  In fact, vendor events like this are one of the major ways that I get my creative juices flowing.  Walking through rows and rows of talented artists who display their wares to perfection never fails to give me an arsenal of ideas to take home and use in my own home.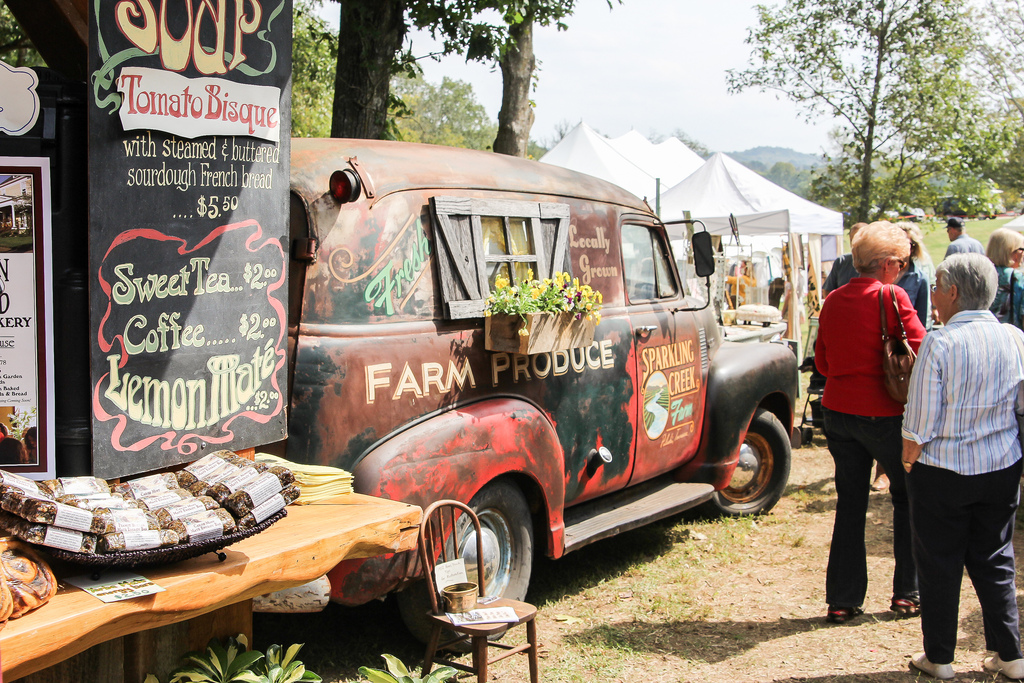 The Country Living Fair has done that for me every single year, and Bella definitely did that for me last year.  Way back when I was getting my Interior Design degree I had to take a class called Retail Merchandising.  Basically the Professor sent us out to antique stores and boutique shops to rearrange their store window displays for them. I learned way back then that making your home look beautiful is no different than making a window display look beautiful.  If all your little tchotchkes are placed just right they can look just as good sitting on your mantel as they do while you are window shopping.  I'm always inspired to create when I see beautifully displayed merchandise, but Bella was like hitting the inspirational juice jackpot.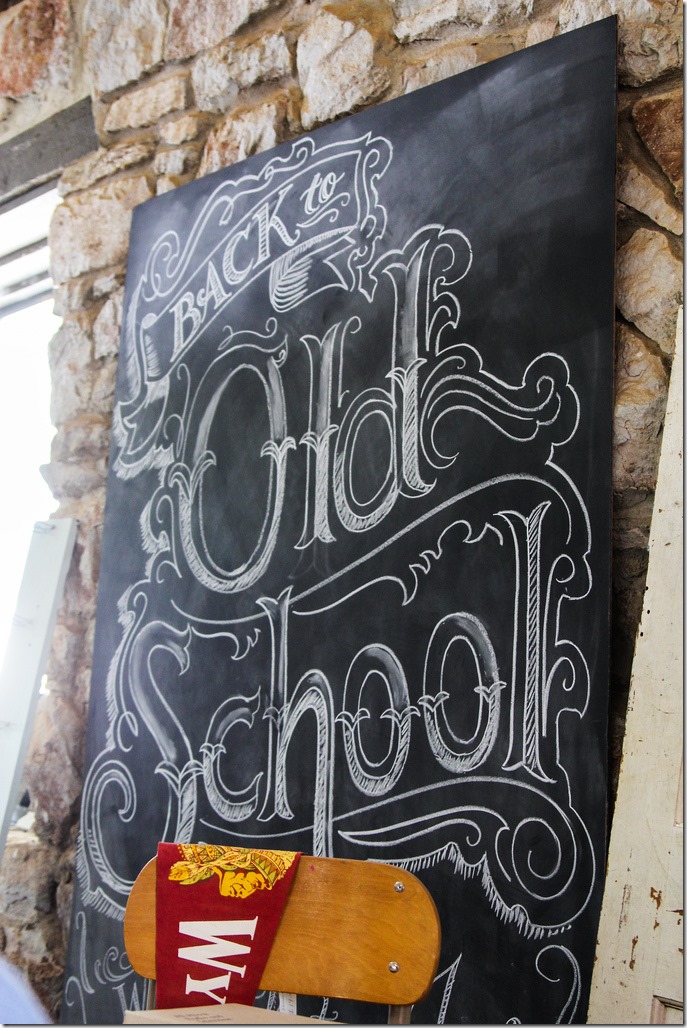 Not to mention I got to see and meet some of my blog buddies while I was there!  Deneen from Dreaming in Color, who I bonded with over late night drinks at the bar at Haven last summer, had a beautiful booth.  Looking forward to seeing this lady again in two weeks!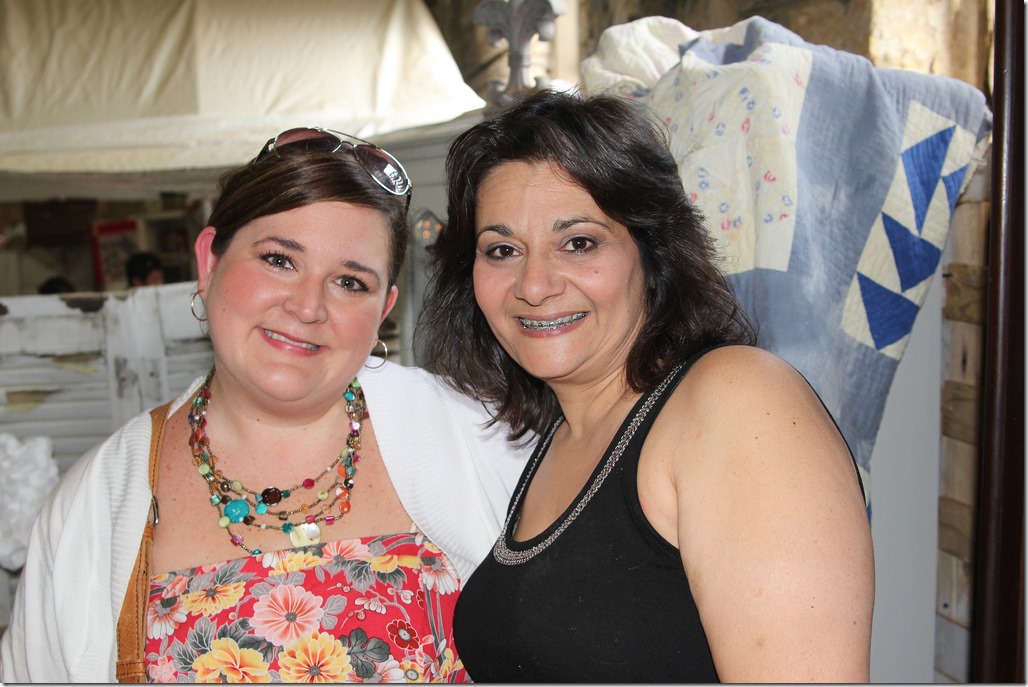 I also got to meet the amazing Gina of Shabby Creek Cottage.  Gina's blog is SO great and her booth at Bella didn't disappoint.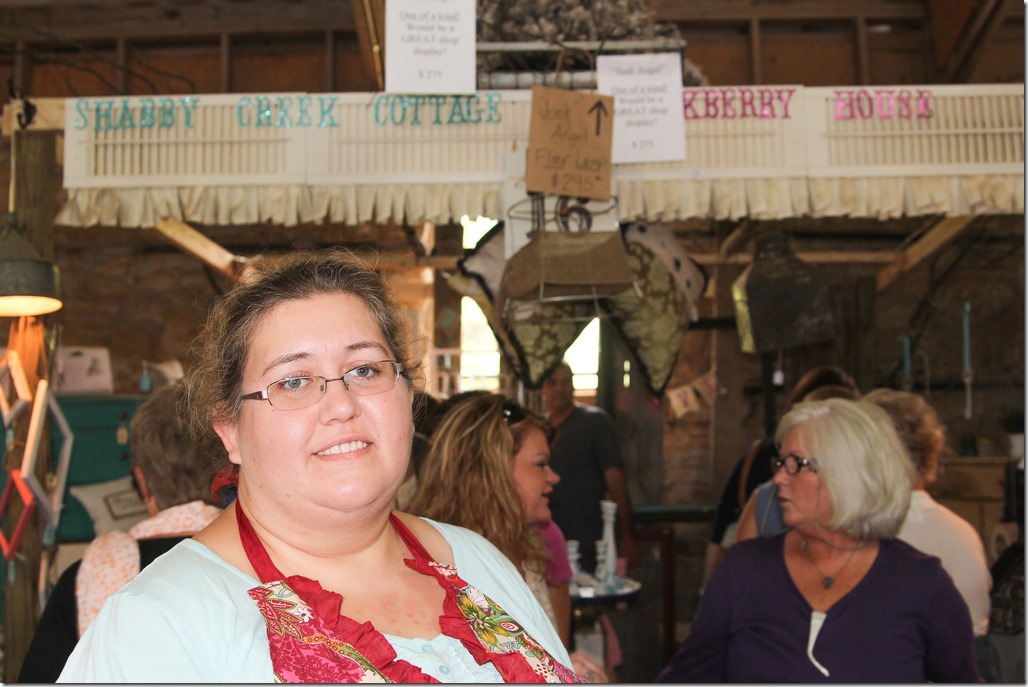 And if you read DIY blogs at all then you likely recognize these two gorgeous ladies, but just in case let me introduce FunkyJunk Donna and Rhoda from Southern Hospitality making a Beth sandwich out of me.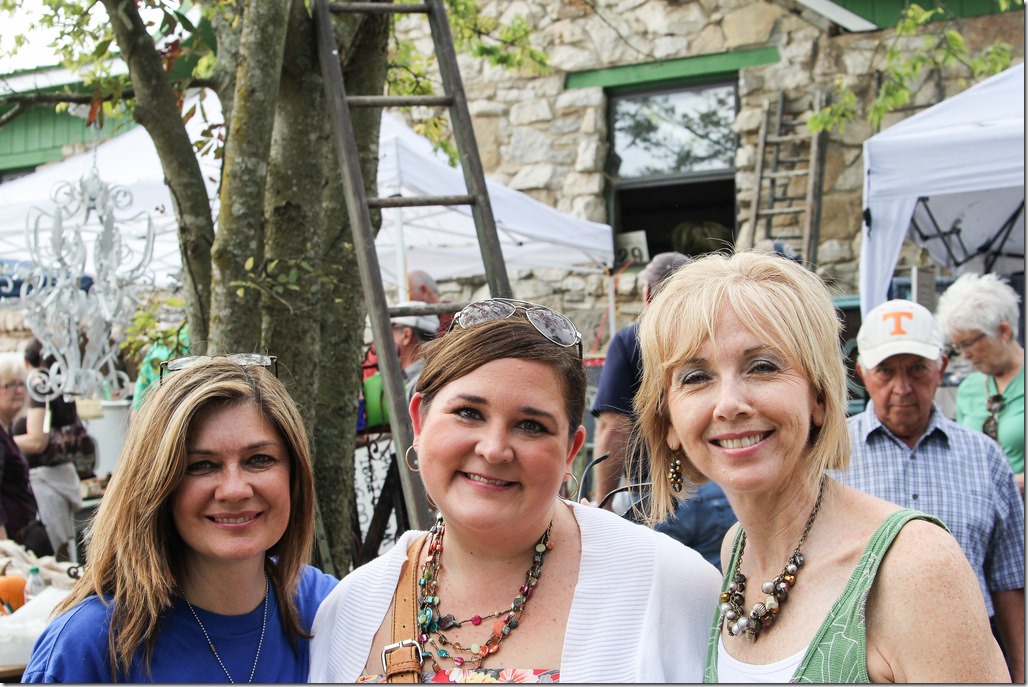 Talk about an amazing group of ladies that I got to see that day.  I admire the heck out of every one of these women, and since I'm feeling wordy tonight, let me take a sec to tell you all the reasons why.  
For the past few months, Gina has been taking care of her two year old step-grandbaby while putting the finishing touches on her book that will be published soon about how to turn a hobby into a business (You can preorder it on Amazon!!).  While she doesn't sugarcoat how the past few months have been going on her blog, her actions make it clear that she is an amazing person to have the determination to complete her book even when life threw her that unexpected curve ball at her.   Good job, Gina!!
Rhoda was once a local Birmingham blogger, but after going through some really tough personal stuff she has moved back to Atlanta, bought a fixer upper home and is transforming it along with the help of her cute little 86 year old Daddy who I think needs win a gold statue for Best Supporting DIYer at the Haven Awards.  In a few years of blogging she has built herself into a brand, which I think is amazing. Everybody who is anybody in the home blogging world knows and admires Rhoda. She is also one of the major founders of the Haven Conference, which I will be headed back to again in just two short weeks.  I can honestly say that Haven was a MAJOR game changer for my blog, and the connections I made there last year were simply priceless.  If it weren't for Rhoda's drive and determination to create a conference specifically geared toward the DIY home blogger, I would not have met many of the priceless blog friends that I have made over the past year. So, thank you Rhoda, for being the major cog in so many of our blogging machines.
And then there is Donna.  Where do I even start telling y'all about FunkyJunk Donna?  From the minute I met her I loved her down-to-Earth casual spirit and warm personality. She is just so approachable and REAL.  What you see on her blog is exactly what you get with her.  No pretenses, nothing fake.  In the five minutes that I talked to her at Bella Rustica last September I felt connected to her, and as fate would have it we became cobloggers together on the FOLK magazine blog just one month after this picture was taken.  Since that time we have bonded on Hometalk and facebook groups where we've had lots of late night owl conversations.  I keep telling her she needs to move to the South, because she would make the perfect Southerner.  She fell in love with the singing trees and country back roads of the South when she participated in the Habitat Longest Yardsale last year, so I KNOW it wouldn't take much to get her to move down here.  She even said something to about loving humidity because it felt like nature was hugging you.  I mean, really.  Get that lady a glass of sweet tea and bless her heart, she'd fit right in down here.
But she is firmly planted in British Columbia for now, and I cannot say that I blame her. I love that part of the world.  Here is what I admire the most about Donna–she is a single mom who is raising her teenage son alone, working her full time job and STILL manages to write one of the best blogs on the internet.  Plus she loves rusty old junk and reclaimed wood, just like me.  My admiration for her is immense, and I am so honored to be able to call her a friend after being a loyal blog reader for so many years.   
Bloggers in my niche are so awesome, y'all.  Seriously, these ladies are rocking it right now. They are strong, beautiful and independent, and not afraid to make things happen for themselves.  I admire the heck out of that.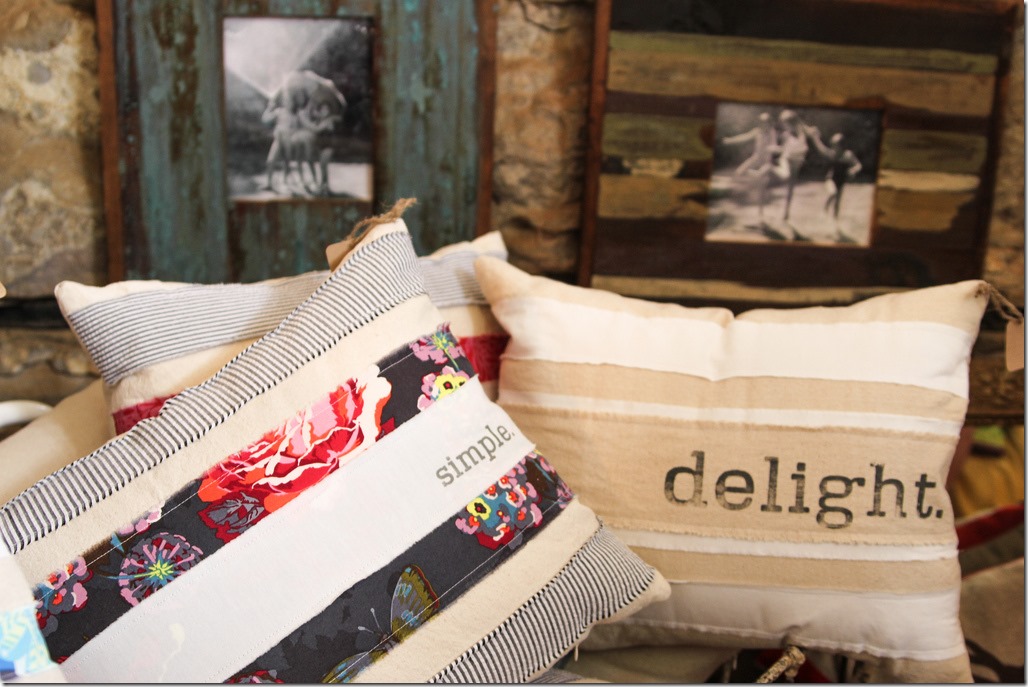 Another blogger who has branded herself into an overnight sensation is Marian, Miss Mustard Seed.  I met Marian at Haven last year, and she was another one of those who was just as warm and real in person as she is on her blog.  She's built a Milk Paint EMPIRE in the last year, and you could buy her products from retailers at Bella even though she wasn't there herself. So proud of this lady for turning those dreams into a reality.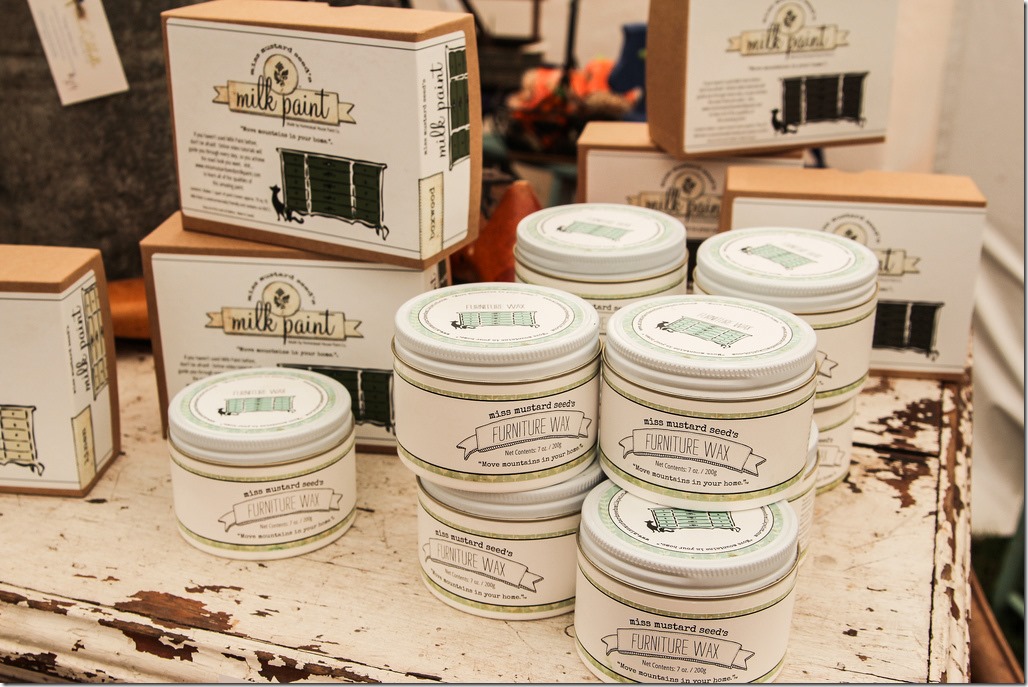 Ok, so have I convinced you yet that DIY bloggers are the best in all the land?  Cuz they totally are.  You won't find a better group of more supportive, caring and genuinely nice people than the authors of DIY blogs.  You really should just give up reading all other niches because ours is definitely the best.  heheheeee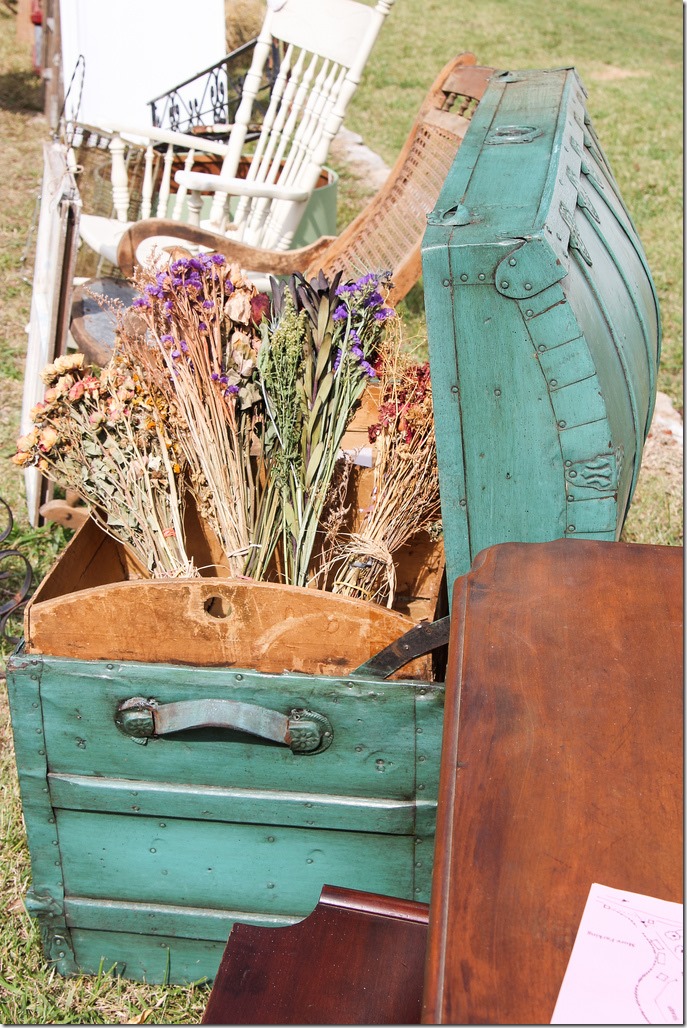 So, now that I have rambled on for way too long, let me give you some info on the 2013 Bella Rustica show.  It will be held on August 23rd and 24th at a different venue this year—Legacy Farms on the east side of Nashville. The vendors will be amazing again, I'm sure, because they are already booked out for this juried show. 
I will be there along with several other great local bloggers including Jacque and Matt from The DIY Village, Angie from Country Chic Cottage, Ann from On Sutton Place, Angie from Postcards from the Ridge and MANY more, I'm sure.  We are in the process of scheming up a plan along with Miriam from Hometalk that is sure to be fun for everyone.  I don't have all of the firm details yet so I can't say exactly what the plans are, but be sure to stay tuned for more!  
I hope I see you all there in a month!  Be sure to buy your tickets online in advance and get a discount!
PS- if you want to see a whole bunch more great photos of last year's show be sure to check out the Bella Rustica Facebook page.