Guess what? DIY Christmas project time is upon us!  If you're searching for an easy Christmas craft project, you came to the right place. These cute pumpkin seed Christmas trees are quick and fun to make at home with a few simple supplies.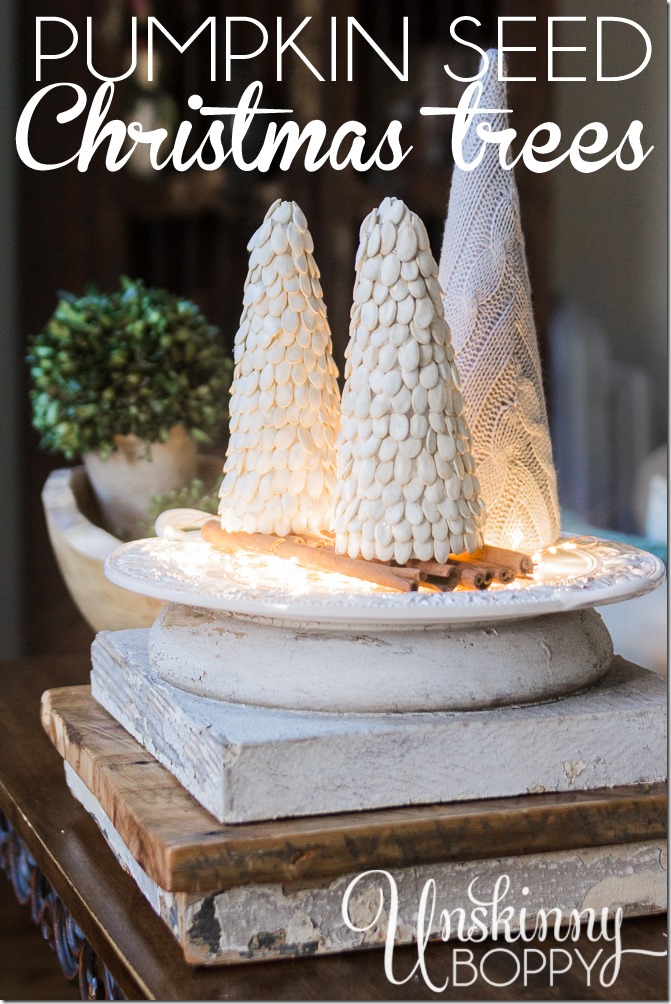 Have you guys ever gone into Costco and gotten sucked into buying something that you totally don't need because you just KNEW you could use it?  That is what happened with me and these pumpkin seeds.  Standing in Costco one day I spotted this GIGANTIC bag of pumpkin seeds.  I had every intention of adding them to my homemade granola recipe, so I mindlessly tossed them into my cart during one of those crazed Costco marathon shopping sprees.  What I didn't do was actually read the fine print on the gigantic bag of seeds.  Because if I HAD read the fine print, I would have noticed that all of those little seeds were still inside their shells.  If I wanted to use them in my baking, I would have to sit and remove the shell from each individual seed, which sounds like my idea of personal torture.  So, instead of getting mad, I got crafty instead.  I found this foam cone at my local Dollar store, but you can also find them on Amazon.  Don't worry. You don't need a Costco sized bag of pumpkin seeds for this project.   You could probably get by with one or two bags of the David brand Pumpkin seeds at your local supermarket.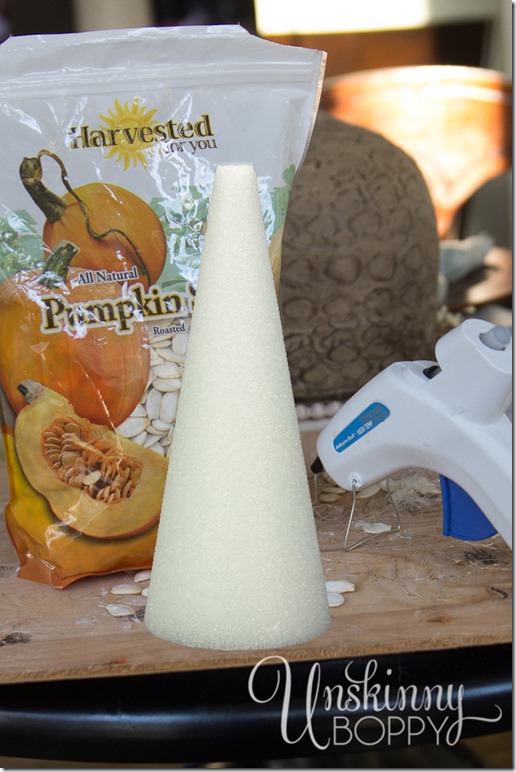 Starting on the bottom row and working my way up, I ran a bead of hot glue along the styrofoam and glued each seed with the rounded side facing down.  Once I got an entire row glued around the cone, I started gluing the row above it, making sure to cover the point of the seed below it.  I tried to layer the seeds in a shingle effect, where the center of each seed lined up over the joint of the two seeds below it.  This didn't work 100% up the cone, but I tried to remain aware of it.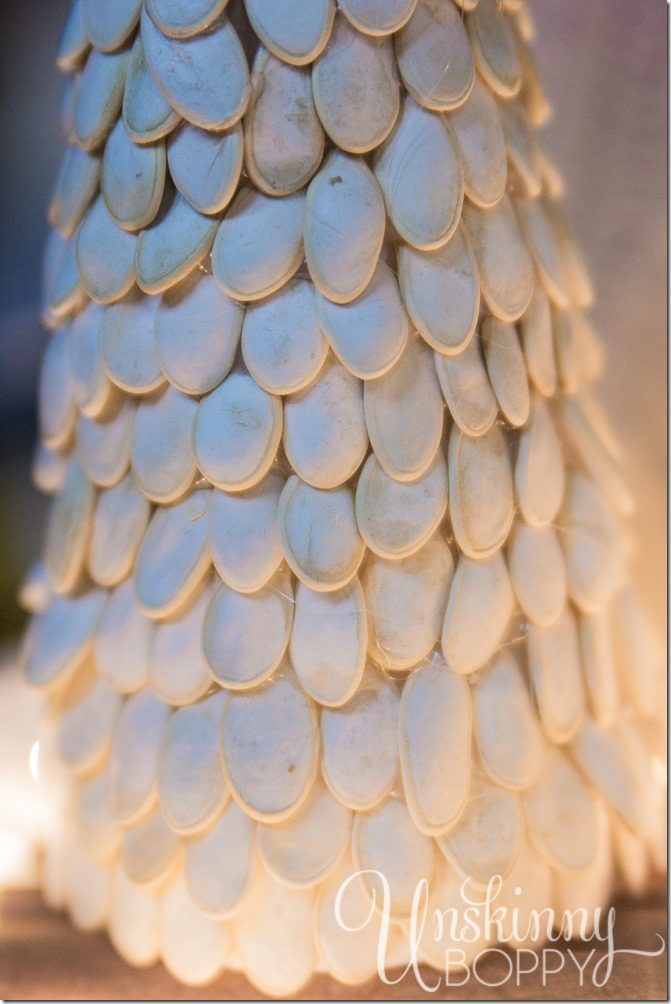 When I finally got to the very top of the cone I squirted a massive glob of hot glue and shoved a bunch of seeds down into it, pointy side up.  Then I pinched the pointy ends together and let the glue dry.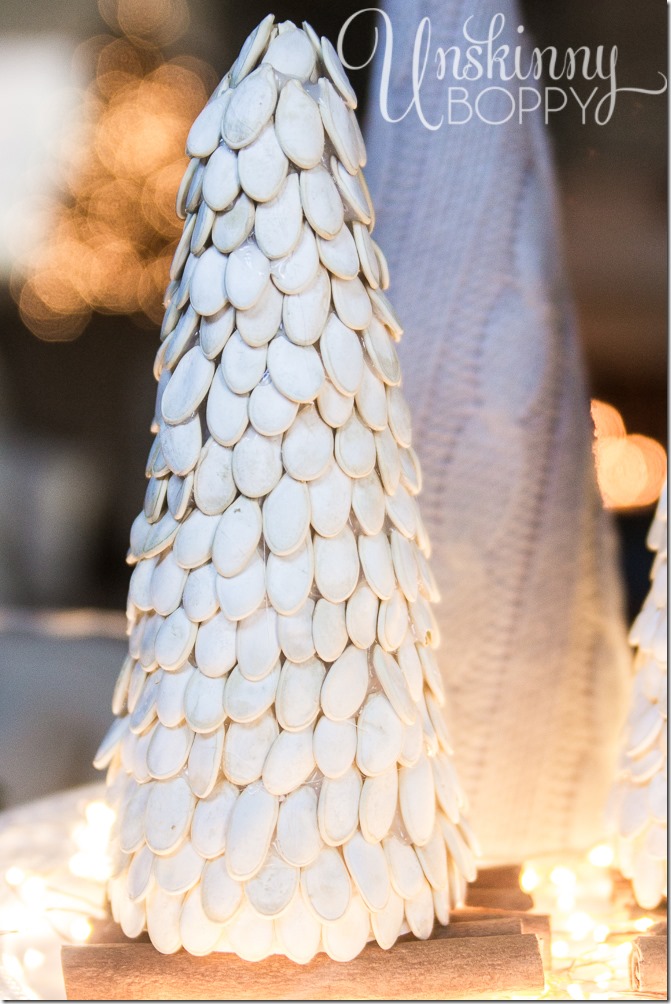 The result is a bit like a fish scale effect, but it also resembles a snow-covered evergreen tree.  You might could make a pretty pinecone with this same process and an egg shaped piece of foam.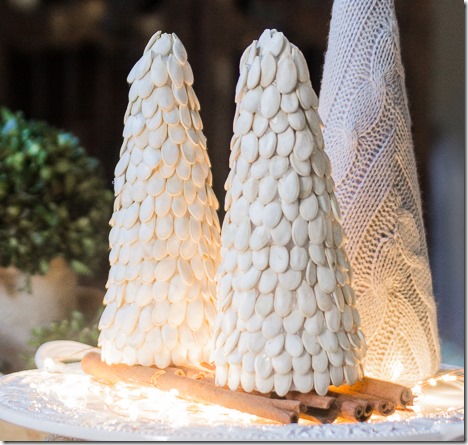 This project was so simple I whipped out two of these cute pumpkin seed trees in a very short amount of time.   I already had the sweater tree leftover from last year, and together these three guys make a CUTE snowy wonderland scene with a few cinnamon sticks and a strand of battery operated copper wire lights thrown in for effect.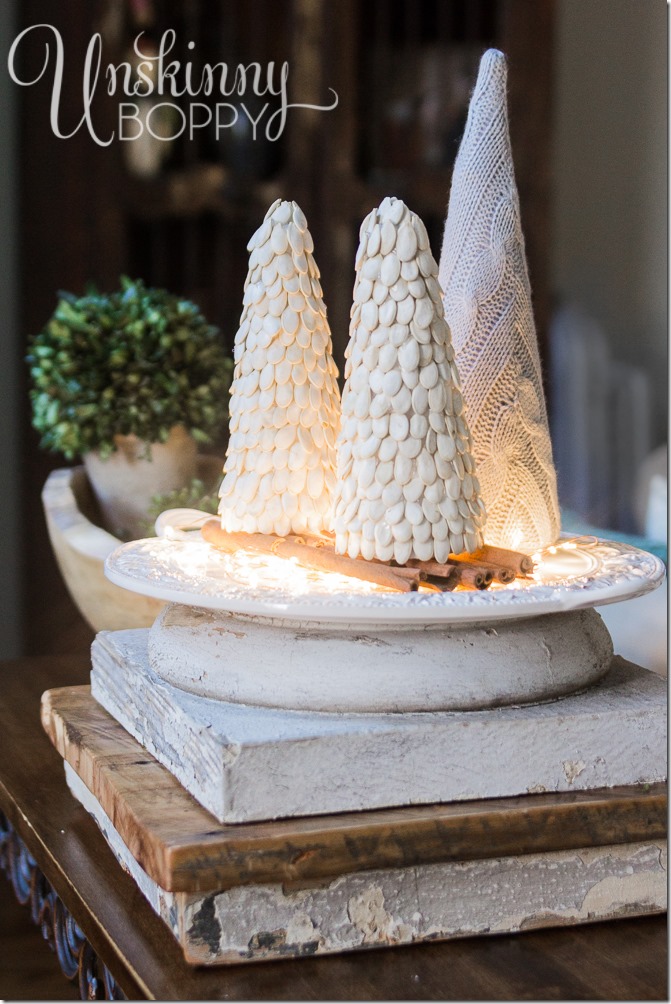 I'm teaming up with a whole bunch of other AWESOME ladies who also have some great ideas for you to make Christmas in a Minute.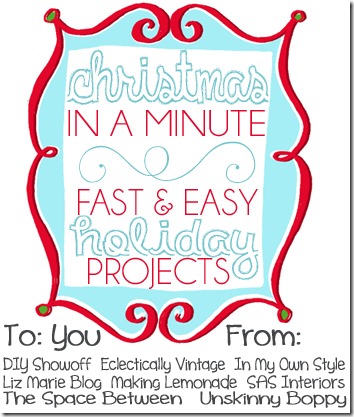 We wanted to give you some fast and easy holiday project ideas that you could make at home this year. They have all knocked it out of the park with these quick Christmas crafts.  Please hop over and check out their projects when you get a chance.  Be sure to pin them, too. 
I hope these projects inspire you to get all crafty and junk this Christmas season. 
After all… 'Tis the season to hot glue your fingers!
Here are a few teaser photos to what's coming up in December on the blog.  My Christmas decorations are chomping at the bit to be shown off!  I cannot wait to show them to you all!
December 2nd: Junkers United Junky Christmas Link Party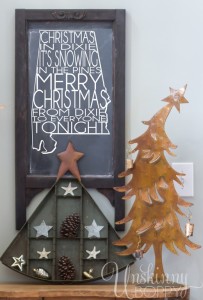 December 3rd: 12 Bloggers of Christmas with Balsam Hill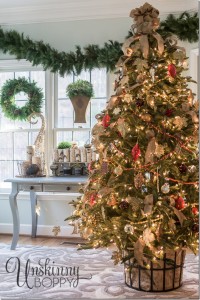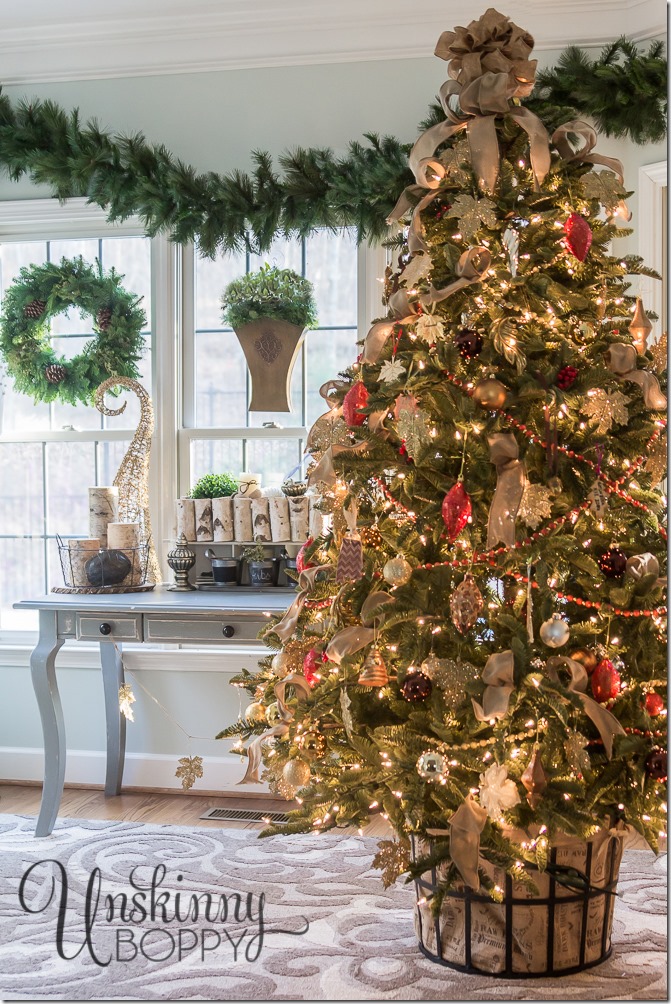 December 6th: Jen Rizzo's 3rd Annual Holiday Housewalk – Stop 29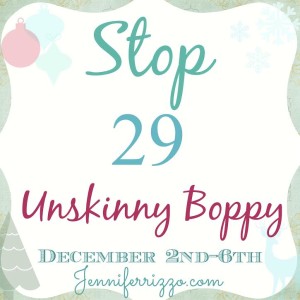 December 10th: The Scoop on Creating a Handmade Christmas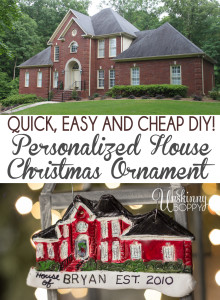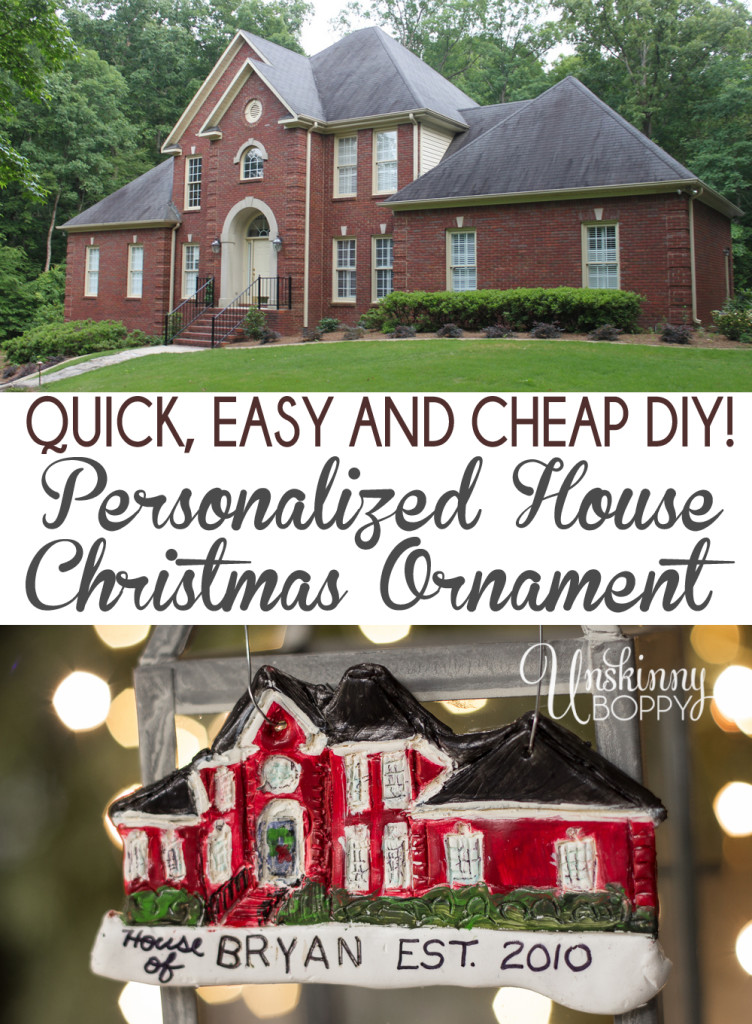 December 12th: How to DIY a Giant Reclaimed Wood Christmas star