As we enter the new year, I'd like to take a minute to find out what kind of posts you would like to see on my blog in 2014.  Also, I want to get some things off of my chest that have been burdening my brain for the past year.   I've been thinking a lot about my blog lately, about how it's changed and evolved over the years.  Gone are the carefree days of blogging when I had no filter, no concern about who I might offend or what people might think when I posted something ridiculous.   For years I posted whatever I wanted, whenever I wanted. (Seriously, don't dig too deep in my archives or I'll be ashamed.) There was no scheduled posts or editing.  Posts came randomly on a whim whenever I felt the call.  Just me sitting down at the keyboard with verbal diarrhea, spouting off about whatever came to my mind, hitting publish and never thinking twice about social media promotions or Pinterest counts or the numbers of comments I would get.
Those were the days…
Now, things are different.  Over the past few year I have started honing my craft and focusing on my niche, which is most certainly DIY and home design, and I've seen astronomical growth in my social media followings this year.  Around Christmastime last year my facebook page had under 2,000 fans, and I'm about to cross 13,000.  My blog has evolved and changed over the years from a personal mama blog to a semi-professional DIY and home décor blog.  I have ads on my sidebar.  I have big-named sponsors.  I earn a modest amount of money from blogging.  I am a member of large facebook networking groups with other bloggers, (many of them full-time bloggers) in my niche who are constantly concerned with their stats and numbers and keeping up the traffic. This concern is infectious.  Once a blogger gets bitten by the pressure-to-perform bug, it's hard to go back to the days when it was carefree and fun.  I get bitten by that bug regularly, and I am not even a full time blogger.  I've said this before, but let me reiterate that blogging is only a hobby for me.  I do it for fun, but my 9 to 5 job helps to pay the real bills.  I have been been thinking long and hard lately about what it would take for me to make the jump to full time blogger and wondering if it's even worth it.  That kind of leap of faith is not for the faint of heart.  My heart is not faint, but it's also not much of a leaper of faith.  I am the type of person who needs a solid foundation under my feet before I make any kind of jump, even a tiny one.  I know what it would mean for my family if I gave up my full time job to pursue blogging.  I have an idea of the pressure and stress I would feel to perform at that level because I've had quite a few blog conference dinner conversations talking with full time bloggers about the pressures they feel.   To quit my job and walk away from the security and benefits and steady income that I have seems like insanity to me, yet the thought of it always hangs in the forefront of my mind like a forbidden fruit.  I cannot stop thinking about it these past few months.  I want to follow my passion and dreams and go for it SO BADLY.  But I cannot do it because my inner leaper is not ok with that.  I feel extremely trapped.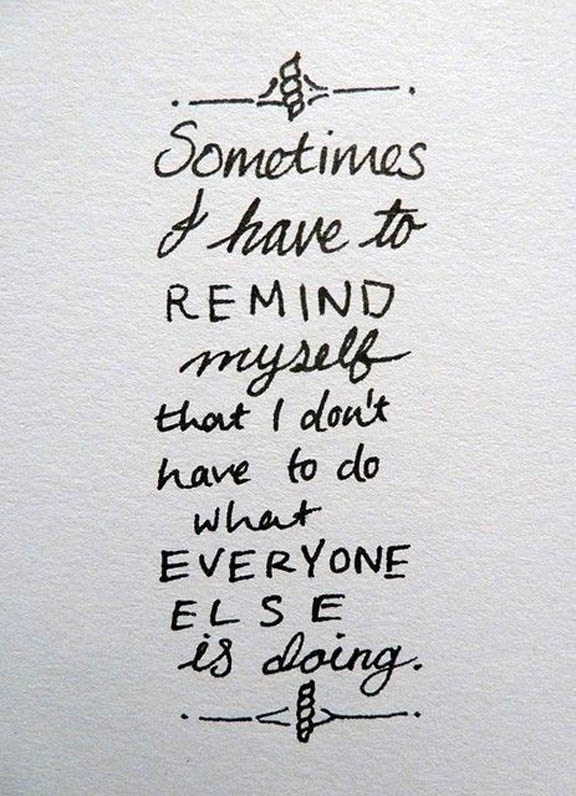 I have always said that the minute my blog became a burden to me I would stop doing it.  So far, thankfully, that hasn't happened.  I still love blogging. I love the feedback from the readers. I love all of the friends that I've made through blogging.  I love the talent and creativity inside my blogging niche.  But, what I don't love is the stress I feel to keep up with other full-time bloggers, or the jealousy I feel when I look at so many around me quitting their day jobs to pursue their dreams.  Yes, I admit it.  There is jealousy in my heart, and I absolutely hate that about myself.  I have never been a very jealous person, but blogging seems to have brought it out in me. That is not something I'm proud to admit, but it's true. I need to work on that in 2014, for sure.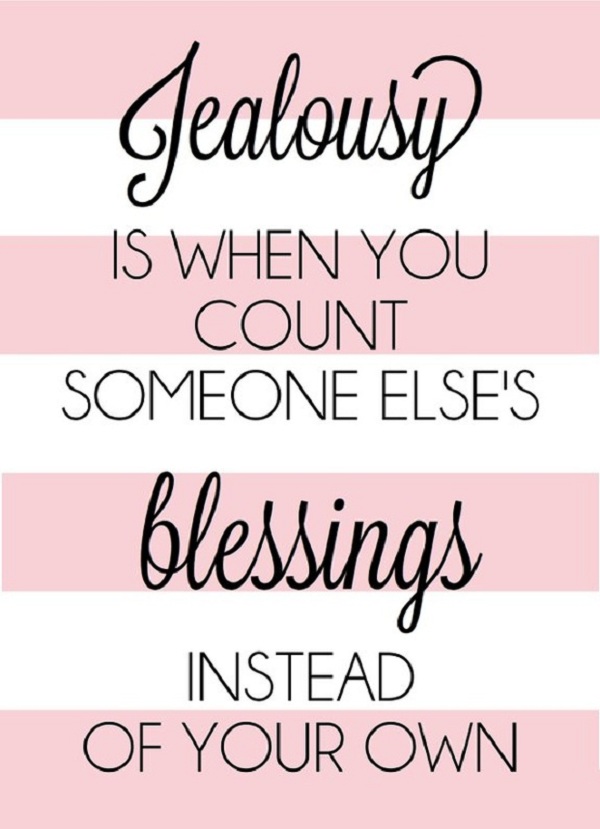 (Souce unknown)
For now, my plan it to continue to post as usual without any grand leaps of faith into full time blogging.  This means my posts will continue to be erratic and unscheduled, but my content will be solid. When I decided to hone my craft, I made a personal pact with myself that I will never post something trivial just to have some kind of post up everyday.  I will not waste your time reading something frivolous because your time, like mine, is the most valuable thing that you have.  I don't want to be the 5 day a week scheduled blogger who creates filler content just to get something on the schedule. These days I strive for all of my posts to be filled with meat and potatoes kind of creativity that keeps you coming back for more.  (This particular post that you are reading might be an exception).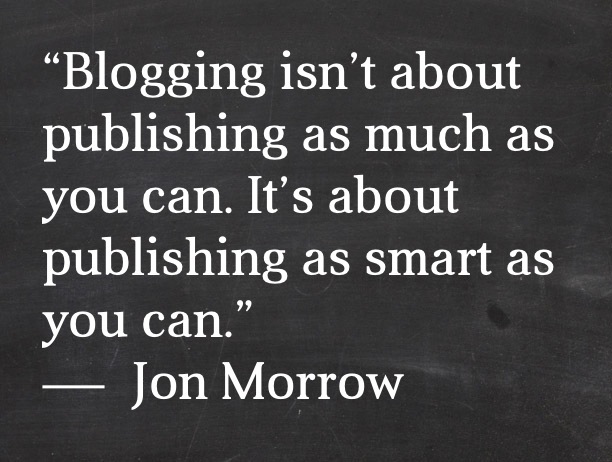 (source)
In doing this, I've created a conundrum for myself.  It's a struggle for me to find the right balance of DIY/ home décor posts versus that frivolous desire of documentation of my son and family now.  Back in the old days when nobody read my blog I wouldn't have had a second thought about posting about everything from my Ode to Gerber Graduates to that time my sister dressed up my son like Miss Cleo the psychic.  My blog served as a monthly diary where I kept updates on my baby boy's progress.  I LOVE going back and reading Garrett's monthly updates and seeing all of the things that I've already forgotten.  I don't trust my brain to retain information anymore, so my blog is my precious memory bank. I have stopped writing Garrett's updates, and missed out on many years of archives for my memory.  I don't have anything written down to show Garrett about his first day of Kindergarten, or what his favorite things are at age 5. And I have a LOT of  guilt about that.    I tell myself that my readers today don't care about these posts, and that I should stick to my DIY niche only.  But then I go and post something very personal about myself, like The House that Built Me, and I get nearly 60 comments! Amazing. 
After thinking about it some more I realized that I should just take a poll and ask my readers exactly what they like and expect to see when them come read my blog. What kind of things do YOU want to read about here?  Do you really care about my 5 year old losing his first tooth and taking his first field trip?    Do you want me to tell you all my juicy personal gossip?  Or do you prefer to keep it all surface level with neat little wham-bam-thank-you-ma'am DIY tutorials with lots of photos?  So, I'm putting it to a vote. Please let me know in the comments what you'd like to see more of from me in 2014.  I will take your comments to heart and try to get it right for this new year.