Now let me just say that I was born and raised in and around Birmingham, but this was the very first time I've ever stepped foot inside the hallowed ground that is Southern Progress.  Imagine having the Willy Wonka Chocolate factory sitting in your back yard your entire life, and finally getting a golden ticket to step inside.  That is exactly what this day felt like for me. Last week, my golden ticket arrived.  I was invited to go take a tour of the Southern Living headquarters and top secret test kitchen!
Unfortunately, since I am still on my Whole30 plan, I couldn't eat any candy.  Thankfully, nobody offered us any.  BUT, there was plenty of eye candy to go around, so come take the tour with me today! 
These lovely ladies were on the tour with me: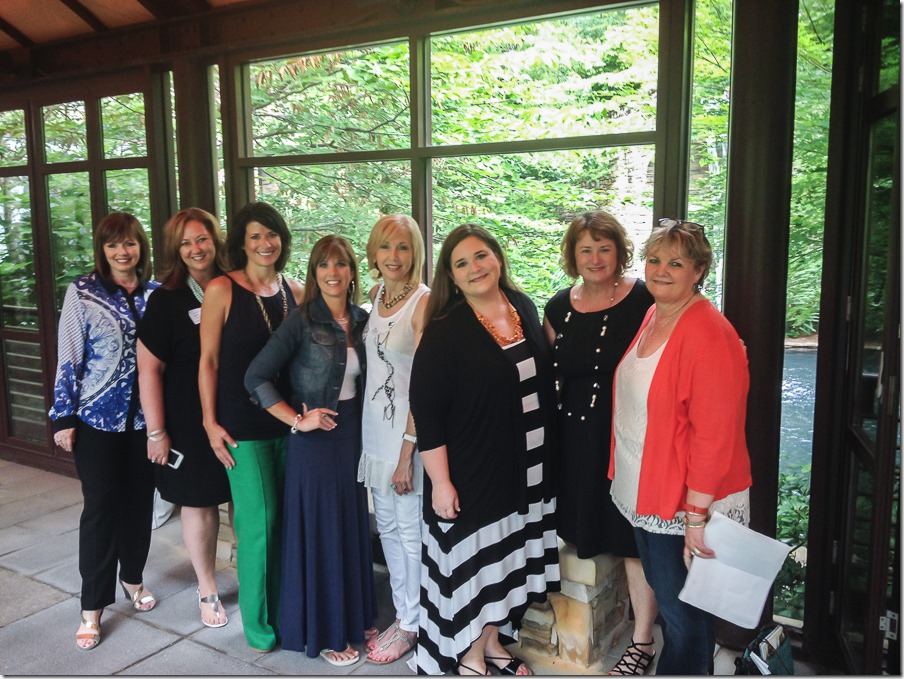 From Left to Right:  Meryll Rose (Nashville Talk of the Town News Anchor), Dana (Forest Home Media and Bella Tucker), Lucy (Lucysinspired), Heather (At the Picket Fence), Rhoda (Southern Hospitality), Me, Nancy (Forest Home Media) and Nellah (our amazing Southern Living tour guide).  Not pictured is the best intern in the world, Cat, and Heather's husband Lee who both joined us. Nancy and Dana own a PR firm in Nashville that represents the 2013 Southern Living Idea Home in Nashville, so they gave us the hookup for this tour.  They invited us all along for the ride since we bonded so well together during the HGTV Smart Home tour a few months back.
Southern Living is not the only magazine produced at these headquarters.  This is also the home of Cooking Light, Health, and Coastal Living!  Birmingham is a hotbed of excellent print journalism, in case you didn't know.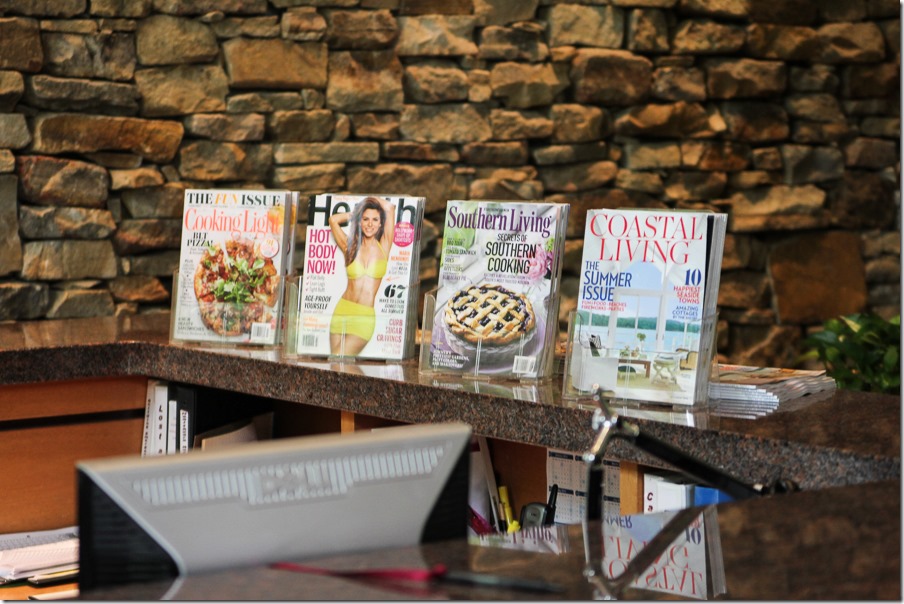 The offices are tucked away on a wooded mountainside in Homewood, Alabama, where the views out the windows are spectacular.  Check out the ferns in the creek bed that ran underneath the whole building.  Now I want to plant my entire front yard in ferns.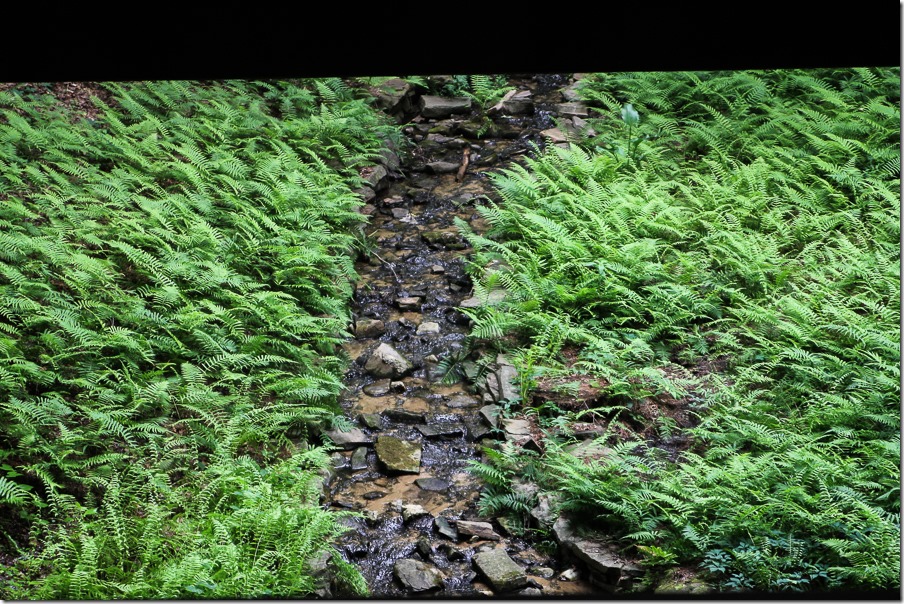 The lobby was stunning with lots of stacked stone and natural elements all around.  The building had a very Frank Lloyd Wright "Falling Water" vibe to it.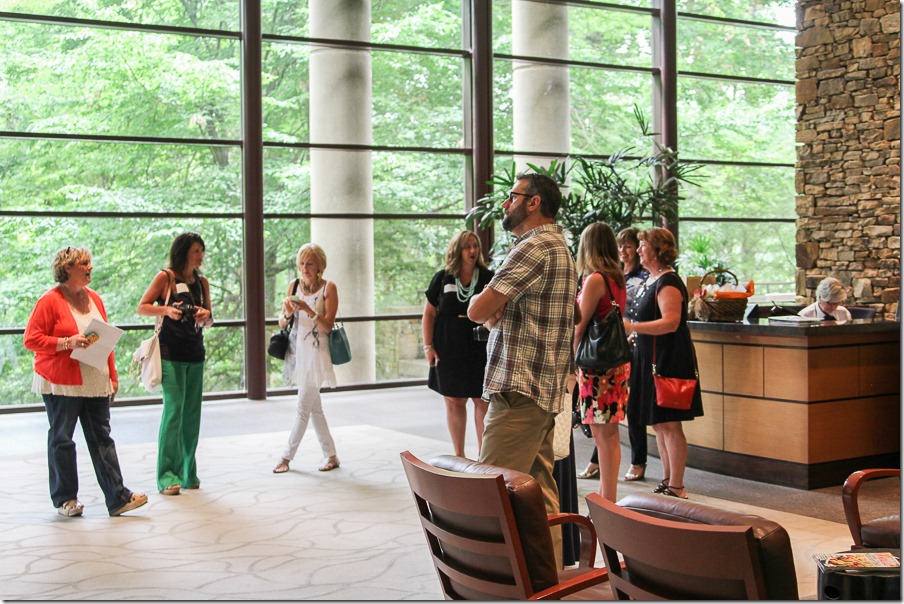 Check out this atrium!  Water, water everywhere….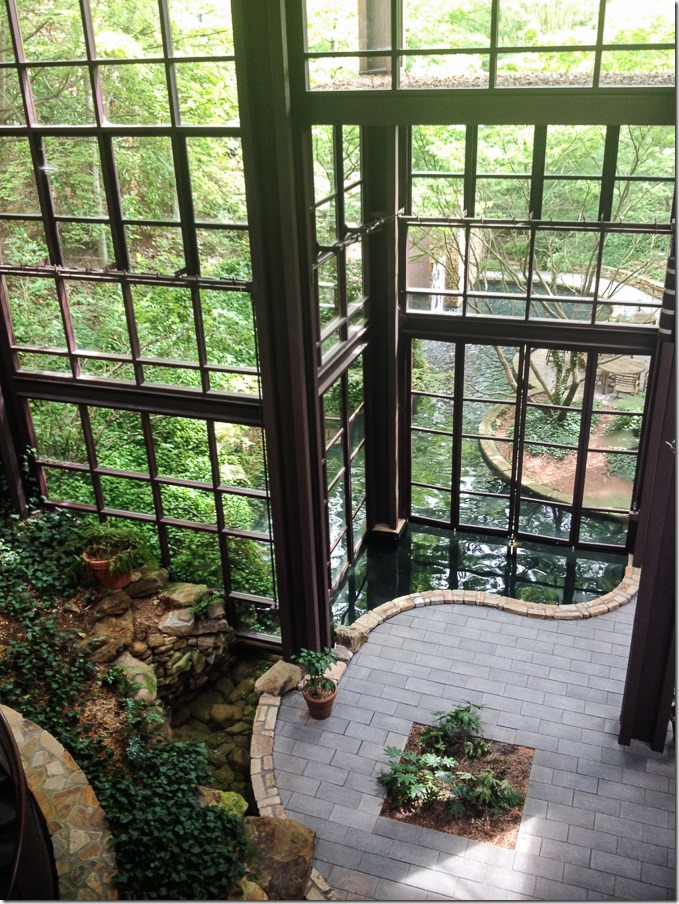 Inside the production areas is where things got really interesting.  As a designer who has dreamed of having my magazine work featured being between the pages of Southern Living, I was in complete heaven getting this behind the scenes tour of how they create their own masterpieces.  These were the table tops they used for various food shots. I'm gonna need more closet space in my house.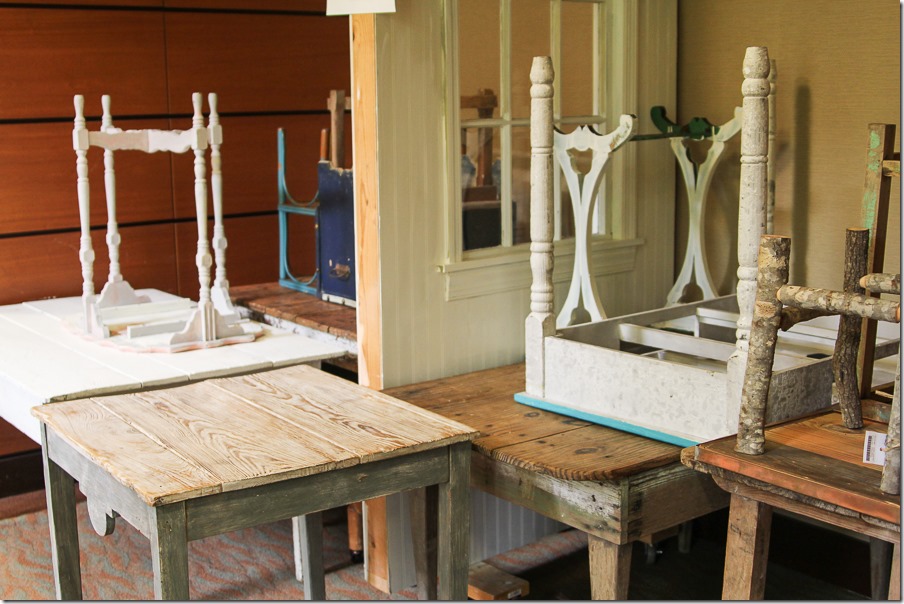 Check out all of these backdrops that the photographers use for their vignette pictures.  I'm thinking I need to start a collection of these myself, to make my food photos even more Pinterest worthy.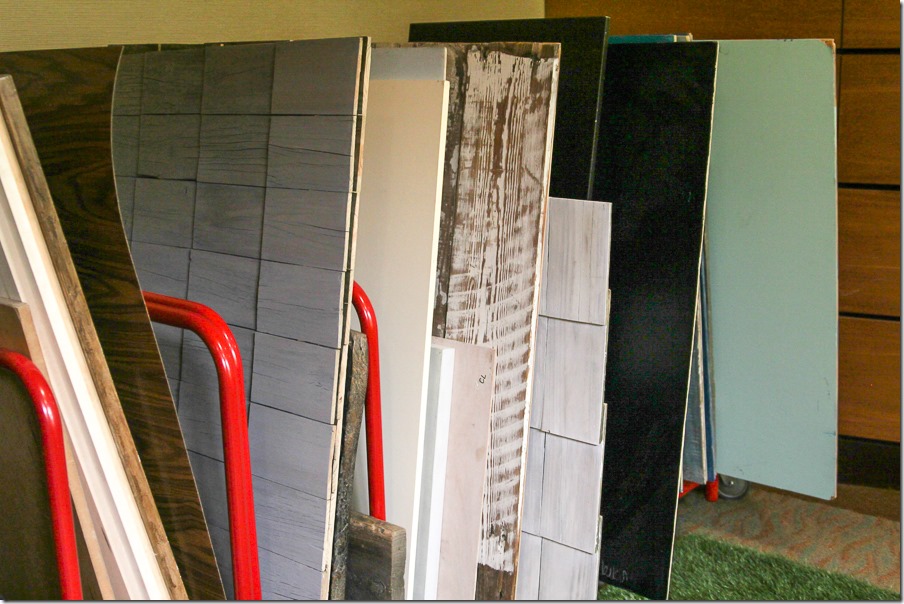 Here is one cart of stuff to stage a table setting.  Wow.  I definitely am gonna need more storage space if I am going to keep up with these folks.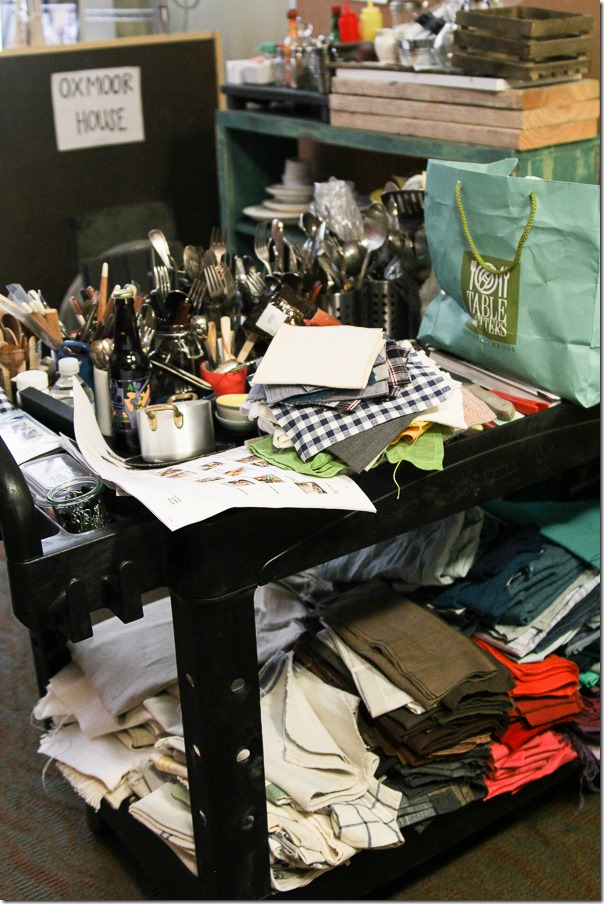 We stumbled upon some photographers hard at work by a huge set of windows.  I cannot show you what they were shooting since it's Top Secret, but I wanted to show you the diffusers they were using to give the scene some soft light.  I was making fast mental notes in this area.  I was also too chicken to snap a picture but thankfully Meryll stole one behind my back. Hopefully this photo doesn't get me in trouble!  Thanks, Meryll, for being brave and snapping this shot:
In fact, most of the rooms we toured were Top Secret areas, since they were working on the editorials for future issues.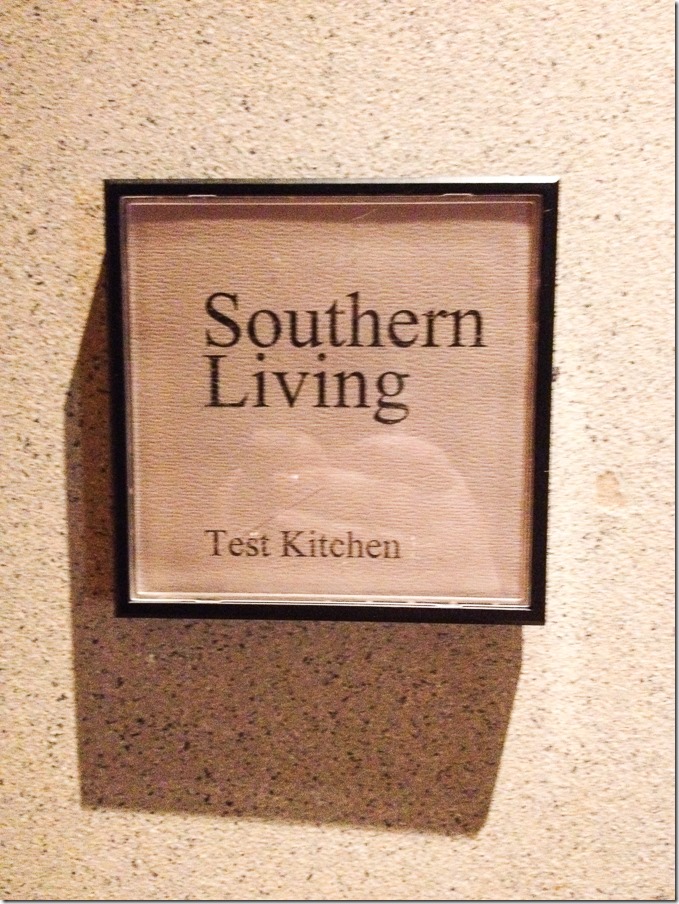 The test kitchen was another area where we were not allowed to take any photos of the staff at work, but thankfully there was an empty kitchen available out of the four where we could take crazy selfies like this one!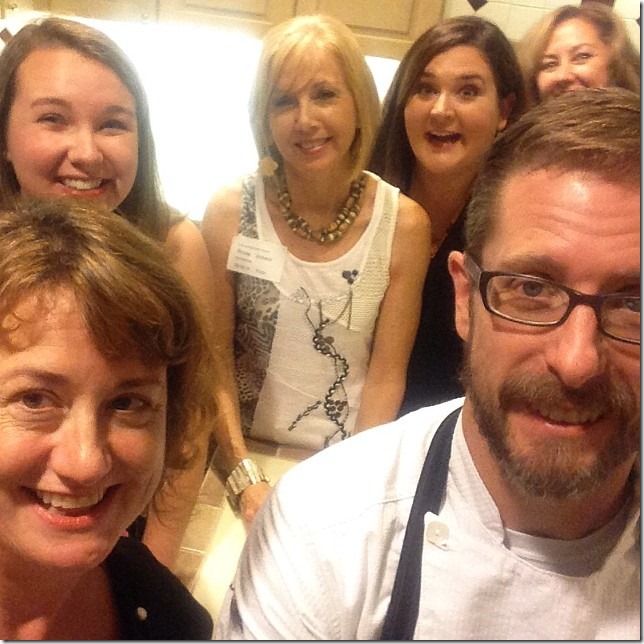 And then we composed ourselves and acted decent along with Robby Melvin, one of the test kitchen chefs.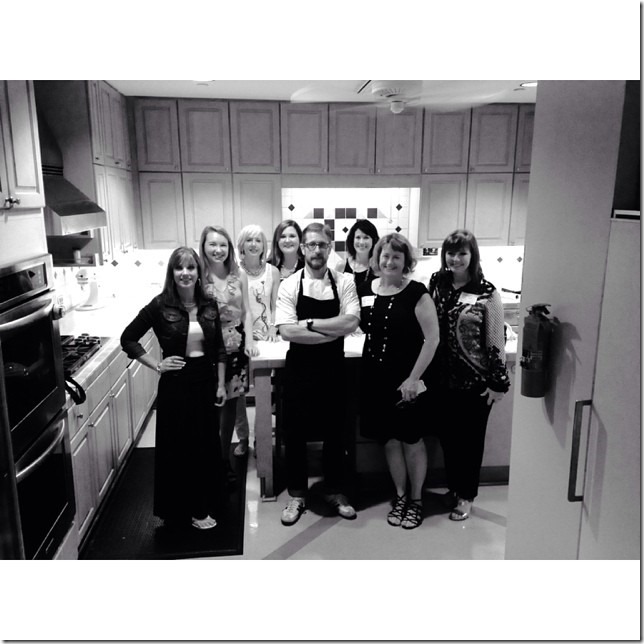 The kitchen itself was very much like a normal kitchen that you might have in your own home.  One of the things Robby pointed out was that they create recipes with the everyday shopper in mind, so they stock their kitchen with food from "normal" grocery stores since specialty items are not easy for the average shopper to find.
Exhibit A: Their spice rack looks very much like my spice drawer at home: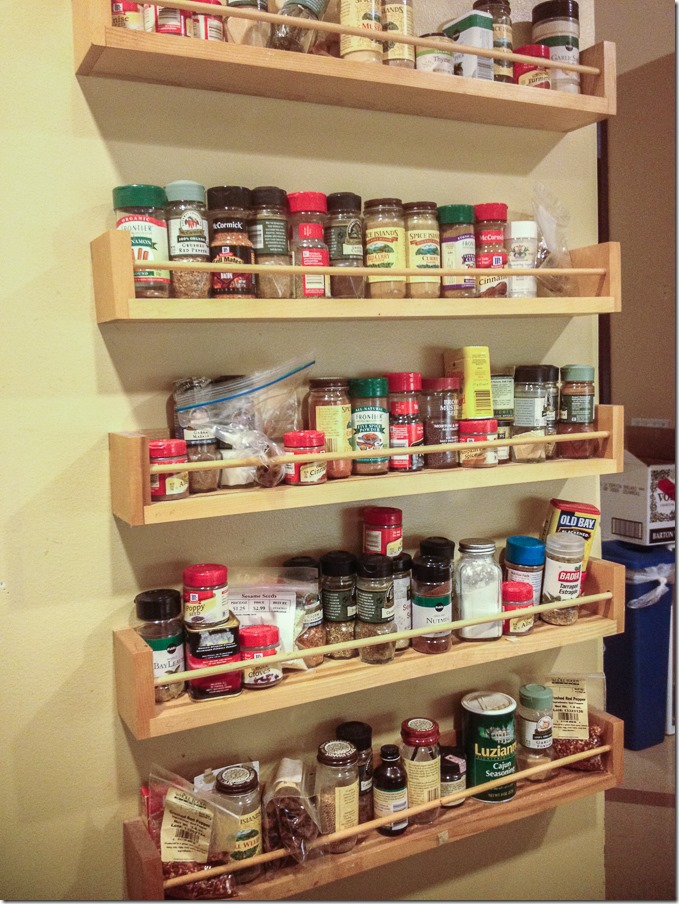 This little unsweet tea tag caught my eye.  Turns out, they are from Ballard Designs!  These beverage tags are so cute I might need some for myself.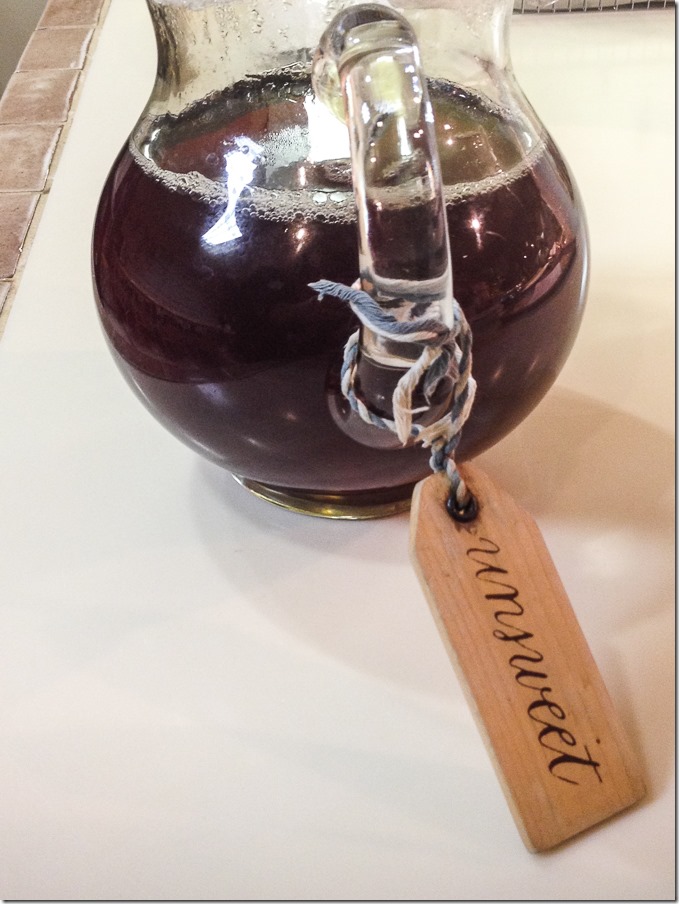 Then came the tour of the prop closets.  WOW.  Just wow wow wow….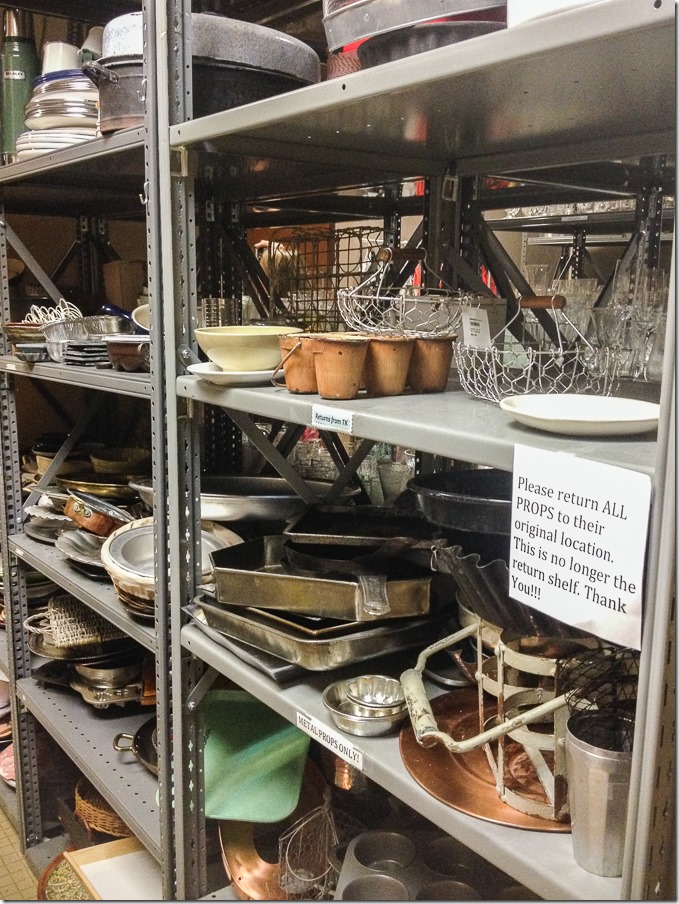 Check out all these ironstone and white platters. They were prepared for any kind of photo shoot you can imagine.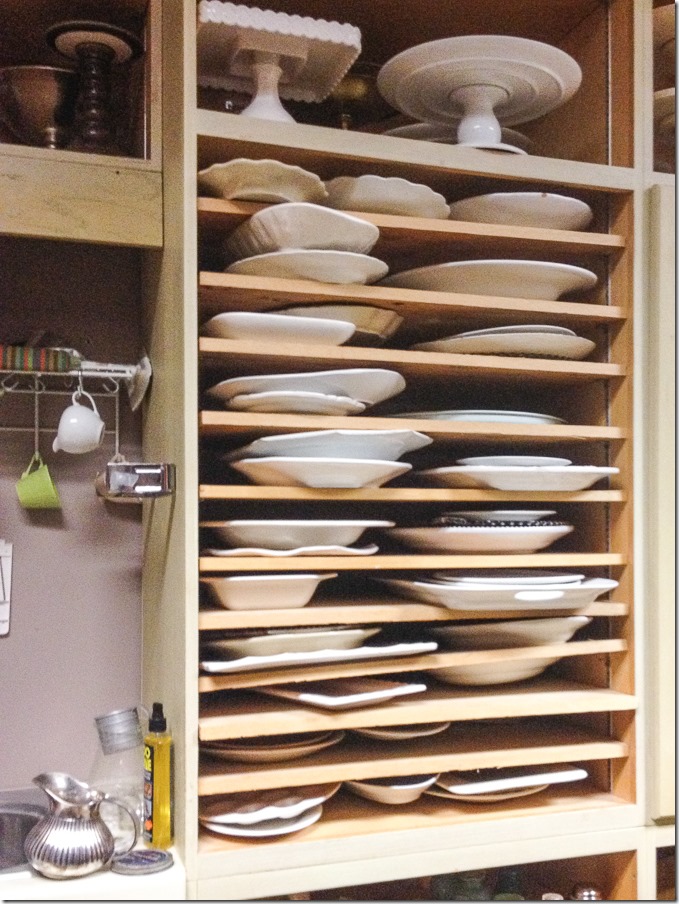 After the tour was over we got to quickly meet the new editor, Sid Evans.  He is replacing the former editor, Lindsay Bierman, who is headed to the University of North Carolina to be a college chancellor.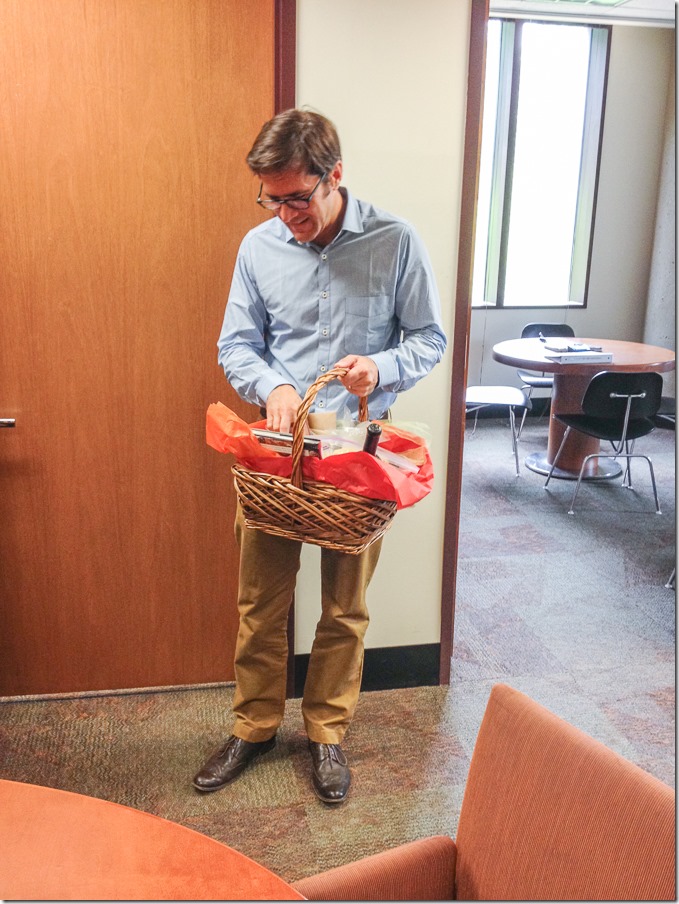 We gave Sid a "Welcome to Southern Living" basket with all sorts of goodies from around the South.  My contributions? I threw in my friend Rachel's Picture Birmingham notecards (benefitting The Wellhouse), and my friend Donnalee's handmade Alabama ornament from Blankenship Farms (tied on the front), and some Southern Flavor charbroil seasoning made In Selma, AL.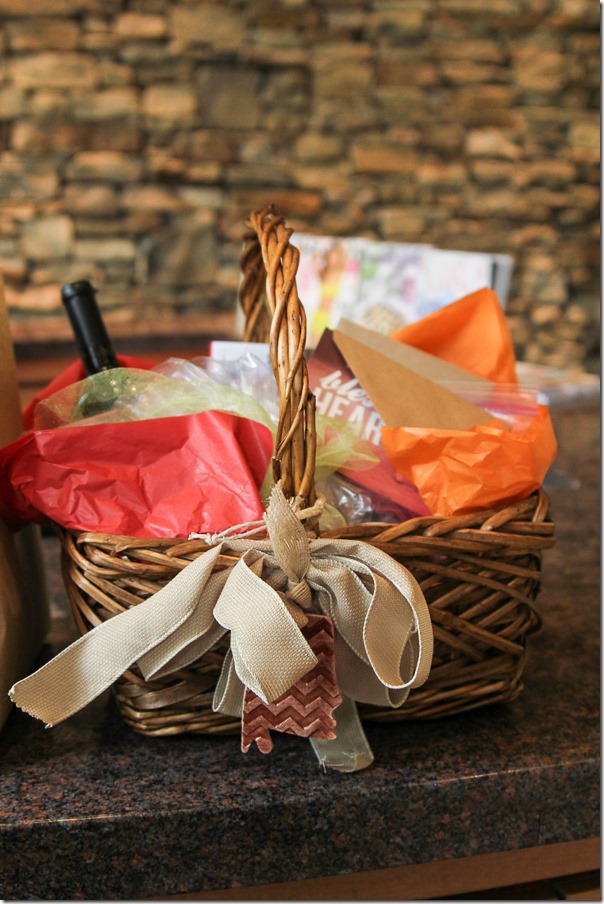 After it was all said and done, we had SUCH a great girls day full of eating, shopping, eating and laughing.  We had lunch at Bottega downtown, where I proved that it is possible to stay on my Whole30 plan while eating out at a restaurant. (Thankfully)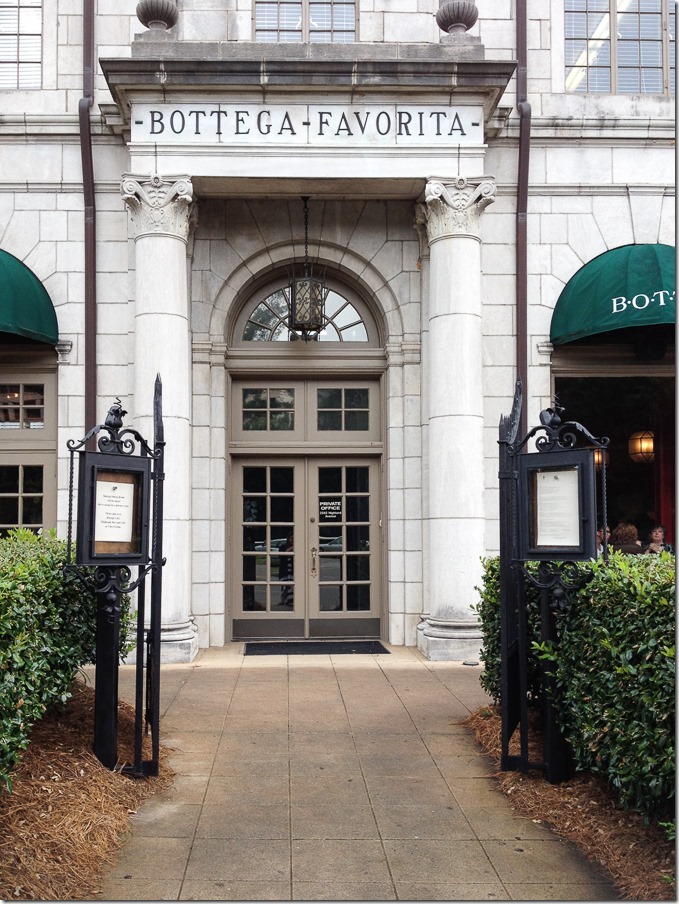 We visited Digs Design new warehouse, where I snagged this rusty old olive bucket and a few other goodies.  You never know what you'll find at Digs!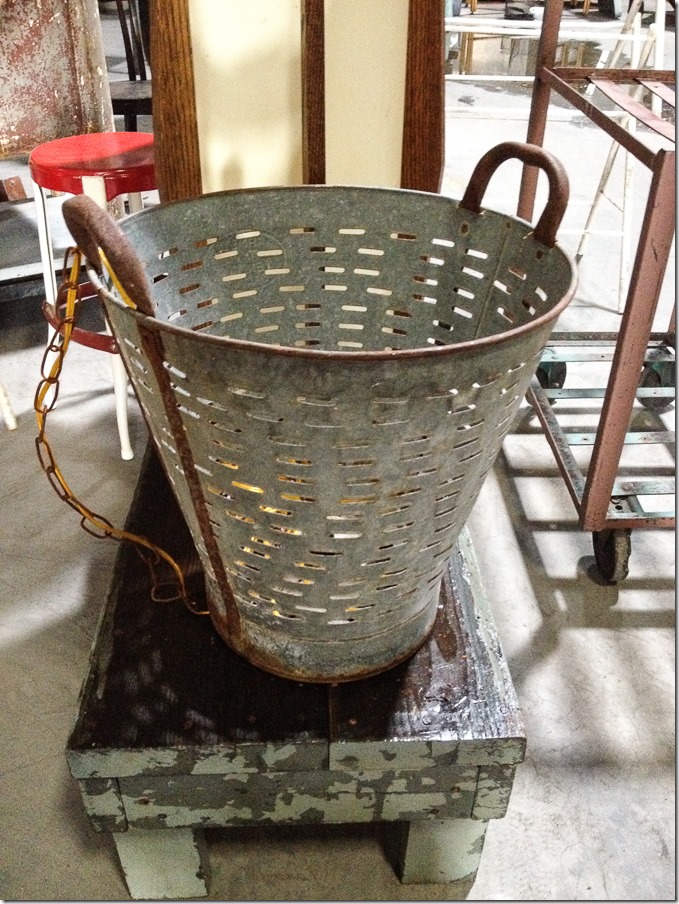 Afterwards, we shopped in some of my favorite stores in downtown Homewood, then headed back to my house to hang out for a while before dinner.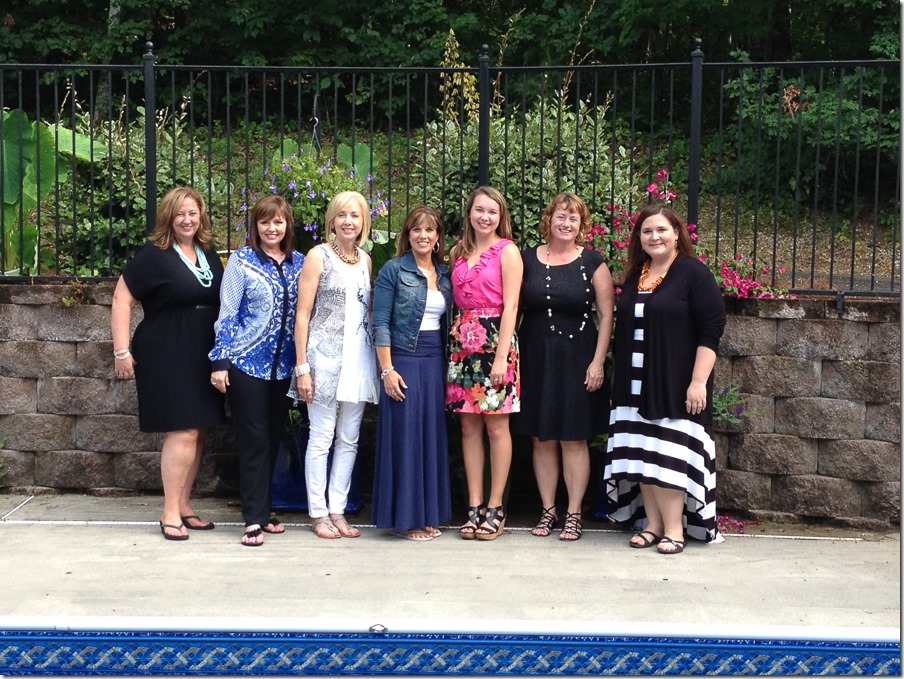 All in all, it was a dreamy, fantastic day that could not have been any better.  I am SO honored and blessed to know all of these amazing women.  Thanks so much to Nancy and Dana for including me in this golden ticket day of my dreams.