So, my husband and I have been doing the Whole30 challenge this past month. You can check out our progress so far here and here.
One of the hardest things about the Whole30 is finding a suitable salad dressing that is approved on the plan. You pretty much HAVE to make your own salad dressings if you're going to stay "legal". All of the store-bought stuff I've seen has some junk in it that will definitely not be Whole30 approved.  If you're wondering how to make your own salad dressings, let me share just how simple, quick and delicious it is!  I love my Kolder Salad Dressing blender bottle for making the measurements super easy.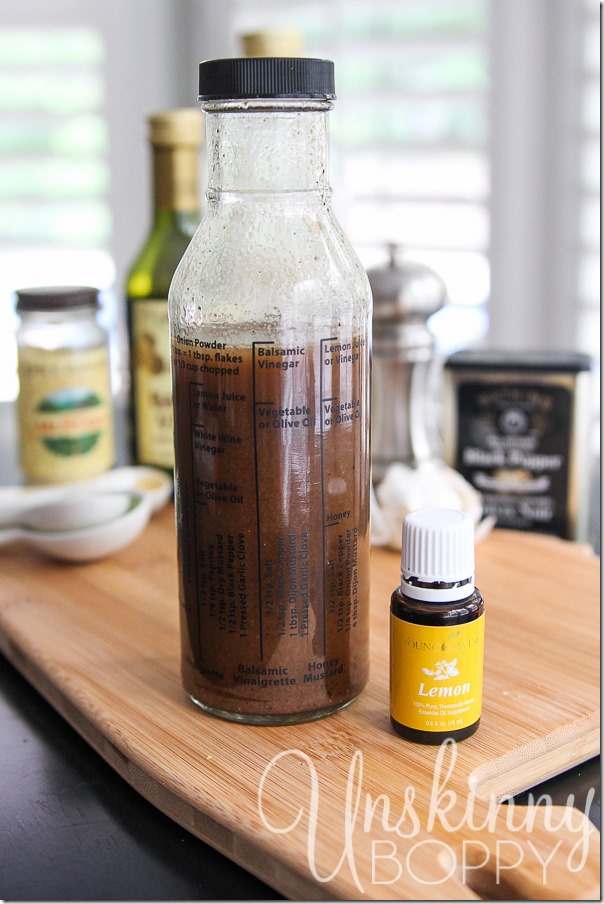 The Balsamic Vinaigrette recipe is right on the bottle along with a whole bunch of others, but I decided to improve it just a tad. Here is my version of the recipe with a special ingredient.
Lemon Balsamic Vinaigrette
12 oz olive oil
4 oz balsamic vinegar
1/2 tsp salt
1/2 tsp black pepper
1 T. mustard powder
1-2 cloves fresh garlic, pressed
4 drops Young Living Lemon Essential Oil  (You could also substitute orange or lime oils)
Shake all those together and you've got yourself a killer salad dressing! The lemon oil brightens up the flavor of the balsamic and adds an intense flavor that is just incredible.
Check out my favorite lunch these days…. YUM.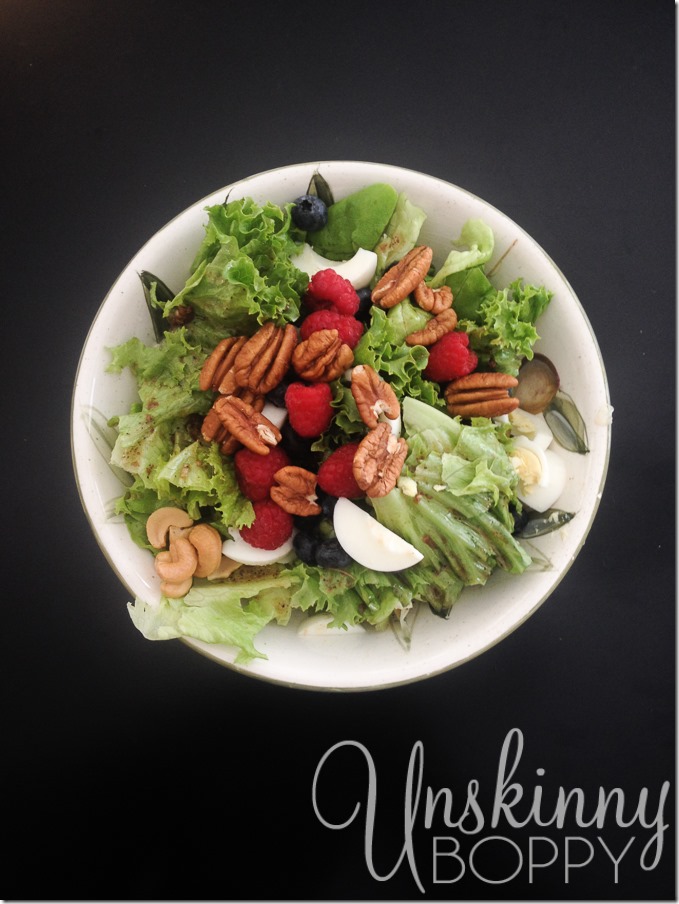 I am a Young Living wholesaler, so if you'd like to buy some Lemon essential oil, send me an email here and I'll be happy to sell you a bottle!  I cannot recommend ingesting other brands of essential oils because I don't know their purity, but Young Living has a seed to seal guarantee, which assures me their oils are safe to ingest (as long as they are labeled dietary supplement you're good to go!)
For more info on how to buy essential oils, click here.