April 15th Edit: Today is the day to start entering to win the 2014 HGTV Smart Home! Click here to enter!
---
All my life, I have been bombarded with predictions of life in "the future".  George Jetson and Michael J. Fox both led me to believe that I would be flying in my very own DeLorean-esque hovermobile while eating freeze-dried pizzas that cooked up in 2 seconds flat from the local levitating fast food restaurant.  Here we are nearly fifteen years into the new millennium, and I am STILL waiting on Rosie the Robot to come clean my house. Back in the Y2K I was impressed by technological advances like the internet and the George Foreman grill.
But nowadays? 
Things are finally looking up.  I'm closer to Rosie than I've ever been.  After touring the 2014 HGTV Smart Home in Nashville last week, let me paint you guys a realistic view of how far advanced life is in the 21st century.
From all outward appearances, the house is as traditional as they come.  With gorgeous curved lines and steep roof pitches, this home could easily have been plucked straight out of the 19th century French countryside.  HGTV teamed up with local Nashville home builder Carbine & Associates to bring you the latest and greatest in futuristic homebuilding ideas.
And even at first glance on the interior, you'd never know what technological advances lie hidden just beneath the surface.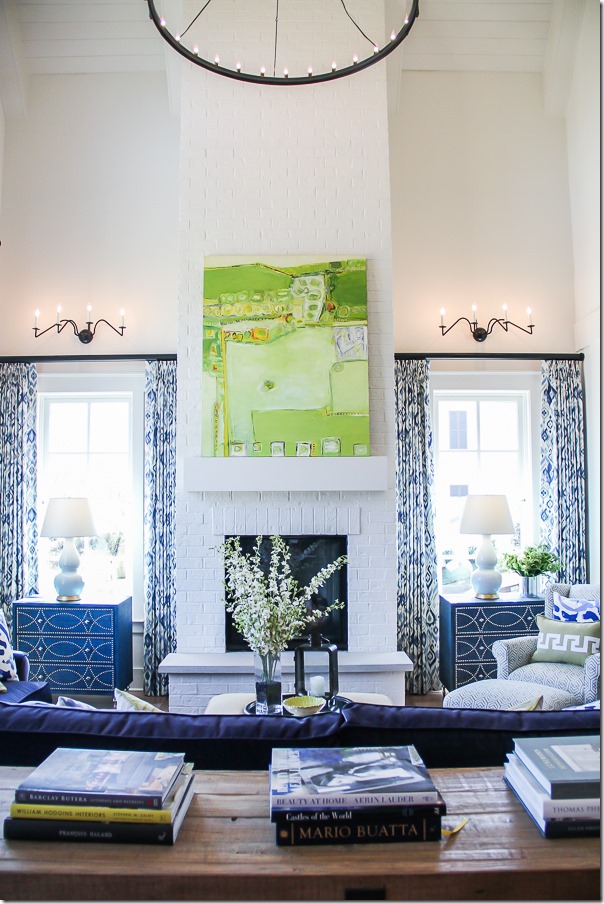 That is, until the tv screen cranes it neck out of the wall to look right at you and say hello! 
Well, hey there, Mr. Flatscreen.  Nice to meet you, too. Please don't go all HAL 9000 on me.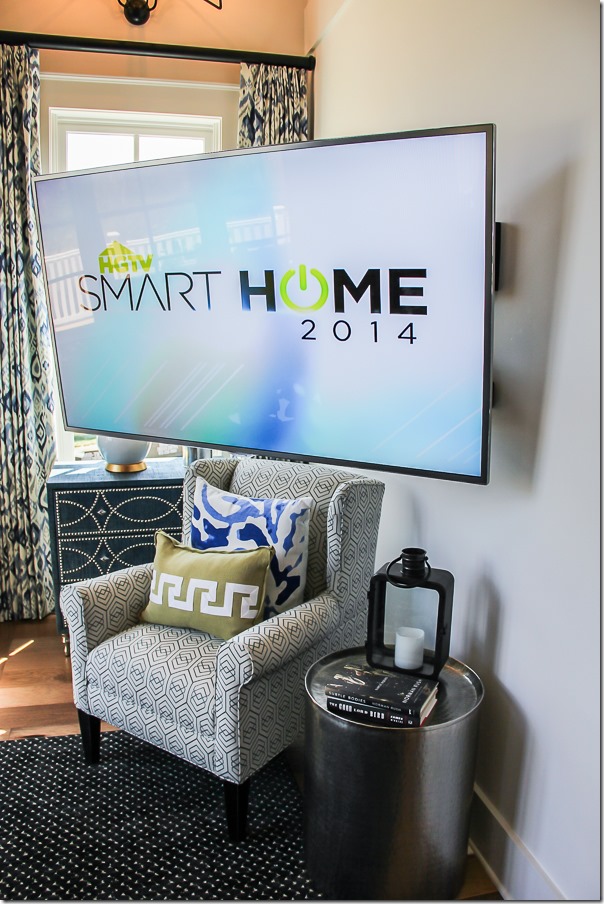 There were TVs built into every corner of the home, including right in the kitchen cabinetry (right above the built-in coffee pot).  You will never again miss another episode of Love it or List It.
This Jenn-Air range with a built in hot water dispenser above the stovetop had me drooling.   I could SO whip up a freeze-dried pizza inside this thing.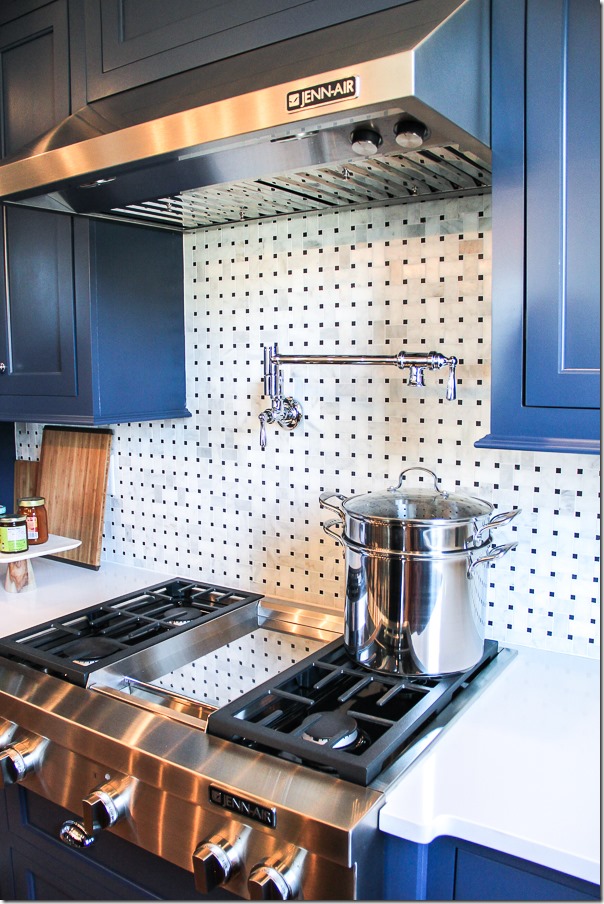 The comfy master bedroom had big, bold graphic prints from floor to ceiling, but there was technology hidden in every corner.  The bed alone featured more sophisticated technology than my first car.  It came with remote controlled memory foam mattress that would sit you up and lay you back down with the touch of a button.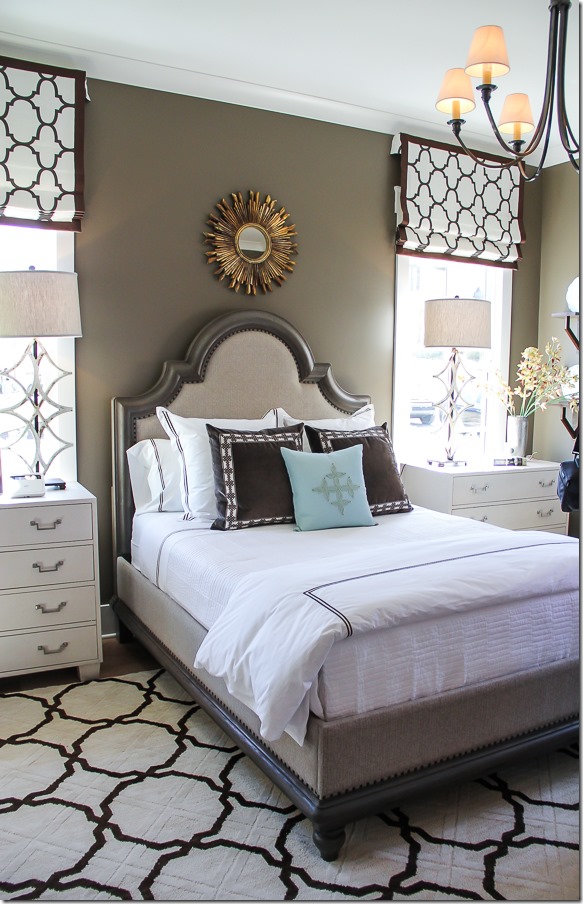 Flat panel TVs everywhere, with nary a wire in sight. That takes some major space planning, y'all.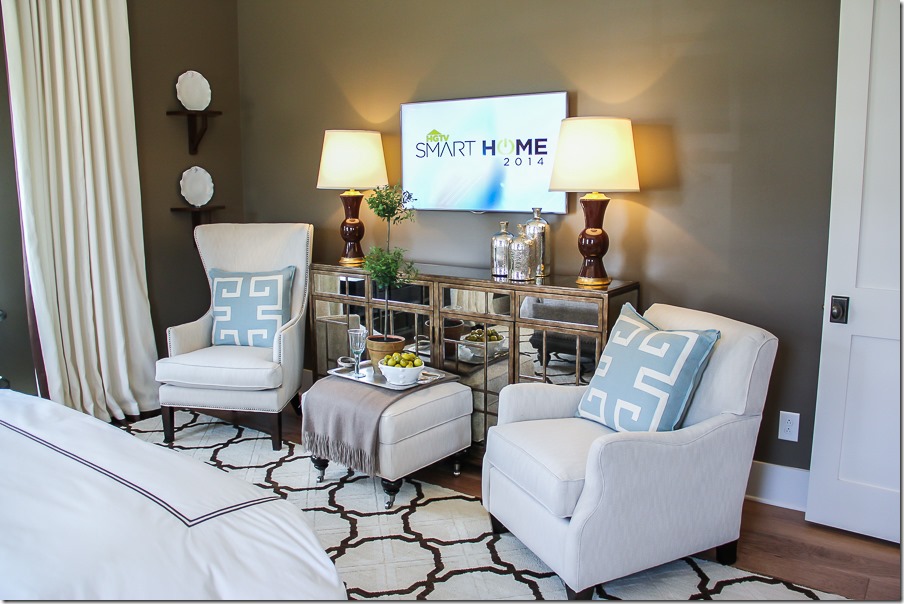 How about scheduling your master bedroom window shades to rise with the sun and lower as evening approaches?  You can do that from your iPad. Seriously.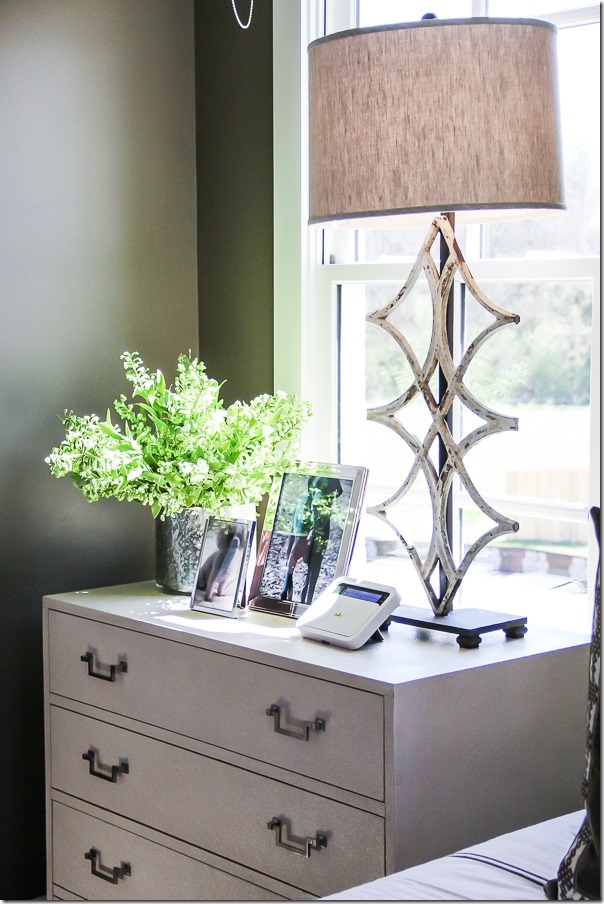 Or, if you're really advanced, you can set your touchless shower to turn on and start heating up before you even get out of bed in the morning.  And guess what?  There was yet another tv inside the shower with you.  Apparently folks of the future watch a lot of television.  I am more of a laptop girl, myself, but I do love to watch reruns of House Hunters so I could take Suzanne Whang right in the shower with me. On the other hand, there is a chance my water bill would be sky high because I would keep hitting the snooze button while my shower was running without me in it.  This house is way smarter and more organized than I am.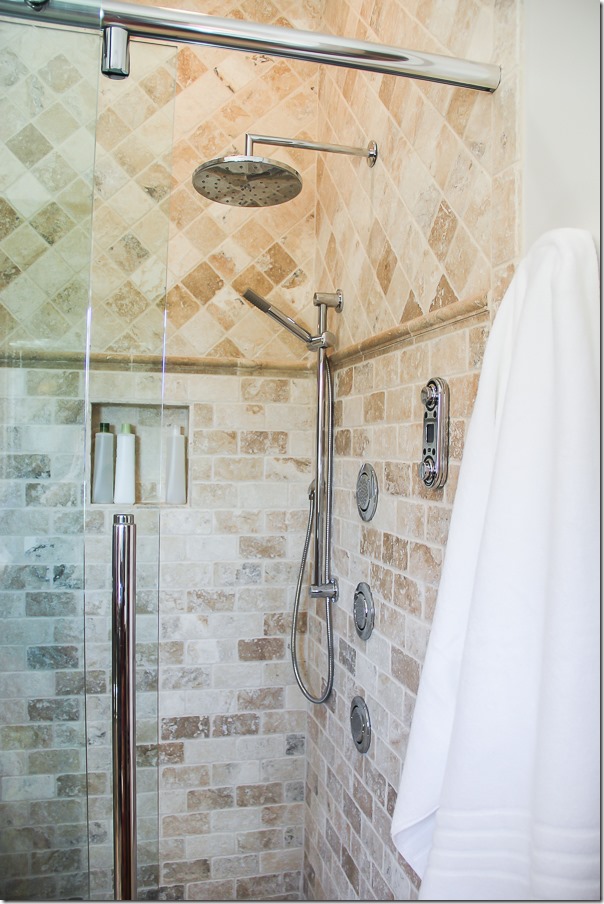 It's got brains and beauty. Kinda like Computer Engineer Barbie.  It's the full package, y'all.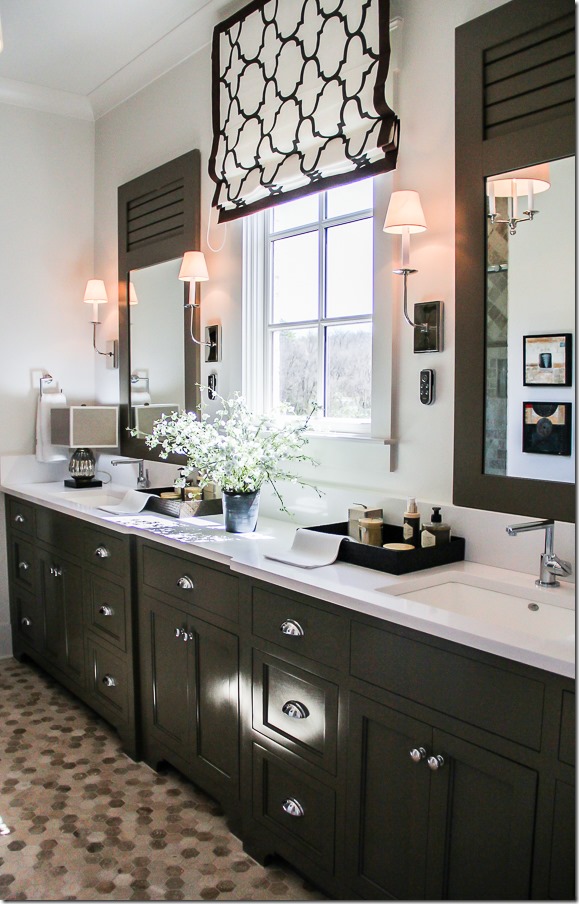 Notice there are grommets for your ironing board?  Seriously?  Talk about wire management. I'm so impressed.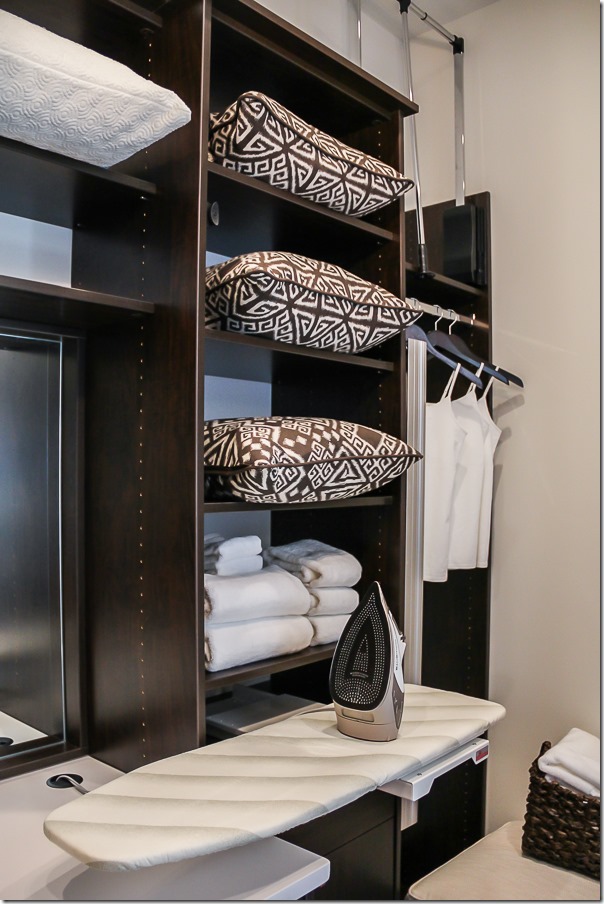 And in case you were wondering, all of that wiring gets sent through the walls in conduit (that's a fancy word for empty PVC pipes) straight back to this special data room upstairs where the time machine is hidden.  No, just kidding.  That's not really a time machine.  It's actually the digital heartbeat of the home, where all of the modems and electronic geekery gets stored.  But wouldn't it be awesome if it really were a time machine?  I'd be all over that.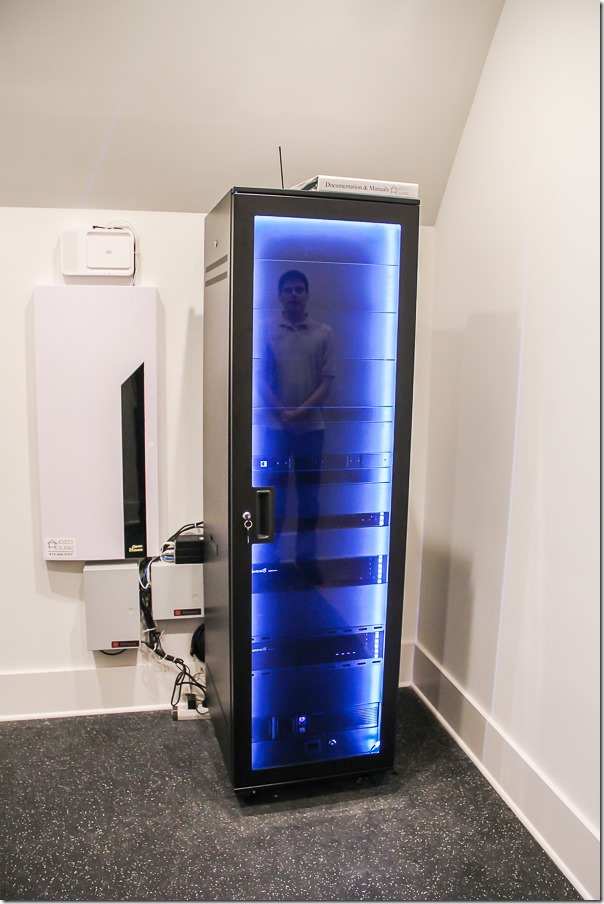 But, true to it's roots… there are still plenty of classic features inside this Smart Home.  I loved this little boys bedroom with a handpainted sign over yet another wall-mounted television set.  My kid would never leave this room.  There would be X-Box Minecraft on that tv from sunup til sundown.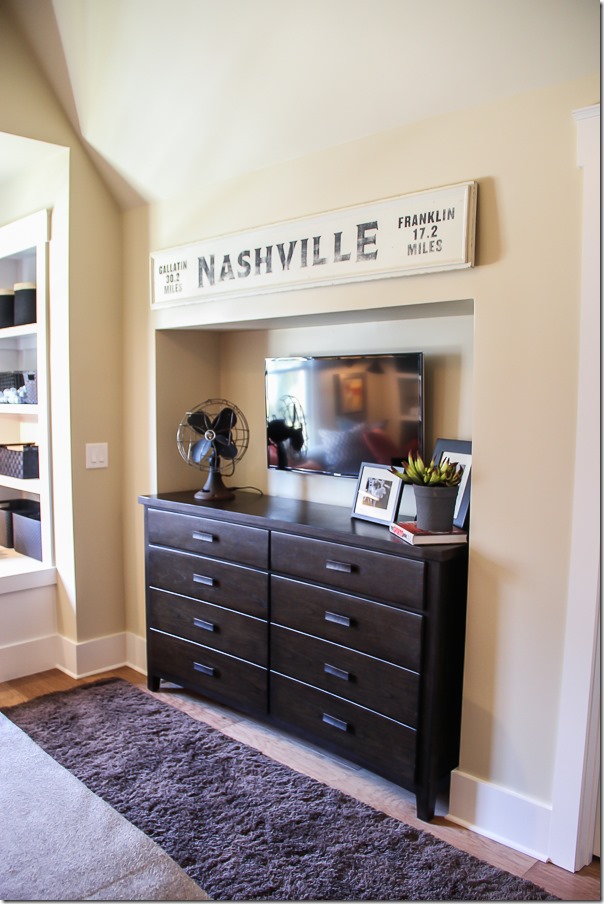 But over in the window seat there were plenty of baseballs in a basket to remind the youth of tomorrow of America's favorite pastime while they cozy up and play on their iPads.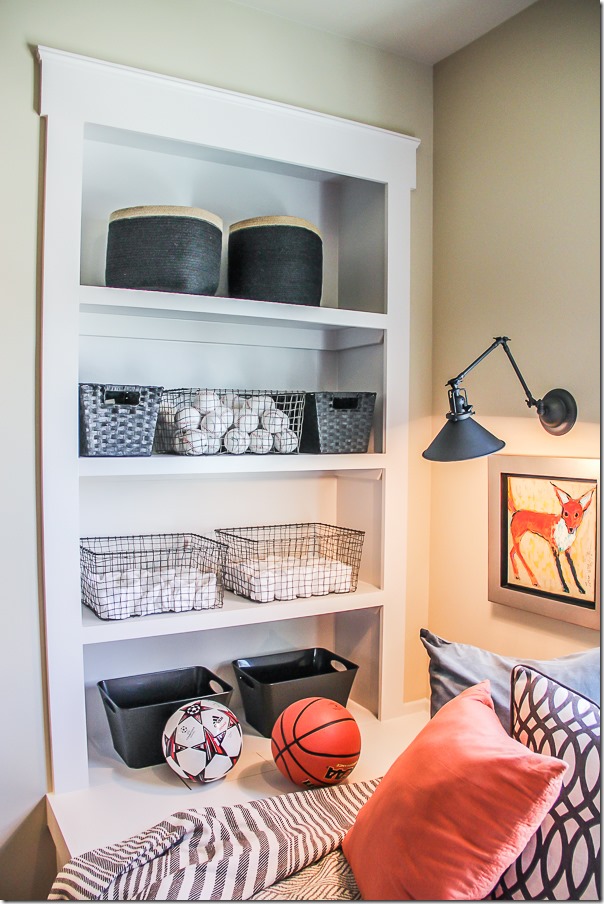 Ok, check out this stunning room!  We all agreed that this was one of our favorite rooms in the house, with bold blue board and batten walls and planked ceilings.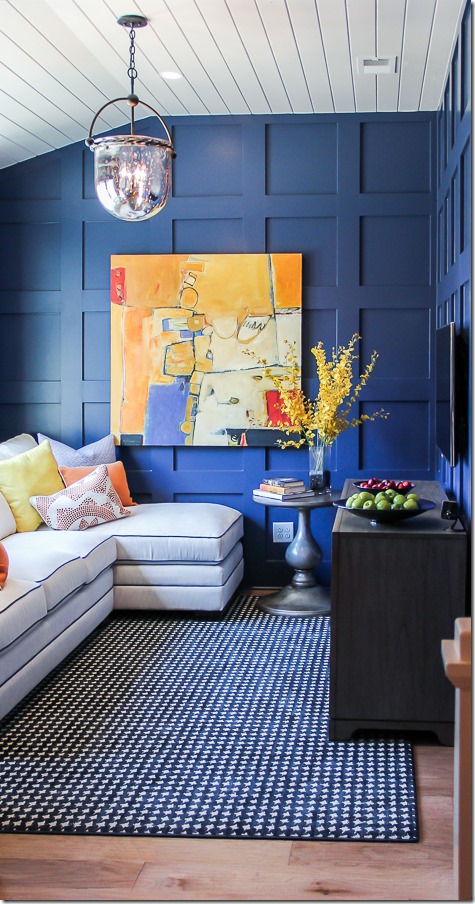 The lighting in the whole house was controlled wirelessly, as well.  You could dim the lights with the flick of a finger on your iPad.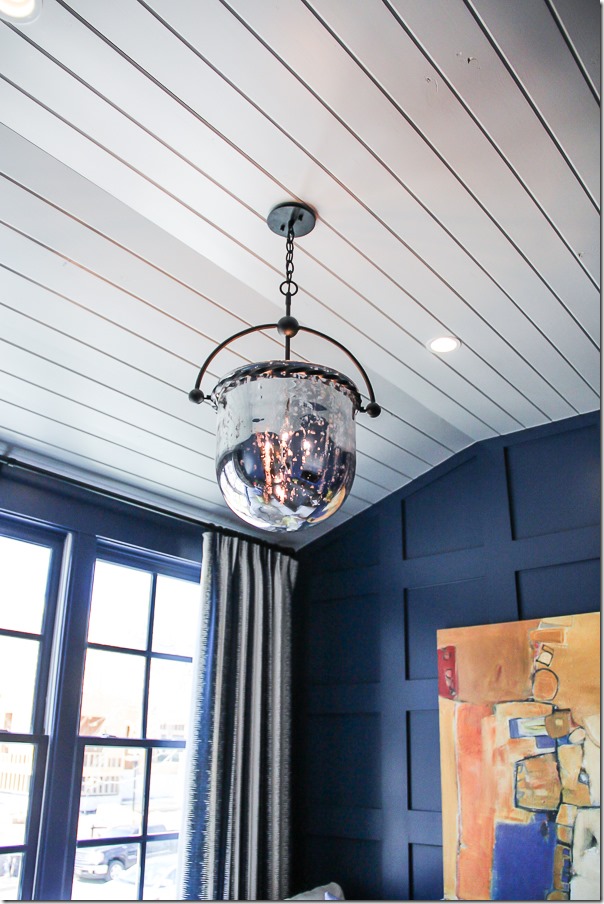 Let me pause from the futuristic jargon to drool over this gorgeous side table.  Y'all know what a sucker I am for this hour-glass shape pedestal table, right?  (If not, let me present to you Exhibit A; Exhibit B)  Little in the middle but she's got much back.  I LOVE THIS TABLE.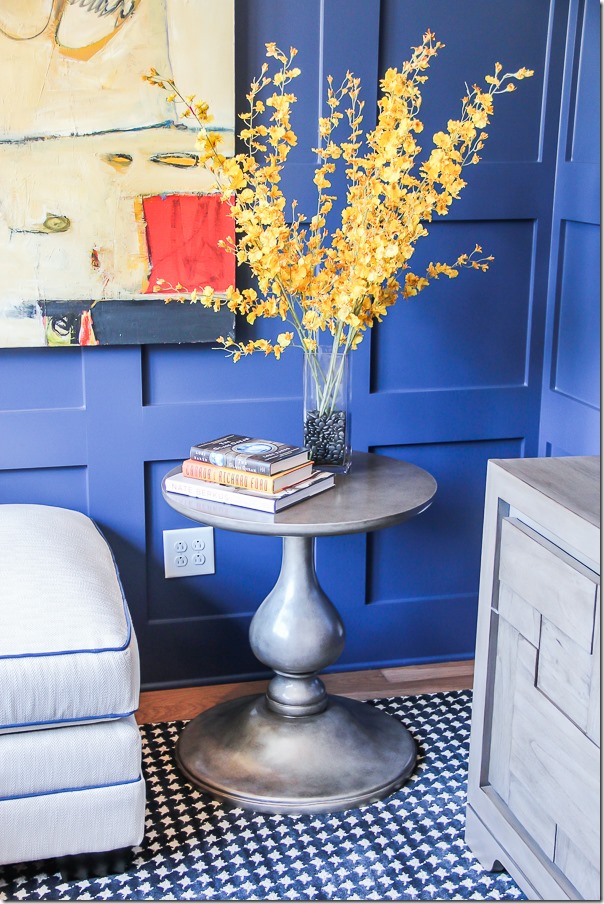 I don't believe there was a single room in this house that didn't have a tv mounted on the wall.  I was amazed!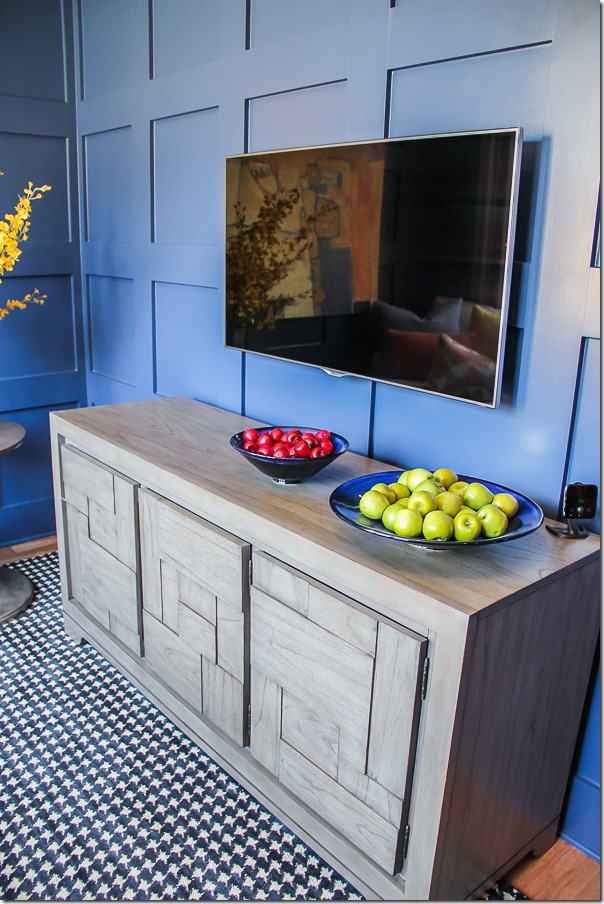 The basement rec room was probably my most favorite room in the whole house.  There was an entire STAGE down there, y'all!  Like, they literally replicated the stage from Tootsies on Music Row and sat it right down inside this basement.  You could have some mega-karaoke parties in this house.  This country music lover's heart was going pitter-patter over this basement.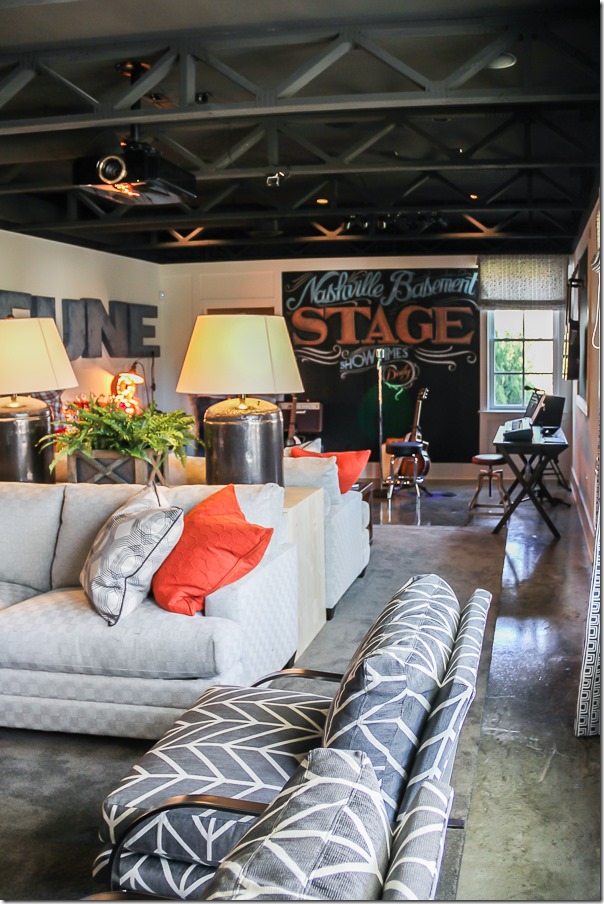 The amazing DIY chalk artwork on the wall was hand sketched by a local artist.   I was blown away by the talent!  Hand sketched.  Not projected.  Wow.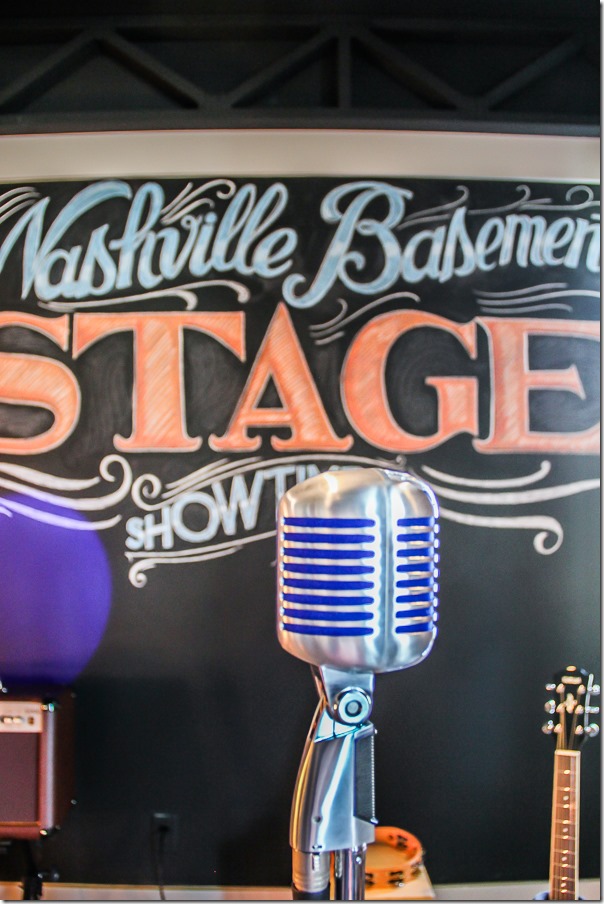 If you were feeling really brave you could record yourself singing from this camera hanging in the rafters and project yourself on the big screen across the room.  Then you could watch yourself perform and pretend like you were sitting between Blake and Adam on The Voice.   Cee-Lo and Christina are optional, of course.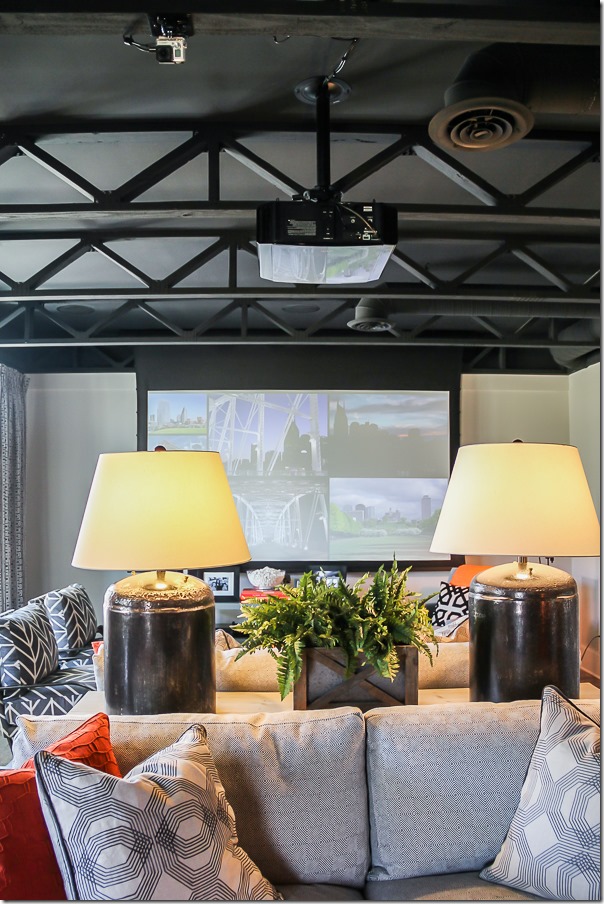 So, those are just a few of the highlights of this amazing Smart Home.  What do you guys think?  I know I could happily live in this house in a hologrammed heartbeat.  It may not be a George Jetson SkyPad, but you can operate your entire house from an iPad.  And that is truly out of this world.

Click here to take the full 2014 Smart House Tour. 
Click here to enter the Smart Swag Sweepstakes (they are giving away items from the house!)
And on April 15th, you can start entering to win the entire HGTV Smart Home, just like the Dream Home.  Isn't that exciting??
So, who wants to win it?  Head over to HGTV to sign up for email reminders to let you know when the contest begins.
Thanks so much to HGTV, Forest Home Media and Carbine & Associates for hosting us in Nashville last week! It was a BLAST!  I heart Nashville so, so much!  Here is a great group shot taken by my friend Heather from At The Picket Fence: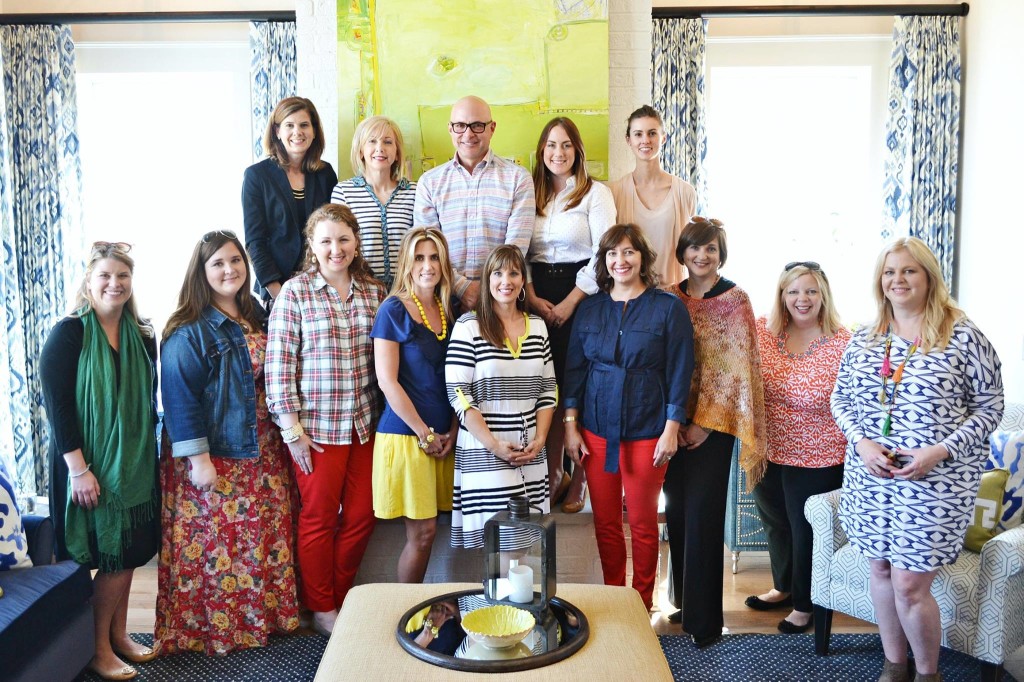 Front Row from Left to right:  Virginia Moon (HGTV/ Scripps Network), Beth Bryan (Unskinny Boppy), Kate (Southern Belle Simple), Kristi (The Decorologist), Heather (At The Picket Fence), Brandy (Make + Model), (I'm sorry, I don't know the next blogger),  Karianne (Thistlewood Farm), and Melissa (The Insane Domain).
Top Row from Left to Right:
Kathy (My Interior Life), Rhoda (Southern Hospitality), Jack Thomasson (HGTV), Kelly (Grokulsky Interiors) and StyleBluePrint Nashville.