As they say in Game of Thrones… Winter is coming.
Which means it's that time of year when my skin gets as dry and ashy as a White Walker with a bad case of the blue eyes.  Yeah, not pretty.
Before someone sticks an obsidian shiv in my ribs, let me show y'all how I have started making my own DIY Body Butter using essential oils!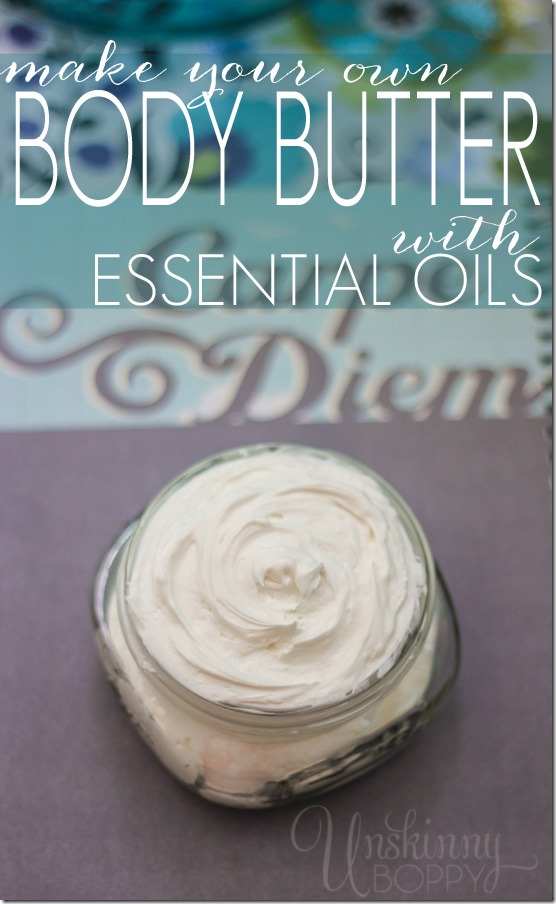 This recipe is super simple, but you're going to need a few key ingredients first.
Whipped Body Butter Recipe:
1/4 cup coconut oil
1/4 cup raw shea butter
2 oz sweet almond oil (you could sub jojoba oil)
Young Living essential oils of your choice (see below for my suggestions!)
Directions:
Using a saucepan over low heat, melt all those oils together completely until they are liquified. Pour into a stainless steel bowl (I used my Kitchenaid mixing bowl) then sit it in fridge. Once it starts to harden back up so that you can see your fingerprint in it (this could take anywhere from a few hours to overnight), whip it up for a few minutes with the mixer until it is light and fluffy like cake icing.  Yields one to two cups.
This recipe makes about one cup, which fits perfectly inside these cute half pint Mason jars (I get them at Walmart).  If you add essential oils, be sure to avoid any delicate areas like your eyes, ears or other sensitive parts! (You know the ones…) and always store in an airtight glass container so the oils won't leach any yucky chemicals out into the lotion. If you keep it stored in an airtight container in a cool place without direct sunlight it should last quite a while! I've had some I've been using for about 6 months. If it gets hot it will melt and lose it's fluff, though, so keep that in mind.  If it does melt, no worries…it would still be useable, just not as light and creamy.
TO SEE A VIDEO DEMONSTRATION OF HOW TO MAKE BODY BUTTER, CLICK HERE.
Now comes the fun part!  Using this body butter cream as a base, you can mix in a few drops of essential oils to make it smell absolutely delicious. Here are a few of my favorite scents to take this body butter from excellent to over-the-top-amazing:
Add 20 drops Lemon essential oil to make it smell like lemon custard ice cream. YUMMMMMMM.  Please don't eat it, even though you might be tempted.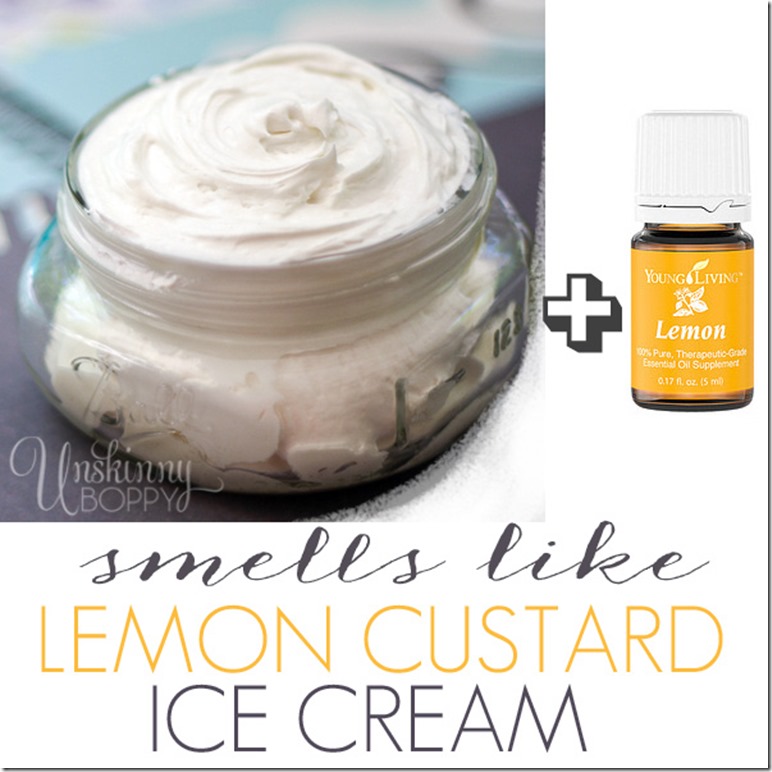 Or, add 20 drops Lavender essential oil for a calm, relaxing scent that smells like a lavender sachet under your pillow….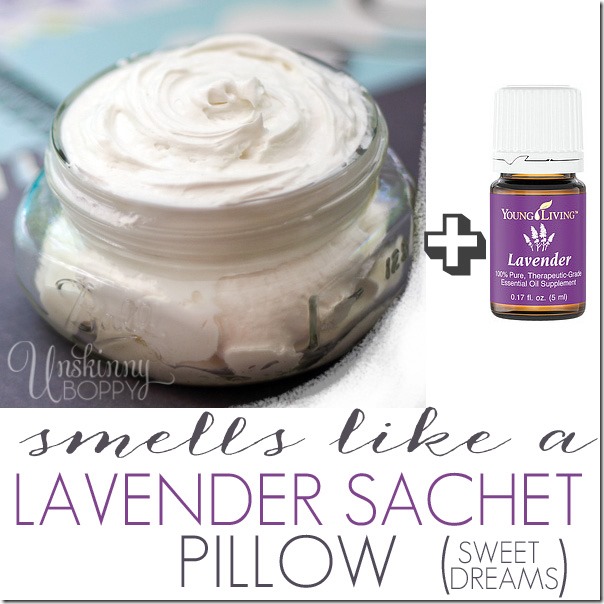 Or, add 20 drops Peppermint essential oil for a happy, invigorating foot cream.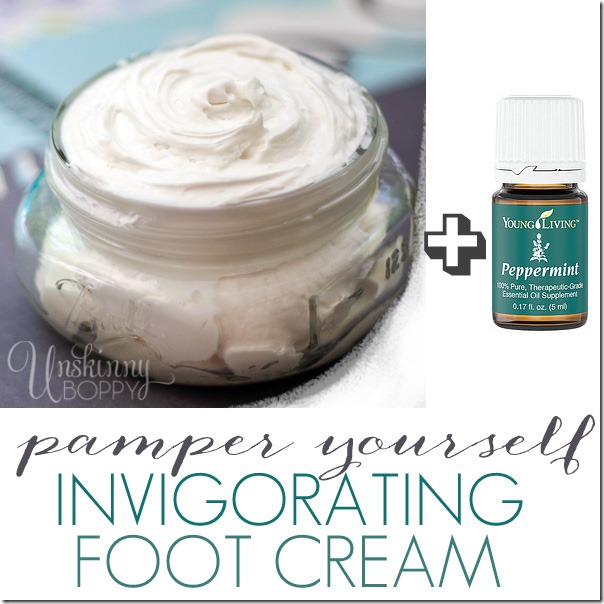 Are you ready to dip your toes into the world of essential oils yet?  Click Here to get started!