Last weekend a group of my friends and I got together in Nashville for a weekend getaway with our friends at Forest Home Media.  Dana and Nancy are super well connected Nashville PR ladies who also happen to be total BFF material.  Seriously, I love these two women.  I first met them at the HGTV Smart Home in April, and then again when they came to Birmingham to tour the offices at Southern Living.
We kicked off the weekend by meeting up for lunch at Pinewood Social, a unique restaurant with a hipster vibe that greets you with this smoking hot floor….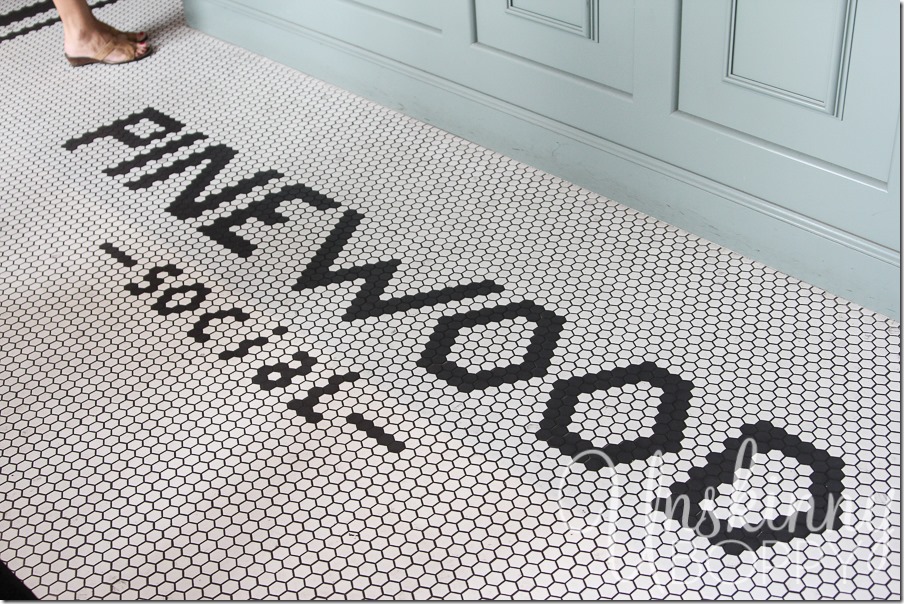 Tempts you with a menu that will make you absolutely drool…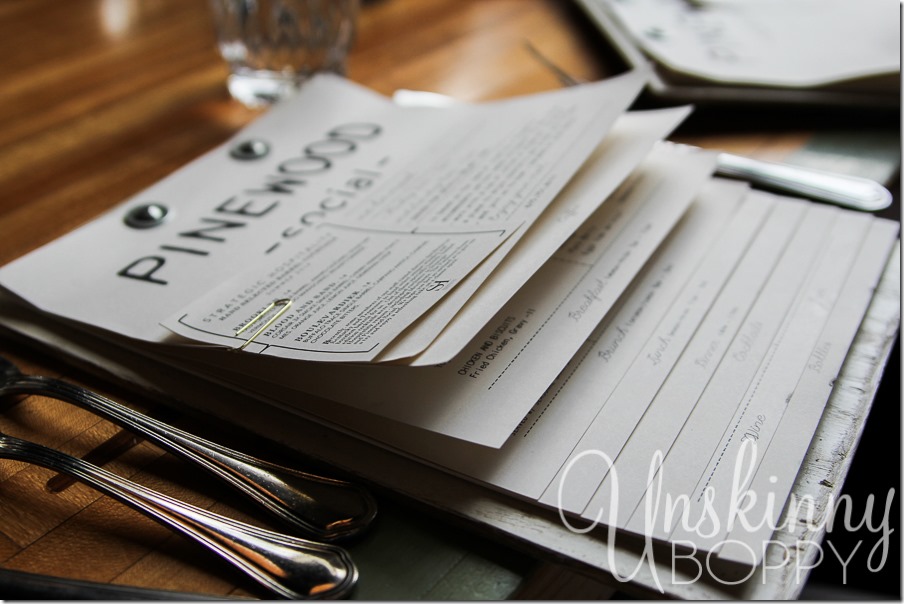 … and then seals the deal with a bowling alley 'round back.  I mean really. What more could you ask for?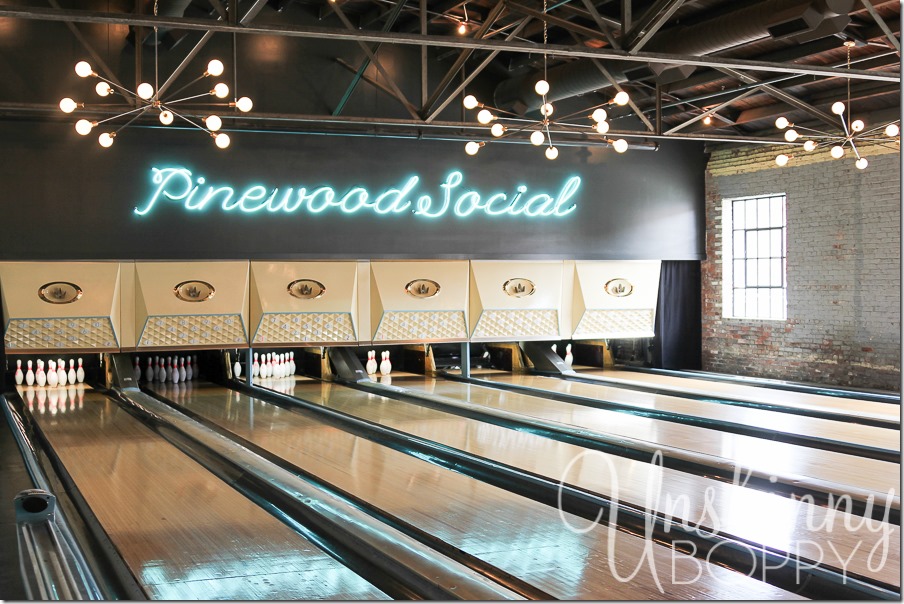 We didn't bowl, but we did enjoy the atmosphere and the food was delicious!  From left to right: Meryll, Dana, Nancy, Angela, Rhoda, Heidi and me.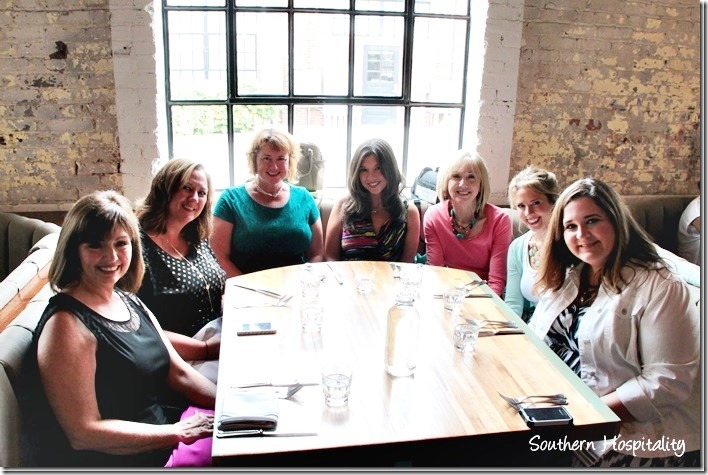 After lunch we headed down towards Franklin to unpack our bags for the weekend at Dana's house.   I have an entire POST planned to show you guys the Dana's resplendent (like my fancy word choice?) home, but I will tease you with this picture of her fireplace and mantel.  I bet you cannot wait to see the rest, huh?  All in good time, my friends…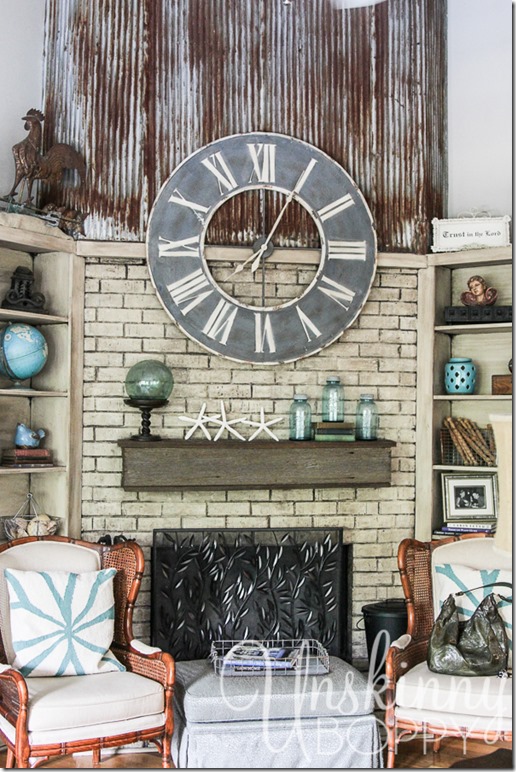 We headed out for some quick shopping in downtown Franklin, that included a stop by PD's, which was a bit pricey for my taste.  My favorite stop was Scarlet Scales Antiques, which was every bit as perfect as you can imagine it would be based on this picture of Dana and Scarlet: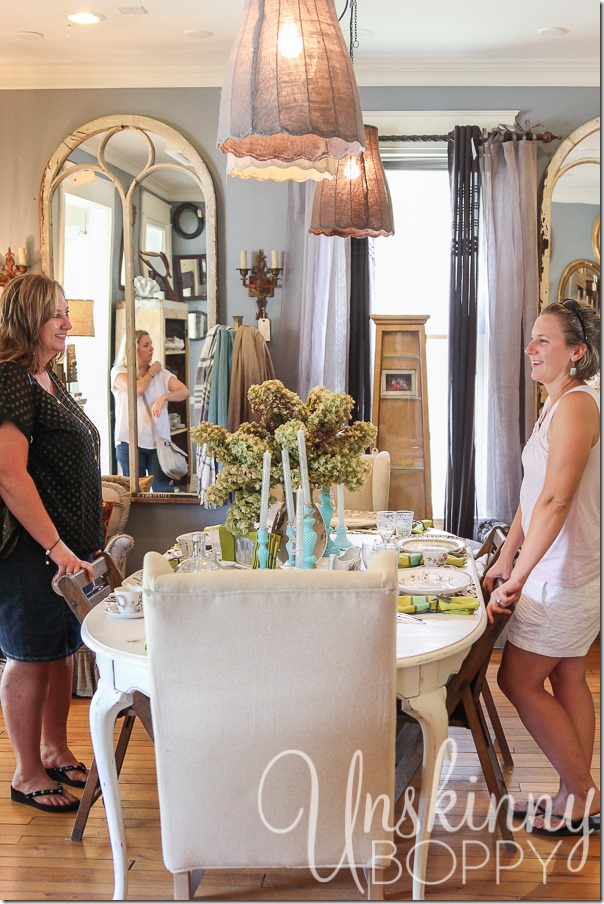 I could have just changed the locks and moved right on into this incredible vintage boutique store.  Scarlet has a big booth at the Country Living Fair every year, so we got along just fine.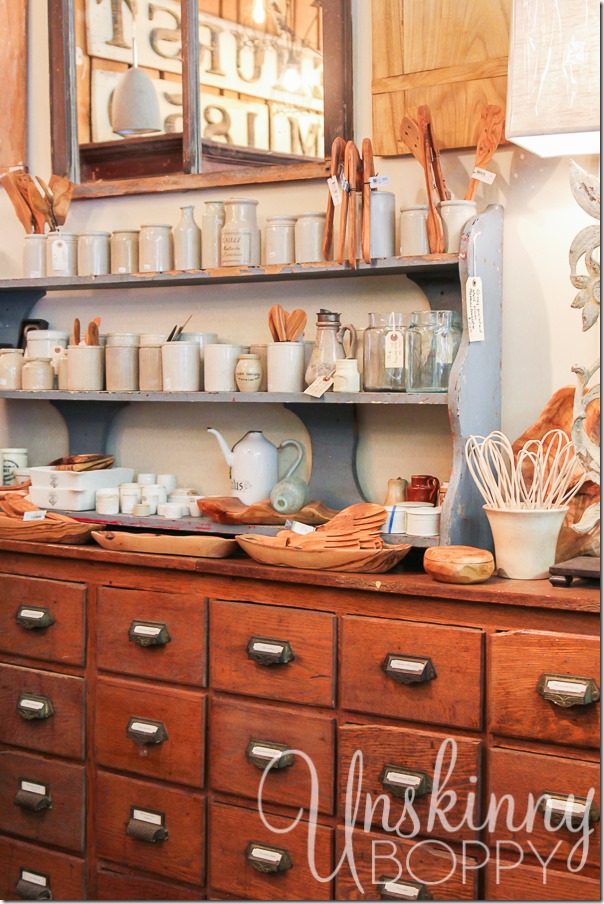 Her mothership is the same as my mothership.  We speak the same language, Scarlet and I.
The language of funky, rusty, junky old LOVE.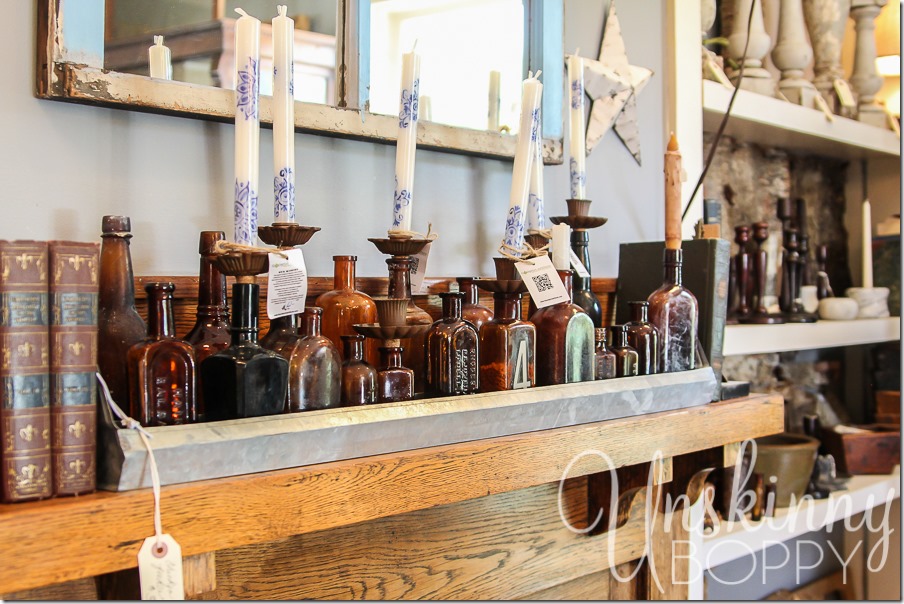 After dragging me out of this store, I REALLY wanted to hit up City Farmhouse, but unfortunately time got away from us and we had to make it over to our next event.  One day I WILL step inside the doors of that place, though!  I think I could spend a week shopping in Franklin alone. LOVE this cute little town full of antiques and lots of rusty old junk.  We did get to visit to The Barn Door and PD's, also.  You can check out Rhoda's recap for lots more photos of the shops of Franklin!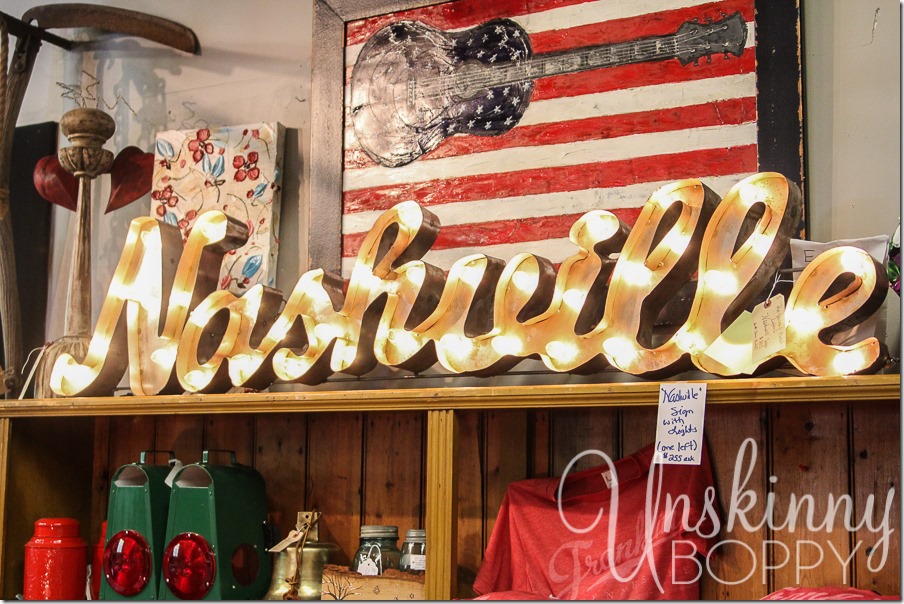 Next stop?? The HGTV Smart Home!! Here we met up with Heather from At The Picket Fence,  Lesley & Denise from Chaotically Creative and Carmen from the Southern Living Plant Collection. Nancy and Dana timed it so that we were able to watch the big reveal of the home giveaway on HGTV while sitting in side the house!  HOW COOL IS THAT?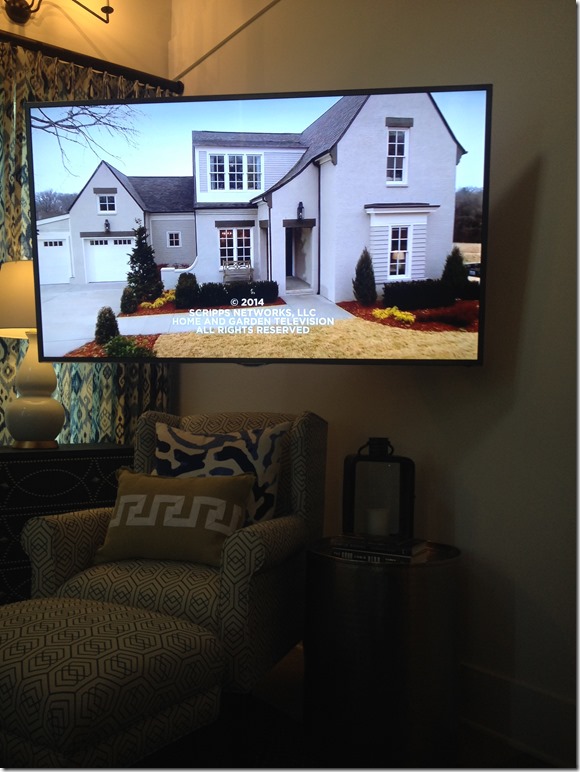 Not as cool as the fact that we finally got to wallow all over the furniture!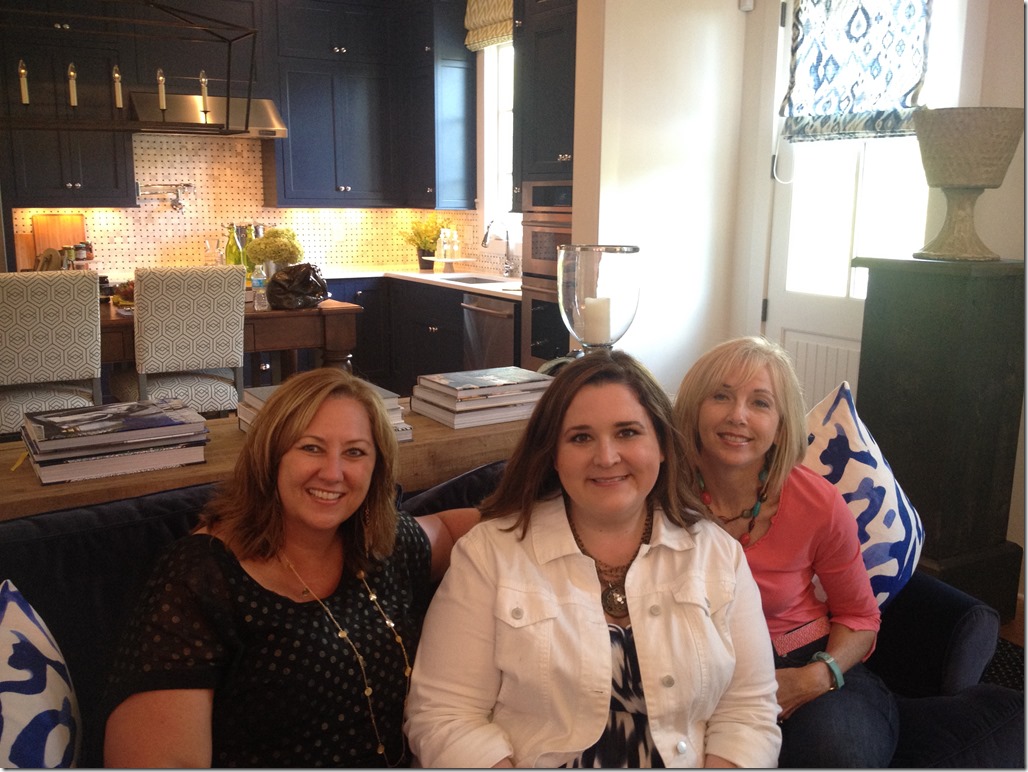 When we were there before, we were not allowed to touch/move/breathe on ANYTHING.  No sitting allowed.  But this time?? Well, those rules went right out the window!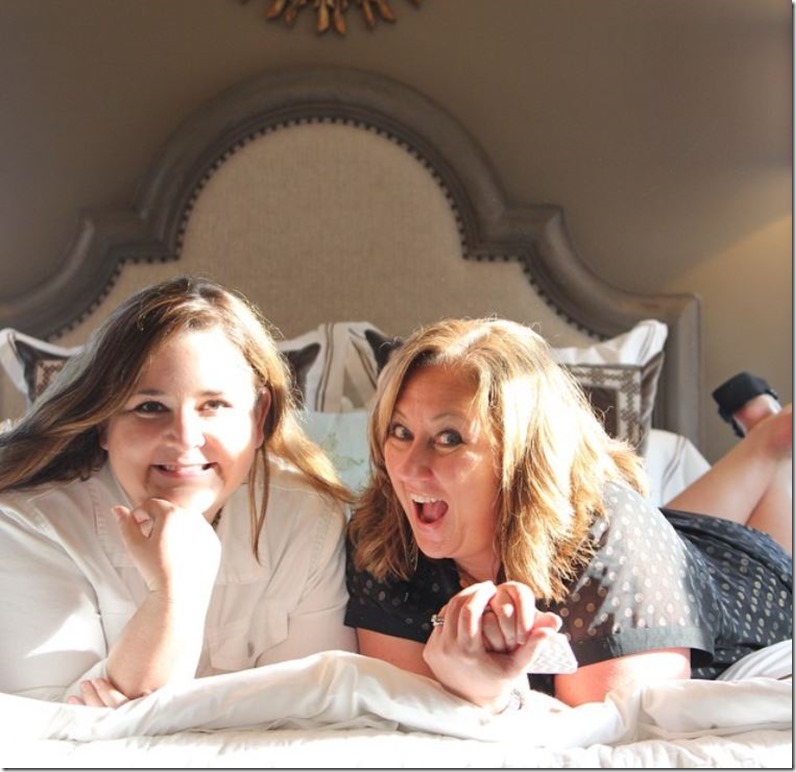 Check out Carmen and Dana got cozy with Samuel Carbine of Carbine and Associates, the builders of the Smart Home.  Since Ashley King, the winner of the Smart Home, decided to opt out and take the cash instead, the home is now for sale! You can own this slice of technological heaven for just $950k! Who's buying?  Good luck wrestling that control pad out of Samuel's hands…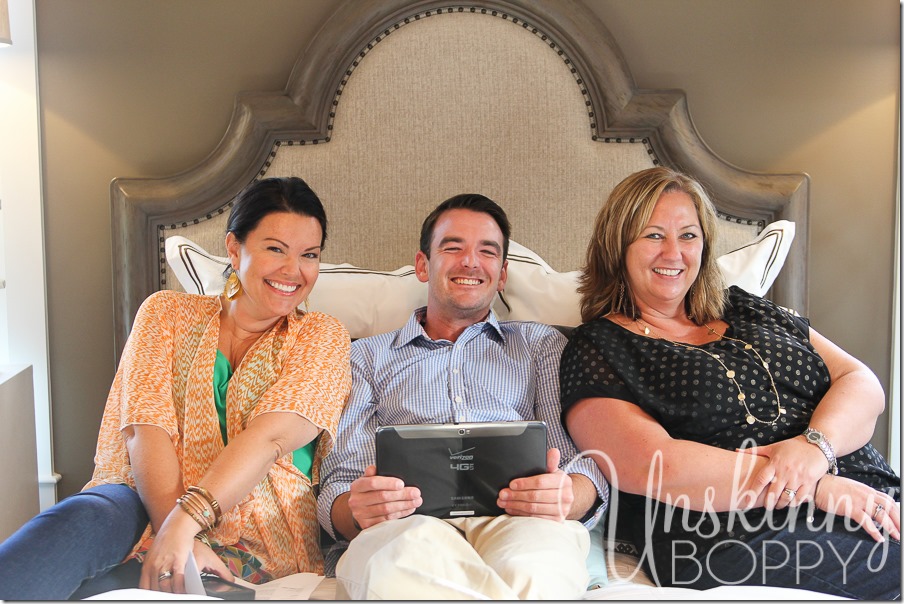 Later that night, we all headed over to the completely immaculate home of Meryll and Dan Elkins.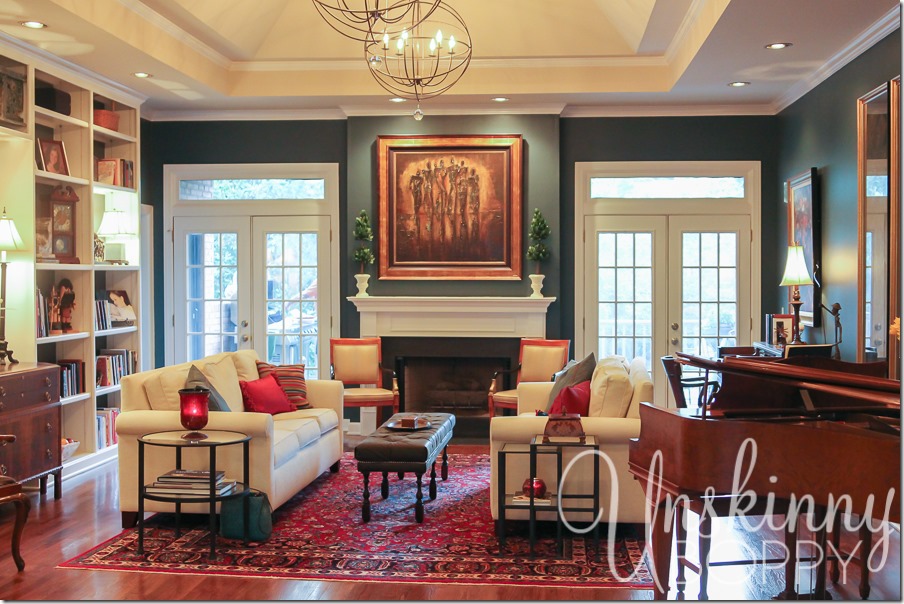 Meryll has been hosting the daytime news segment Talk of the Town at News Channel 5 in Nashville for 26 years!  She is just the kindest, most endearing lady you will ever meet, and I'm so happy to have the chance to get to know her. I just loved seeing her home (which she has redecorated in the record time of SIX MONTHS, y'all.  And her husband Dan is my new BFF.  Loved them both!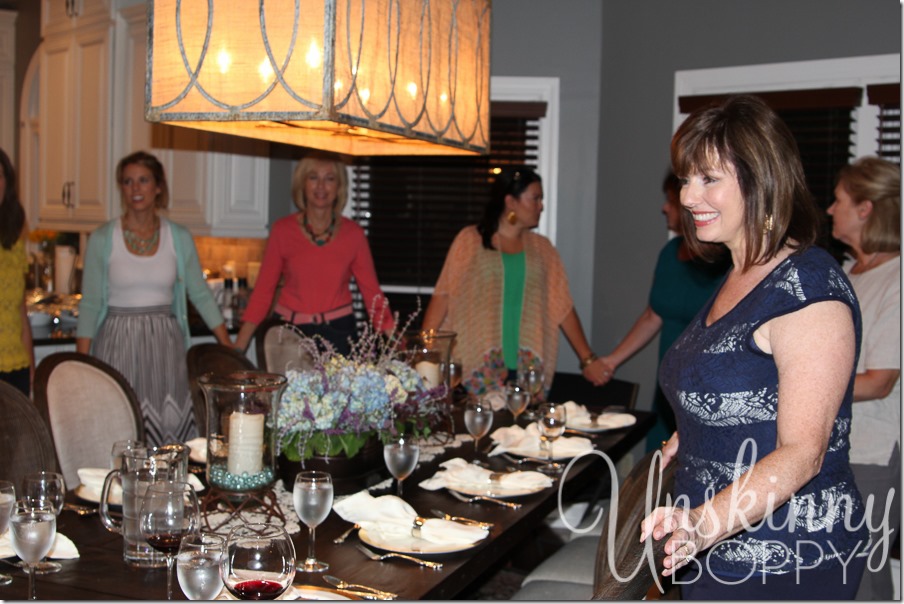 She provided us with the most amazing dinner in her home, where we were joined by a few more local Nashville friends, including Kristie from The Decorologist and Brandy from Make+Model.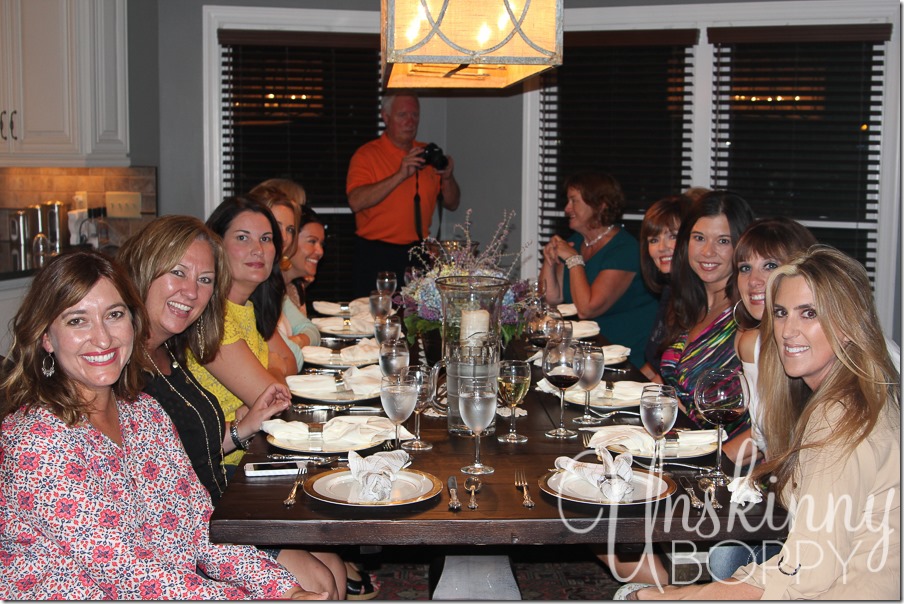 After this long day we headed back home to Dana's and crashed!  The next day we were joined by Karianne from Thistlewood Farms for even MORE shopping in the cute little town of Leiper's Fork.  Here is the whole bloomin bunch: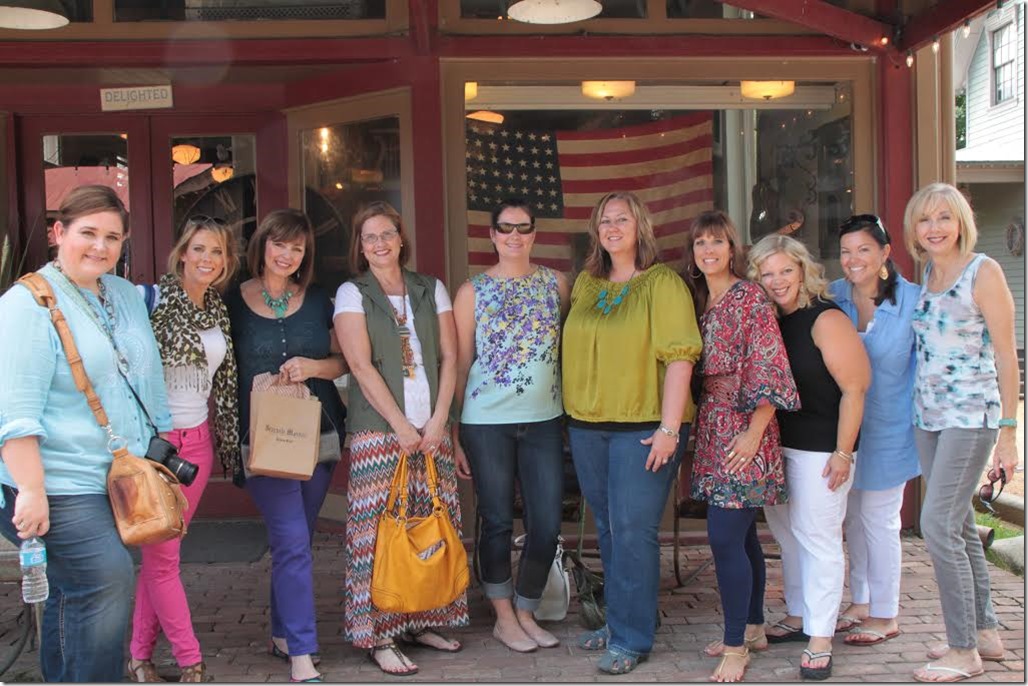 We spent nearly an hour browsing Serenite Maison, which made my heart go pitter patter with all the treasures inside…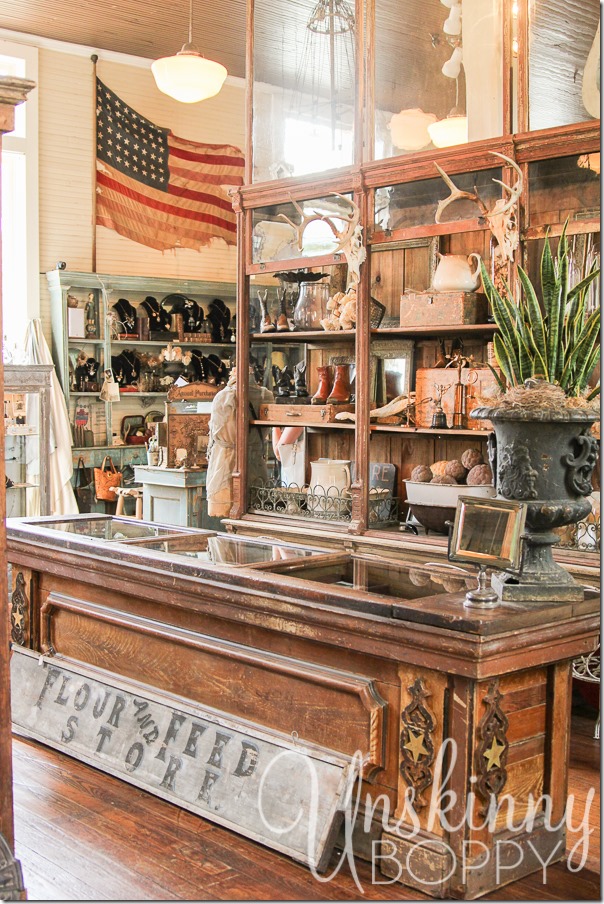 I can't even find the words for all the beauty inside this shop.  Absolutely stunning.  And it smelled great, too!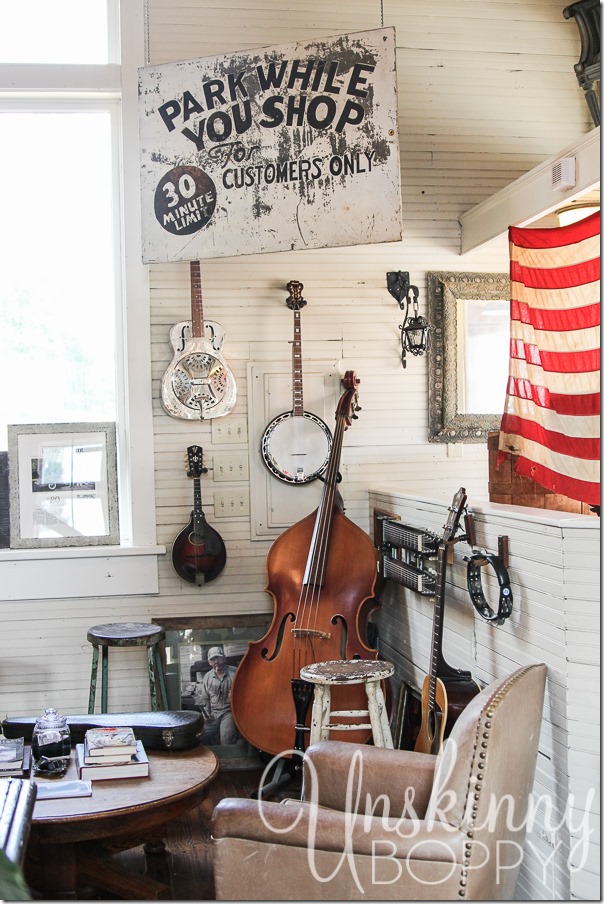 This display of looking glasses reminded me of my Granny!  Awwww… how she would have loved reading this blog.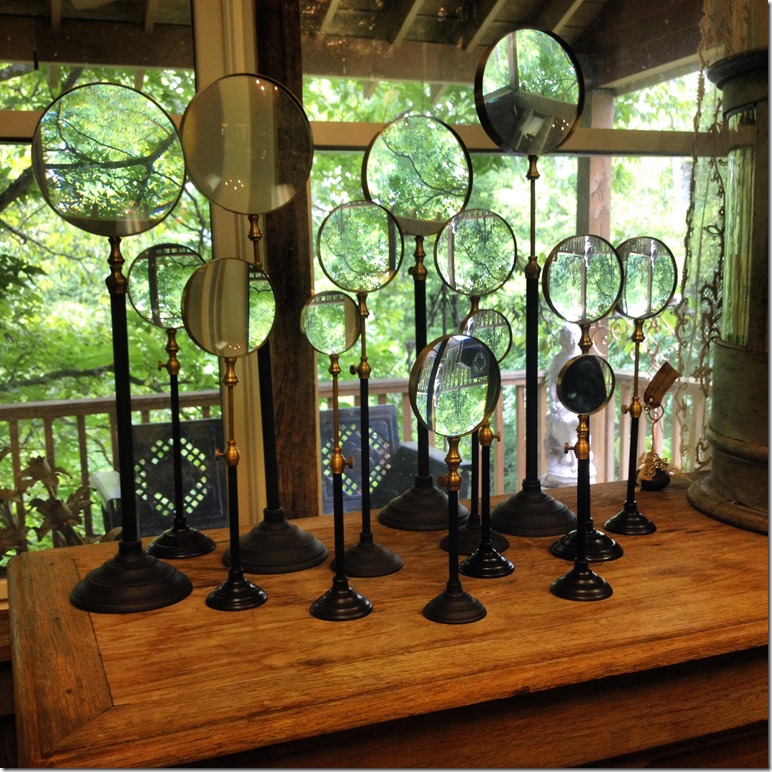 Since Leiper's Fork is about the size of a postage stamp, we walked across the street to Joe Natural's for lunch.  I couldn't resist this shot of Heather and I meeting, literally, At The Picket Fence.  hehehe  I love this girl so much.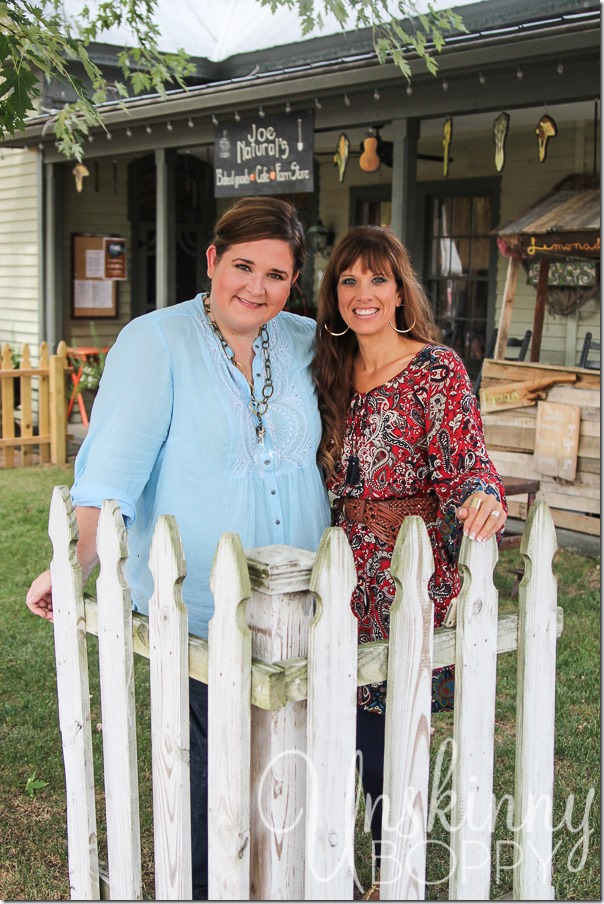 Joe Natural's was perfectly delicious.  You must eat there if you're ever in the area!  I had the steak salad. Yummm.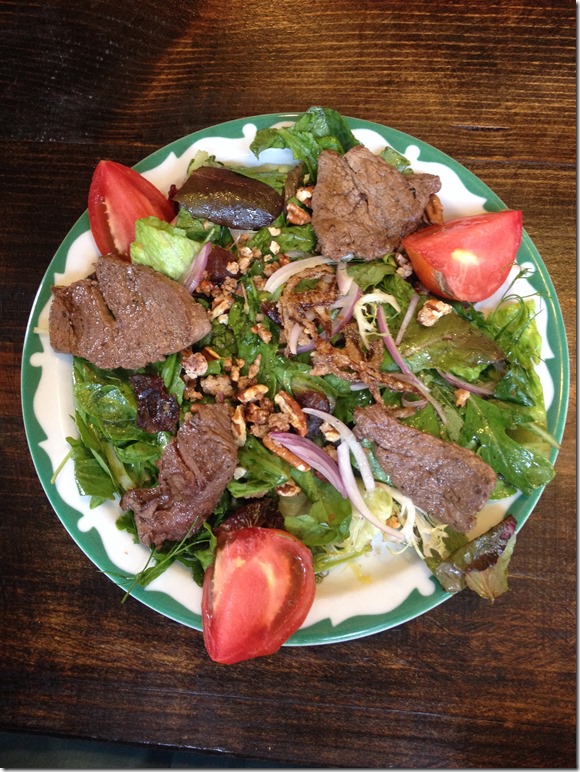 I need to plan another weekend getaway so that I can see everything Franklin and Leiper's Fork have to offer.  These two towns are right up my country-loving alleyway.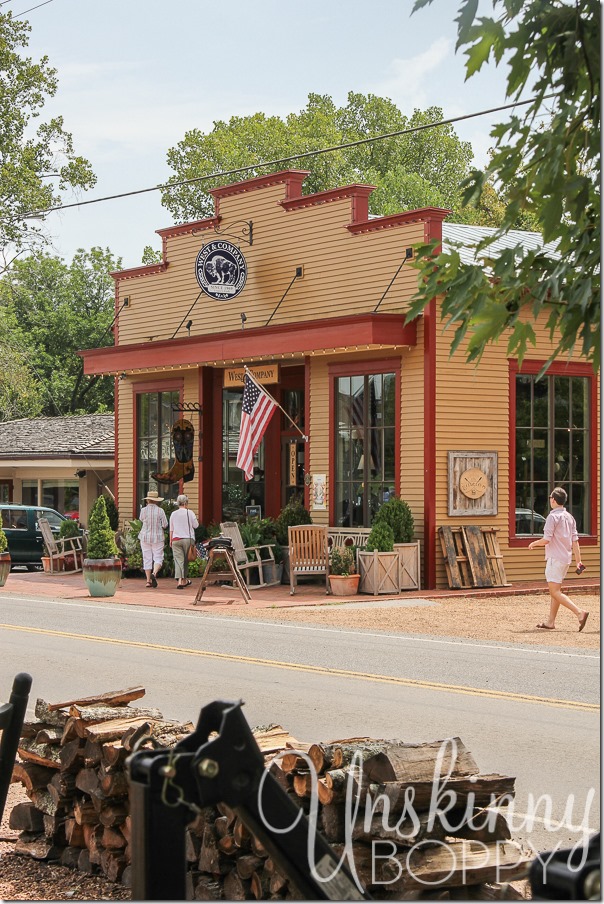 It was also the perfect spot for a selfie…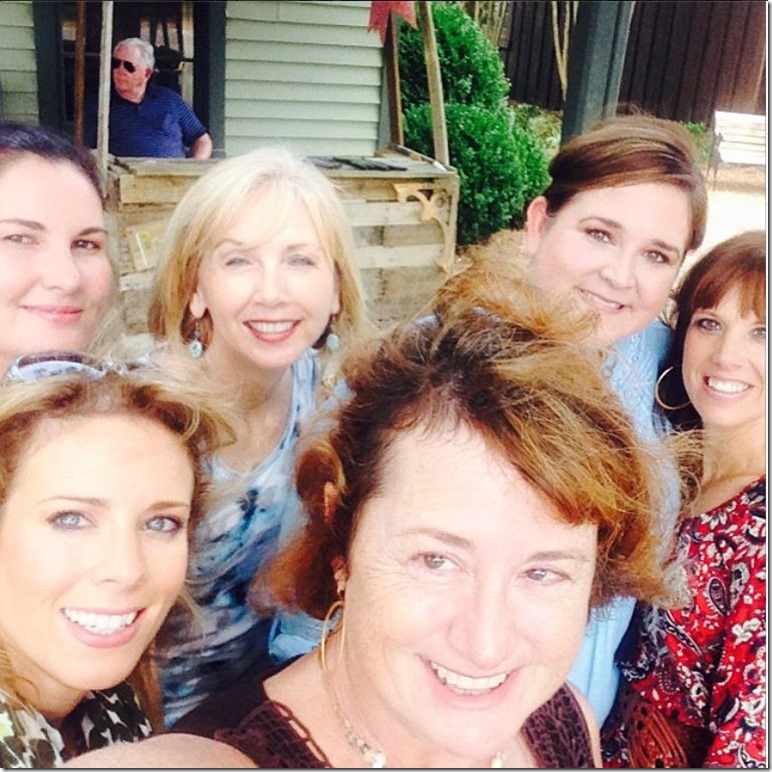 Since it was hot as BLAZES we decided the best course of action would be to spend the entire day outside sweating like goats.  The best place to sweat like a goat in Nashville? At the Flea Market of course…..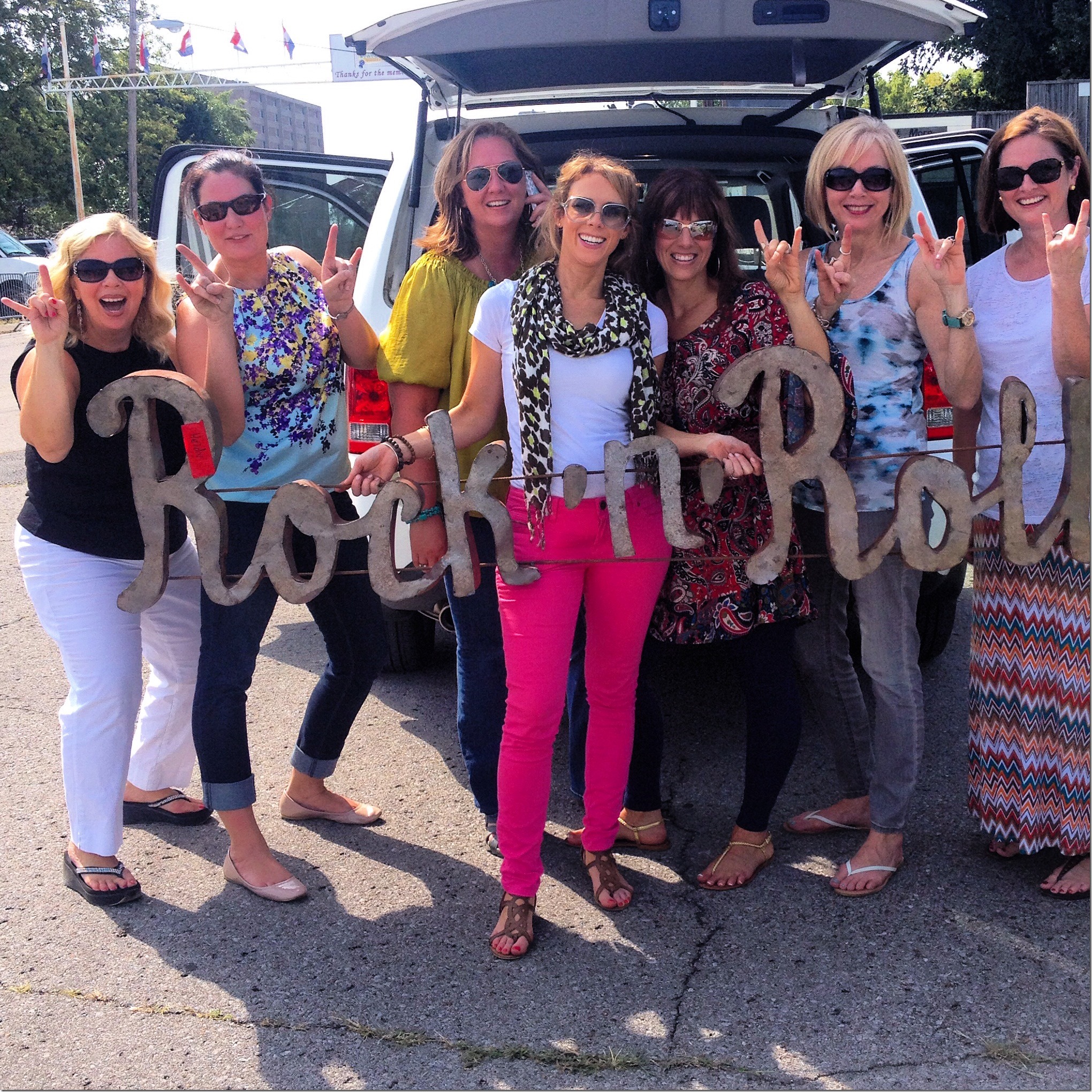 It's also the perfect place to find hidden gems like this tshirt….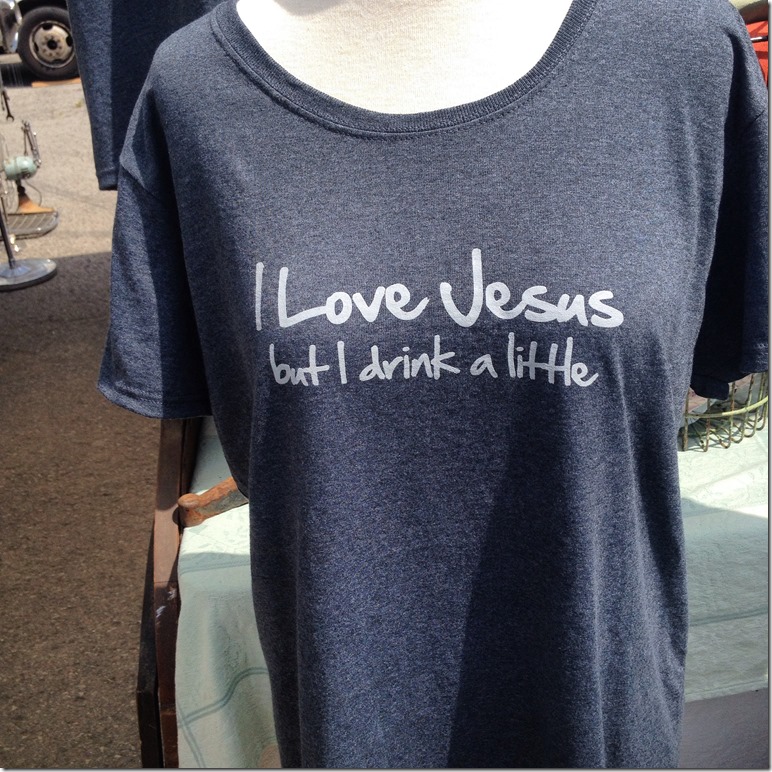 And sexy 19th century boyfriends.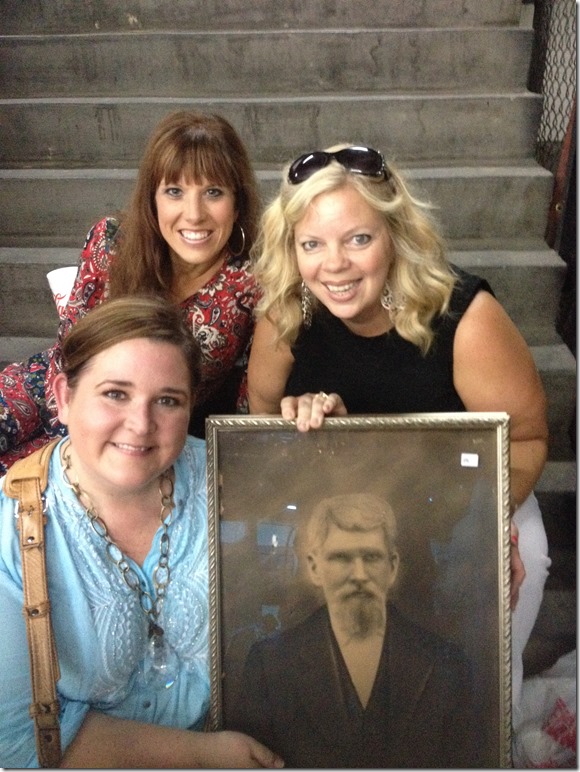 But really, you wanna know the best part about going to the flea market when it's 100 degrees outside? EVERYTHING IS CHEAPER!!   The vendors were just so happy to see customers who weren't passed out from heat exhaustion that they were more than willing to wheel and deal! I think we all scored at least one great deal that day. Getting it all home was the real difficulty.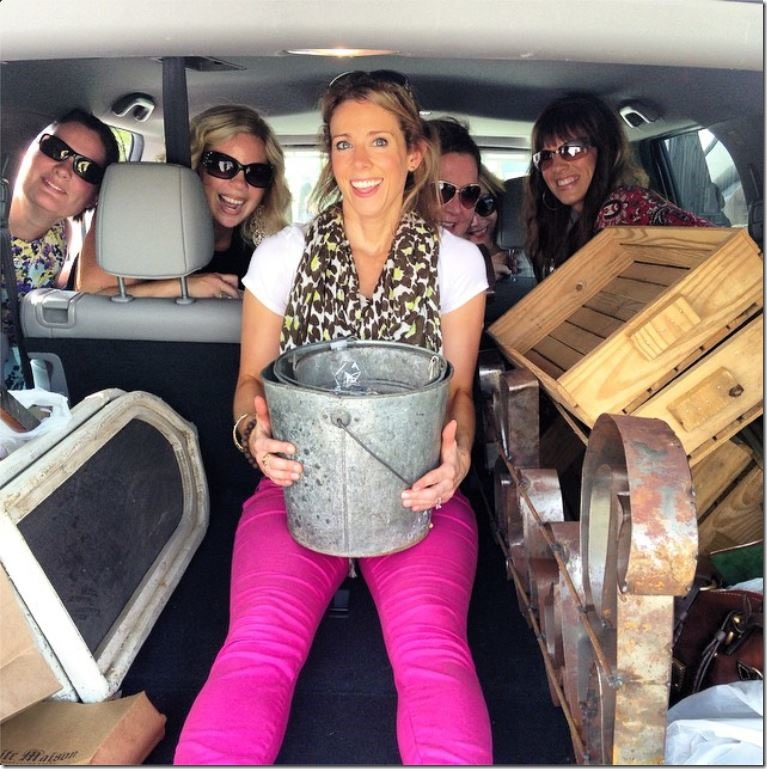 That night we had dinner at Nancy's house, where we also go to watch Rhoda's debut on Nashville tv!  She had filmed a segment on How to Start a Blog on news channel 4 earlier on Friday, so we all gathered round the tv to see her segment.  She was flawless, as usual!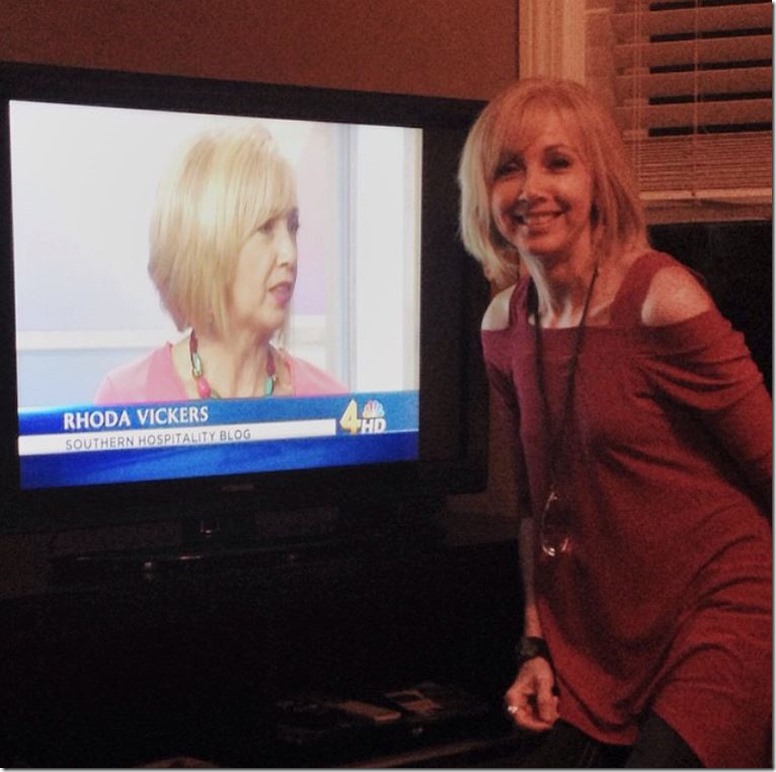 No trip to Nashvegas would be complete without a night out on the town in the bars on Music Row.  It is one of my absolute favorite things to do in the whole entire world, so I never turn down a chance to go out bar hopping.  Especially with pretty ladies like these…  Lots of fun had on this night.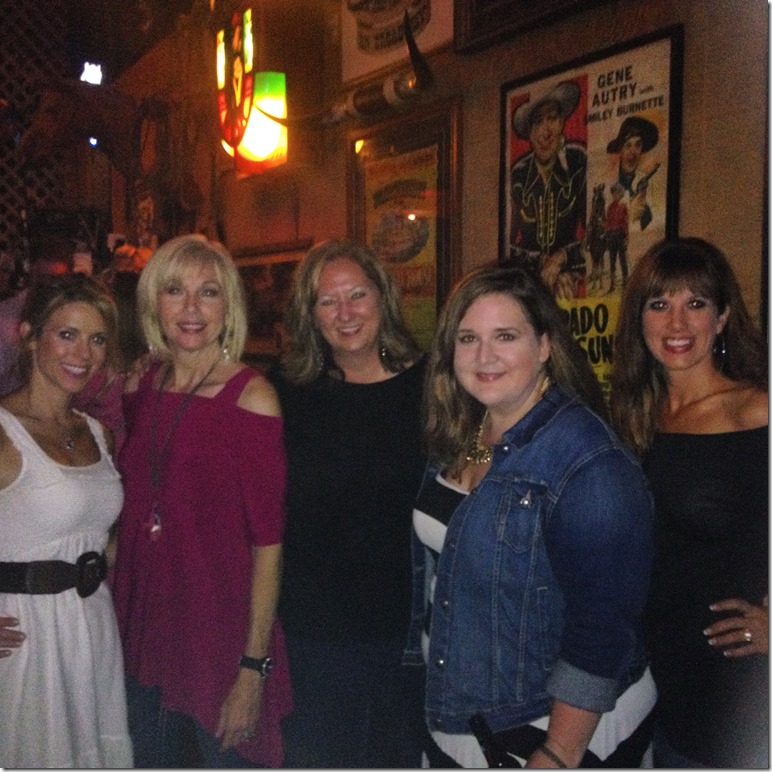 After a night out on the town (and possibly being a little over-served) what better way to soak up all the alcohol than hot biscuits and country ham?  The Loveless Café is an iconic establishment that is a must see spot for anyone planning a trip to Nashville.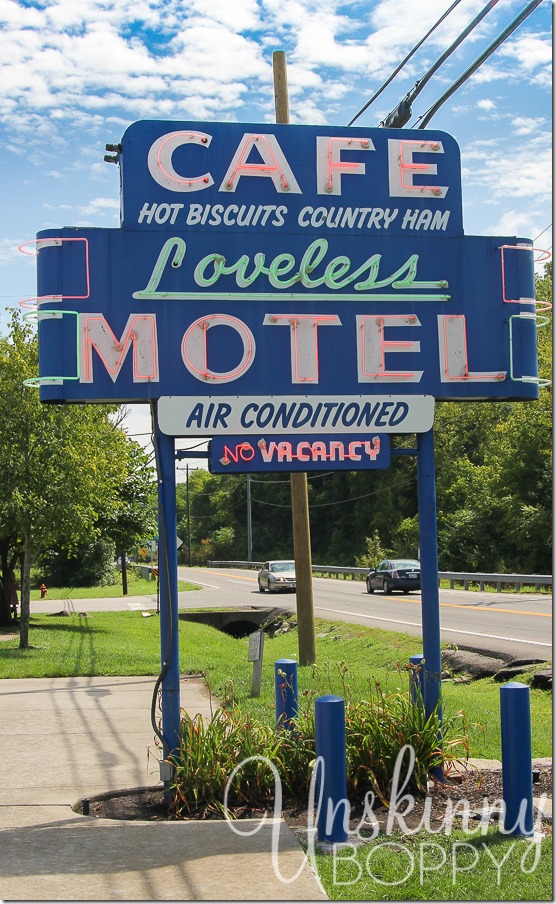 The food was excellent, but the celebrity watching is even better.  We had the great pleasure of running into Larry Gatlin of the Gatlin Brothers while browsing the shops at the Loveless.  He was SUCH a great sport and let us take a bunch of fangirl photos with him.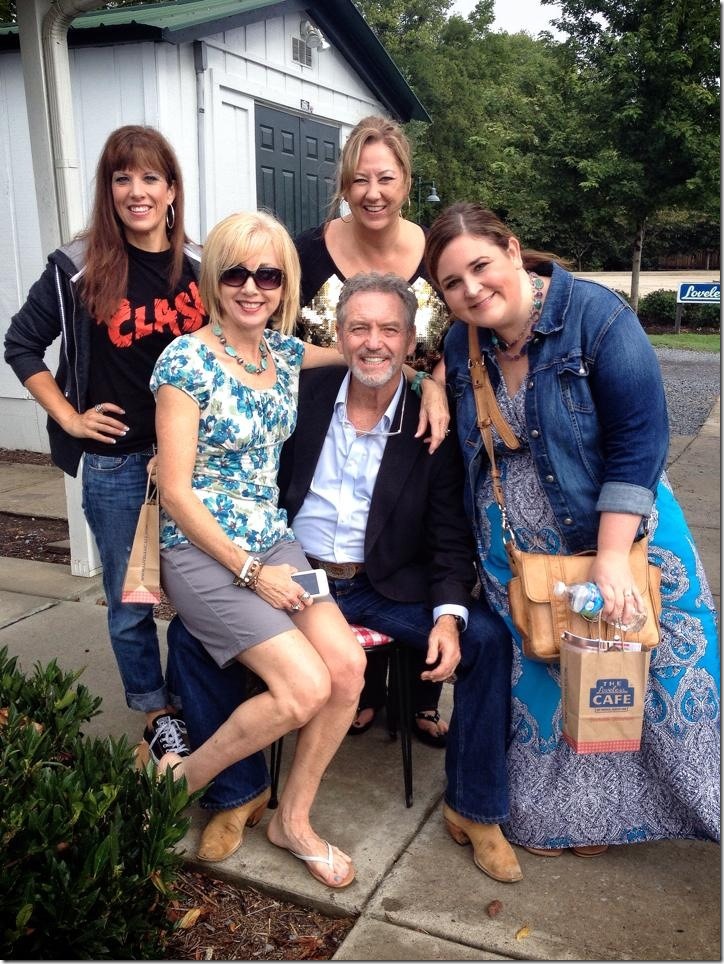 I never thought I'd see the day that Rhoda got to sit in Larry Gatlin's lap, but that's the thing about Nashville… you never know what awaits you around every turn.
Start planning those vacations, girls!