It's gonna be really hard for me to nail down my favorite events of the past month, but I'll give it my best shot in 5,000 photos or less.  We have been celebrating our tenth anniversary pretty much all month long, beginning with a trip up to Chicago in early October and ending with a trip up to Franklin, Tennessee this past weekend where we had views like this…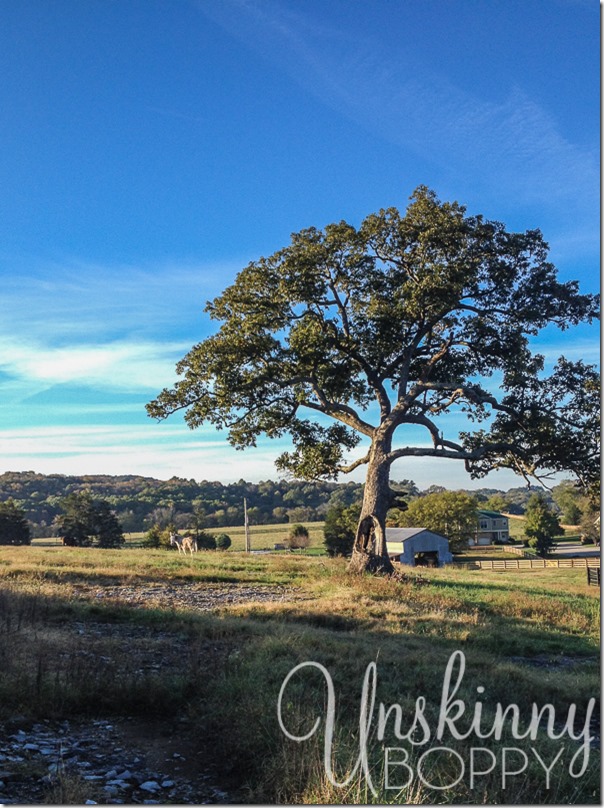 … and this…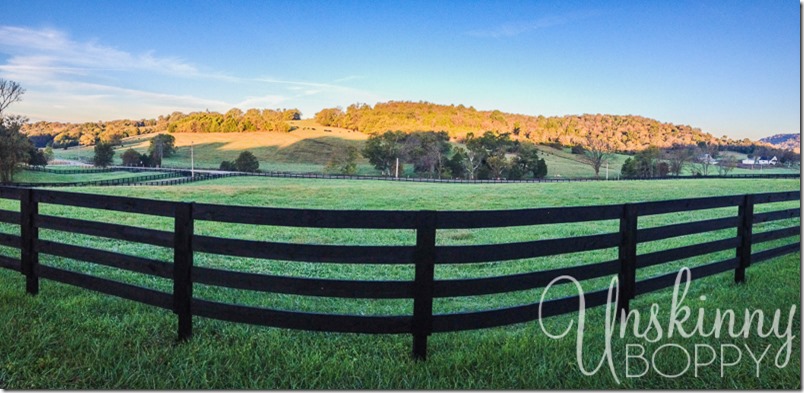 But let me start at the beginning, since I'm a chronological kind of person.  It all began when I was invited to attend a blogger event at the Rustoleum headquarters at the end of September.  I spent a couple of days looking totally sexy in a white lab coat with some amazing bloggers, huffing paint fumes and learning all about the history of Rustoleum.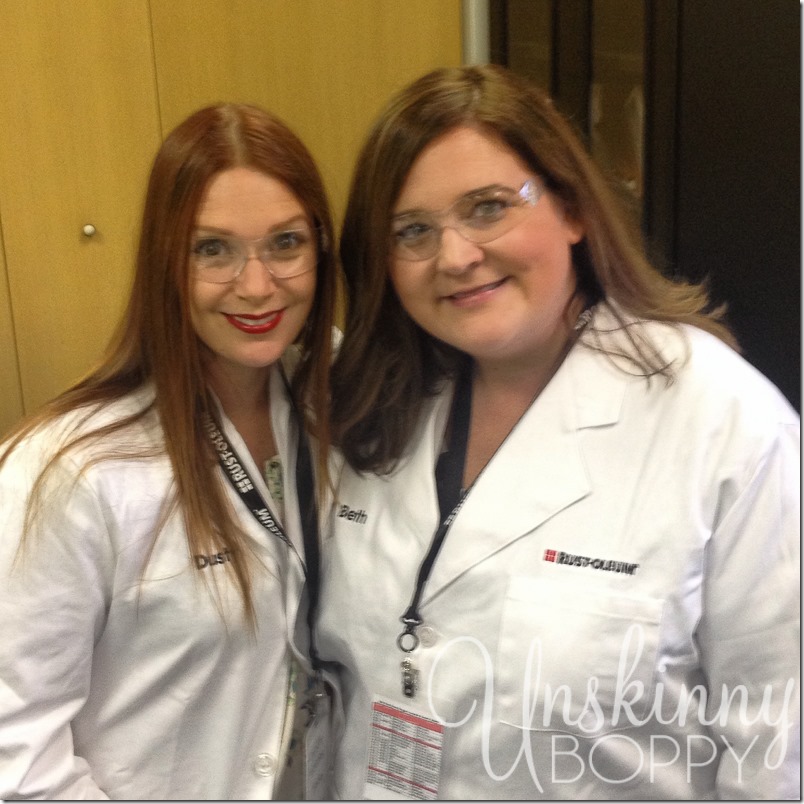 Dusty and I sporting our white lab coats.
I may have lost a few brain cells on that factory tour, but it sure was awesome.  They wined us and dined us and proved exactly why Rustoleum is about 10,000 times better than any other spraypaint company out there.  It was pretty awesome!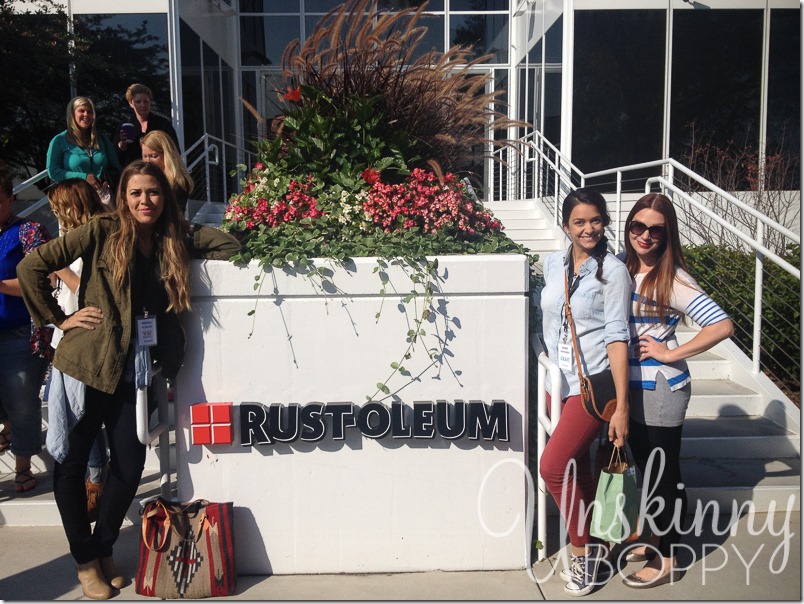 My husband decided to join me in Chicago and piggyback an anniversary trip off of that one since the Rustoleum peeps had so kindly given me a free plane ticket up there. We didn't stay in Chicago, however, since we are way more rural back roads kinda folks instead of city slickers. We did spend a day in Chicago, me taking the architectural boat tour while my husband was stuck in traffic waiting on President Obama's helicopter to land on Lakeshore Drive, and then eating lunch on the 95th floor of the John Hancock building and watching President Obama's helicopters fly over Lake Michigan.  AKA Things you'd never see in Alabama.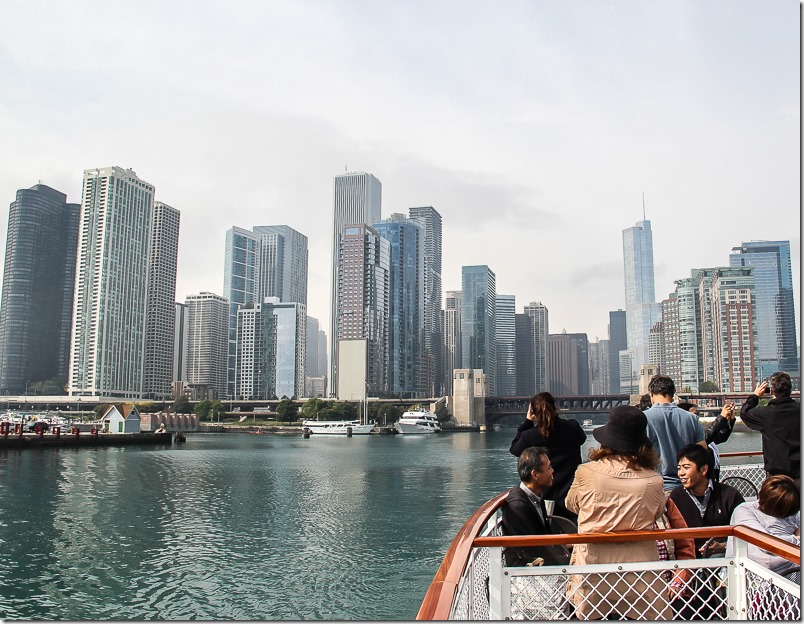 One day in the big city was plenty enough for this redneck, so we headed north to the woods of Wisconsin where my husband found a cabin on Lake Tichigan for rent.  And this was our view for the rest of the trip… Ahhhhhhhhhhhhhhhhhhh.  Serenity now.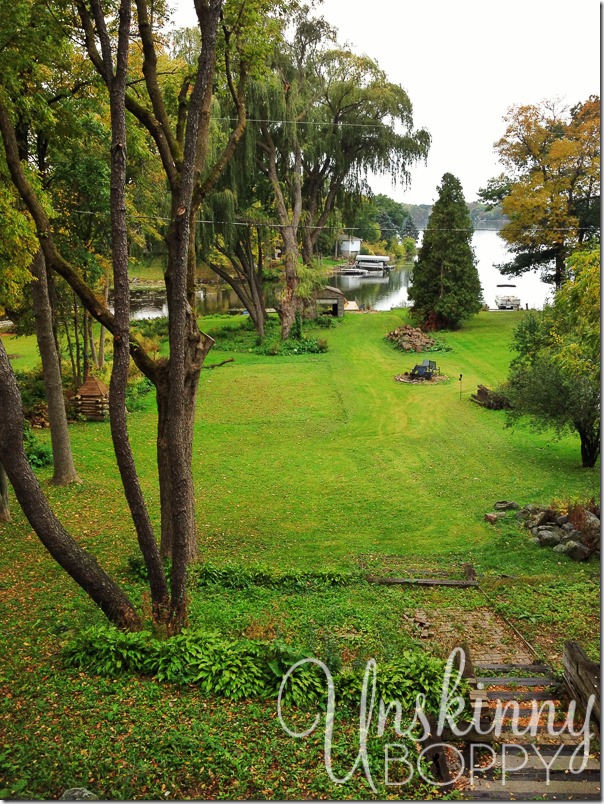 The inside looked like this, which was even better.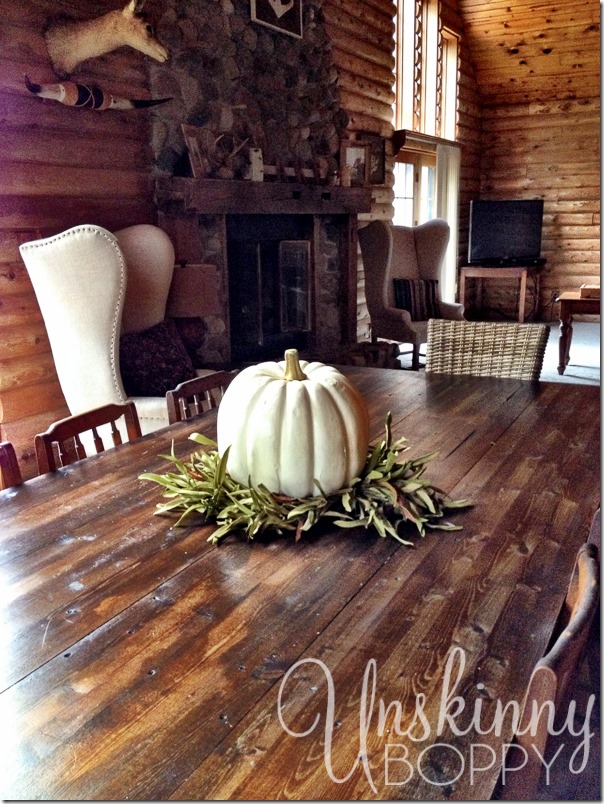 It was perfection.
We wanted a relaxing vacation away from everything, and we got it. We did a whole lot of nothing on this trip except eat about twelve thousand calorie meals at The Cruise restaurant, which had THE best food I may have ever eaten in my life.  Oh and one night we joined the locals at the Lions Club for a few rounds of Bingo.  Luck was not with us, though, so we came home with nothing in our empty pockets except those psychedelic dot-dot bingo dobbers.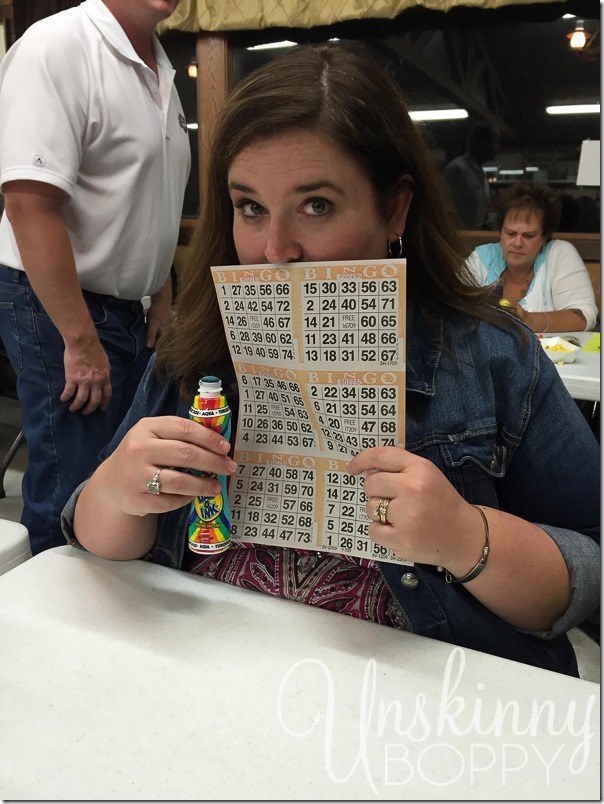 We drove around to several apple orchards, which is a rare sight for these Southerner's eyes.  We have peach orchards in Alabama, not apples.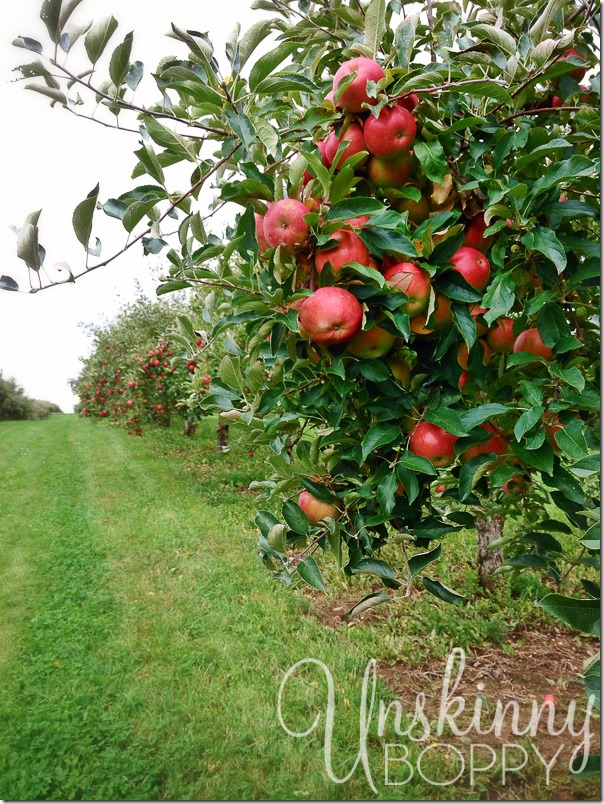 Fall is my absolute favorite time of the year, and Wisconsin knows how to do fall right, y'all.  It was picture perfect.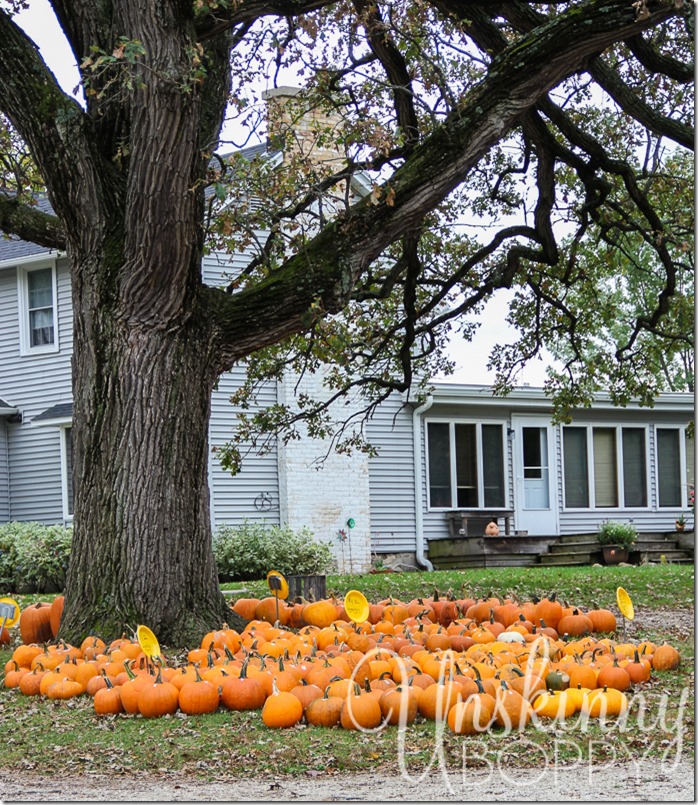 We spent a day shopping and sightseeing our way around the tiny downtown district of Lake Geneva, Wisconsin. We saw some fall color and enjoyed the crisp air.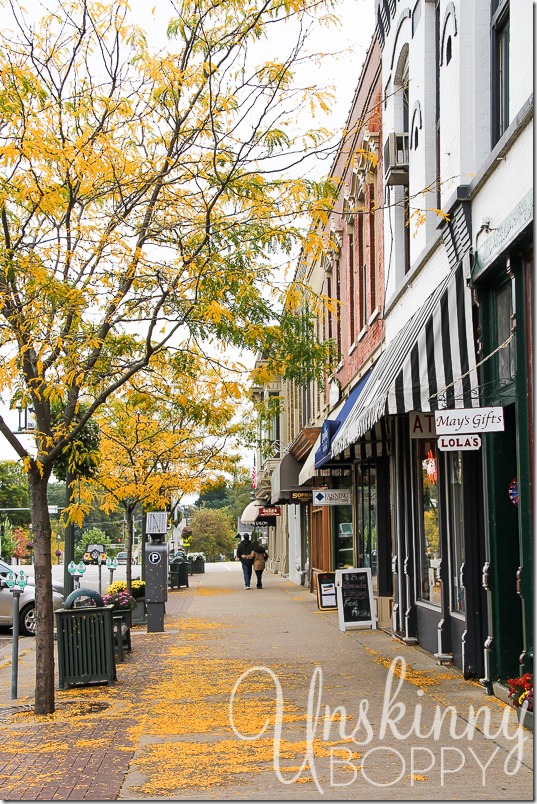 I pretended to take a walk down this long hiking trail, but really I just asked my husband to drive me to the head of the trail, hopped out of the car, snapped the shot and hopped right back inside because I am actually that lazy.  #honestoctober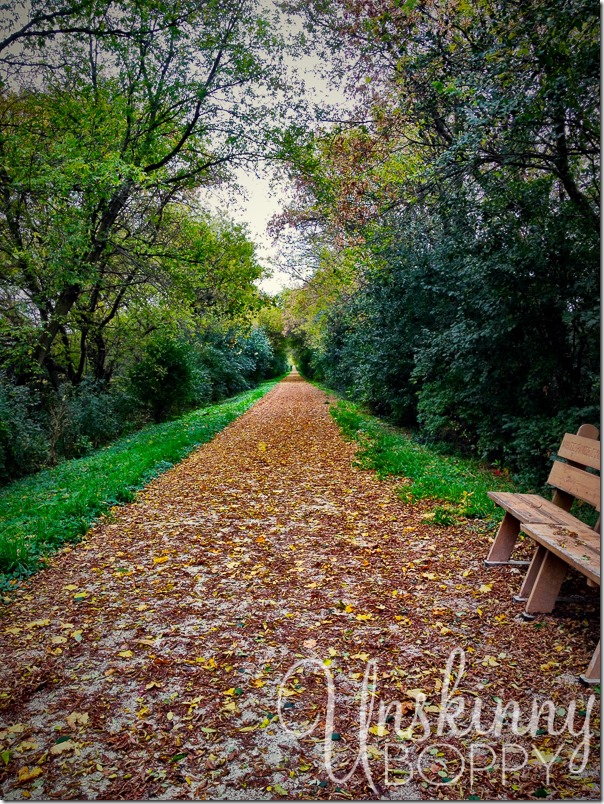 But mainly we just enjoyed the fall foliage since the leaves were just beginning to change up in the midwest.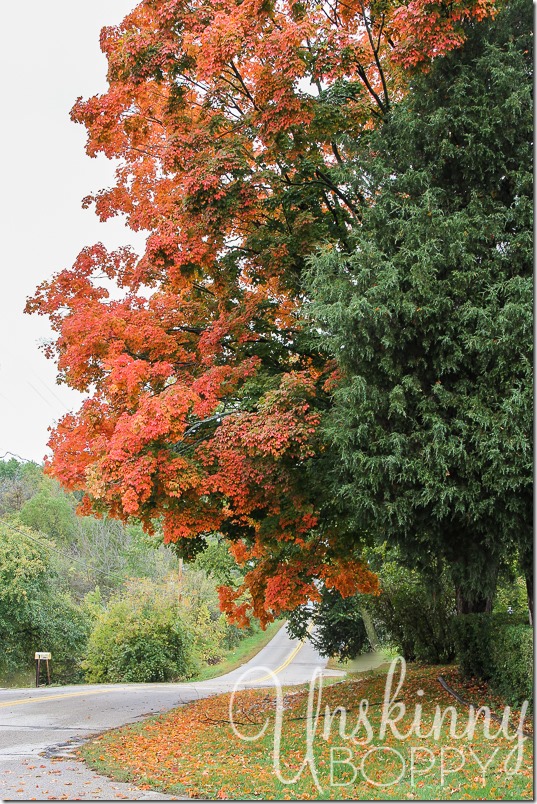 It always amazes me how ONE tree can be golden yellow or flaming orange right smack dab in the middle of all the other trees that are still holding onto their summer greenery.  What makes that one tree special?  How does it get chosen to be the first to go out in a blaze of glory?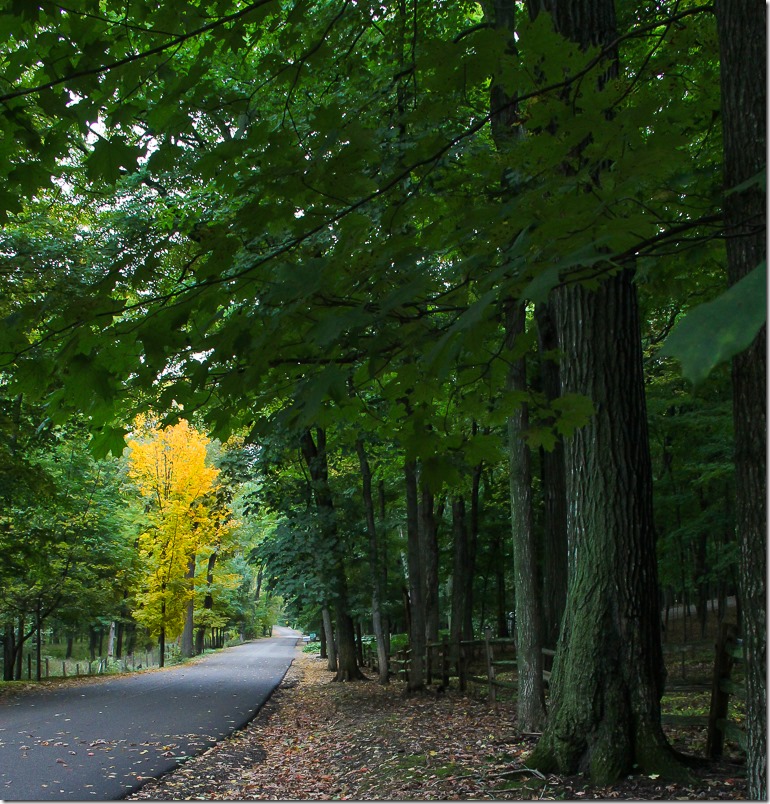 These are the things keeping me up at night…. along with about a million other thoughts swirling through my head these days.
To be continued…