Who else is always looking for a unique, handmade Christmas wreath idea?
How about a quick and easy DIY Reindeer Moss wreath?! Reindeer moss (aka lichen) is just begging to be turned into a big, beautiful, bouncy wreath for my front door.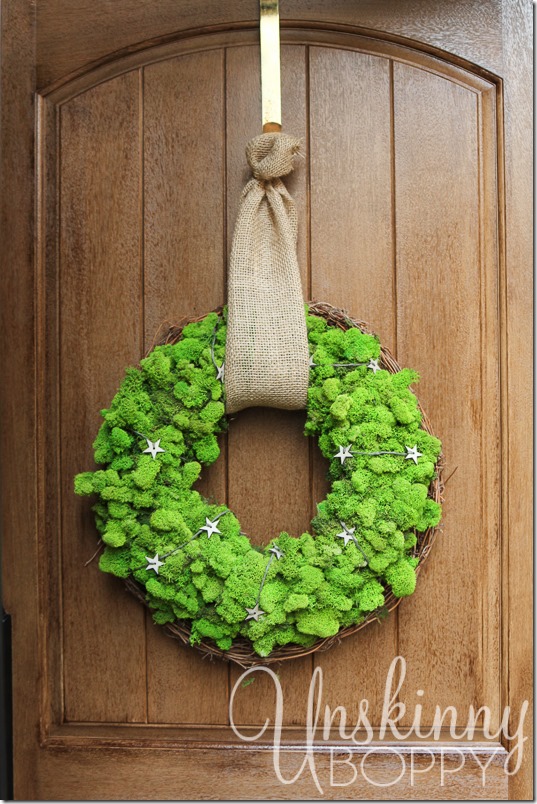 I made this wreath using just a few simple "ingredients" in about 30 minutes or less.  It turned out to be one of my most favorite wreaths that I've ever constructed, and believe me, I've made a LOT of homemade wreaths in my day.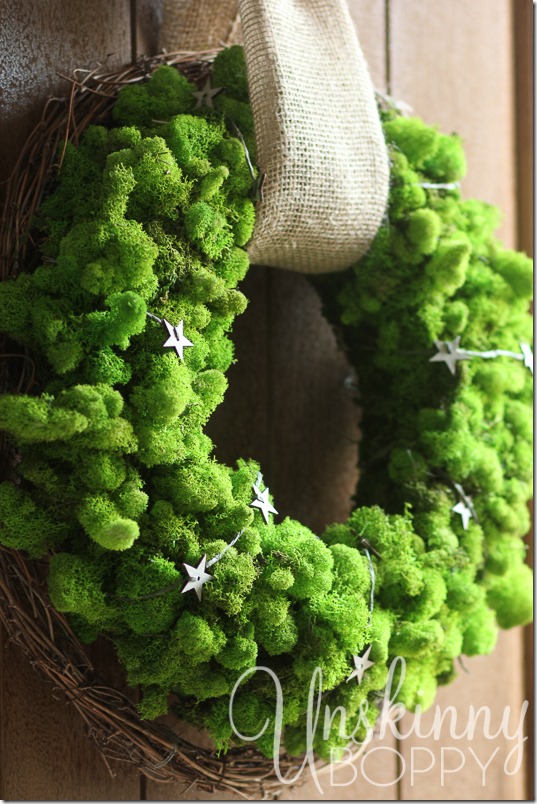 There have been some great wreaths, some good wreaths, and some really bad wreaths.  And one horrifying, embarrassing, should-have-been-deleted-from-the-blog-archives-long-ago number…
Anyway….  the point is, I'm no stranger to the wreath-making game.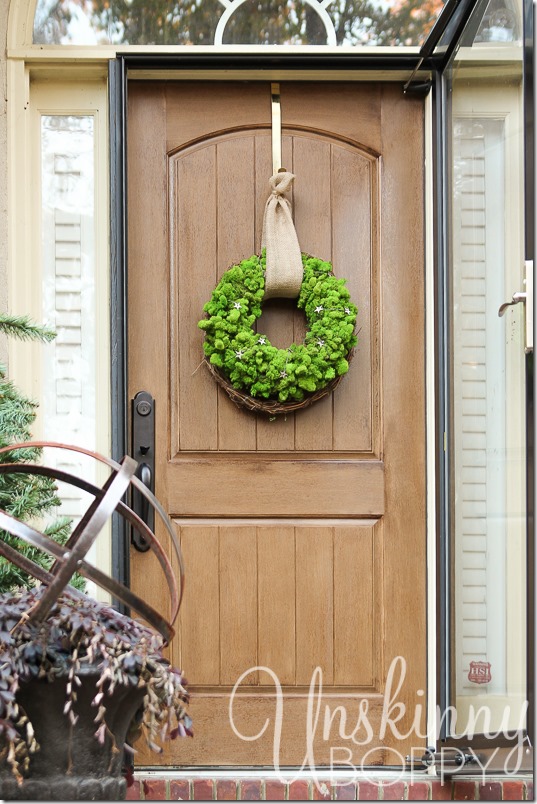 But THIS one?? Y'all, this pretty little wreath has just topped my all-time favorite DIY wreath list.  I am SO excited with the way it turned out.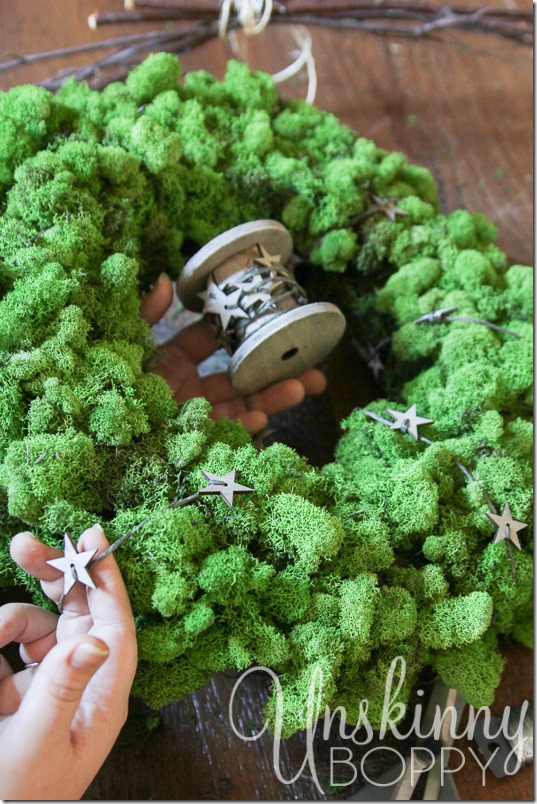 It's simple, stylish and perfect for a Christmas front door decoration.
First, let's gather up the supplies: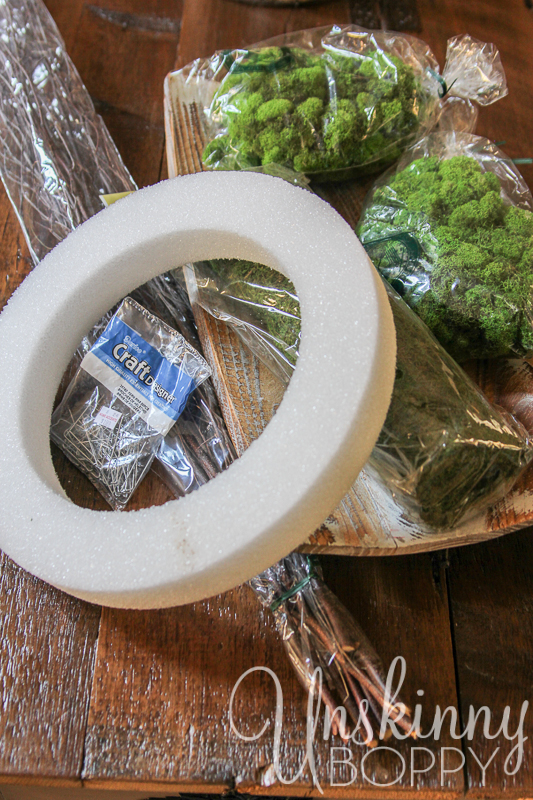 Supplies Needed:
Directions: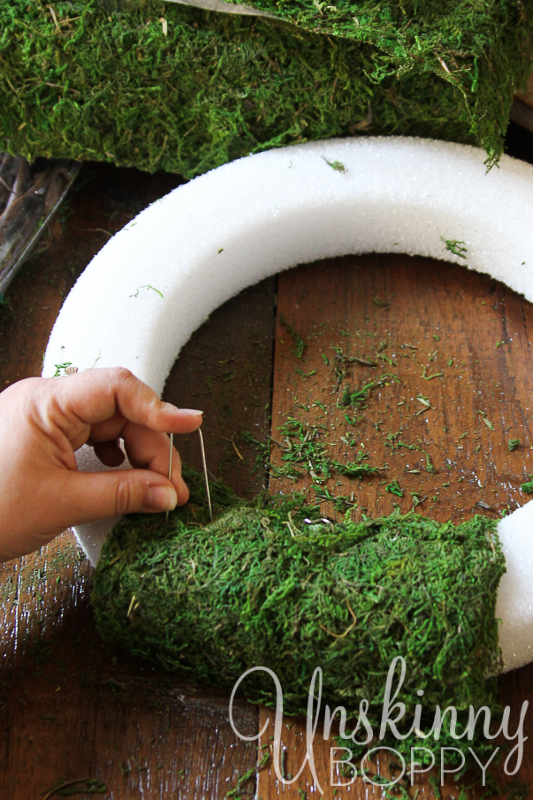 Cut the sheet moss and wrap it around the styrofoam wreath form, securing it with floral pins.


2. Continue wrapping the moss around the form until the front is 100% covered (you can leave the back uncovered to save moss.)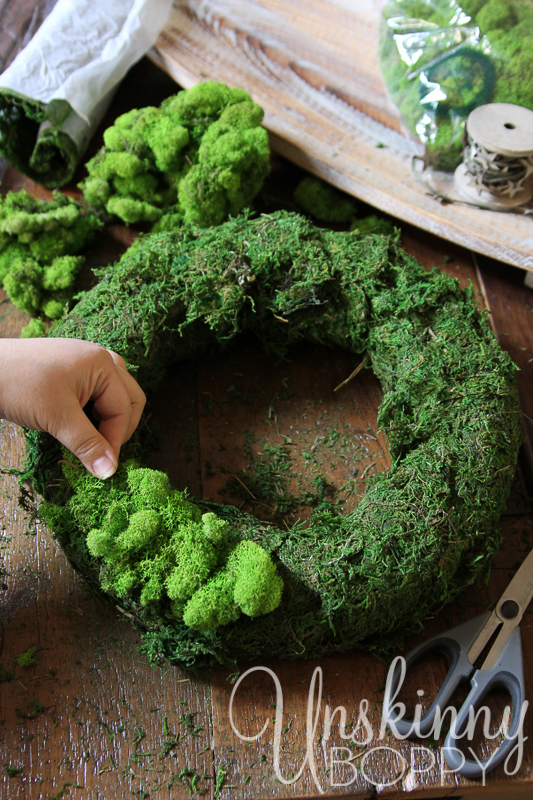 Attach the reindeer moss to the front of the wreath using floral pins. Continue until the wreath is evenly covered in reindeer moss.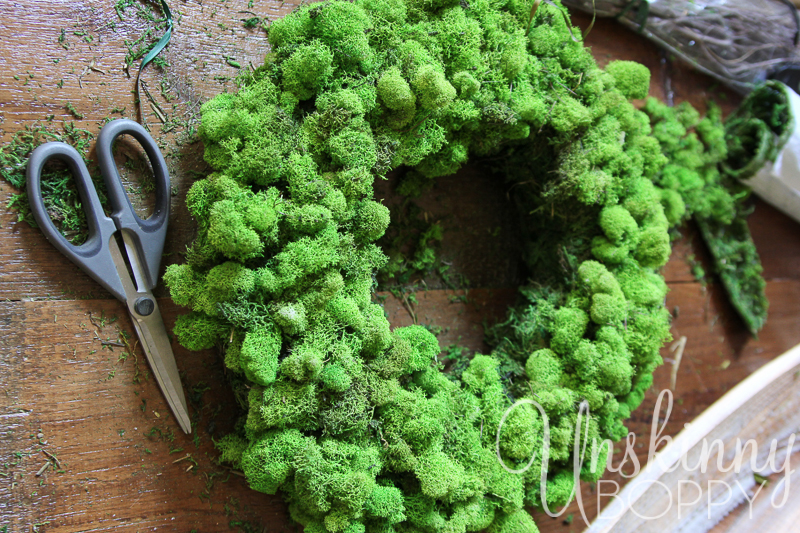 Wrap some kind of garland around it to dress it up a bit.  Don't you guys just LOVE these dainty little stars-on-a-string?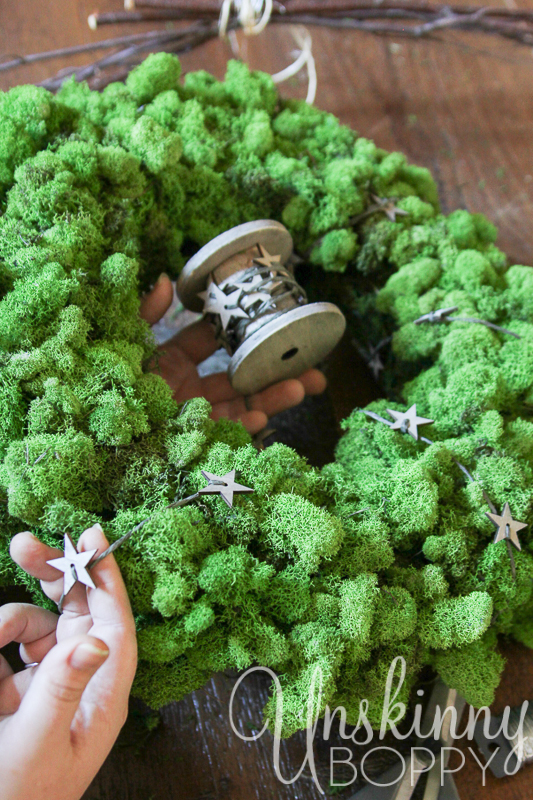 I found this wooden star garland on a string in Jen Rizzo's booth at the Cane County Flea Market last month, and I knew that I had to have it.  They are adorable.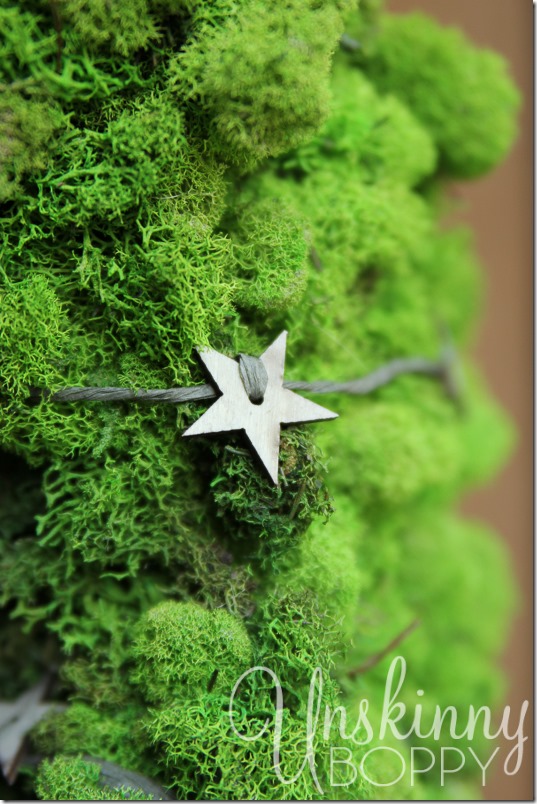 To hang it, I used a strip of burlap ribbon tied in a knot with twine.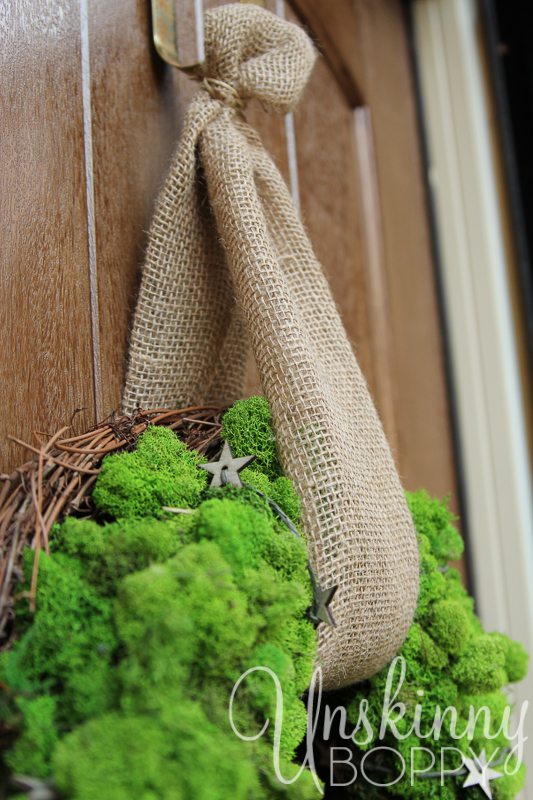 And that was all there is to it. I layered this reindeer moss wreath on top of a simple grapevine wreath on my front door so it gave it a little more dimension. But I love how simple and pretty this moss wreath is for the holiday season.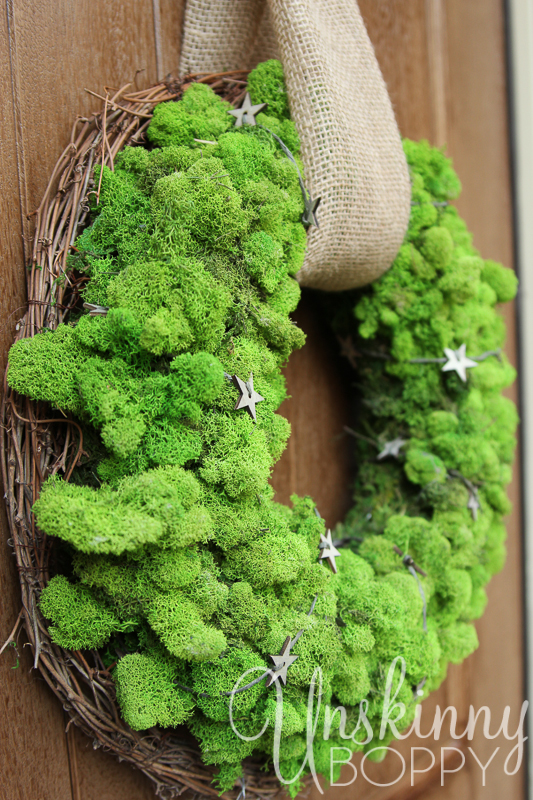 I love this wreath so much and plan on using it again in my Christmas decorations each year.
And speaking of that–I will be a stop on Jen Rizzo's Holiday Housewalk again this year!  SO excited for these amazing Christmas home tours with some of my favorite home bloggers!  My post goes up on December 3rd, so mark your calendars, ok??
You can tour my 2013 Holiday Housewalk here: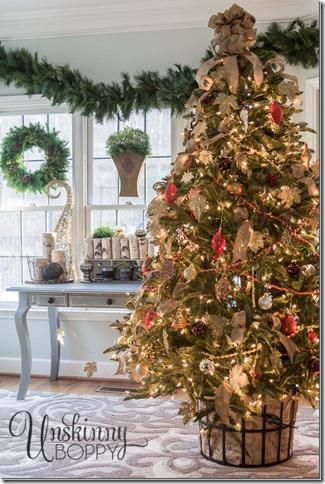 And my 2012 Holiday Housewalk here: