Yesterday I talked about how I chose my Glidden paint colors for a fun new DIY painted furniture project using the My Colortopia and Color 101 website, and today is the big reveal! Remember this 1980's chest o' drawers? Well speaking of drawers, hold onto yours (name that movie)…

Eeeeeee!! I LOVE IT SO MUCH!!!!! Our basement is loving it too. This big blank beige wall just got soooo much cooler. I cannot believe what a difference a little paint and some reclaimed wood made for this piece of furniture!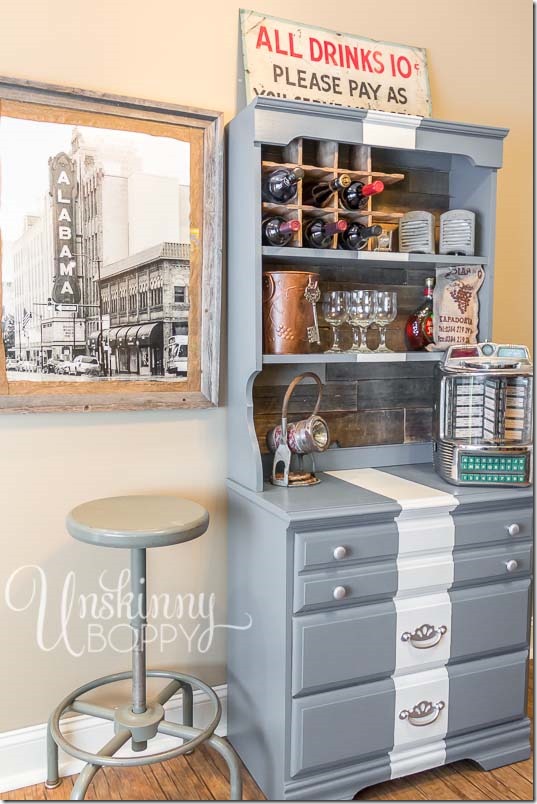 The white stripe down the middle came out exactly as I envisioned it in my head, and that reclaimed wood combined with that perfect French Grey-blue paint color??? I swoon. It is just gorgeous! This was THE perfect paint color for the space.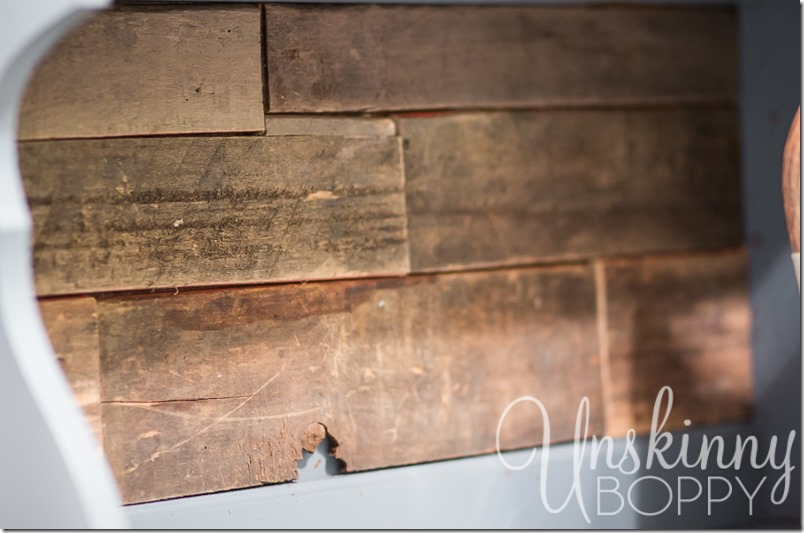 Yesterday I told you that we used the bottoms of the old Coke crates from Garrett's nightstand project to be the bookshelf backer. What I didn't show you was this awesomeness right here: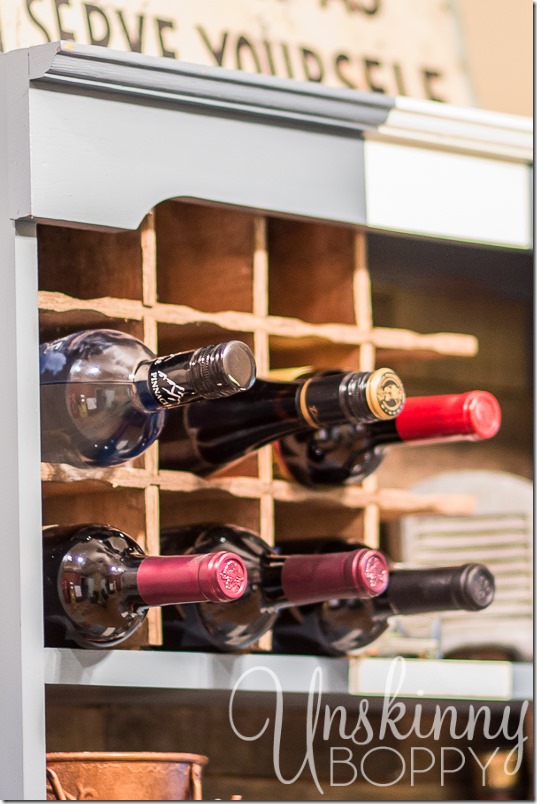 Since we don't have a wine cellar, what better place to store some adult beverages than inside one of the leftover Coca-cola crates? I simply stood it on it's side and braced it up against the lip of the upper shelf. It's super sturdy, and holds six bottles of wine perfectly.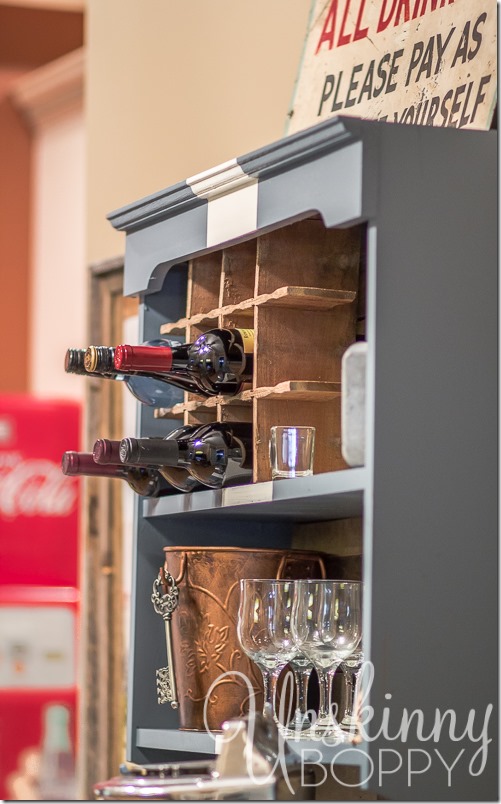 Add an ice bucket, a few glasses and a bottle opener, and we've got ourselves a party. Who wants to come over?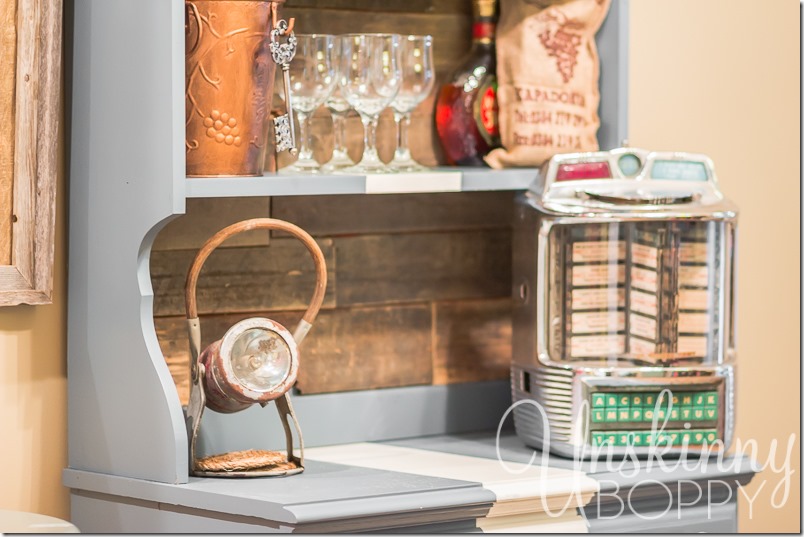 Anyone else remember these vintage mini- jukeboxes? I wish I knew the date of this one and the backstory behind it. What year could you get 7 plays for half dollar or 1 play for a dime or 2 nickels?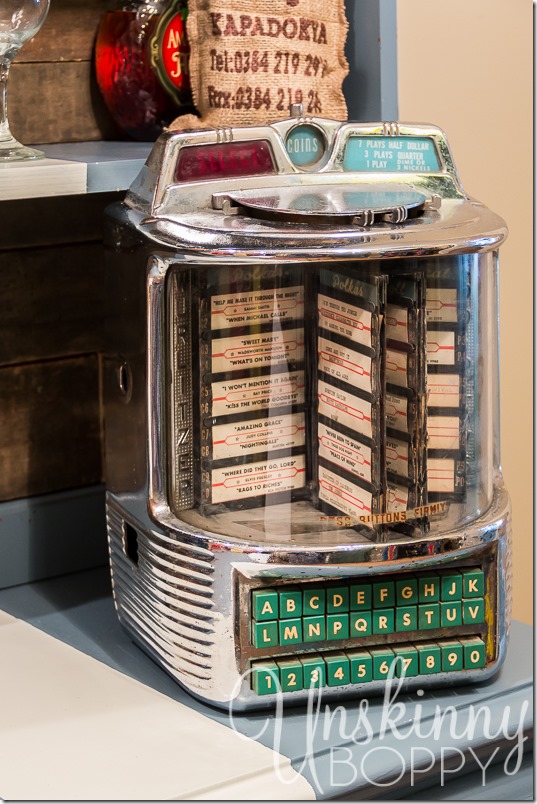 So, there you go. The big reveal of my new favorite project! It took me all weekend, but it's done! Now, if you'll excuse me, I'm gonna go fix myself a drink and drop some nickels in this jukebox. I totally need to hear Sammi Smith belting out "Help Me Make it Through the Night" right about now.
Before I go, I gotta say that I love this paint! It was so easy to work with and gave excellent coverage on my piece. I will totally be using this stuff again for future projects! Thanks, Glidden and MyColortopia, for all your help choosing it!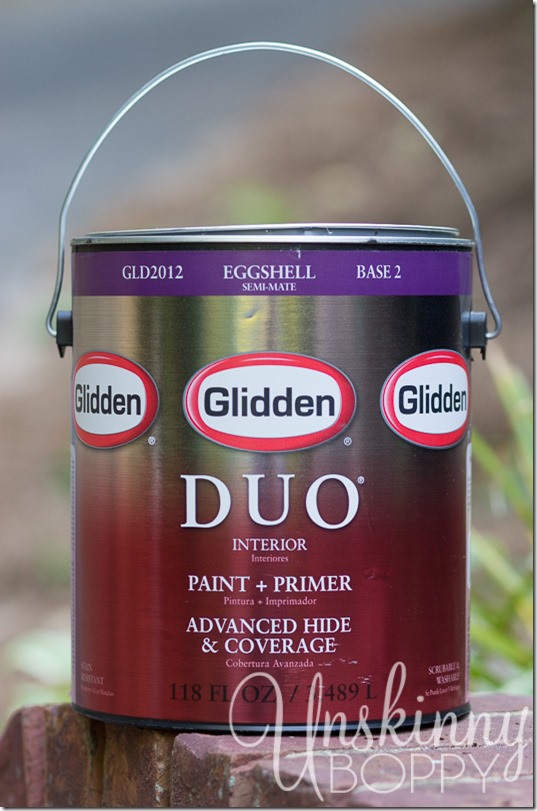 Disclaimer: I have been sponsored by the Glidden brand paint for PPG to write this post but the thoughts and opinions expressed are my own.