We are down to a matter of minutes before Thanksgiving is here! I hope you all have your turkeys defrosting and shopping lists ready! I cannot wait for the smell of fresh baked goodness coming out of the oven.  But unfortunately, right now, the only smells coming out of my oven are the smells of charred cheese and blackened bits of burned food from years of use.  Once upon a time I used the self-cleaning feature to clean my oven and nearly suffocated from the fumes.  I had to open all my windows and turn on the fans to keep from choking on the smell.  It took me weeks to get the stink out. Phew-wee.  So this year I decided to take the old fashioned elbow grease route, and it turned out to be a lot easier than I thought!
Are you ready to see it?  My embarrassing oven "before" photo?  Here you go!  Enjoy….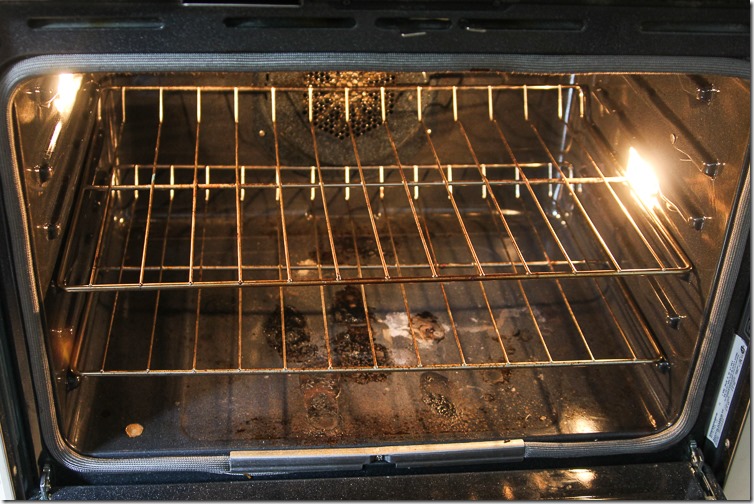 Yeah.   It's gross. I know.  BUT.
I'm here to tell you how I cleaned it quicker than you can say greasy, grimy gopher guts.  Thieves Household Cleaner smells great and doesn't make you want to choke.  I love this stuff!  I keep several bottles mixed up all around my house-upstairs and down, so I won't have to search for it when I need it.  The dilution ratios are found on the Young Living website, but for heavy degreasing you'll need about 15 parts water to 1 part Thieves cleaner (so 15 ounces of water and 1 ounce Thieves cleaner).  For lighter household stuff the dilution ratio is 60:1, which makes this cleaner go a loooooooooooong way!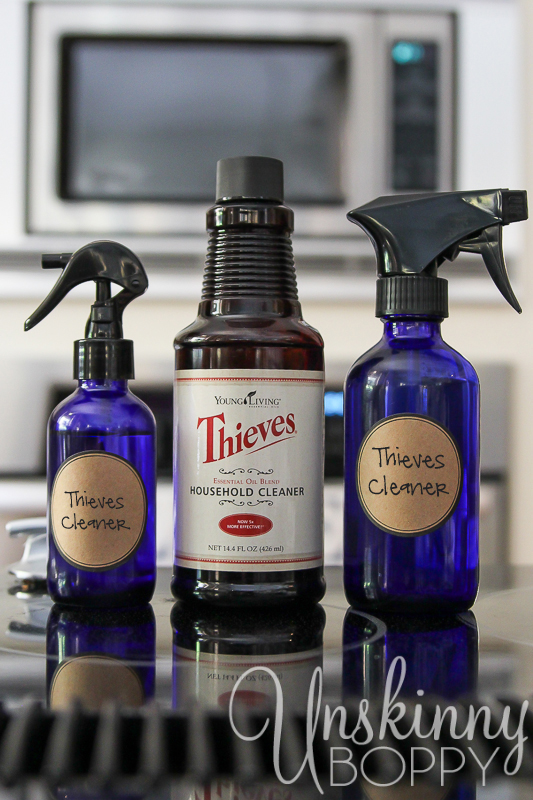 I buy these cobalt blue trigger spray bottles from a few different places online- where ever is cheapest.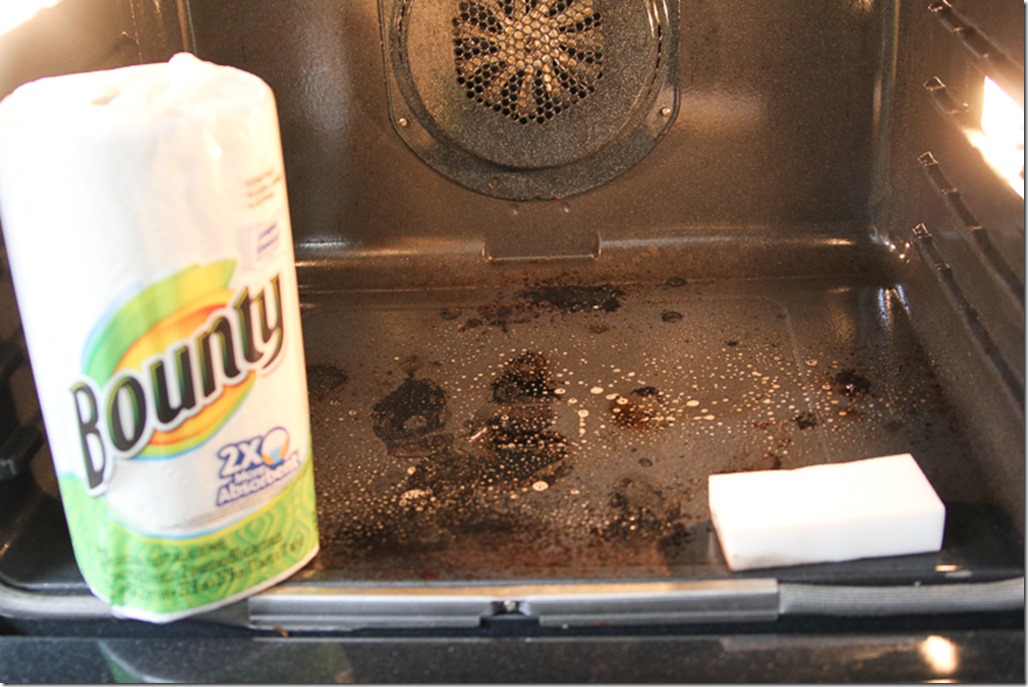 You'll also need a roll of paper towels, a magic eraser and also a nylon scraper, if you have one.  I used my beloved Thieves cleaner in a spray bottle, giving all the grimy parts a quick once over with the spray, leaving it soapy.  Then let it sit and soak for about 30 minutes while you go about your holiday baking business.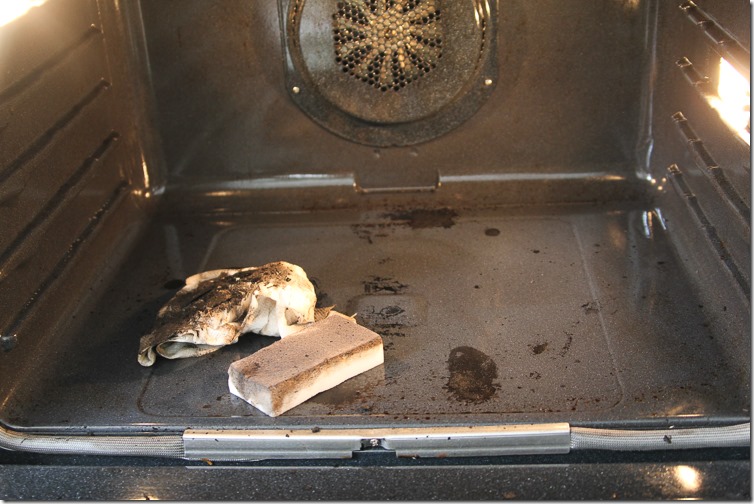 Use that nylon scraper to remove the worst of the stuck-on bits, then scrub the rest with a magic eraser until Mr. Clean begins to squeak like Stuart Little running on a stress test treadmill.  Scrub, scrub, scrub.  And before you know it, you'll have a shiny, clean oven!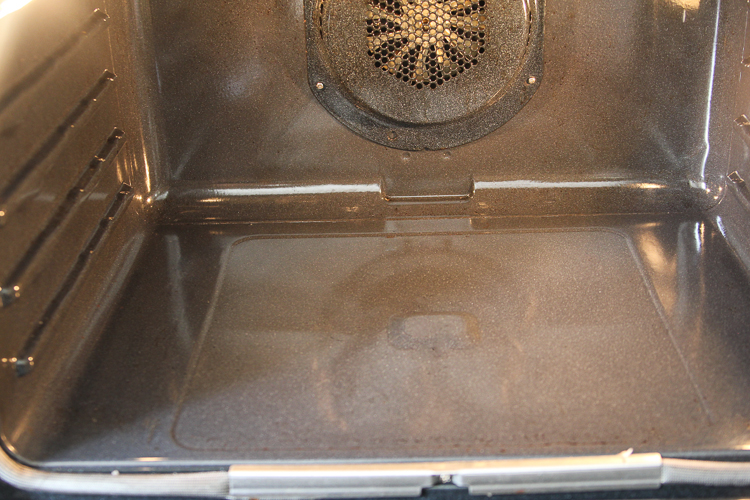 Did you know that's all it takes?  A little elbow grease and some Thieves cleaner will make it go from this to this: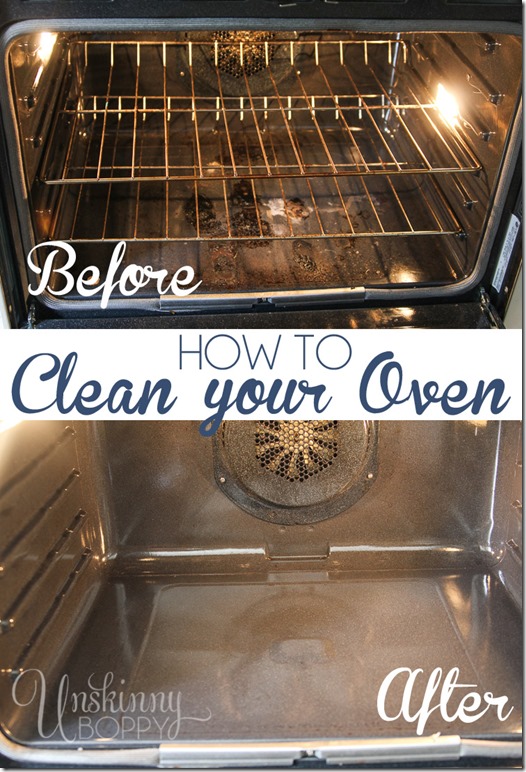 And then you can get back to a little more of this, this, this and EVEN THIS…
…all cooked inside your shiny, gleaming oven, both inside and out!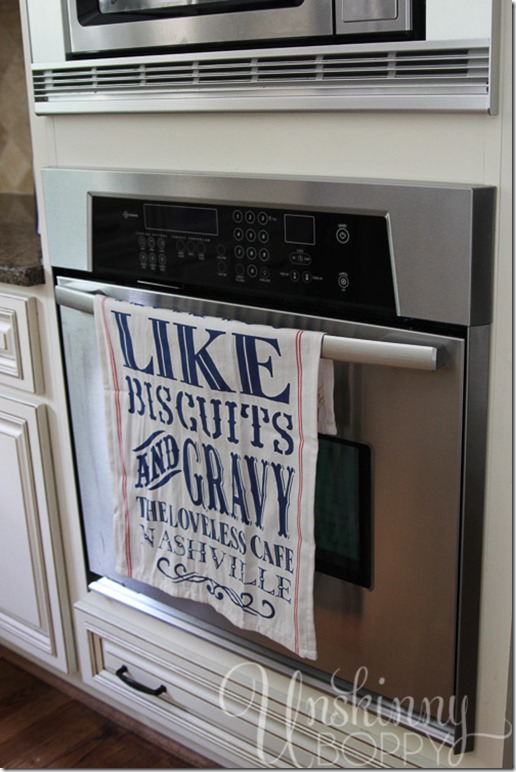 Who else is ready for the Holidays??
Bring it on, Thanksgiving!
Want to purchase Thieves Cleaner?
Click here to purchase. 
If you enjoyed this post, please use my member number 1516864 when placing an order so I will get credit for your sale!
---
Shameless plug: I sell Young Living products,  so if you would like more information about essential oils or all-natural cleaning, bath or body products, please check out this post on how to order Young Living products from me.