Some folks are just meant to be together.
Like Romeo and Juliet…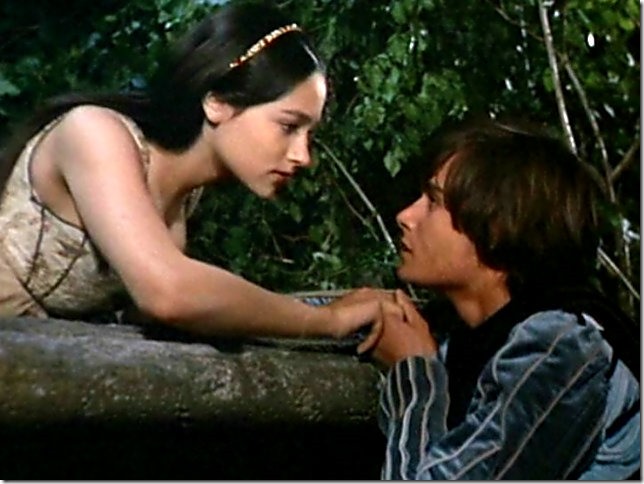 or Johnny and Baby…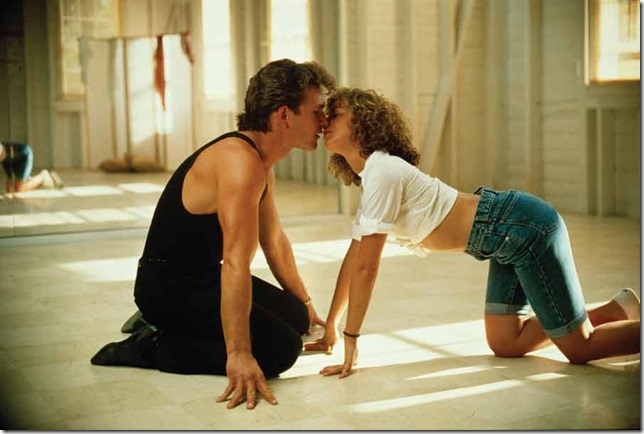 Or Bo and Hope.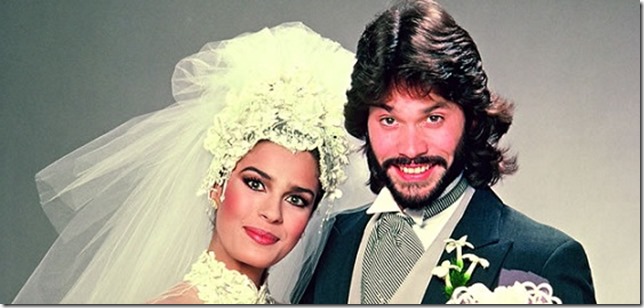 But just because you're meant to be together doesn't mean life will be all puppies and rainbows and butterflies.
Love is hard sometimes.
Marriage takes work, y'all. Life interferes. Work gets stressful. Kids come along and try to sabotage your quality time together. Sometimes outside forces are at work against you.  No matter if it's feuding fathers forbidding the relationship or Stephano DiMera kidnapping the whole family and hiding them on his private island, sometimes stuff just happens.
But, hopefully, true love always wins.  Valentine's Day is the day we celebrate our loves, so this week I want to celebrate mine. 
I've said it before, but I am not a fan of greeting cards. Big, bulky paper greeting cards cause me guilt. First of all, they are completely overpriced. Then I have guilt if I keep them all because they clutter up my life. But I also have guilt if I toss them in the trash because someone spent money on that card. Not to mention all those trees that get sacrificed for all that paper. And for the record, I do toss most of them in the trash because I'm trying hard to declutter my life and holding onto a 35 year old stash of Hallmark cards in my closet gets kinda cumbersome. But today? Today I propose we stop the madness.
I'm working hard to pioneer the new trend of sharing your love for your honey in the digital age by using a simple iPad app and the internet.  Stop killing all those trees and get on board with using the Adobe Voice iPad app to customize and create virtual greeting cards for your loved ones.  If you're a private person you can email it to your Valentine directly, or if you're wanting your professions of love to go viral then you can upload it straight to facebook or twitter for all the world to see. Your call.
Check out this sappy creation I made for my family to give you an idea of what can be done for your Valentine's Day card:
If you have trouble viewing this video click here to watch it.
If you want to join me on this pioneering journey, head on over and check out Adobe Voice blog to see how you can use the Voice app to customize their themes to make your e-cards all pretty and fancy. The Adobe Voice app is super easy to use- so easy that my seven year old can do it!
Before I go today I wanted to announce the winner to the Love Stories giveaway from last week! There were some AMAZING love stories shared over there in the comments. I was blown away by some of your stories. Others made me smile! Our winning entry was one that made me smile. Congrats to Steve W! Here was Steve's winning entry picked by Rafflecopter:



Thanks for entering and sharing your love story, Steve!
Always remember–no matter how tragic your love story may be–like sands through the hourglass, so are the Days of our Lives…
Now go out and #voiceityall!
---
Disclaimer: This post was sponsored by Adobe Voice. As an Ambassador for Adobe Voice I have been compensated for my time commitment to the program as well as writing about my experience. As with every sponsored post on this blog, my opinions are entirely my own and I have not been paid to publish positive comments.