Looking for some simple Back-to-School lunch ideas? Here's 15 of my favorites from around the web.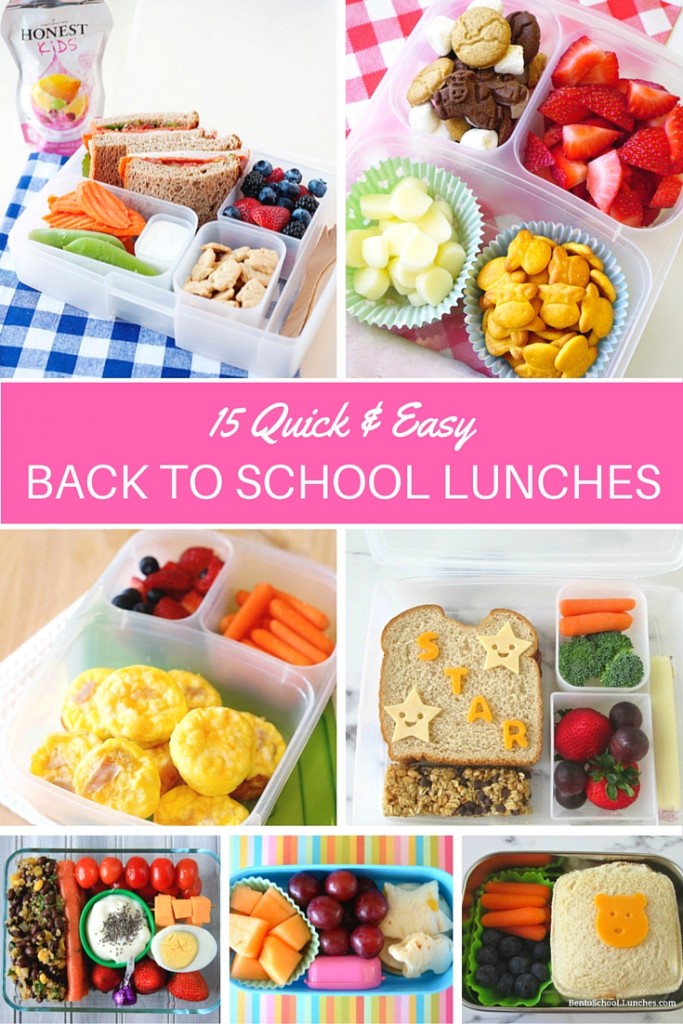 I'm trying to find some good recipes for Garrett's school lunches, and I thought you might like some of these ideas, too! I love the idea of a "bento box" lunch- which basically means all the food is divided up in little containers so it doesn't touch.
Some of these are a little too fancy for his taste, but I know I could adapt them to work for his lunchbox.
2 Hamburger Steaks & Dill Potato Egg Salad from Thank God I Bake
Fresh and Healthy School Lunches from MOMables
Chicken Nanban Bento from Just One Cookbook
Star Themed Lunches from Bento School Lunches
Lunch Box Idea List from Wendolonia
School Lunch Day 111: Muffins from What Lisa Cooks
Back To School Bento with Bumble Bee from Eazy Peazy Mealz
Bento Box with Chicken Teriyaki from Culinary Hill
Lunch In A Box from Back to Her Roots
Picnic Coloring Placemats + Grab 'N' Go Lunches from Happiness Is Homemade
Easy Ham and Cheese Mini Quiches from Momables
3 Fun and Easy Back-To-School Bento Lunchbox Ideas from La Tortilla Factory
Back to School Lunch Box Ideas from Just 2 Sisters
Leftover Pizza, one has quesadilla and avocado from What Lisa Cooks
3 Bears Bento from Bento School Lunches
Looking for lunch packing supplies? These little divided containers sure do make lunch packing easier.


Looking for more great school lunch packing ideas? Check out 21 Back to School Lunches for Normal People!