The Great Outdoors in North Alabama
You can visit all of the spots on our Winter Bucket List year round, with the exception of the Eagle Awareness event:
Eagle Awareness Weekends at Lake Guntersville State Park take place during five weekends during January and February, ONLY, so make plans now to attend this event. They give you the chance to learn more about eagles, experience eagle watching, and more!
You can stay at the State park (I love the old school chalets!) but if you're in the mood for something fancier, rent this AMAZING cabin called Eagles Nest at High Falls near Guntersville. Check out the post from our visit for a video tour of the cabin that was reconstructed from an old barn. Fun Fact: The owner of this cabin, Restoration Log Cabin Rentals, was featured on the Barnwood Builders tv show. It's pure perfection, and I would LOVE to see it in the snow! Oh man. It would be like heaven.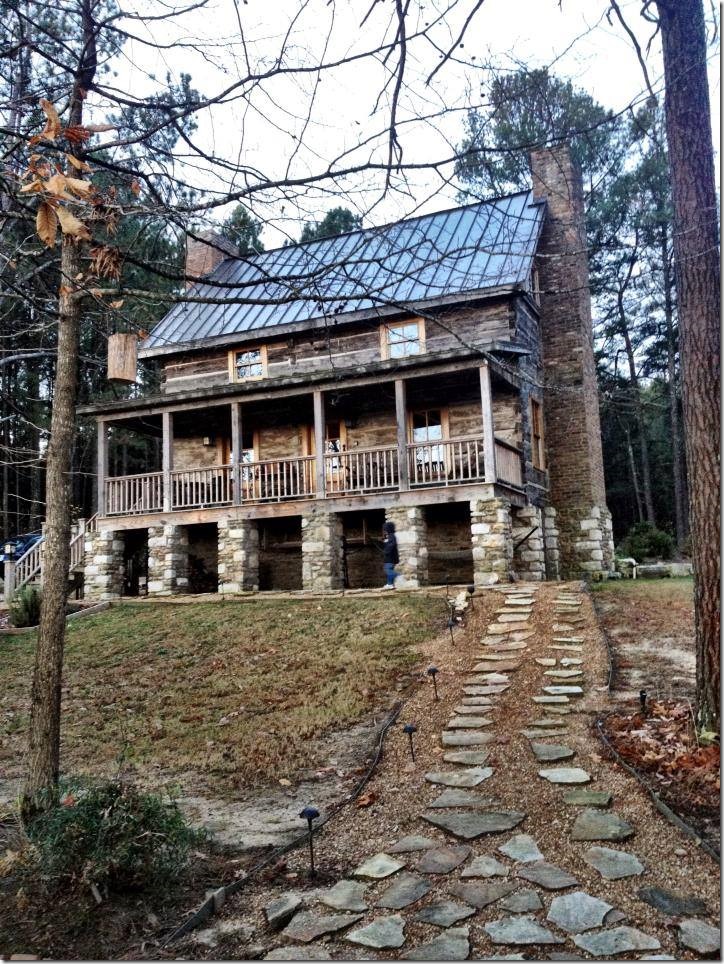 Be sure to visit High Falls Park and see the waterfalls there.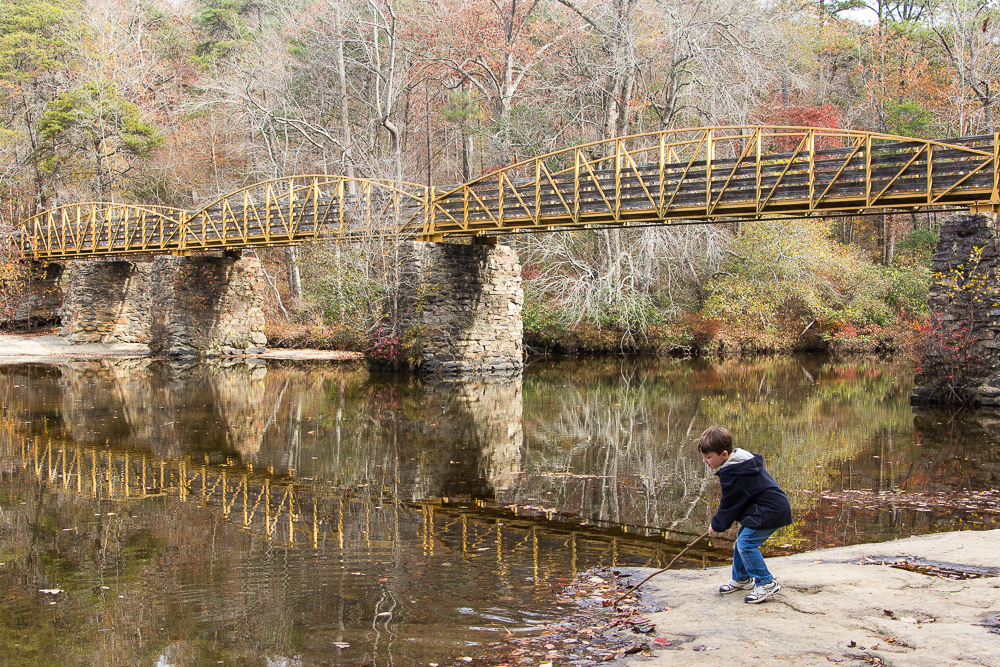 We visited in the fall a few years ago and we were able to walk right to the edge of the falls.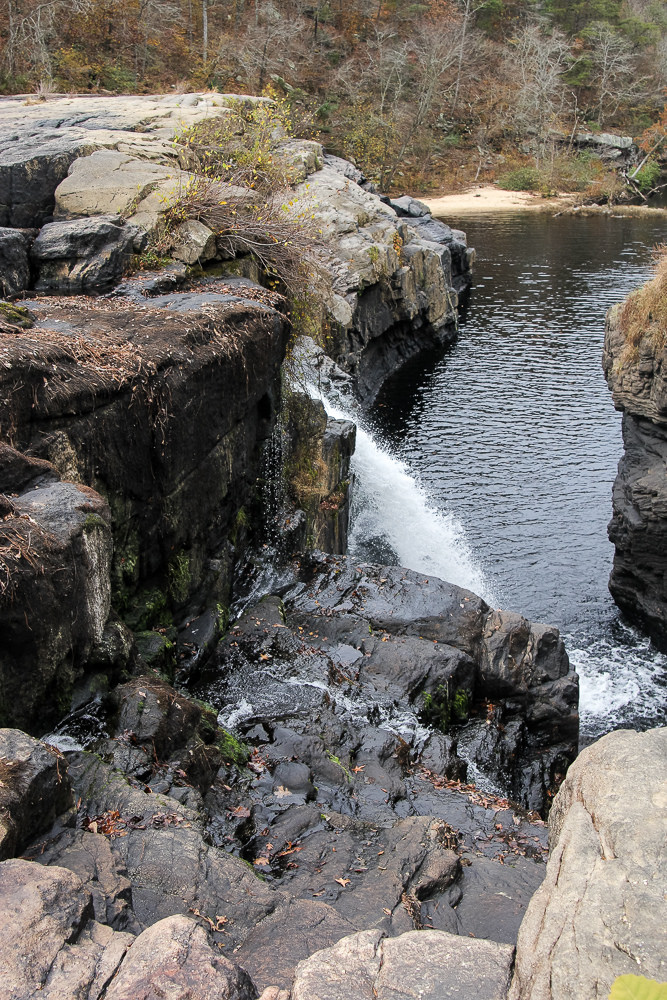 Buck's Pocket has some gorgeous overlooks with an easy walk out to get out to them. You can drive right to the top and walk out to the scenic overlooks.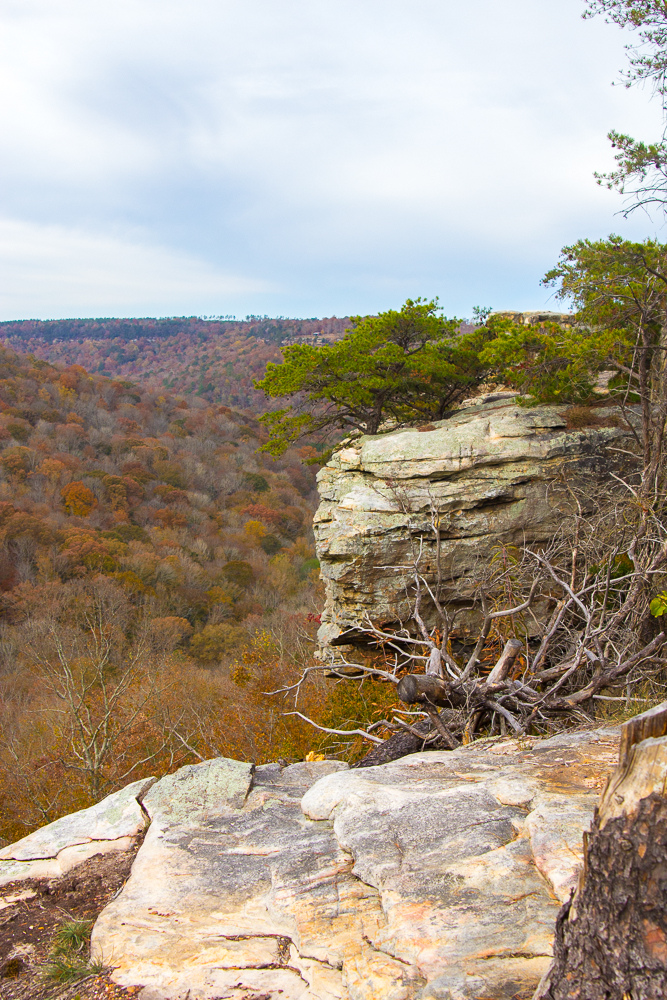 Little River Canyon is located just outside Fort Payne, and is beautiful year round. We visited Little River Falls a few years back and were super impressed with the easy access to views of the rushing water. You can walk the paved path to the bottom of the waterfall for another point of view; it's a great spot for pictures!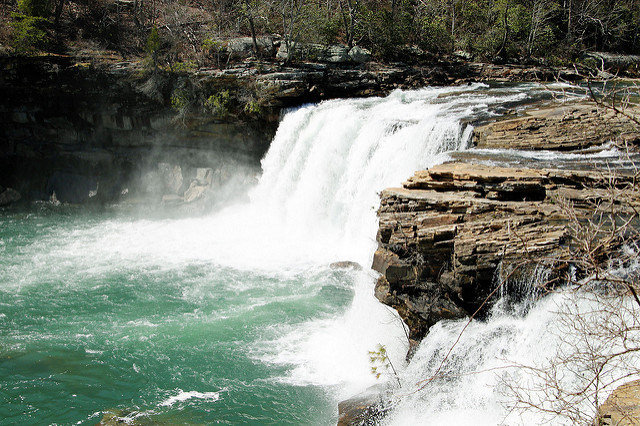 Other scenic spots in North Alabama:
We really enjoy the scenery and experience of the Natural Bridge of Alabama. 148-foot long and towering 60 feet in the air, it's the longest natural bridge east of the Rockies. The bridge is open daily at 8AM, through sunset, all year long.
Dismals Canyon is like stepping inside an epic fairy land. The hike requires an entrance fee but you can see other parts of the canyon without paying the fee.
While you're over in this area, be sure to swing by the Carrollton, Alabama courthouse to see if you can spot the infamous "face in the window". Read all about the legend of the face here…
Remember the scene from Sweet Home Alabama with the Coondog Cemetery? Well, it is an actual place you can go visit. This is a Bucket List item if I've ever seen one.
And finally, go on a covered bridge hunt! My favorite one is Swann Bridge in Cleveland, Alabama.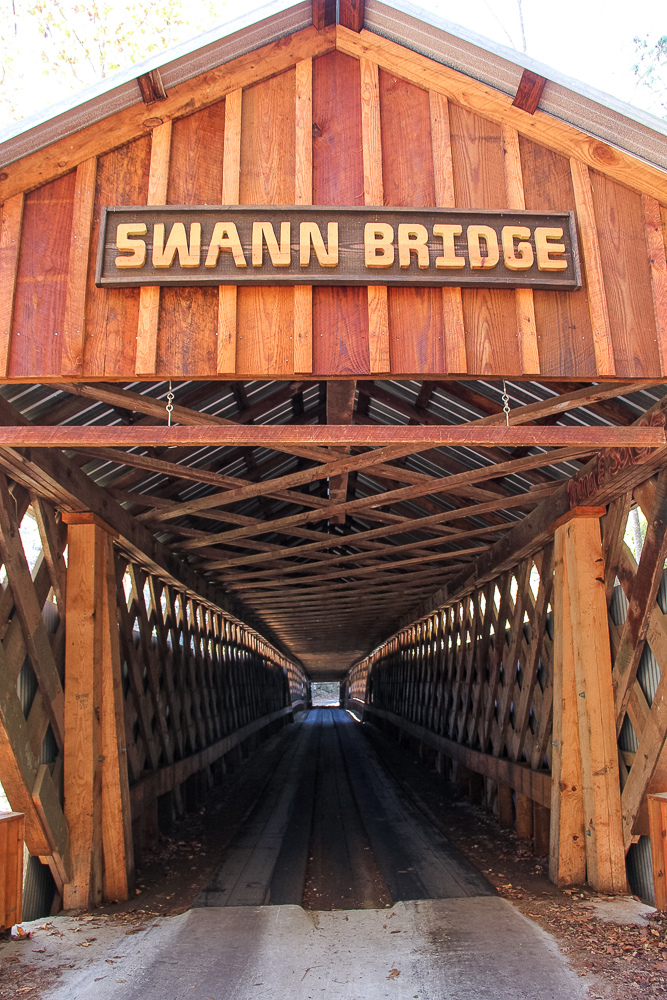 My grandfather was born in Cleveland so I have a memory of visiting this bridge as a kid with him. It has been fully restored and is safe to drive across. The hike up the stream is beautiful, too.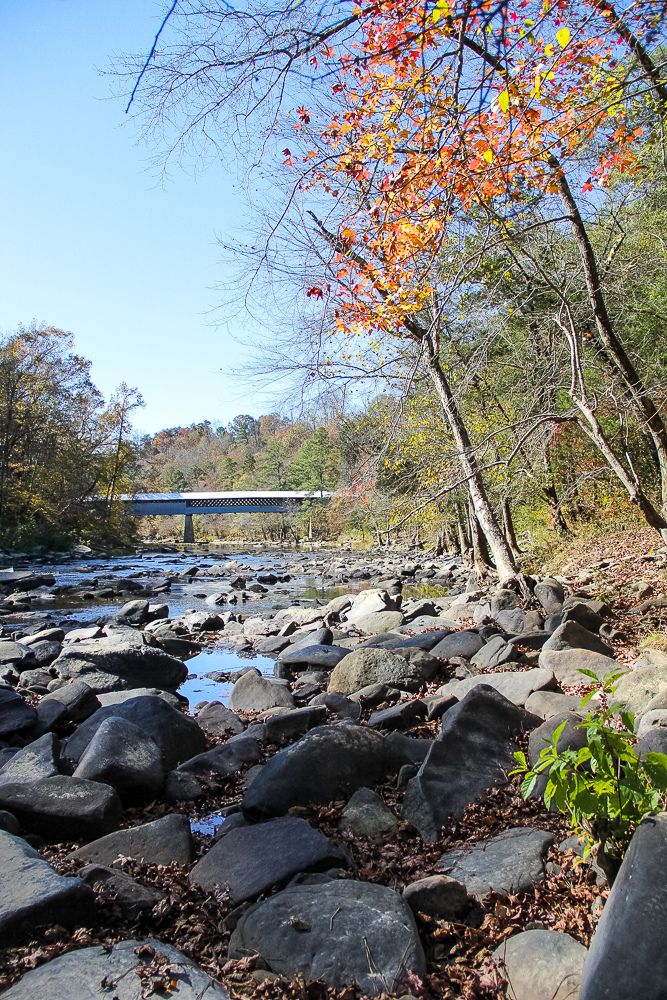 Continue the Alabama Winter Bucket list by clicking next…