My sweet Caroline turned 3 years old earlier this month, and we celebrated with a Paw Patrol themed birthday party.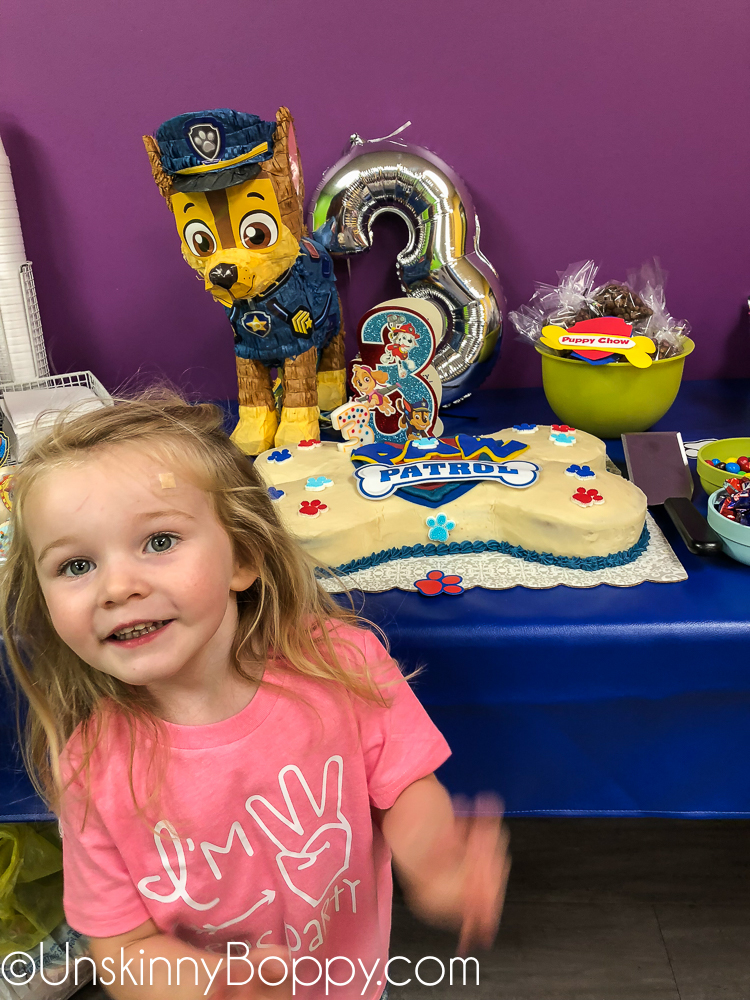 Her first two birthdays were simple and sweet at home with the family, but this year we went all in and had a huge Pump It Up birthday party with tons of friends and family. 
I created her invitation with Photoshop using Paw Patrol PNG files that I bought from this etsy seller.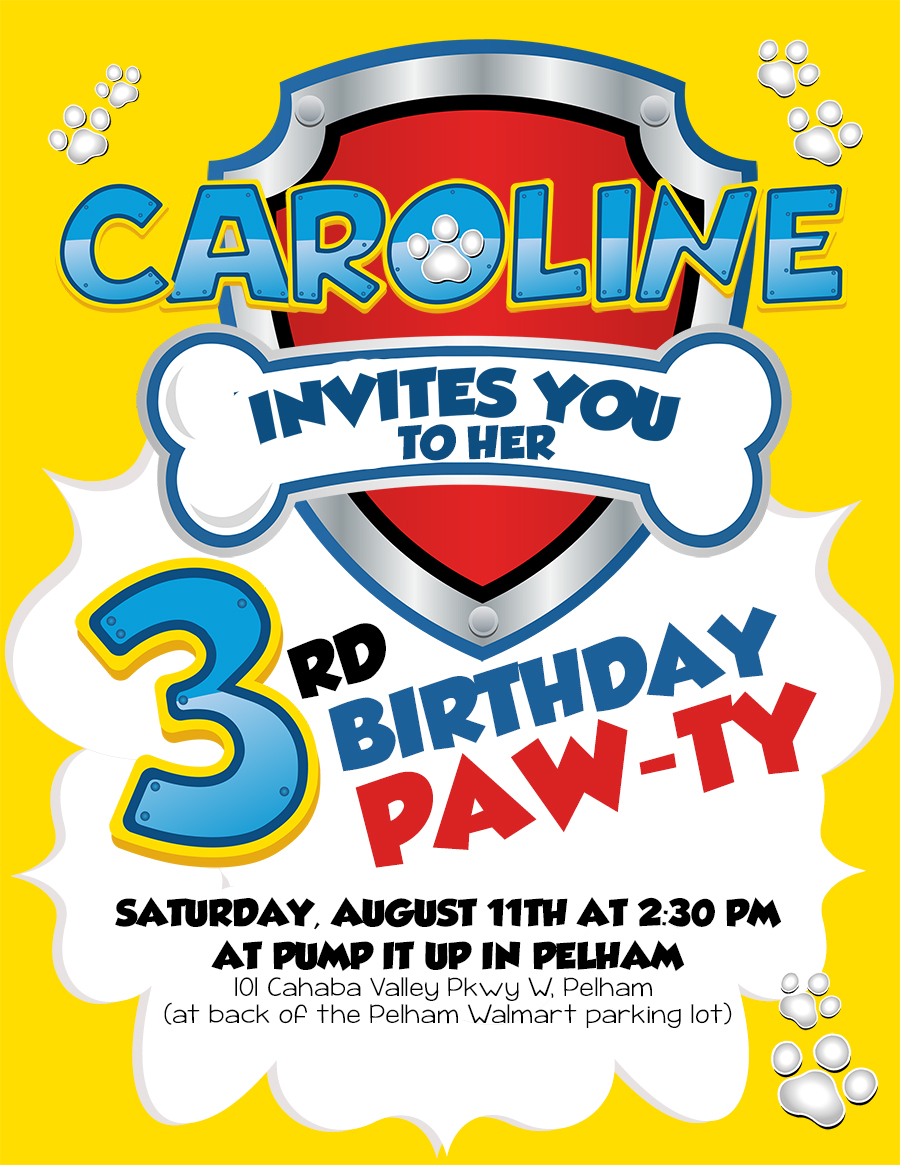 I contemplated renting a bouncy house for our backyard and inviting everyone over, but then I looked around at my piles of dishes and laundry and decided it was well worth the money to have the party at the local bouncy house place.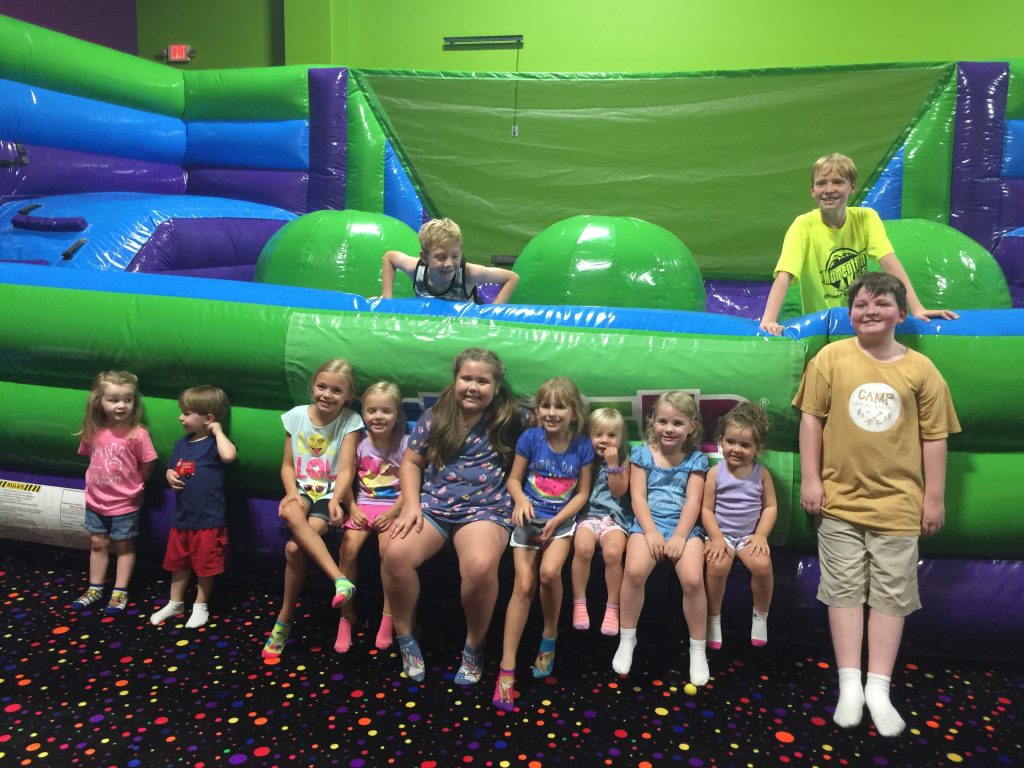 By this age, both of my kids had latched onto a cartoon of choice. Garrett loved Thomas the Train, and Caroline loves Paw Patrol. So we just ran with it. I decided to take the easiest decorating route possible and sent my husband on a mission to find all the Paw Patrol themed plates, cups, napkins and tablecloths at the Dollar store and Walmart.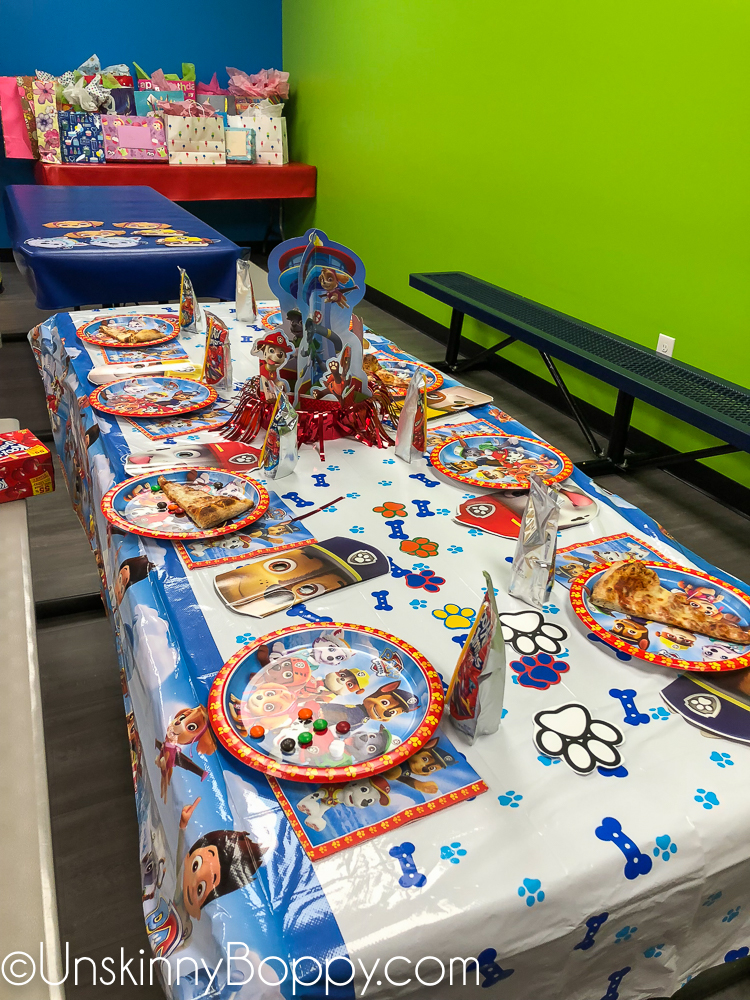 He also found masks and a little centerpiece so we were up to our collars in Paw Patrol themed party supplies. Pump it up provided "Pupperoni Pizza" and juice for all the kids.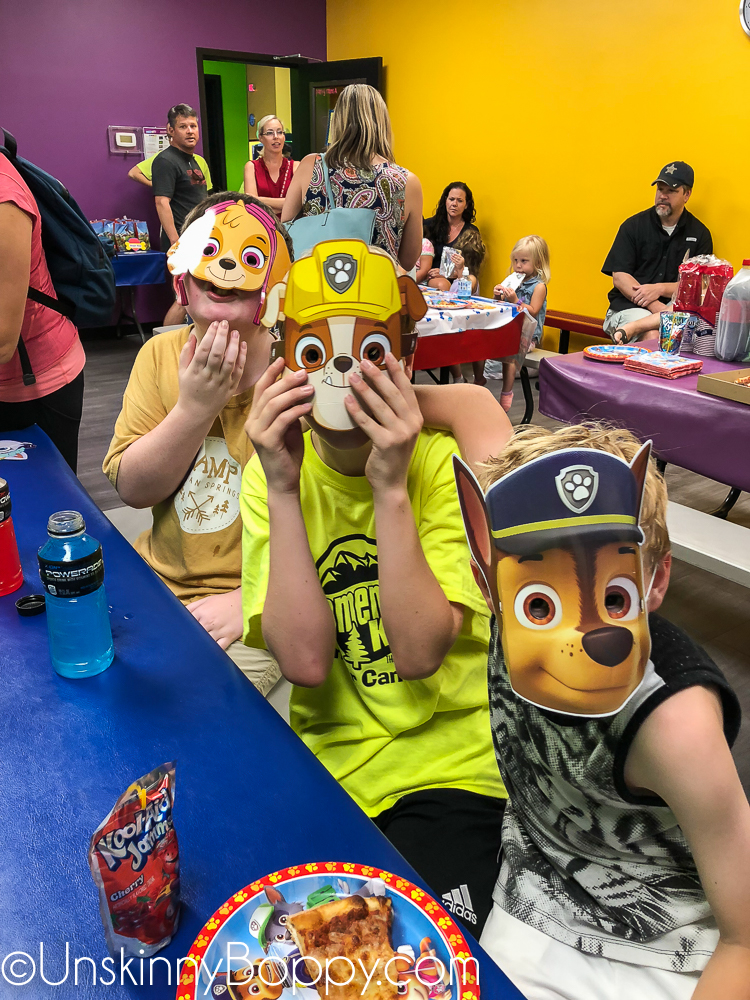 Have I mentioned how awesome my husband is at this kind of stuff? He also came up with the kid's favors- a hologram Paw patrol cups filled with candy, Paw Patrol gummies, a CapriSun and a Paw Patrol character toy. Of course, I forgot to take a picture of all that awesomeness, but here they are inside the favor bags I found at Walmart. I labeled them "Doggie Bags" and the kids loved them.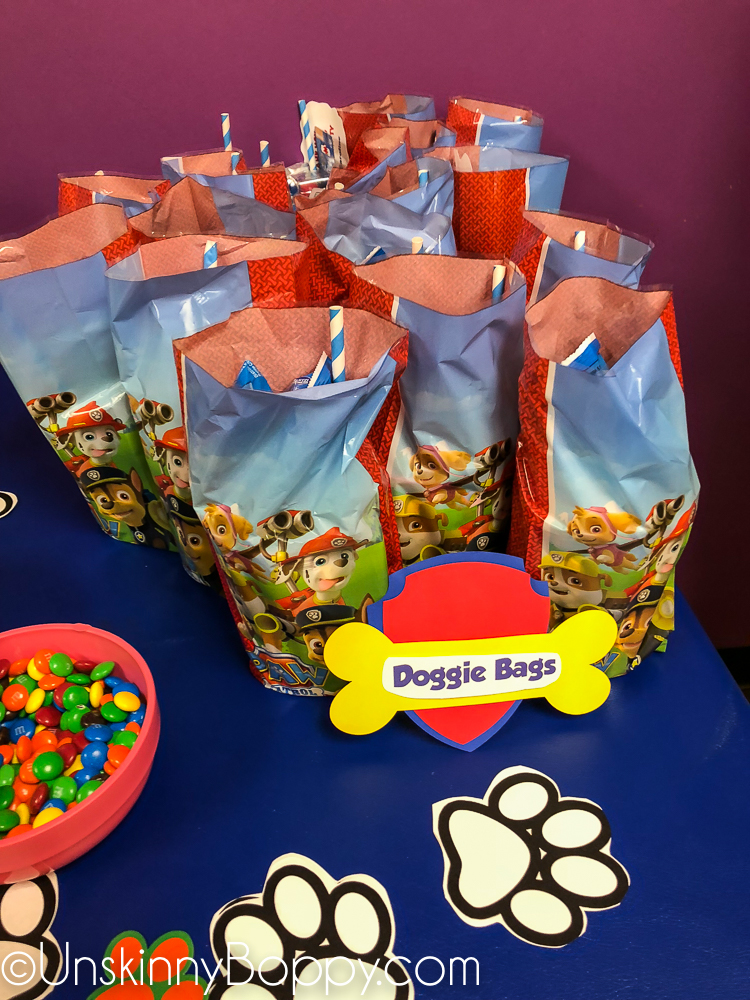 I also bagged up some chocolate cereal in clear bags and labeled it "Puppy Chow" and the kids really loved trying it.  I think I tricked some of them into believing it was real dog food.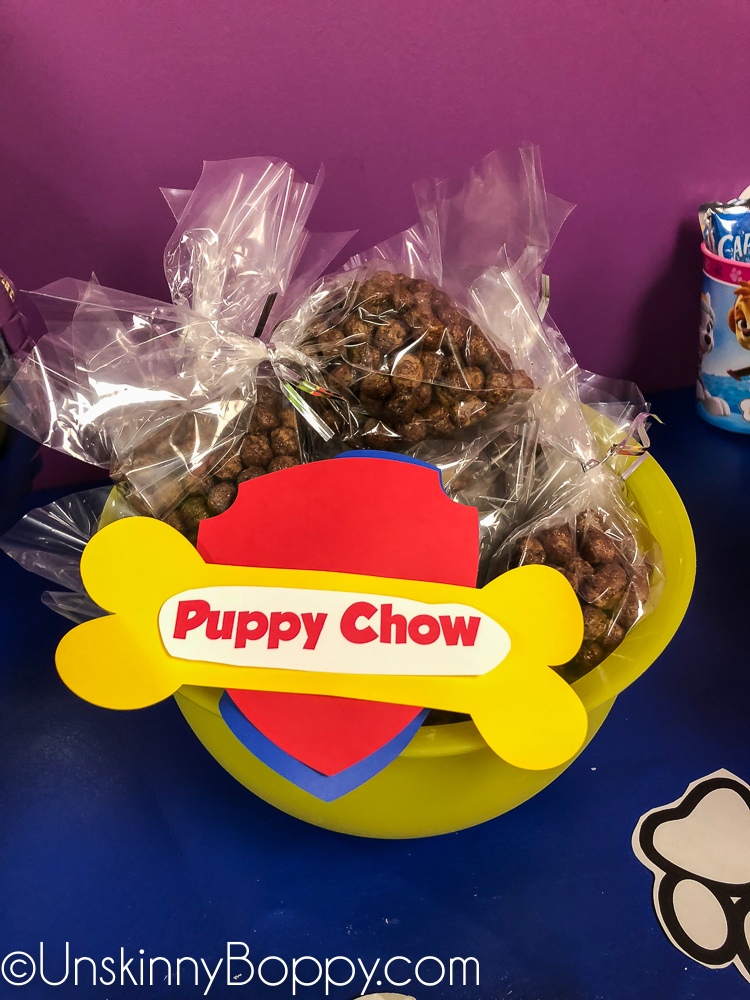 The good thing about a Paw Patrol theme is the primary colors. A bowl full of M&Ms and some USA Snickers matched perfectly.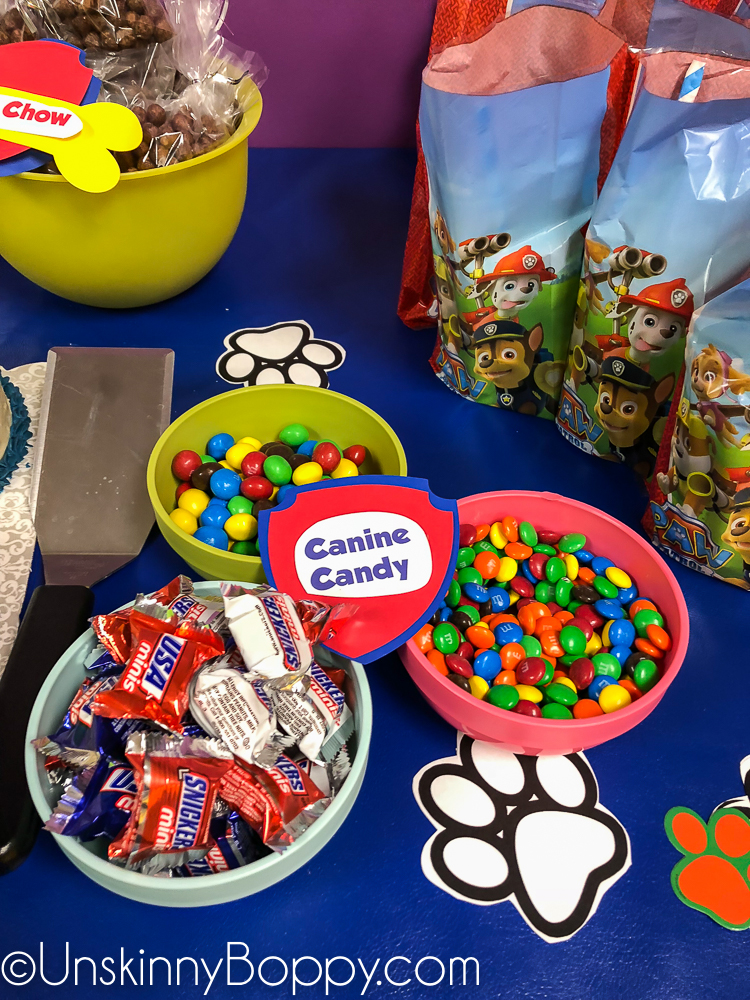 We had "Chase's Chips" and dip along with some cookies.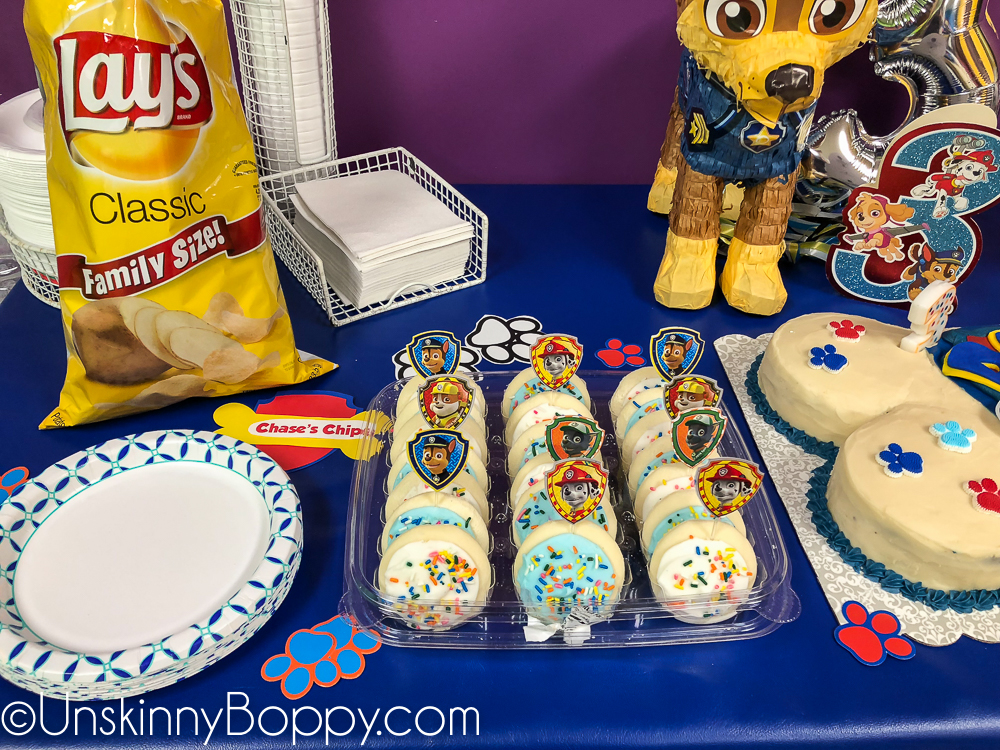 Since I dialed it in on the rest of the decor, here is where I focused all of my creative efforts. A bone shaped birthday cake with the PAW Patrol logo!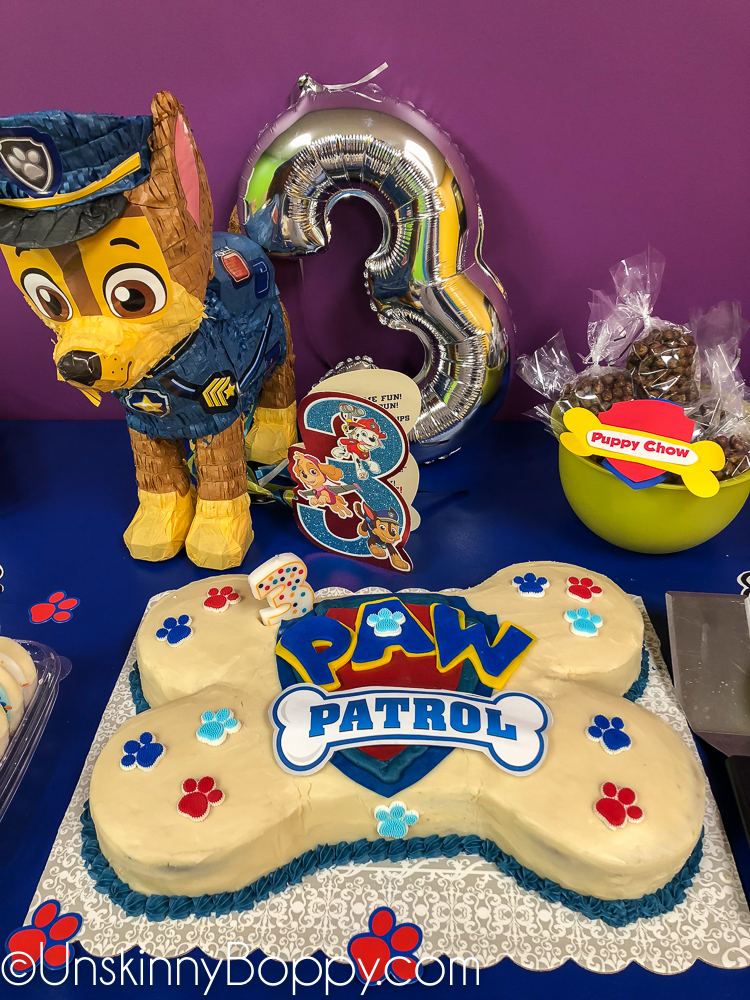 I made this cake from scratch, and blogged about it in a separate post. Go read all about How To DIY a Paw Patrol Birthday Cake. It was surprisingly simple and tasted AMAZING.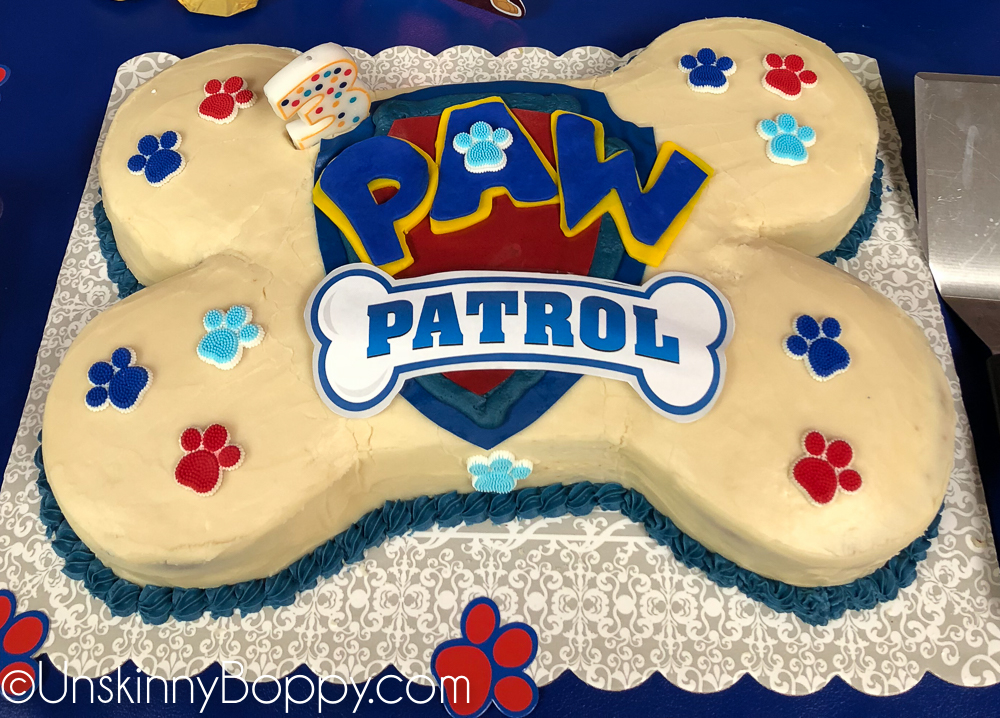 Everyone loved it. Especially the birthday girl!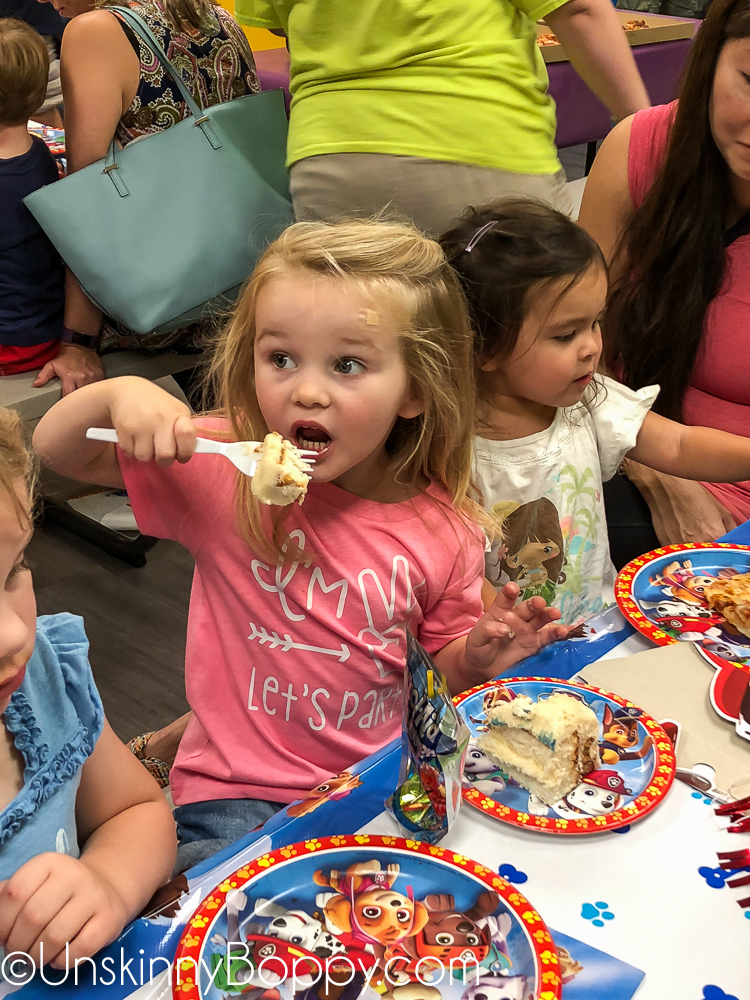 Happy 3rd birthday to my little Paw Patrol lover!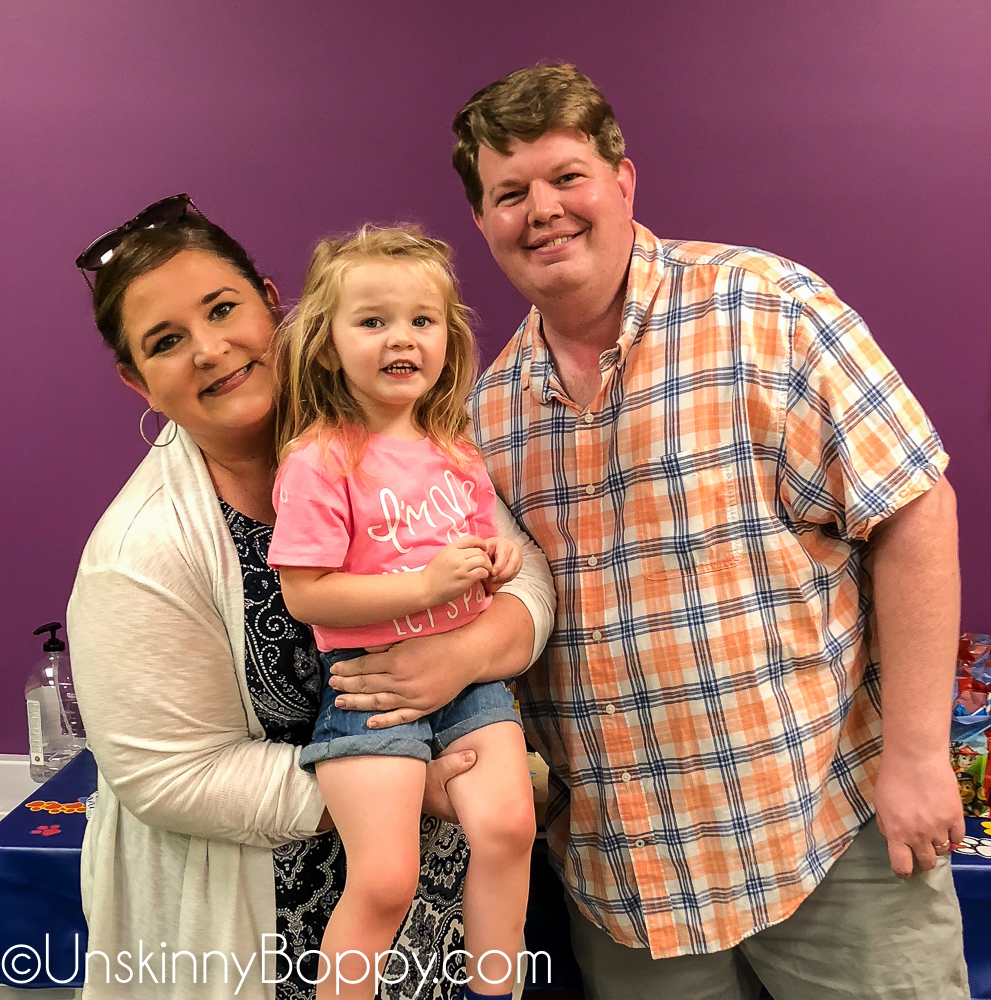 ---
GIVEAWAY TIME
To celebrate C's 3rd birthday I have a PAWsome giveaway to share with you today! I'm giving away FOUR tickets to see PAW Patrol Live in Birmingham, AL this weekend!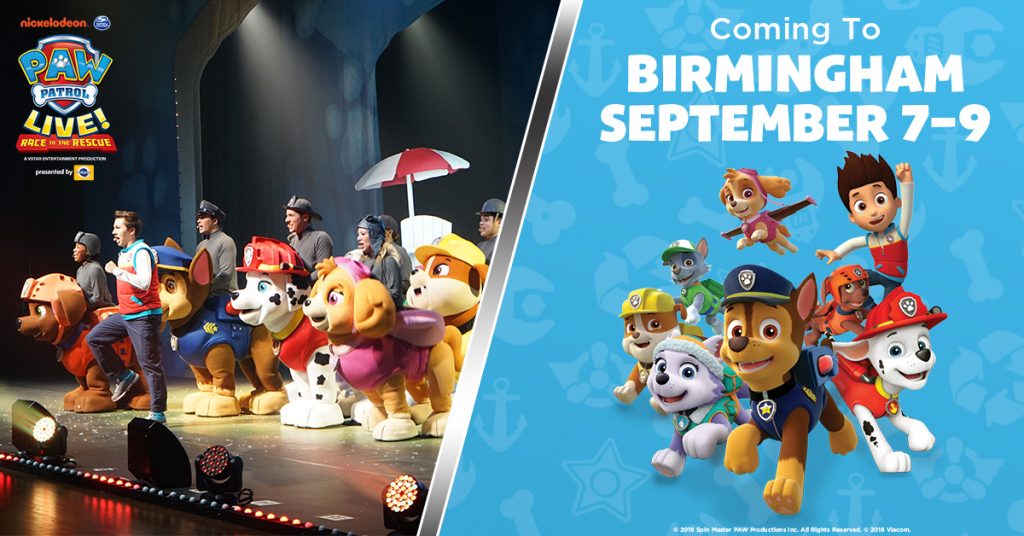 I have four tickets to give away to a single family, so if you're in the Birmingham, AL area and have a Paw Patrol lover like me, be sure to enter to win in the Rafflecopter here:
Don't miss the pups as they roll into town with PAW Patrol Live! Race to the Rescue! on September 7-9 at BJCC Concert Hall. If you don't win the giveaway, you can get tickets here: pawpatrollive.com
The Fine Print:
This giveaway was sponsored by Nickelodeon & PAW Patrol Live! Race to the Rescue. My family received free tickets to the show and free tickets to give away in exchange for this social media promotion. Giveaway starts Sunday, September 2nd and ends at 12:00 am EST on Tuesday, September 4th. Winner will be notified on the morning of Tuesday, Sept 4th. Tickets must be claimed ASAP in order to be mailed out in time for the show!
Good luck to everyone who enters!
WANT TO PLAN THIS PARTY?
Please click my affiliate links and I'll get a small commission if you purchase!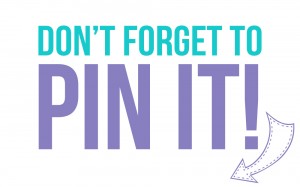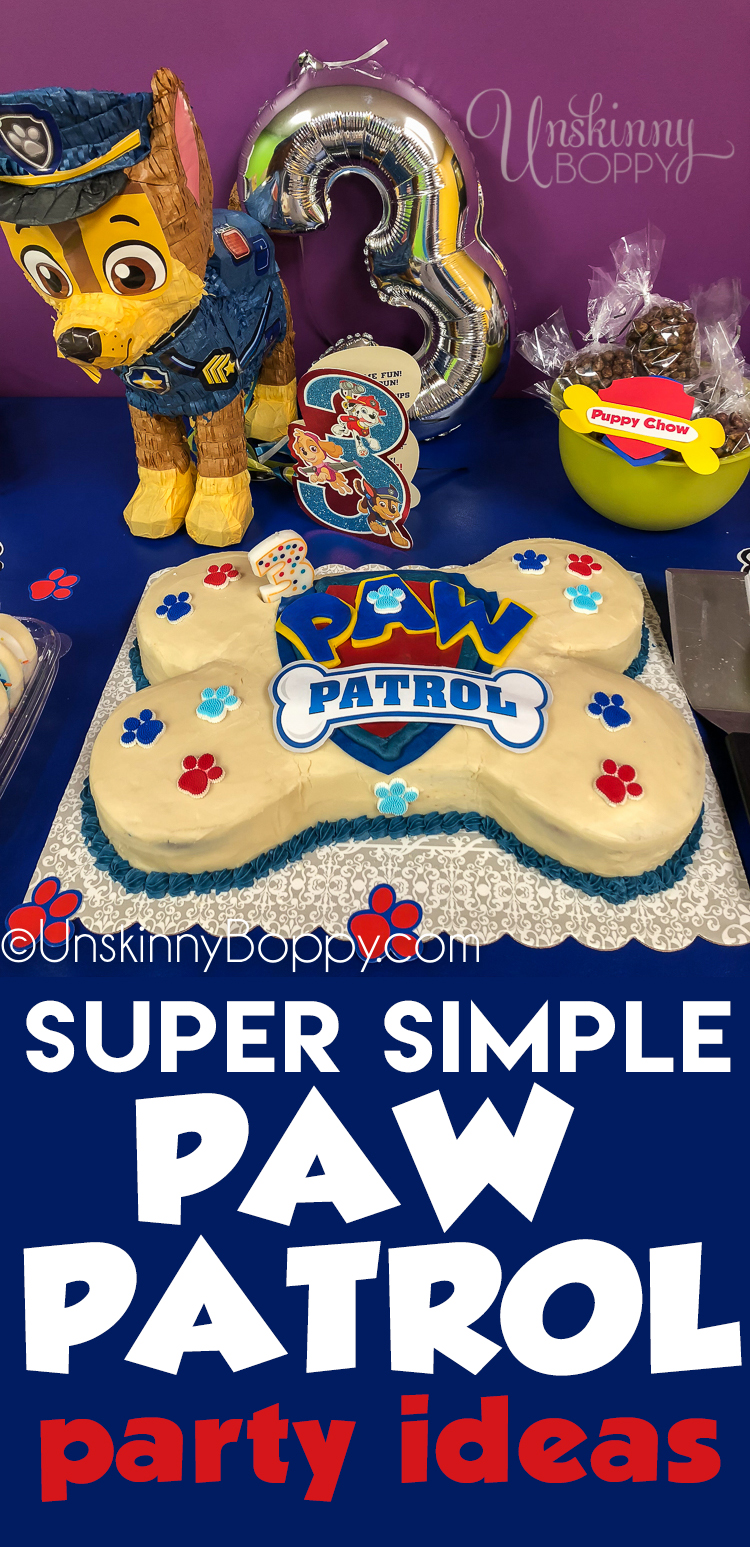 If you're looking for more birthday party ideas, check out these posts: