Last month we had a family photo shoot. 
This is a HUGE deal, considering that we have not had family portraits made since Garrett was one year old, and now he's five. Garrett and I had our picture snapped together for Valentine's Day, but J wasn't included.  Even on special occasions, we are not great at jumping in front of any lenses together.   There have been many holidays where we forget to take a family picture of the three of us together and then I scan my facebook page later that night and kick myself for not remembering to pose for a picture with my husband and my son when everyone else in the world seems to remember.  I think one of the reasons for this is that I prefer to stay behind the camera a lot, and it's taken me years to talk J into looking directly at a camera and smiling like he likes it.   Garrett tolerates my snapping but that's just because it's all he's ever known.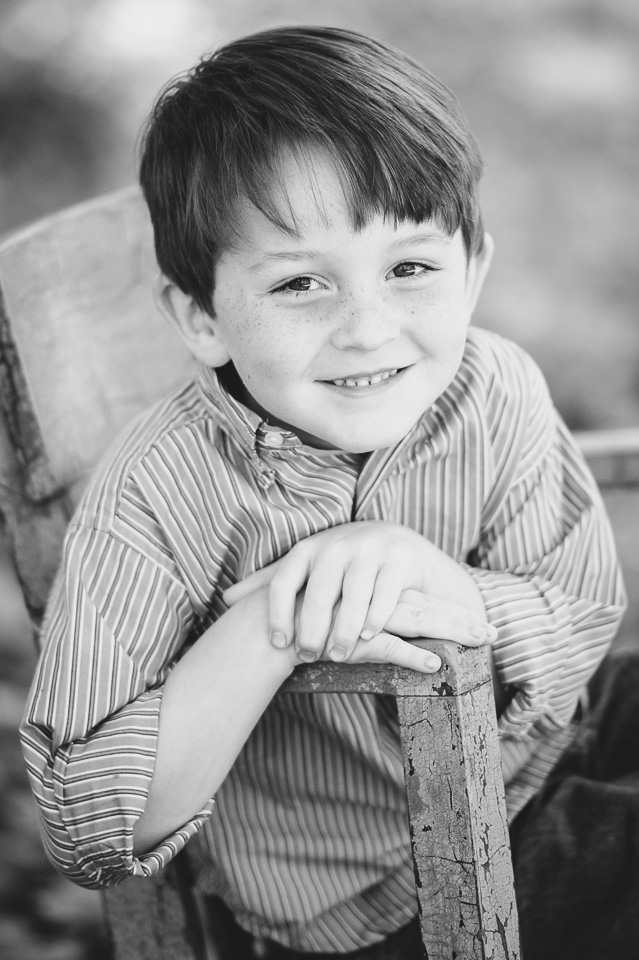 So, when I booked a mini-session with my friend Lori at Shooting Star Photography for all of us to come together for a thirty minute picture session, I admit that I was a lil bit nervous about how they would turn out.  But, I picked out our outfits and flossed extra well so Lori wouldn't have to photoshop my teeth too much and put on my new necklace and went with it.  I even got my hair blown out just for the occasion.  Because with photoshoots, you only get one shot, do not miss your chance to blow.  This opportunity comes once in a lifetime yo. 
Sorry, my inner Eminem came out there for a sec.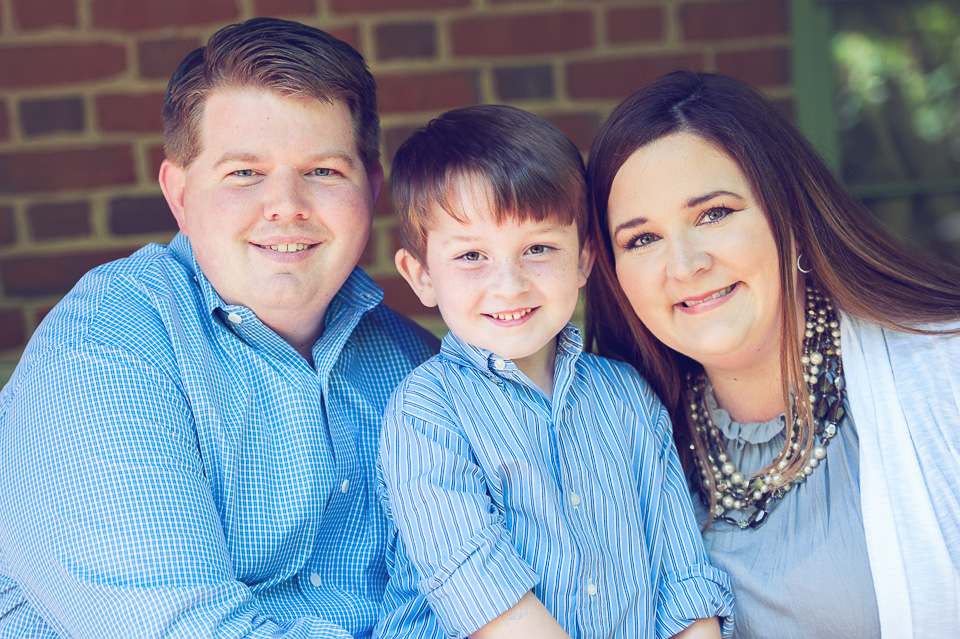 That whole "picking out our outfits" thing turned out to be a huge waste of time, since the trendy new skinny jeans I bought for Garrett turned out to be a little too skinny and the cute non-skull covered plaid shirt I bought for him was huge and didn't fit him at all even though it was his size (thanks, Old Navy).  So, at the last second I threw him in a mini-me Polo button down to match his daddy and we ran out the door.  The shirt was totally too short for his long body and would not stay tucked into his pants. I swear I ironed, too, even though you'd never know it by these pics. Eh well.  He's still cute! And this is more my Garrett than a skinny jean wearing hipster with a normal tucked in shirt.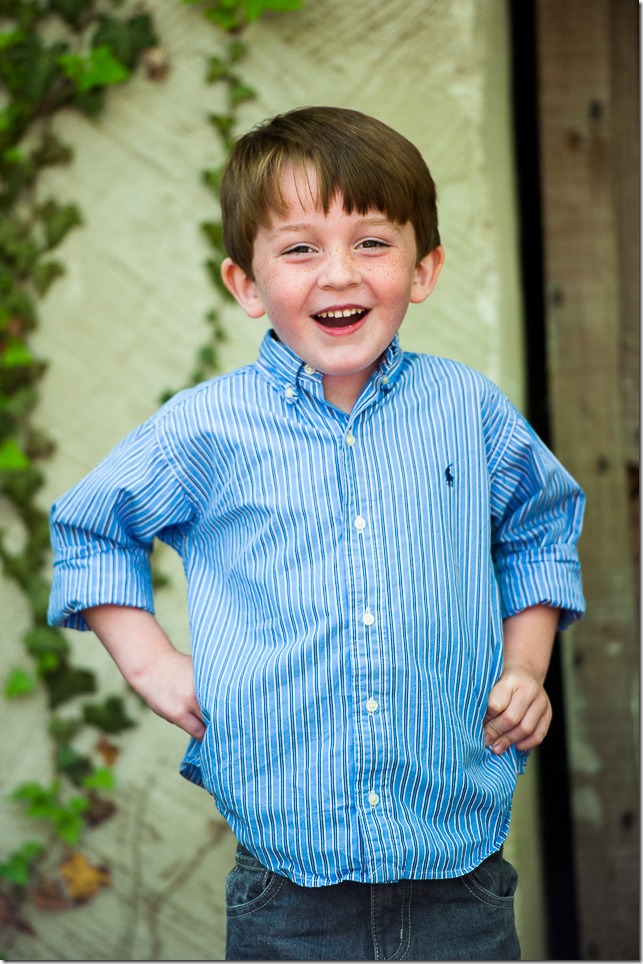 Now I am SO thankful that we did this.  Look at the amazing results she produced for us!  All three of us smiling and looking straight into the camera?   WHAT?  Unbelievable.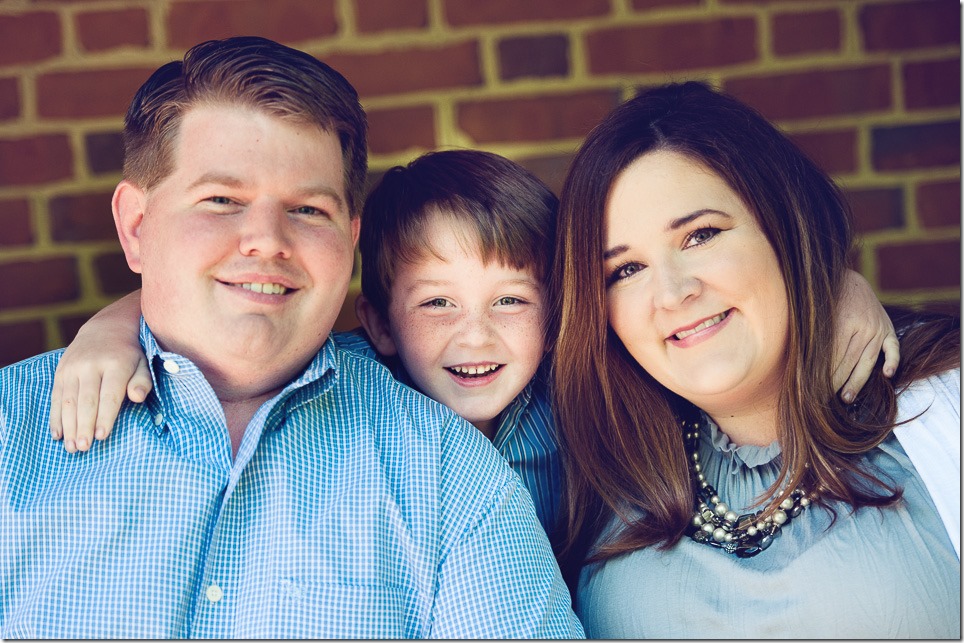 And this is by far the best picture that my husband and I have taken together since the obligatory "kiss under the veil" picture from our wedding.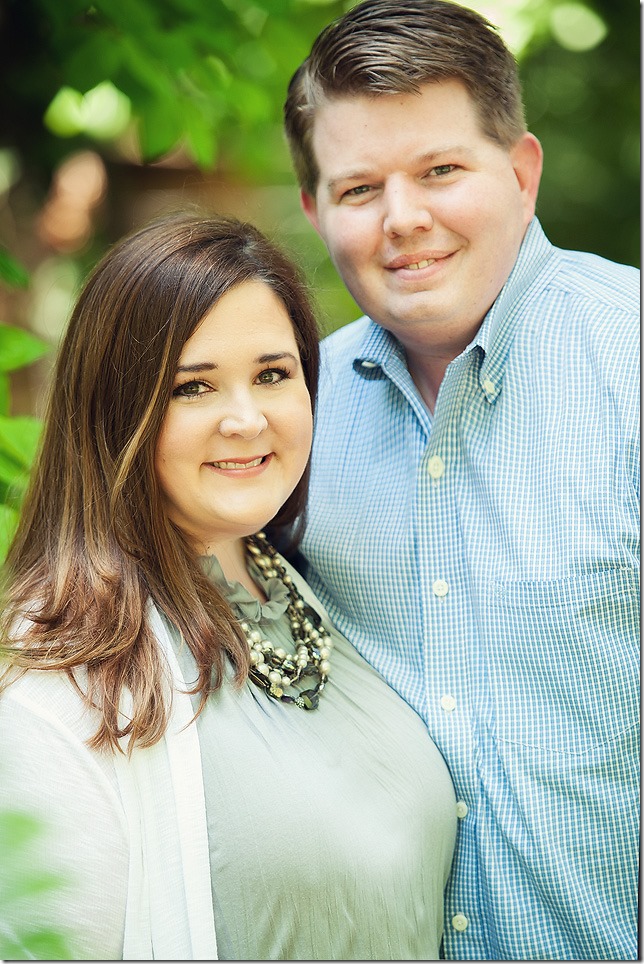 I even got a nice new head shot for my blog out of the deal!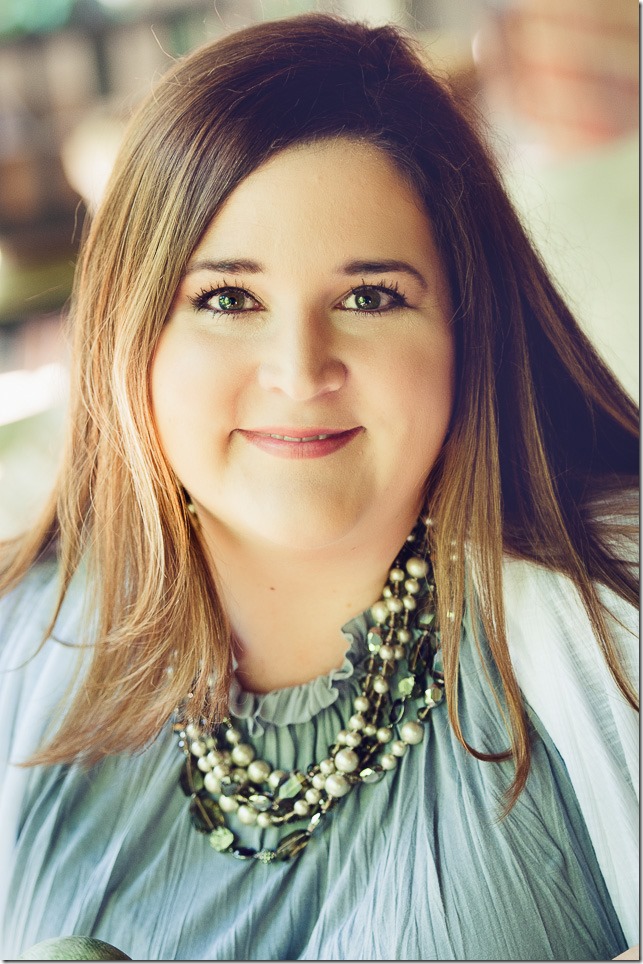 I've gotta give a shout out to my girl Lucy of LucysInspired for letting us use her fairytale yard at the Hansel and Gretel house as the backdrop for these photos. Perfect location.  Stepping into her yard is like a scene from Epic.  GREEN.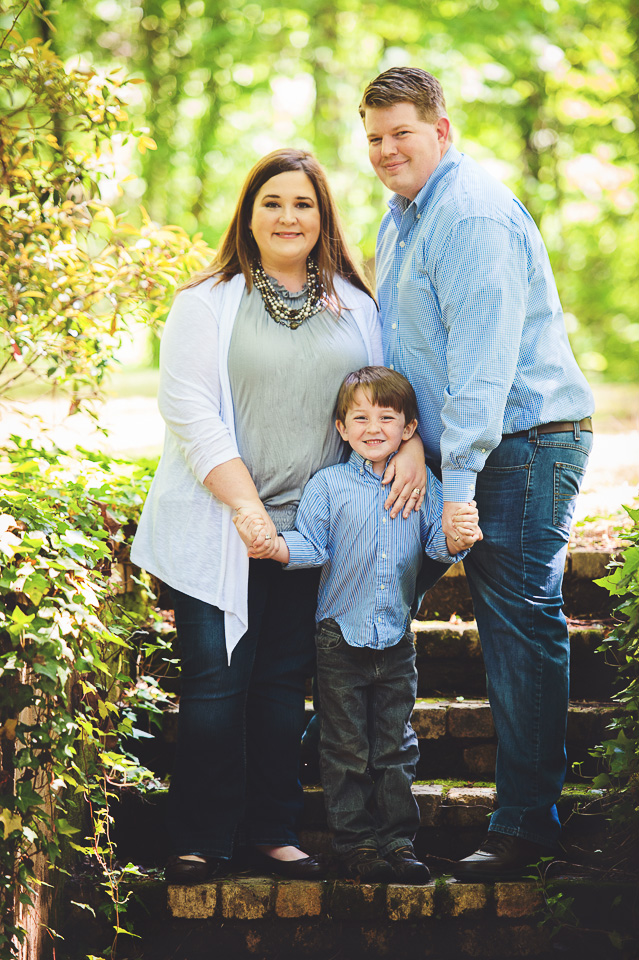 Now for the truly amazing part… my parents and niece came along for the second leg of the mini-session!  Aside from my wedding, I haven't had a professional family portrait made with my mom since the laser light beam Olin Mills days.  But we got this.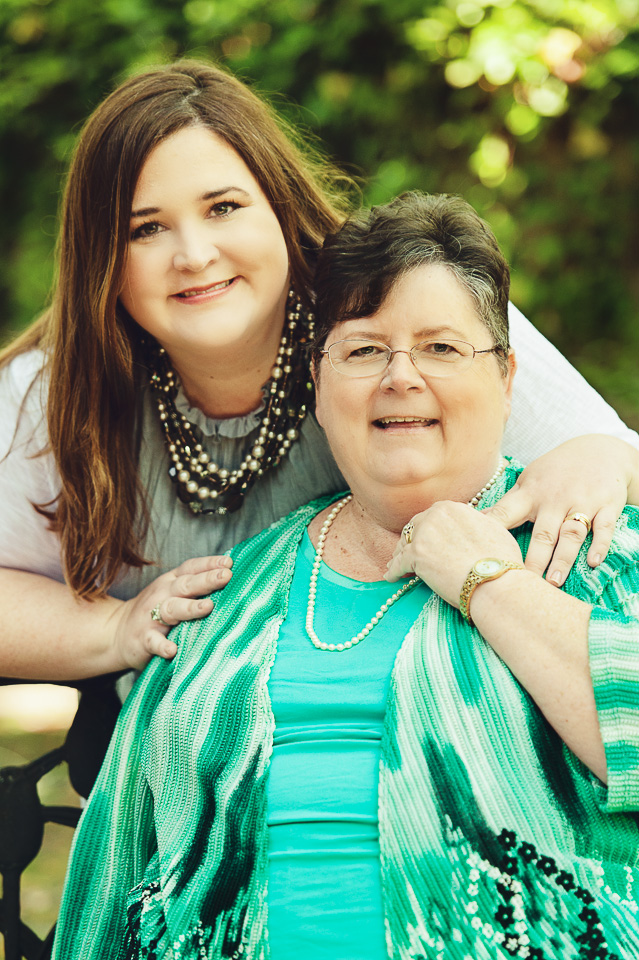 And then we got this.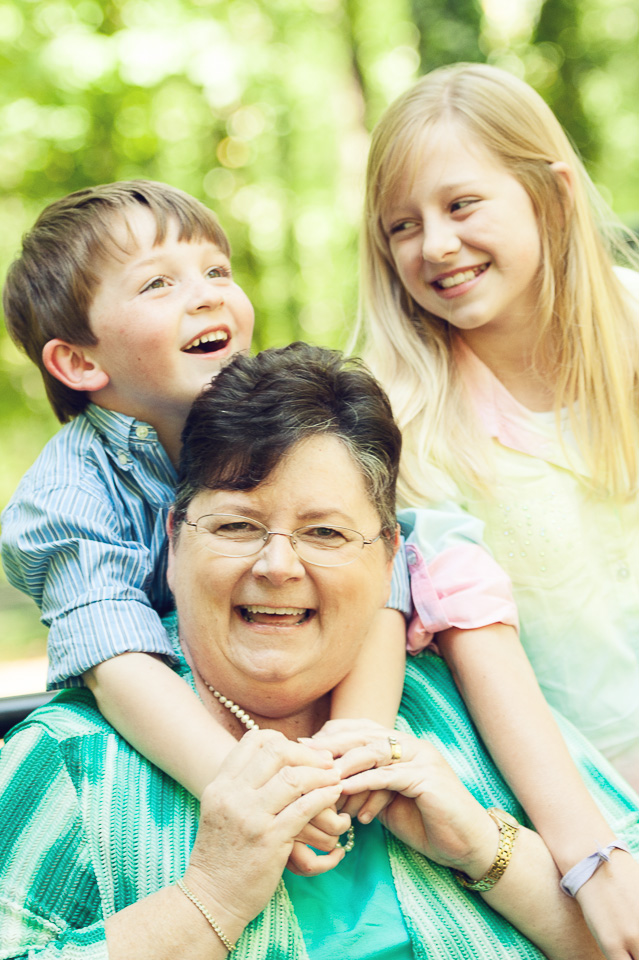 And this.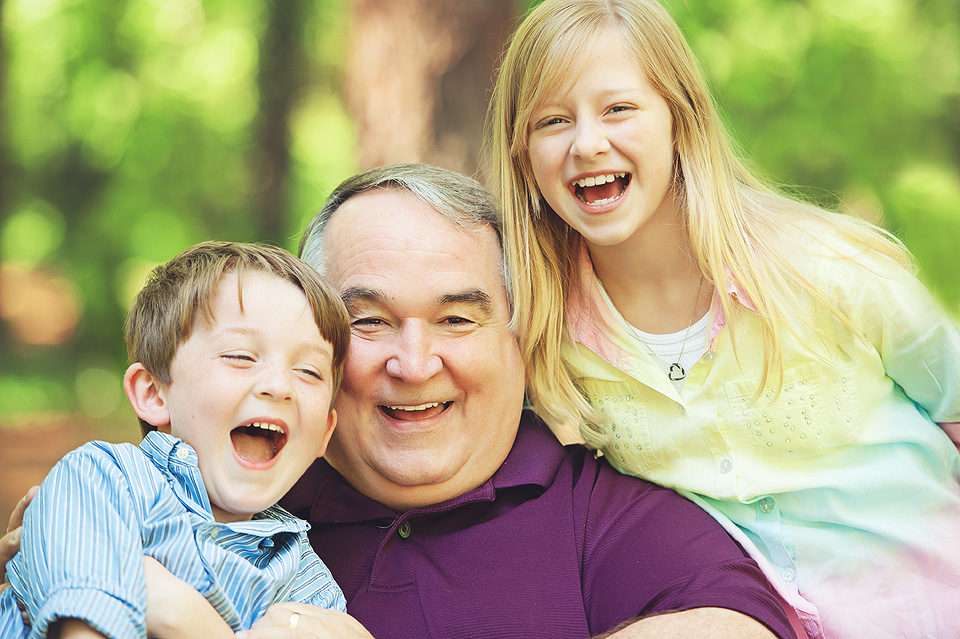 And even at the end of an hour long portait session when G was DONE with everything… she captured this.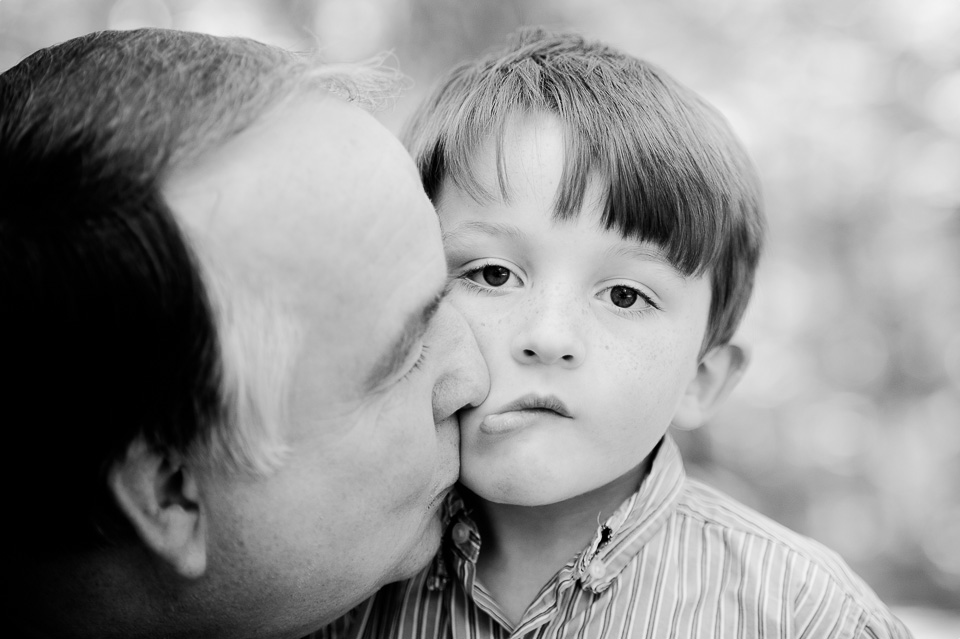 How special is this?  My son and my Daddy, his namesake…  that is priceless stuff right there.
One of the main people I should thank for inspiring this event is this photographer, who wrote an article called "So you're feeling too fat to be photographed?" I shared it on my facebook page, and it inspired me to step out from behind the camera and document our family RIGHT NOW, no matter my size.  No matter how I look.  These years while Garrett are still small are flying by and we can never get them back, so after reading this article I just knew it was time. And my mom did, too. 
I'm so proud of us for making this happen!  Families needs to be documented.  For as much instagramming and facebooking and blogging that goes on in this world today, how many of us actually go pose for portraits for a professional photographer together anymore?  I know we don't.  Not if we haven't made it a priority in four years.    Mothers need to be in pictures with their kids.  Grandparents need to have their pictures made with their grandbabies.  These photos are already priceless even now, just a month after they were made, because they are hard copy proof of a life well lived and a family that loves each other.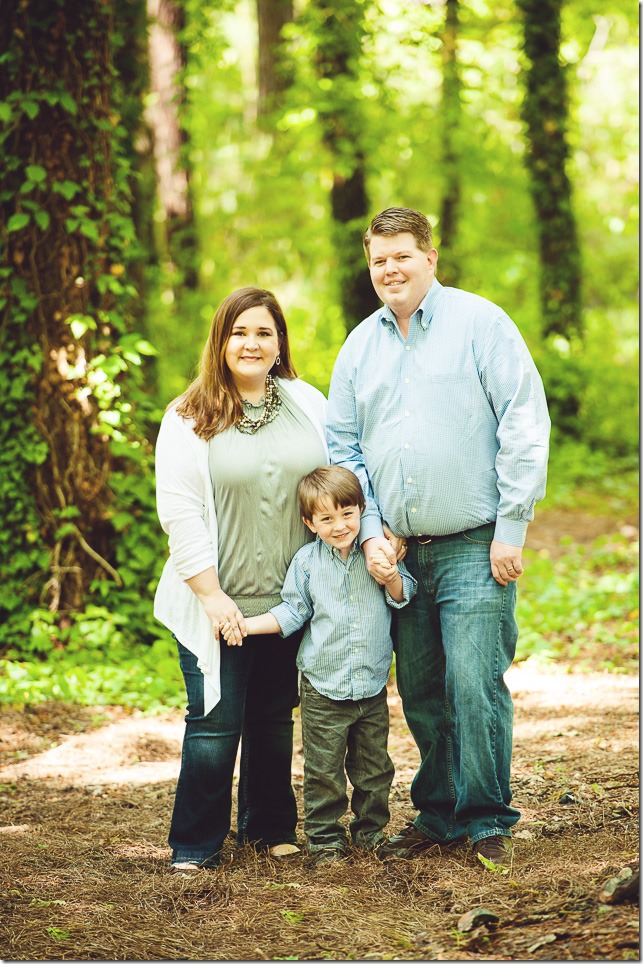 Since it was reading a blog that inspired me to get these gorgeous shots taken, I hope that some of you will be inspired by these pictures and go document your family right now, before your babies get any older.  Because for better or for worse, for skinny or for unskinny, you should go have your picture made with your children!  You will not regret it.
If you live in the Birmingham, Alabama area and would like some beautiful photography, Lori is awesome!