I threw a fun Fiesta themed baby shower for my cousin on Cinco de Mayo.
One of my favorite recipes on the taco bar was this creamy jalapeno dip that tastes SO similar to the one served at Chuy's Tex-Mex restaurant. Have you had Chuy's creamy jalapeno dip before? It's SO good.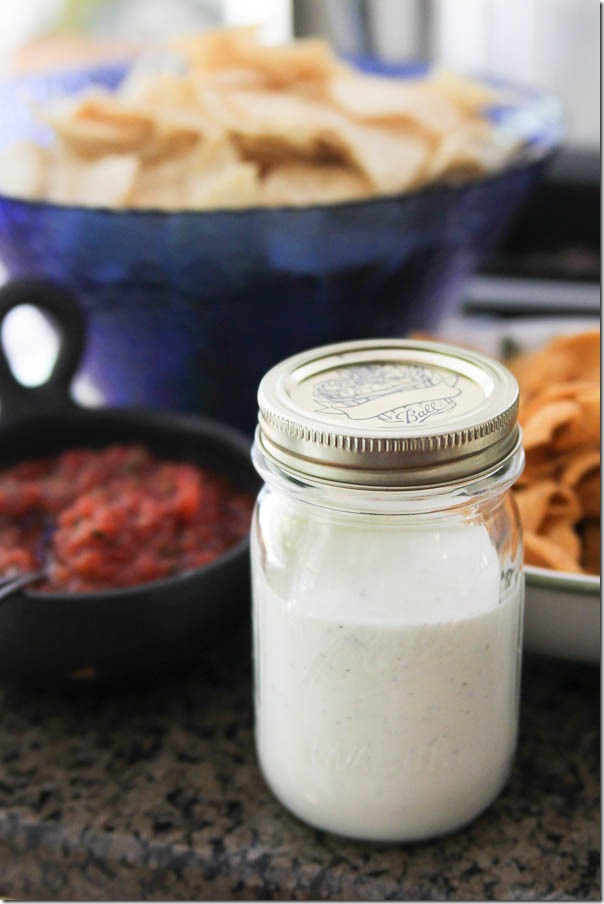 I have been searching for a good knockoff of this recipe and finally found one that tastes nearly exactly like it! I have altered the recipe just a bit to make it my own, but it was originally emailed to me by my sister, who is a Chuys-aholic. She is a connoisseur of this creamy jalapeno dip, and if it passes her taste test then I call it a hit.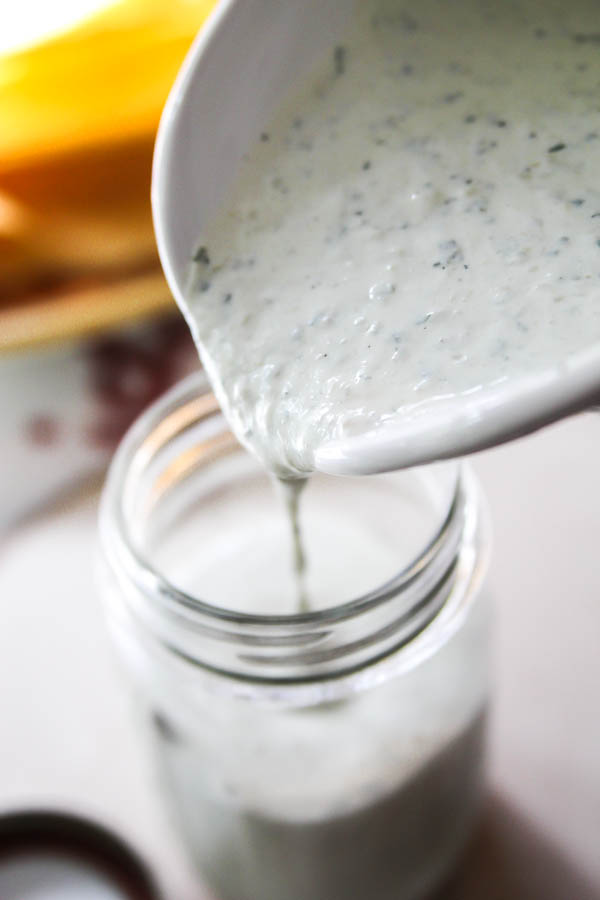 Chuys Copycat Creamy Jalapeno Dip Recipe
The perfect blend of creamy cool ranch and spicy jalapenos. A great side to serve with any Mexican food.
Equipment
Blender or Food Processor
Ingredients
1

packet Hidden Valley Ranch Dip mix

16

oz

sour cream

¼

cup

roasted green chilies

2 oz can

¼

cup

sliced jalapenos -- fresh

canned or jarred

¼

cup

fresh cilantro leaves

½

teaspoon

salt

½

teaspoon

garlic

I used two cloves

½

teaspoon

lemon or lime juice

to taste

¼ to ½

cup

milk

to get the right consistency
Instructions
Pulse all ingredients in a blender or food processor until smooth. Chill and serve cold.
Notes
Makes about 2.5 cups. Can be stored in the refrigerator in an airtight container for up to 5 days. 
Since I made a double batch, I poured some into a mason jar over by the chips and salsa along with the big pitcher of it on the serving bar.
Everyone LOVED this dip.  It was so, so great. If you love Chuys dip, definitely try this recipe at home.
Today I ate it on a taco salad from the leftovers, and it has only gotten better since Saturday.  It got a little bit spicier, also, but it's very bearable.
I don't like super spicy food, but this recipe is perfect, so don't be too scared!
Happy Cinco de Mayo, or any random Tuesday!