The giveaway has ended, and the winner is Robyn! Check your inbox, Robyn! 🙂
a Rafflecopter giveaway

As this post goes live, I will be sitting in a hotel room in Atlanta, practicing my deep breathing exercises and applying my anti-freakout essential oils in preparation for teaching a giant roomful of bloggers about how to use Lightroom 5 at the Haven Conference. 
Actually that's probably not true. I'll probably be recovering from drinking a few too many glasses of wine from my trusty blue rolling cooler. Which makes the presentation scenario even worse.
Somehow I decided this would be a good idea after nailing my Country Living Fair presentation, so I signed up to speak last year. Now that it's here, well… I think I can. I think I can. Y'all please say a prayer for me that this public speaking event goes as well as that one did.  And that I can Just Say No to the late-night conference temptations.
The good news is that Adobe has generously offered another giveaway of Lightroom 5 here on my blog (and also one for the conference attendees to be given away at the closing ceremony)! So today, let's focus on the positive!  Who wants to win a copy of Adobe Lightroom 5 to edit your photos? If you are stopping by this post after attending my Haven workshop, hopefully the answer will be a resounding HECK YES WE DO!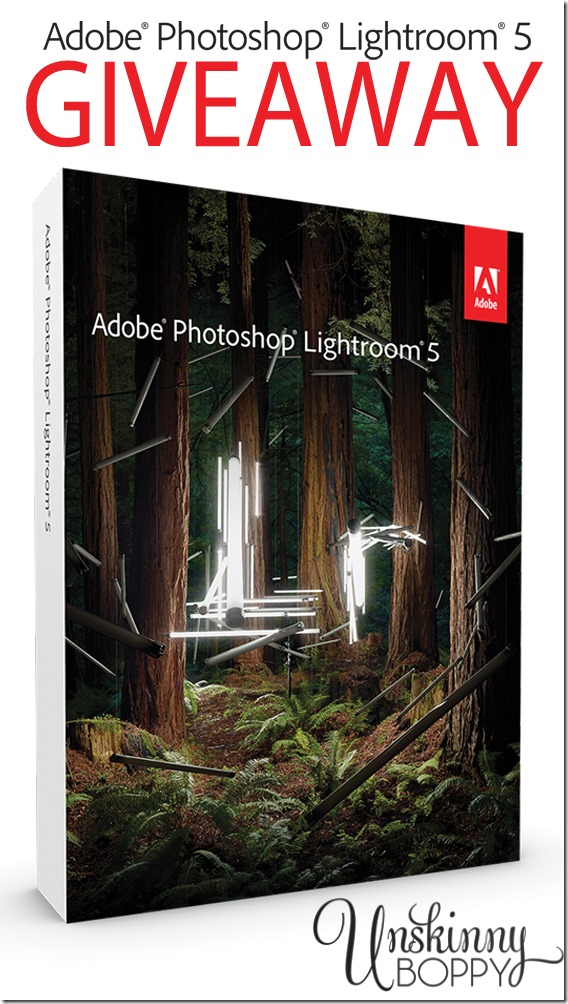 Enter the giveaway right here inside this Rafflecopter giveaway:
If you need more persuasion on why you need to be using Lightroom to edit your photos, check out these posts:
How to Lighten and Brighten Interior Photos in Lightroom
Speed up photo editing time with a streamlined Lightroom workflow.
How to Auto Straighten images in Lightroom 5
If you don't win but would like to purchase Lightroom, I definitely recommend checking into the Creative Cloud Photography Program that Adobe offers.  Check out what all you can get for just $9.99 per month!
Latest version of Lightroom for your desktop, iPhone and iPad, PLUS the Latest version of FULL BLOWN Creative Suite Adobe Photoshop for your desktop, iPhone and iPad (which would seriously cost you like $1,000 to purchase by itself). 
That means for just $10.00 a month you can get about $1200 worth of photo editing software on both your computer, laptop and mobile devices.  Y'all. That's a steal!  It would take you about ten years before your monthly charges exceed the price of the software.  By that point, it will be obsolete if you purchased it new anyway.  But with the Creative Cloud program you'll constantly stay updated with the latest software releases from Adobe.  It's seriously a win/win.
I promise, they are not paying me to say that (not even with an affiliate link!).  I just think it's a heckuva deal and want to share it with you guys!  Bloggers, you DEFINITELY need to be taking advantage of this!  Do you realize that for a little over what you pay monthly for upgraded Picmonkey, you can get full blown Photoshop AND Lightroom software at your fingertips??  Amazing! Ok, off the sales pitch soap box.  Y'all go enter to win this copy of Lightroom!