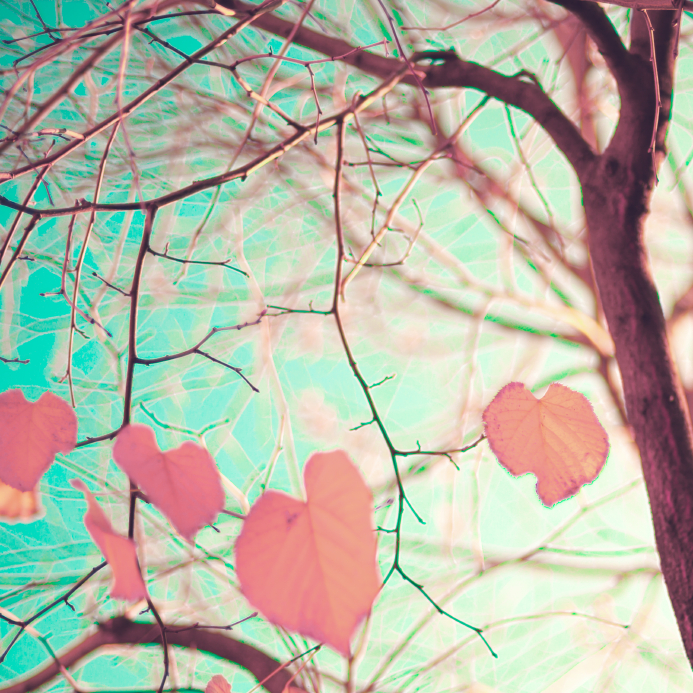 I keep saying that my life will slow down after I get over the next big hurdle.
"After I get home from the Haven Conference, I'll have more time to blog."
"After Caroline's first birthday is over I'll be able to focus on blogging again."
"After school starts I can definitely get back to blogging."
But then, I jump over those hurdles and bigger obstacles land squarely in my path. Last week, after Caroline's first birthday party was over and Garrett's first day of third grade came to a close, my mother suffered a heart attack.
The heart attack, of course, took immediate precedence over all the other hurdles I had planned on jumping last week.
I got the phone calls and text messages a little after 4 pm on Tuesday, August 16th, which was also the first day of school. I had just arrived home from carpool and was catching up on laundry while both kids played in the living room together.  I was just unpacking my suitcase that had been sitting in the corner of my bedroom since the Haven Conference when Garrett ran in carrying my phone, commenting on how much it had been going off.  I looked down at it to see 3 missed calls from my dad and 6 text messages from my sister.
"Call me. 911. Call me now. 911. ASAP 911". they all said.
My sweet mama was traveling in south Georgia with my dad on his business trip when she passed out behind the steering wheel of their car, which was thankfully in park at the time.  She had spent the day chauffeuring him around the backroads south of Macon, Georgia, stopping to let my dad visit his factories and talk to his customers. Then, she had driven two hours north to the tiny town of Hazlehurst, GA.  She stopped at fast food place to use the restroom, and when she came back to the car she told my dad that she couldn't breathe, and promptly passed out across the steering wheel.
My dad panicked, but kept his wits about him enough to call 911.  An ambulance arrived literally minutes later and got her up the street just a few blocks to the small local hospital, all while she poured cold, clammy sweat and presented all the classic signs of a heart attack.
After just a few minutes in the ER of this small 25 bed hospital, they rapidly decided to transport her up the road about 40 miles to a larger Regional Medical Center in Vidalia, GA, also known as the Sweet Onion Capital of the World. She took a long and bumpy ambulance ride with two extremely cordial Paramedics before landing in ICU at Meadows Regional Hospital.
As my dad and sister relayed all this information to me, I started immediately repacking the suitcase that I had been unpacking and called my husband to get home ASAP to be with the kids.
Knowing my dad's propensity to panic in stressful situations, I hit the road as fast as my car would go. I texted my mom and said "I'm coming mama. I love you." Luckily I-20 eastbound on a late Tuesday evening was not very heavily patrolled between Birmingham and Atlanta.  Vidalia, GA is about five hours away from us here in Birmingham and I made it in less than four.  My sister and aunt drove over together and arrived about an hour after me.
There isn't really any way to describe the thoughts that I had on the drive over there.
Along the way I called my mom's friend Janet, who has known me since I was four years old.  She answered cheerfully, but I could barely choke out the words "My mom had a heart attack" before I broke down sobbing and could say no more. But I didn't need to. Janet immediately started praying on the phone with me and crying out to God to save my mama.  Her prayer filled me with a peace that can't be described. And I knew everything would be ok at that point.  The power of that prayer was unexplainable.  I'm forever grateful to her for that moment. I love you, Jan.
Once I walked into my mom's hospital room and saw that she was really ok, I let out the breath I had been holding for four hours and began to plan how we were going to get her home to Birmingham, AL from Vidalia, GA.
From that point it was a crazy whirlwind.  
We spent the entire next day trying to get her transported home, without much success at all. In the middle of it all, I took my car in to get the rattling noise under my hood checked out and found out I had a broken motor mount. My poor guardian angels must have been working overtime keeping my car from falling apart as I rushed over there, but thanks to a sweet girl named Lindy and the guys at the Vidalia Meineke Car Care Center it was completely fixed and ready to roll in about two hours. 
Unfortunately mom was not as ready to roll.  There is a very long story there, but to sum it up, she didn't have a referring cardiologist to get her transported to a hospital back in Birmingham, so we were stuck in Vidalia until the on-call cardiologist at UAB Hospital found her an available bed.  
Unfortunately UAB was also full and were not taking any more patients, even though that is where we KNEW we needed to be with any kind of heart event. They are the best in Birmingham for heart surgery so that was our goal. We just kept coming up empty handed at every turn. After trying all day we decided to spend another night in ICU in Vidalia and try again the next morning.  Mom was stable so we were not too scared or worried but all the hurry-up-and-wait events of the day were getting really frustrating. 
At 8 pm I was standing in the checkout at the local Walmart buying some toiletries when I got a call from mom saying her nurse just popped her head into her room and declared that UAB had a bed available. But, they also said that they could not hold the bed for her unless she was under transport. I squealed tires out of that Walmart parking lot and headed back to the hospital to try to find an ambulance that would transport her home.  
One of the benefits of being in the hospital in a small town is that everyone knows everyone else, and they are all extremely nice people.  I had been given the cell phone number of the department supervisor for the local EMS service, so I called him to help me try to find an ambulance that was willing to make the 11 hour round-trip drive to deliver my mother to Birmingham.  He gave me a list of six EMS dispatchers with different ambulance services with coverage from Atlanta to Savannah. We were ready to pay one of them out-of-pocket at that point. 
And NONE of them could help me.
Literally all these ambulances covered the entire southern half of the state of Georgia, and none of them had a life-saving ambulance that they could spare for that long of a trip in the middle of the night.
So that's when we pulled out the big guns.
My parents have been paying for a membership to an emergency medical transport called Medjet Assist for years.  If you're not familiar with this service, it is a medically equipped Lear jet that lands at the nearest airport, picks you up and transports you anywhere in the world. It's kind of like AAA for medical emergencies, but with blood pressure cuffs and IV poles.
When I told mom's nurse that she had a Medjet assist membership, she said "Give me all of her info and I'll handle it."
And she totally did. I didn't have to lift another finger.  It was at that moment that Ms. Erin Dixon, the night RN in ICU at Meadows Regional Hospital in Vidalia, GA, became MY FRIGGIN HERO.
That girl took the bull by the horns and HANDLED IT.
Within the hour we had word that MedJet would be landing at 2 am at the Vidalia Regional Airport, which was literally a single landing strip in the middle of the sweet onion fields behind the Super Walmart.  It also happened to be right across the street from the hospital.
Here's a little visual for you: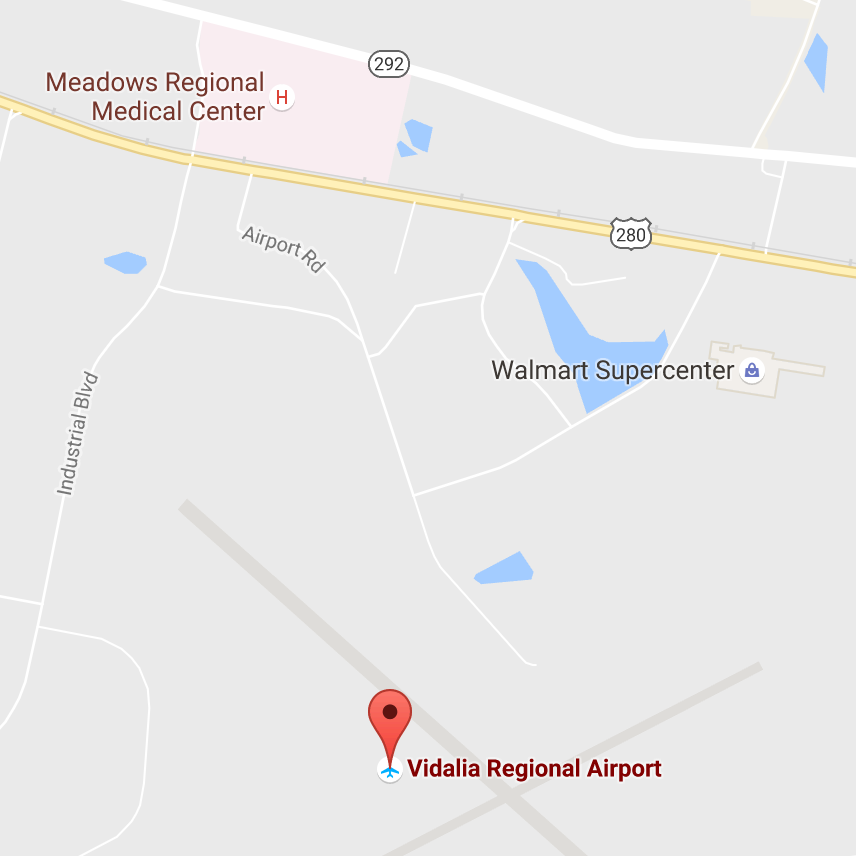 Once all of the MedJet arrangements were handled, there was nothing more for me to do.  I looked at the clock and realized it was only 10 pm Alabama time, so I decided to start driving home that night.  My dad followed right behind me in their car and we left mom in Vidalia with nothing but her glasses and her cell phone. She has her own tale to tell about her exciting ride on the jet, but here is what I know.
At 1:35 am Central time we got a text that she was in the jet (complete with selfies with Erin the nurse and pics inside the jet, along with her room number at UAB!)
At 2:12 am Central, we got another text that said "landed"
Y'all. It took them 37 minutes to fly her door to door!!!!! 
We had been dreading a 5-6 hour ride for her in the back of an ambulance and it only took 37 minutes. Meanwhile Dad and I had been driving separately back home for hours and were barely to the Alabama state line! Her private Medjet membership paid for itself 1000x over that night. Worth every penny. Highly recommend it.
Since that time Dad and I have recovered from our all-nighter drive home and mom has been happily ensconced in the CCU at UAB hospital awaiting news of her valve replacement surgery and having test after test run.  The official diagnosis was aortic stenosis, or narrowing of the aortic valve. It wasn't technically a heart attack, thankfully, but it's just as serious as one.
Her symptoms were:
shortness of breath
extreme fatigue
a tingling sensation like cold water pouring through her chest
fainting
cold, clammy and dripping in sweat
If everything goes as scheduled, she will be undergoing open heart surgery at 8 am on Tuesday, August 22nd.
Thanks so much to all of our prayer warriors who covered us from start to finish for the exciting first chapter of this journey. Now we ask everyone to pray for the next chapter of surgery and recovery. We are SO glad to be at UAB.
I've witnessed so many miracles in the past week that I've lost count but we are blessed and thankful that she is doing great so far.
God is GREAT. He has got her wrapped up so tight we know she will be just fine.
This is just one more hurdle to jump.