Yesterday I took you on a tour of the changes we made to the outside of our lake house, and today I want to show you some of the things we've done on the inside. Click here to see all the outdoor update.
There's still LOTS to be done on the inside, including painting the walls and getting new flooring installed. Those things will get completed as the budget allows, but for now, I'm focused on making it a happy little home away from home as cheaply as possible.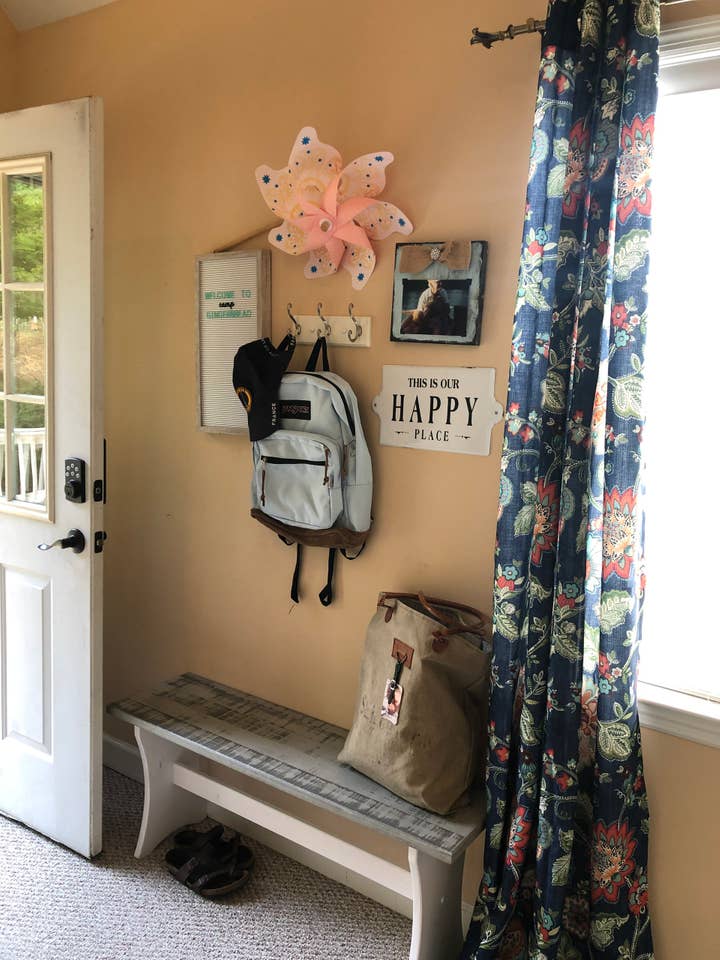 When you walk through the front door I've added a coat rack collage with a bench to sit your bags on. I plan to put the Wifi password on the letterboard when I muster up the strength to punch out and place all those itty bitty letters on that board. These letterboards are so popular but nobody on Pinterest talks about what a pain in the ass they are to create.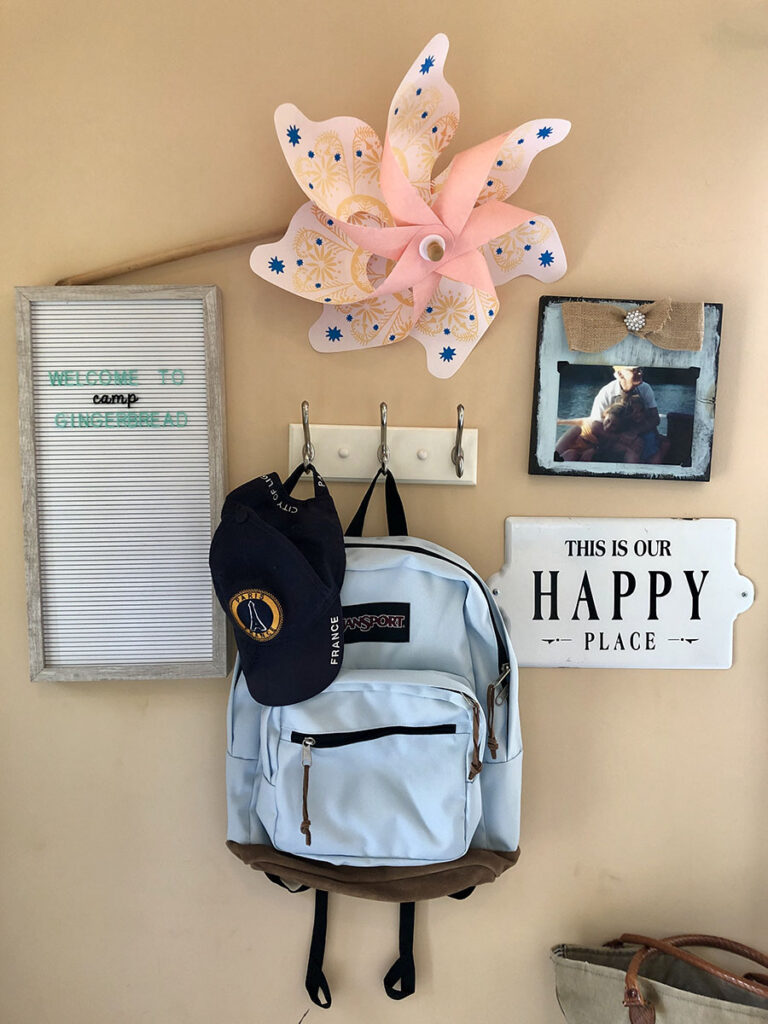 I found these giant pinwheels at Five Below and they kind of inspired my peach and teal color scheme I picked for the house. I honestly didn't overthink the decor, it all just kind of came together in a fun haphazard way. I considered going the vintage-y farmhouse route for about .002 seconds but then I decided to go for bright, happy decor instead.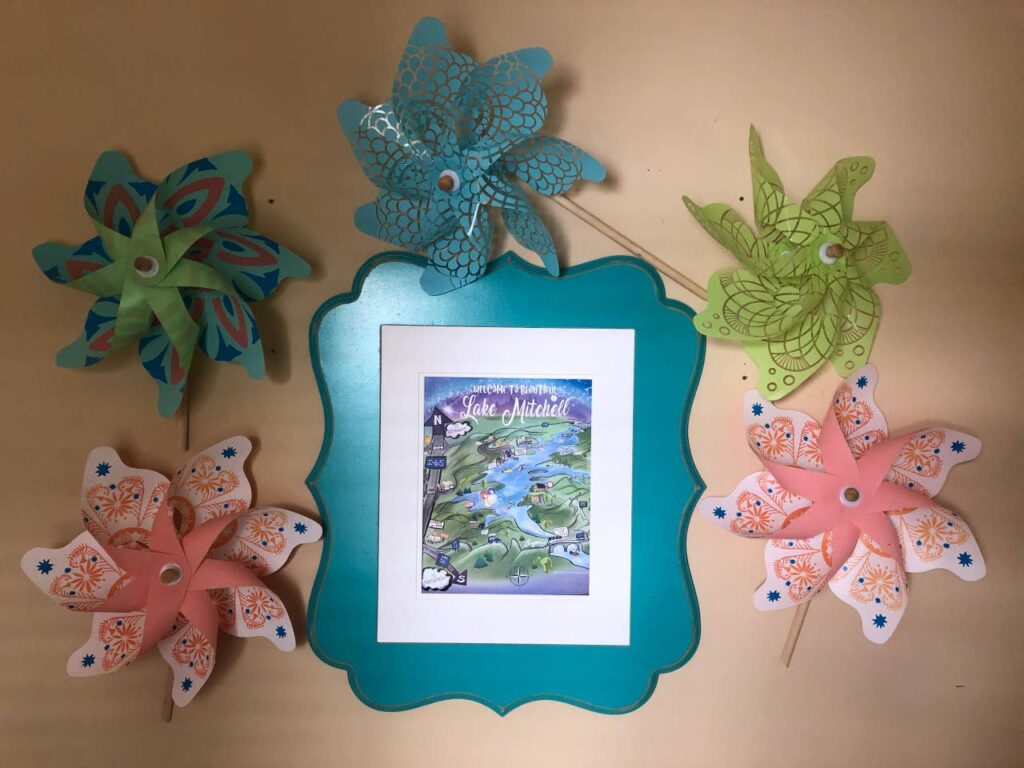 Inside the frame is a cartoon map of Lake Mitchell that I sketched on my iPad as a way to show guests the general layout of the lake. I shared it on the local facebook page and it was so popular that I decided to start selling it as a printable. I drew this cartoon map of Birmingham a few years ago, so I added that as well.
You can click here to see the cartoon maps I have for sale.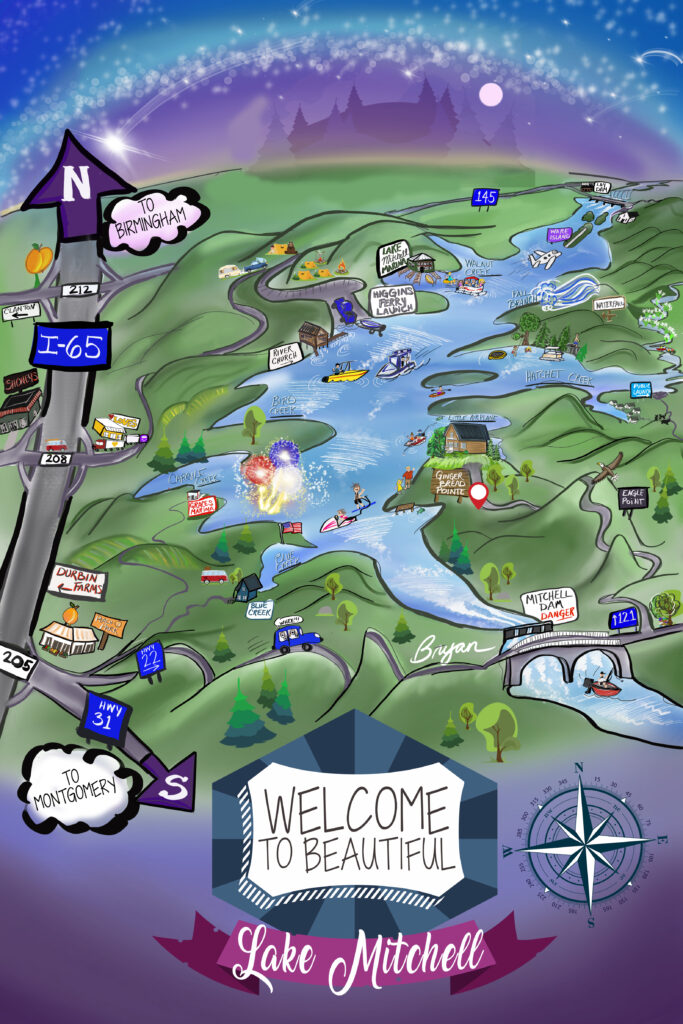 When we bought the house there was only a two-seater bar top for dining, and I knew we needed to be able to seat a lot more than that around a table for dinners and card-playing.
The cabin is small with less than 1,000 sq ft on the main level, so I had to do some serious measuring and planning before I made any big purchases.
When I found this coastal 3-piece nook banquette table for less than $400.00 I was immediately sold. I am not really in love with the faux weathered grey top, but I can always paint it later. I did love the white bench seating for six and that price, though. I also love the big orange and blue mandala on the wall. It's actually a square beach towel I found at Homegoods for $19.99!
Miraculously I was able to Tetris this huge banquette along with a sectional sofa into this living room without giving up too much walking room.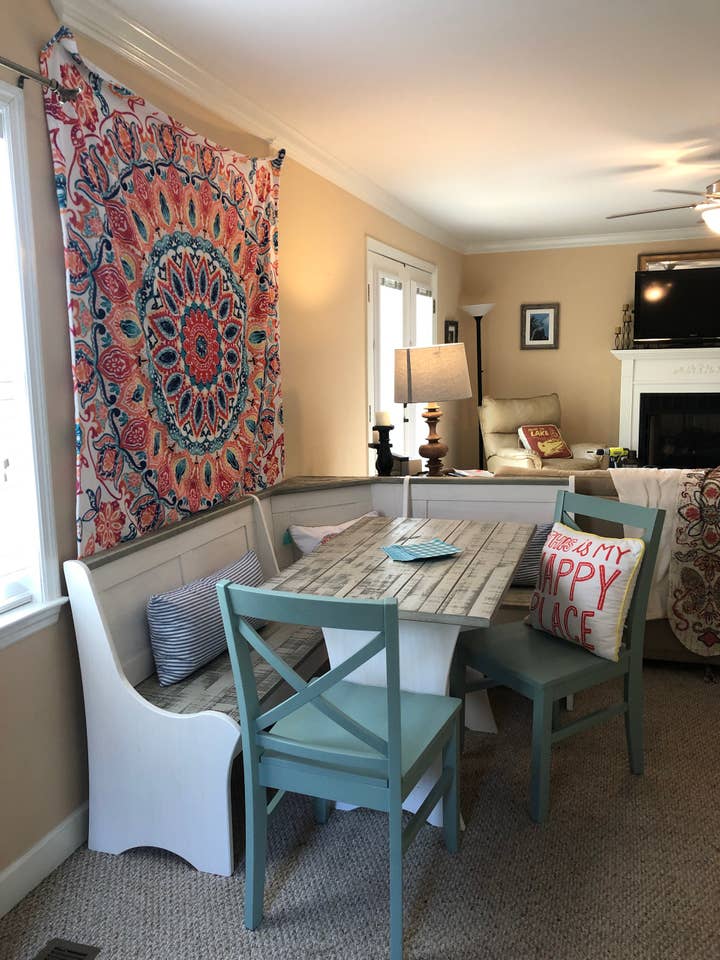 These blue chairs were another Bargain Hunt find at just $25 apiece! I couldn't resist that Robin's egg blue color. They are sturdy and bring some much-needed color to this banquette. I also found some cute pillows at Target and HomeGoods to liven things up.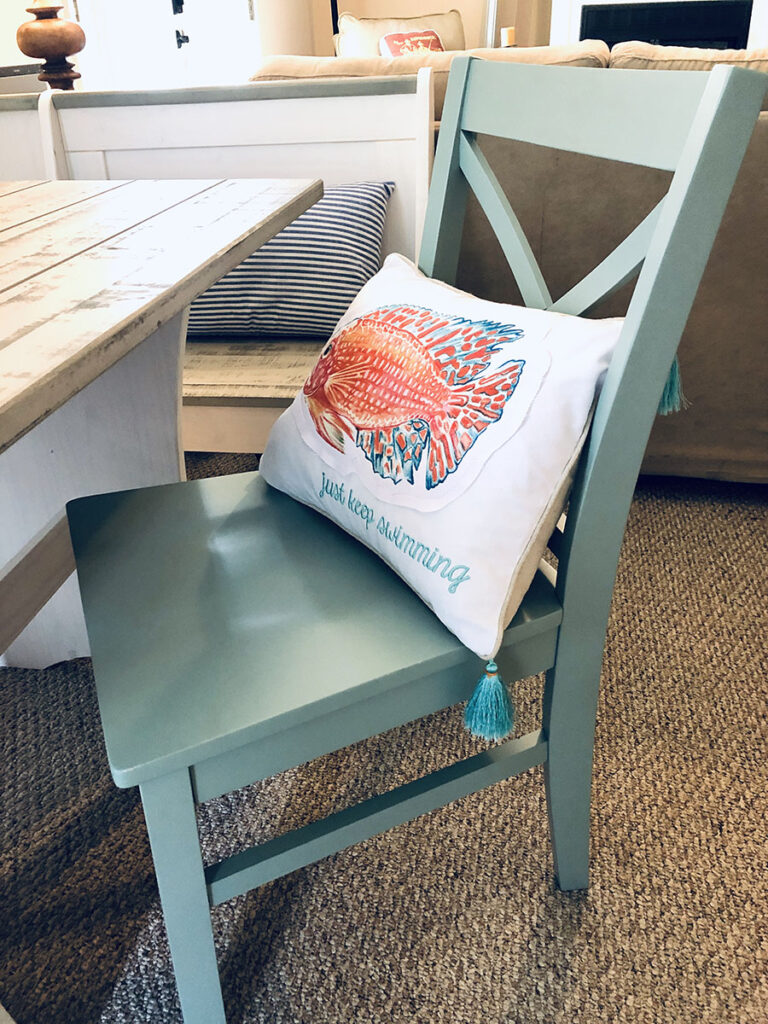 So now we have dining for six plus two at the bar, and living room seating for about six as well. Not too bad for a tiny little house!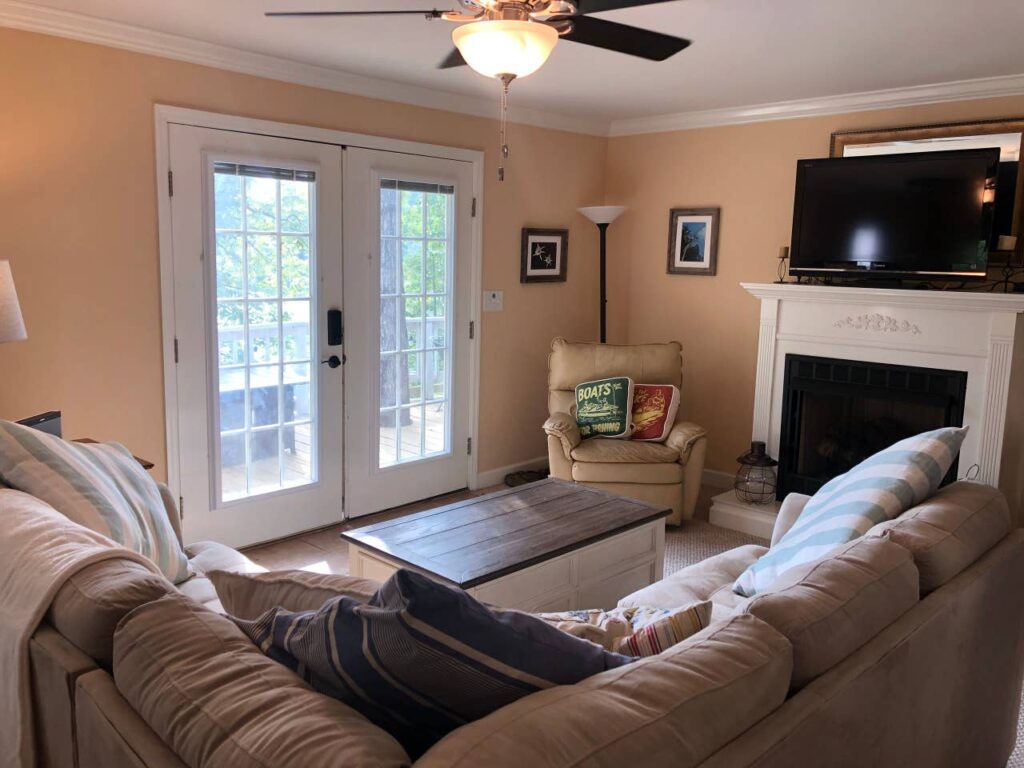 The sectional sofa was another Bargain Hunt find purchased with YET ANOTHER 30% off coupon. I'm gonna need more email aliases if I keep shopping at that store. I was really happy to find a smaller scaled sectional to maximize the seating for this space. The coffee table was my husband's 40th birthday gift. He always loved the lift-top table we had at our old lake house, so I bought him a new lift-top table for this house.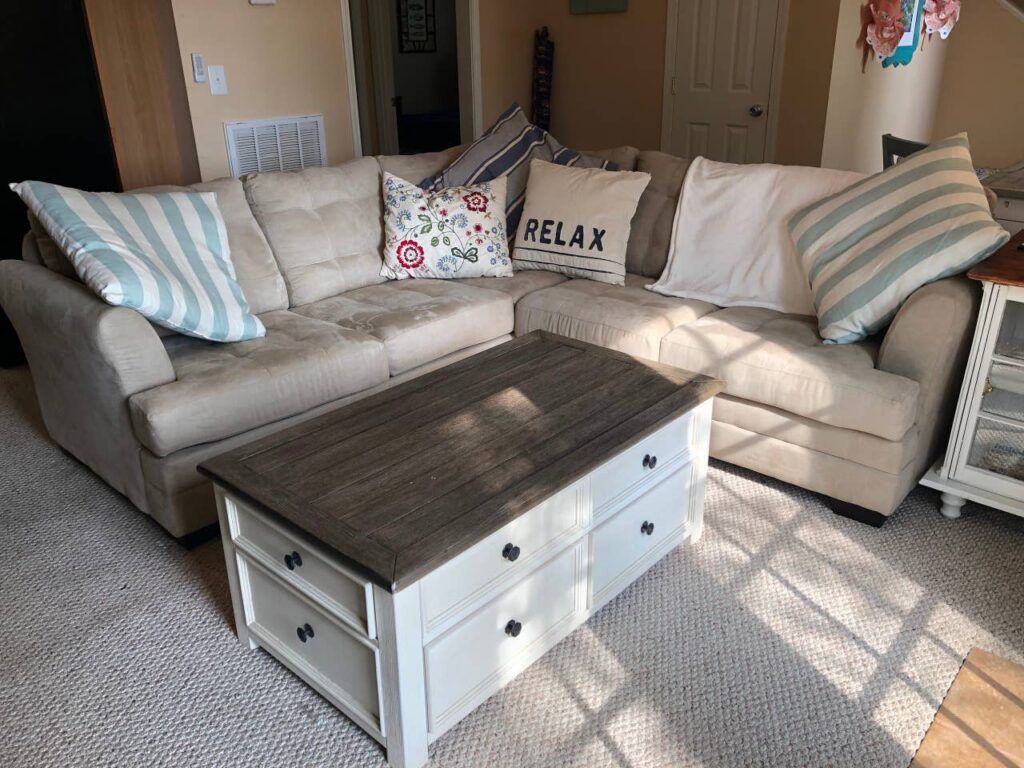 For now, the kitchen is staying exactly as we found it. The cabinets are all in great shape, so as much as I'd love to start slapping coats of white paint on them I am resisting the urge for now. If it ain't broke don't break it. Or at least wait until you have the means to hire a professional to fix it if you do break it.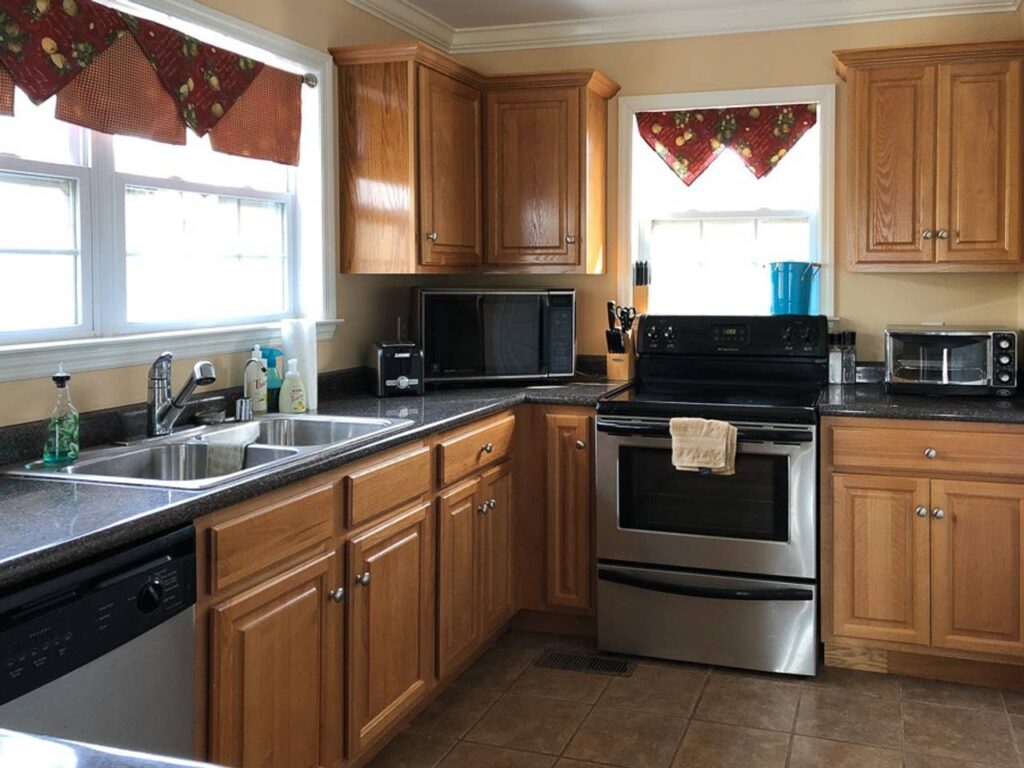 Since space is limited I added this little wall-hung coffee station beside the bar to keep some of the clutter off the counters.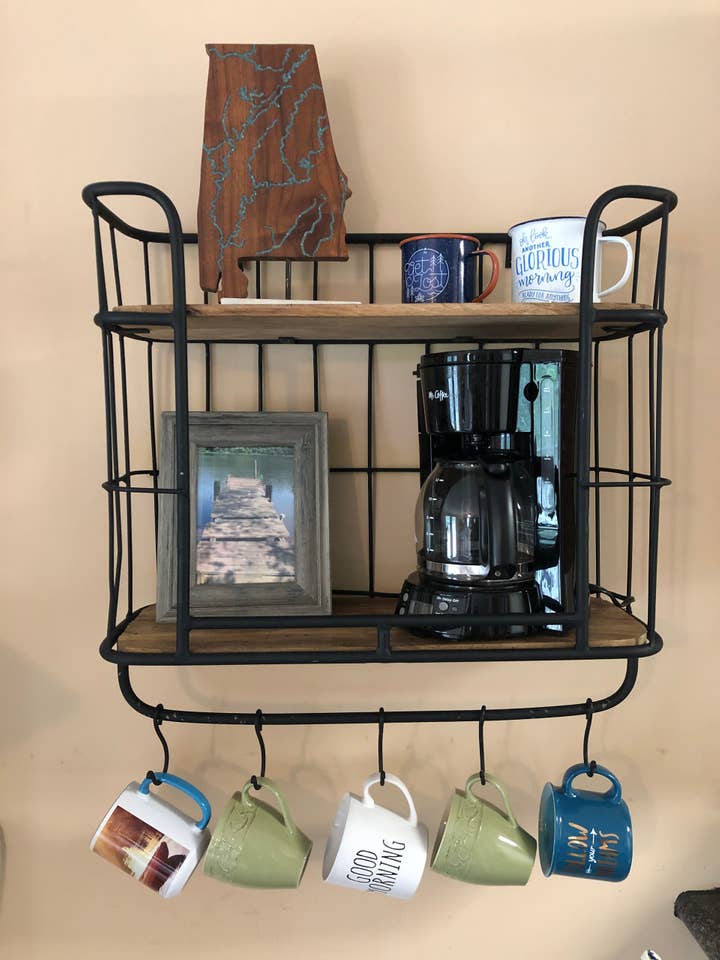 My VA posted this cute little coffee themed free printable on my blog a few weeks ago, so I think I'll print this out and add it to the picture frame.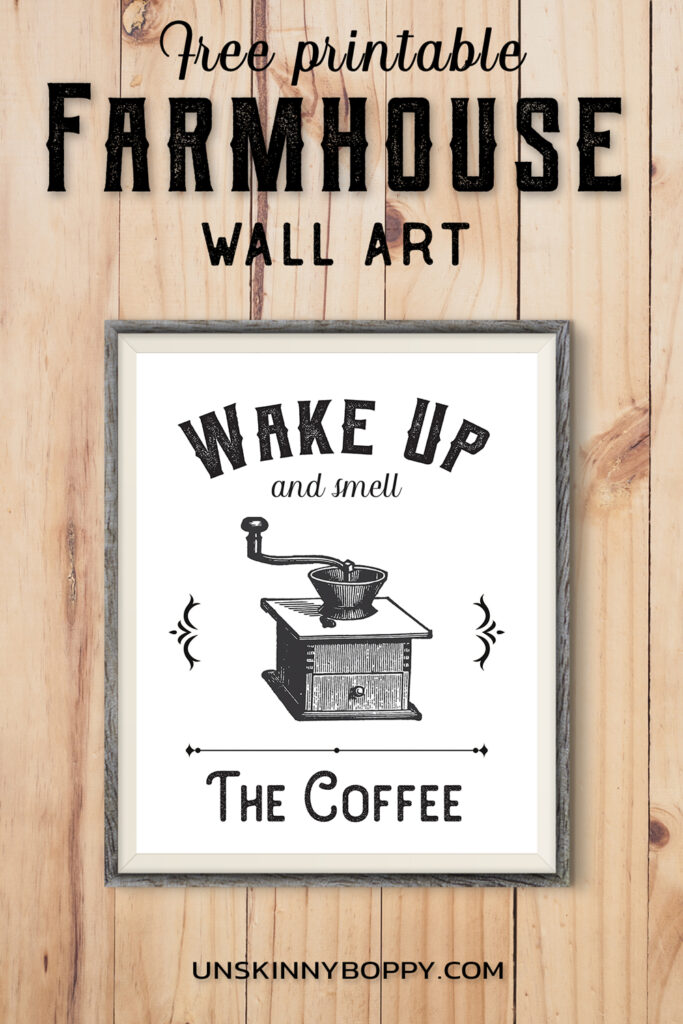 The guest bedroom on the main level is decorated with a bunch of my son's old camping themed bedroom decor. It worked for him as a little kid but now that he's in middle school we've moved on to what I like to call Piles O' Crap Chic. I can't even see his bedroom floor most days, much less any cutesy decorative pillows.
All of his fishing/ canoeing/ camping themed stuff was perfect at the lake house, though! Glad I kept it. I snagged this blue pintuck king size comforter at Bargain Hunt for like $40.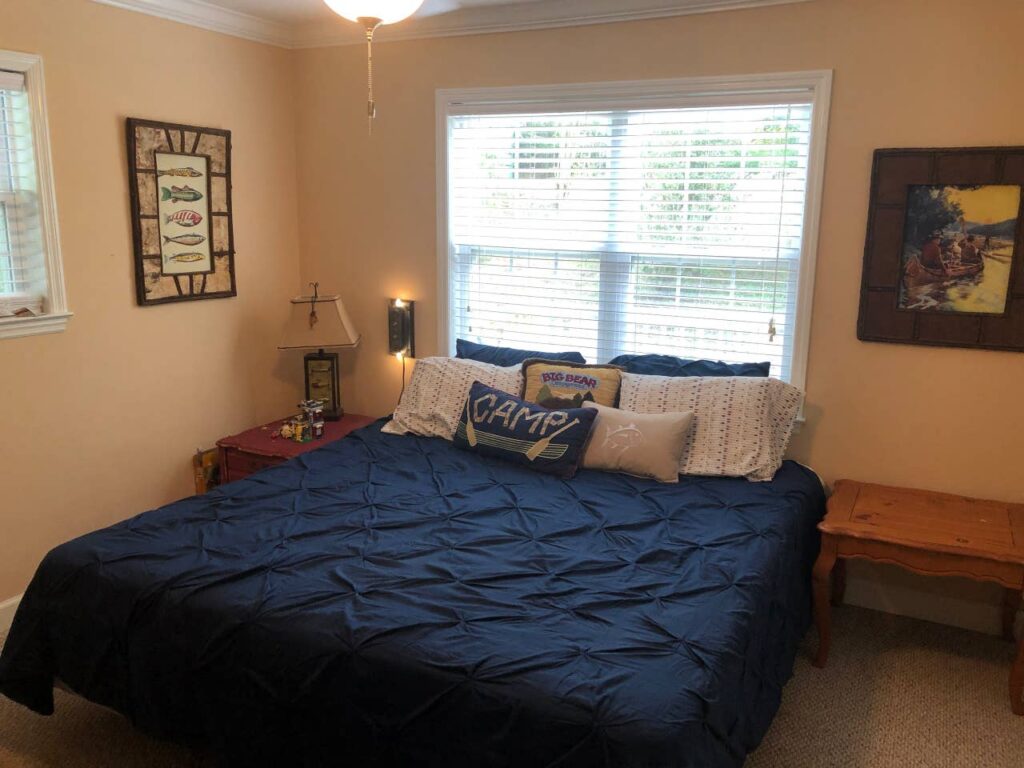 Upstairs the loft bedroom got lightened up with a new comforter (also from Bargain Hunt! They should seriously be sponsoring this post.)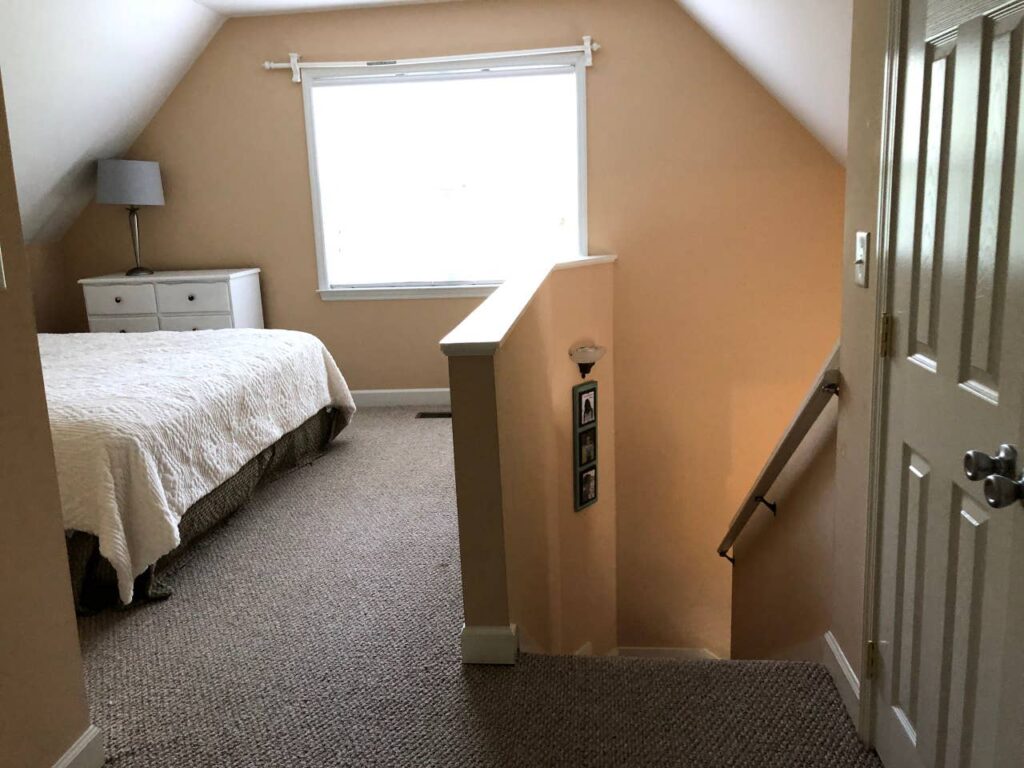 I still have dreams of making this loft look super amazing, but for now, it's clean and comfy!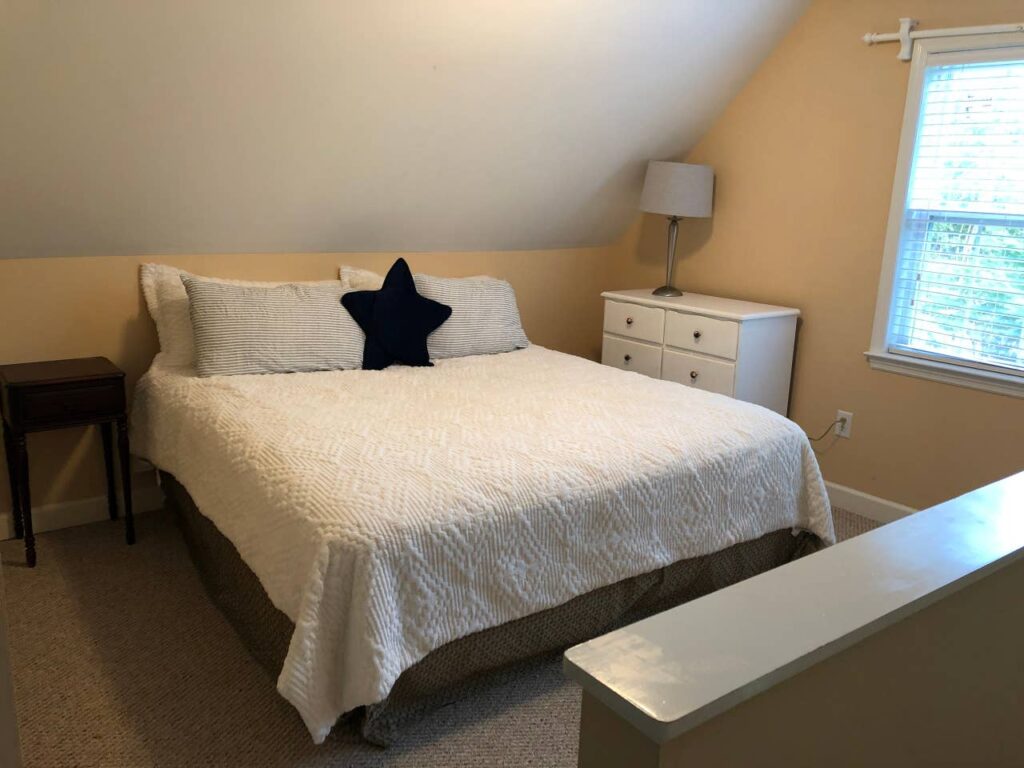 A few months back my friend Allison was ranting about how vacation rental homes never have king-size beds. "They are all Queens, Fulls or Twins! I would love to stay in a home that had nothing but King-sized beds!" she declared.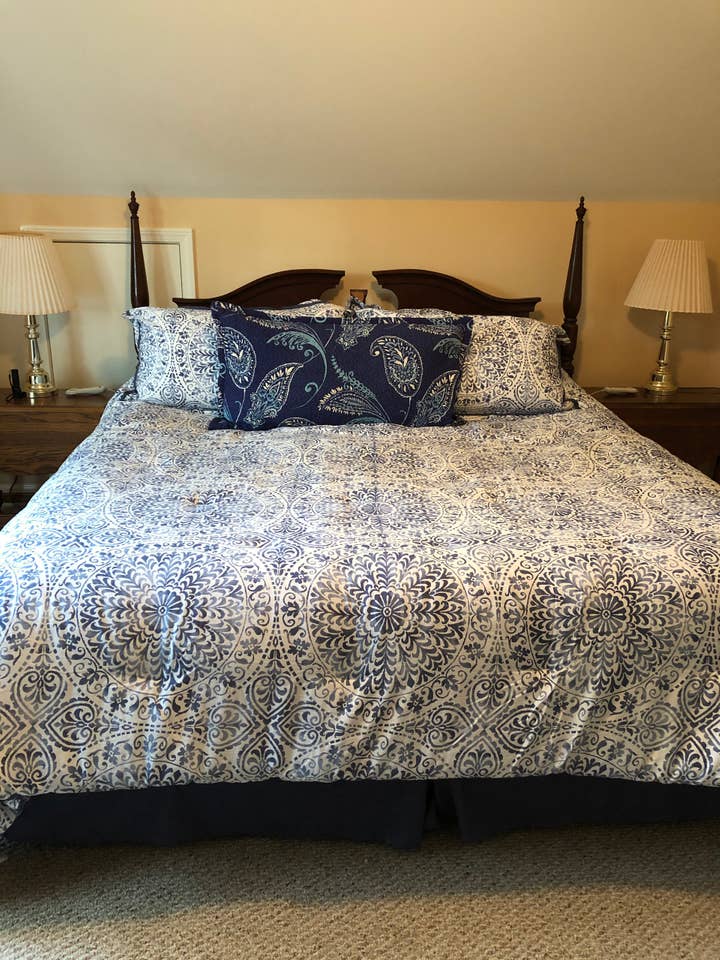 Well, your wish is my command, Allison! There were already two king beds that came with the house, and we found an almost-new Sleep Number bed for sale at a neighbor's garage sale for $300! We snagged that sucker quick and brought it down to the lake house. We have a Sleep Number bed at home, so now we have the same comfort at the lake house! It's heavenly!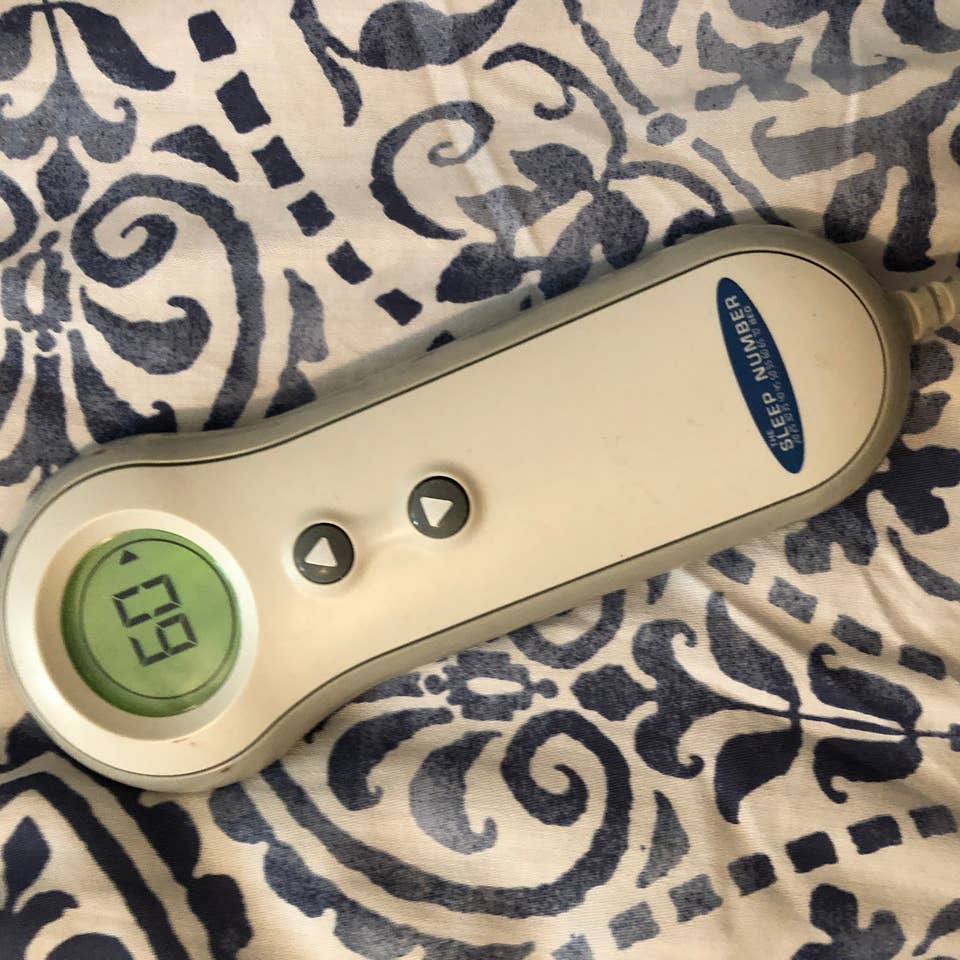 Eventually, I'd love to paint all the furniture in this room and do some kind of cool treatments on the walls. So… #putitonthelist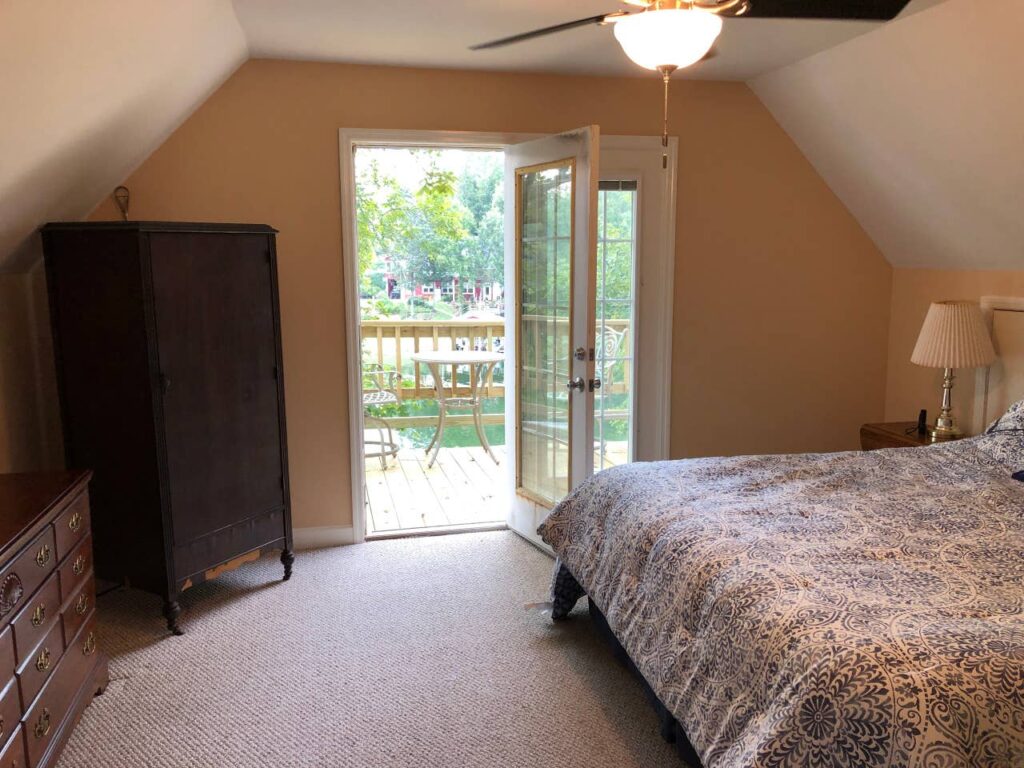 Yesterday I showed you the little cafe table on the upper balcony outside the Master Bedroom but I'll show it to you again because it's such a pretty spot. The best views of the lake are under this shady tree canopy.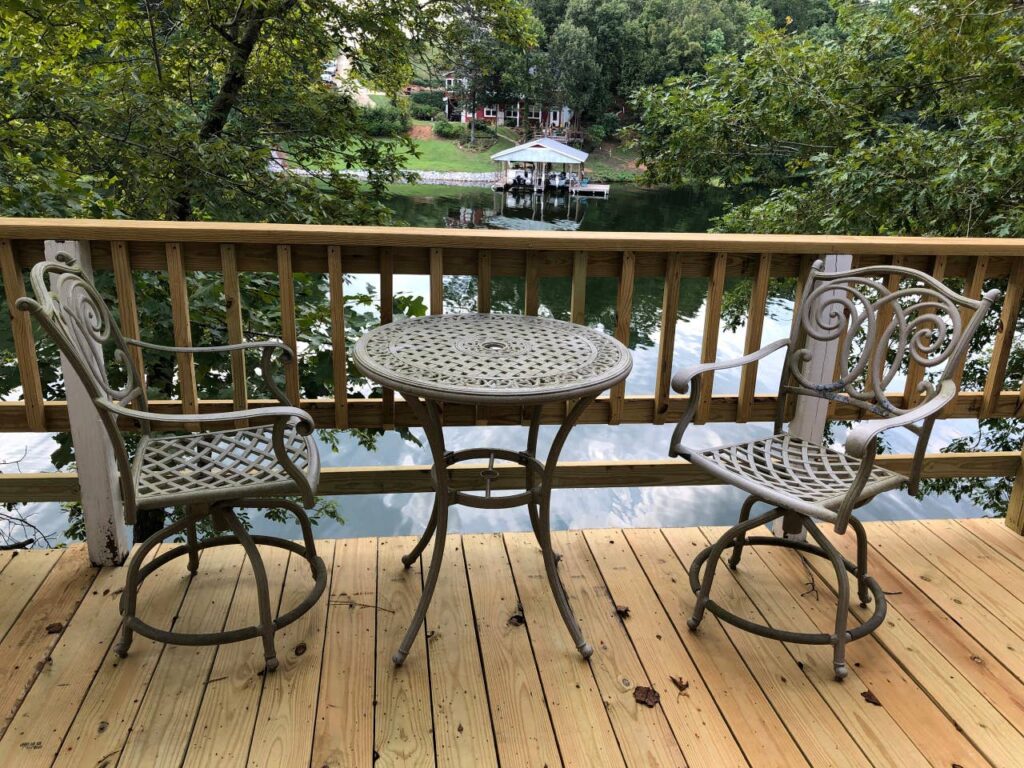 If you are looking for the perfect getaway spot to spend the weekend with your friends, family or all alone, this Master Bedroom balcony should seal the deal for ya.
I am just so in love with our little Gingerbread house on the lake, y'all. We haven't even owned it for six months yet and already it has made some priceless memories for us. We still have lots of work left to do, but I wanted to share the progress that we've made so far!
I hope it will bring happiness to many other people who will visit us from AirBNB. You cannot beat the peace and quiet of this little lake house. And did I mention that the sunsets are spectacular?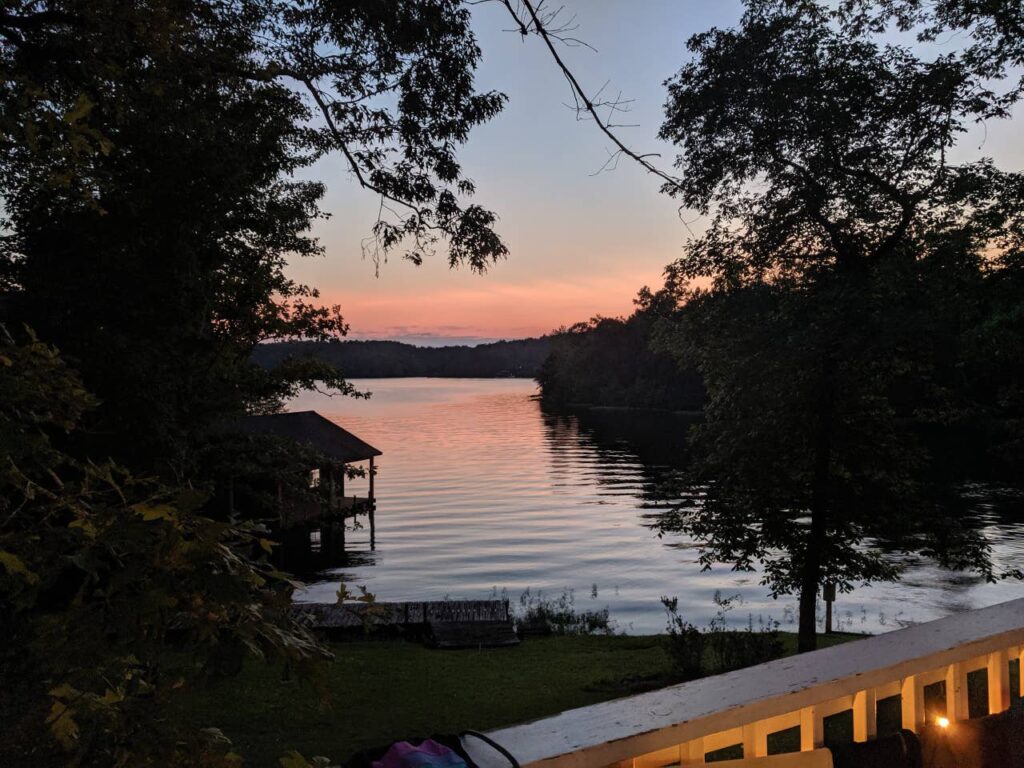 If you're looking for a relaxing spot to get away from everyday life, this is it!
Is this your first time to rent an AirBNB?
Use our referral link to get $30 off your first rental!
Check out our AirBNB listing right here.
Shop the house!