To continue with my K.I.S.S. Christmas decorating, let me present to you the simplest mantel that I've ever created.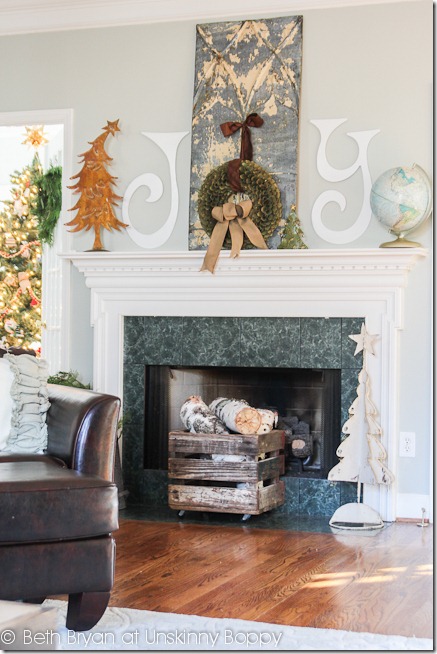 I do love a good game of Pictionary, too.  Joy to the World? Get it?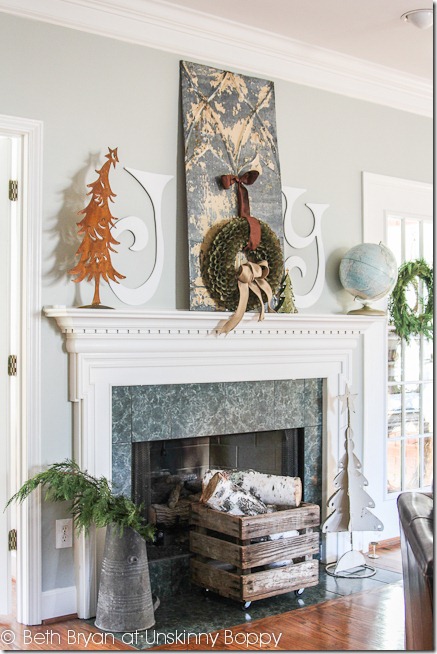 I scored that beautiful globe for just $16.00 recently at Easy Street Resale which might just be my new favorite place to shop in the whole state of Alabama.  It's a vintage Rand McNally that still has the USSR on it.  It's old school from back when I was a kid and Pluto was still a planet.  Love it.  The curved metal Christmas tree was one of the awesome products featured in the giant Stuff the Stockings Giveaway a few weeks back. It was made by a local Alabama artisan named Cindy Cail of Simply Ornamental.  I LOVE Cindy's work, and this tree has been on my wish list for quite a few years.  This year I snagged myself one from her booth at Christmas Village.   The center piece of chippy blue ceiling tin was found at this year's Country Living Fair.  The wreath on top came from the 2010 Country Living Fair!  I love that place.  I found the letters at Home Accents, another local decorating store in Shelby County. I spray painted them with a high gloss white enamel spray paint which gave them a shiny finish.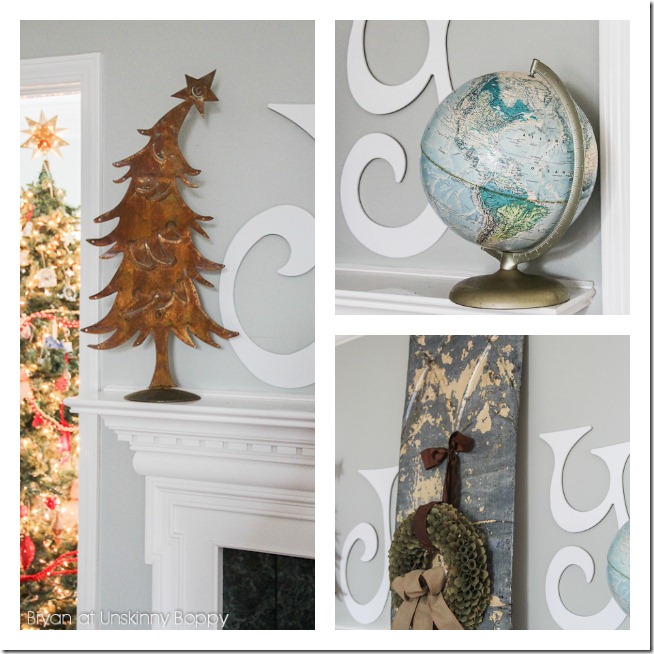 It was 72 degrees when I snapped these pictures.  There was no way I was lighting a fire in the fireplace so the crate o' birch logs worked well instead.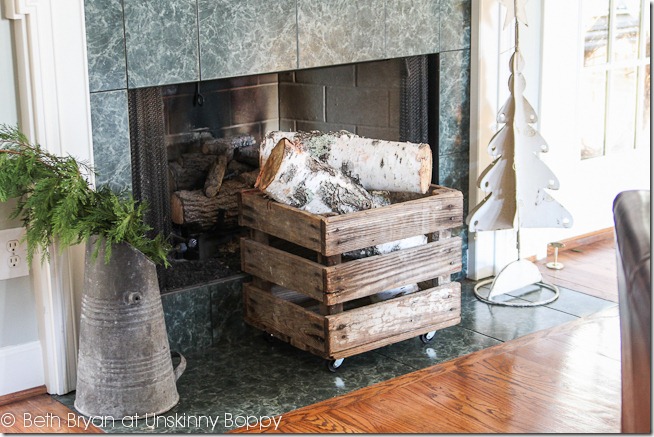 The coal scuttle and birch logs on the hearth also came from the Country Living Fair, and the white metal tree was another Easy Street Resale find.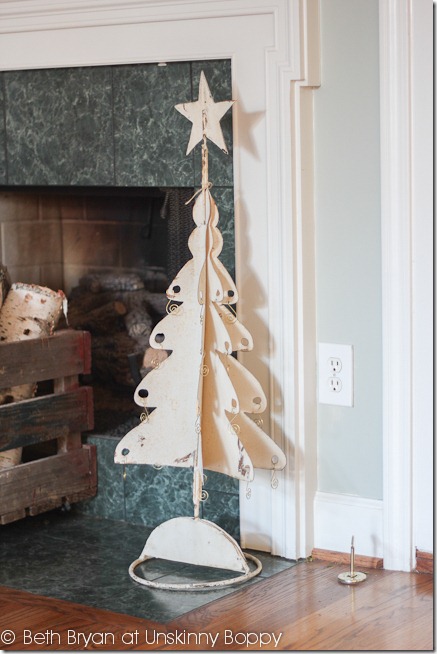 The house is all ready for Christmas!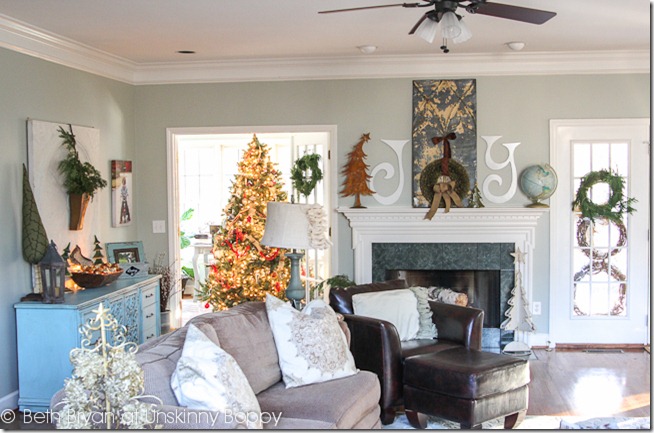 Be sure to take the whole Holiday house tour here! I'm Stop number 15 on Jenn Rizzo's Holiday House Walk.  The tour started today at my friend's Thistlewood and At The Picket Fence.  Be sure to check them out! 
For more Christmas mantel decorating ideas:
Click here to see my 2010 Christmas Mantel
Click here to see my 2011 Christmas Mantel
I'm linking this post to