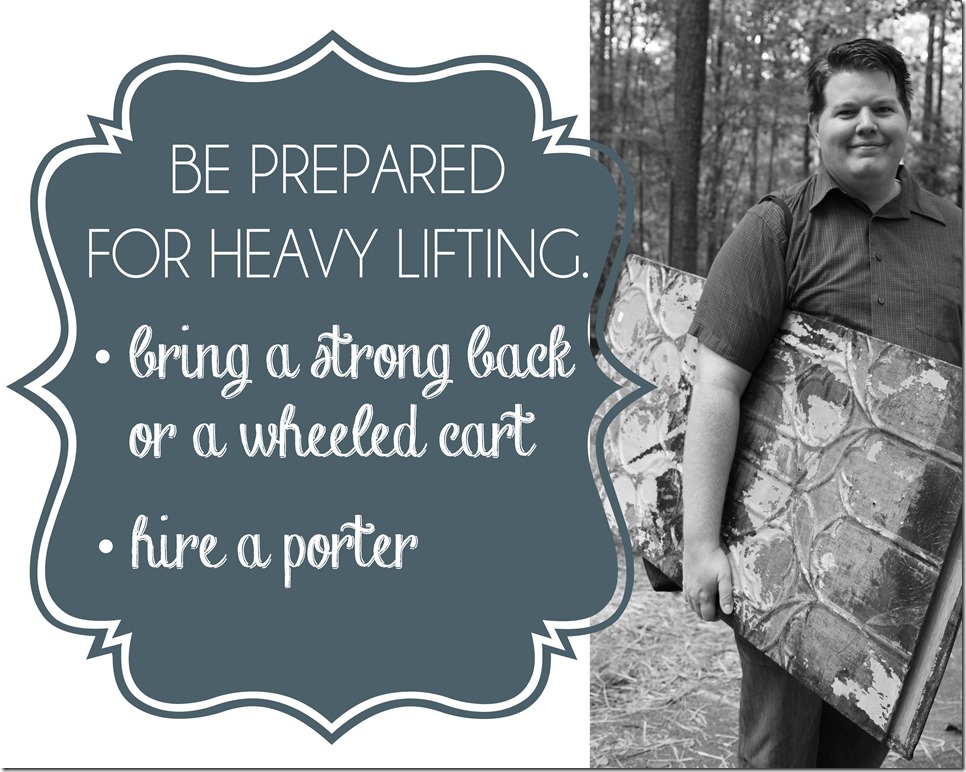 If you're not a body builder like myself (ha!) then you might want to consider how you're going to haul your flea market finds around.  Most fairs require a good bit of walking, and even if a vendor will hold your purchases for you, eventually you're going to have to get them to your car.  I like to do one of these things when I go shopping at a vendor event:
Bring a strong back along to do my heavy lifting (aka my husband).  This is the easiest way, but I understand that this is not always an option.  So, my second piece of advice would be…
…Come prepared to wheel and deal.  Bring something with wheels along on your excursion–anything from a portable shopping cart with wheels to a radio flyer wagon will work.  It's just easier on your back to roll your purchases out to the car instead of lug them around all day long. Maybe a suitcase with wheels? Heck, one year I rolled my empty baby stroller around the Country Living Fair just so I wouldn't have to carry my stuff.  You should have seen the looks I got when people tried to determine if there was an actual child underneath all the heaps of rusty old junk I rolled out of that place.  It was a fun conversation starter.
The next year I hired a porter to carry my stuff out for me.  This was the easiest way I've found, and usually worth every penny.  Ask around when you arrive and find out if they are offering a porter service.  Sometimes there are boy scouts to carry things out to your car.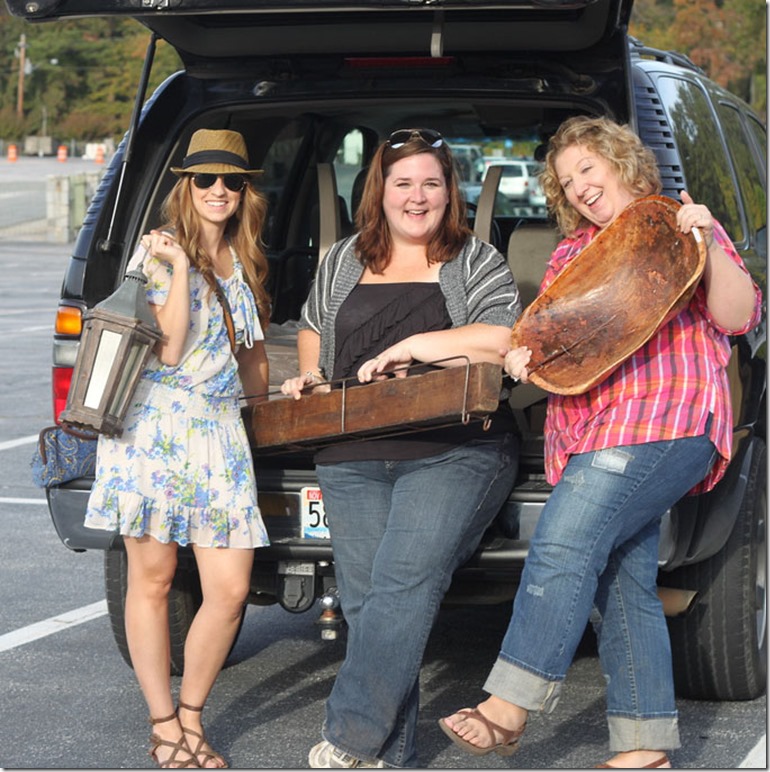 If all else fails, grab some girlfriends and take their extra pairs of hands along to help carry all your things to the car.  Shopping is a lot more fun with friends, anyway.
Let's move along to the next tip- navigate the slideshow by clicking here: