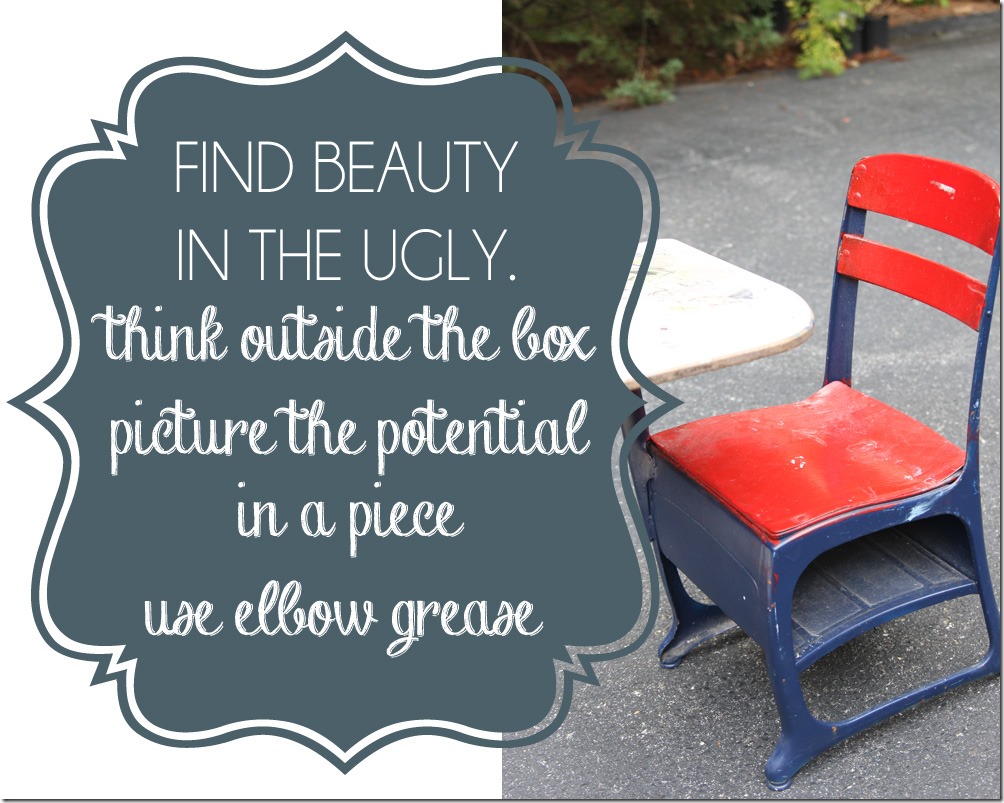 Sometimes I spot something from across a crowded booth that reaches out and grabs me.  Sometimes that piece is so ugly and dirty that it looks like a lost cause.  But that's when I try to find beauty in the ugly things.  Don't overlook something just because it isn't exactly what you're looking for.  Try to see the potential in things, and think about how you can reuse, repurpose or recycle them in to a unique treasure.  Don't be scared of a little dirt– you can clean nearly anything with some elbow grease and a good cleaner.
It also pays to use the ugliness to your bargaining advantage.   Point out how much work you're going to have to put into cleaning the item or painting it.  That usually knocks a few dollars off the price tag.  We were able to get this vintage student desk for a great price because it needed a lot of cleaning and we bought two! Buying in quantity always helps you score a better deal.
But look how great it turned out with a little TLC.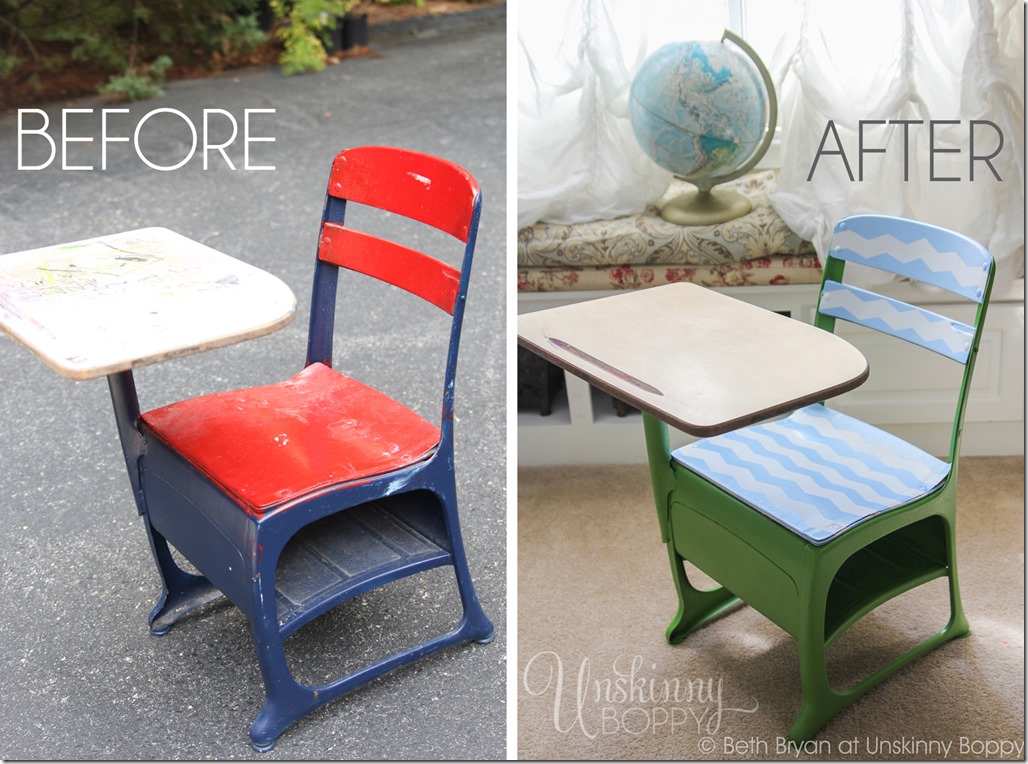 Just because something is broken doesn't mean it needs to be discarded.  Get creative. Figure out how it might be used in a different way. This broken flower pot was bound for the trash can until I decided to repurpose it into a bridge and canal over the pond in the fairy garden.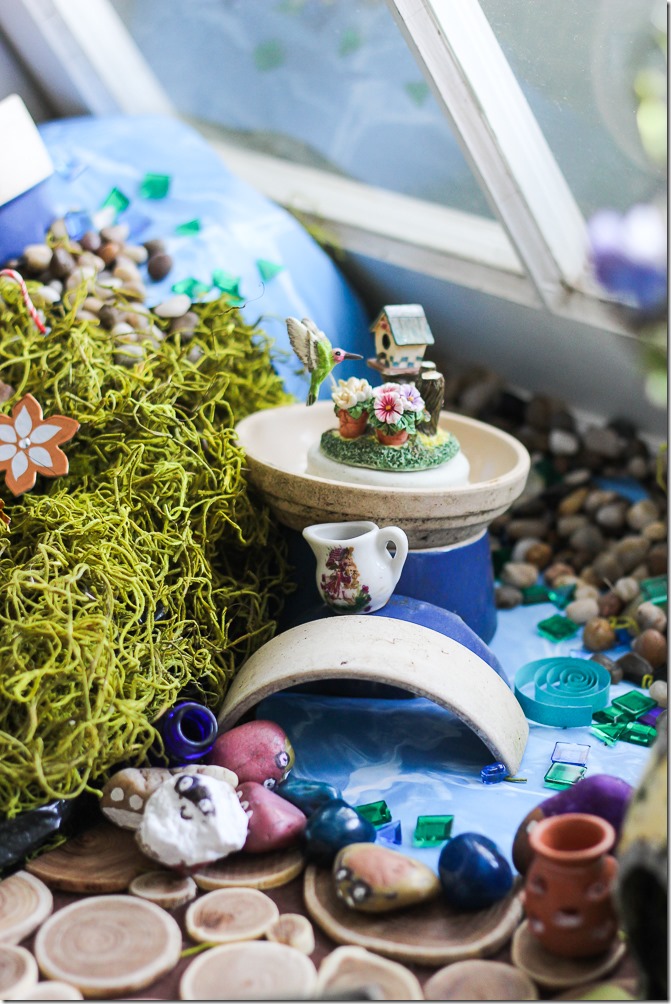 When I found this pretty blue metal ring at Bella Rustica, I had no clue what I was going to use it for.  I didn't know what it was, but I was drawn to the color and pattern.  I knew I could find a way to use it, and eventually I used it as a centerpiece on my creepy Halloween tablescape.  My husband later figured out that it is the metal base that covered an old ceiling fan, but that didn't stop me from seeing the potential to use it in a way it was never intended.  Be creative and think outside that box for ways to reuse things.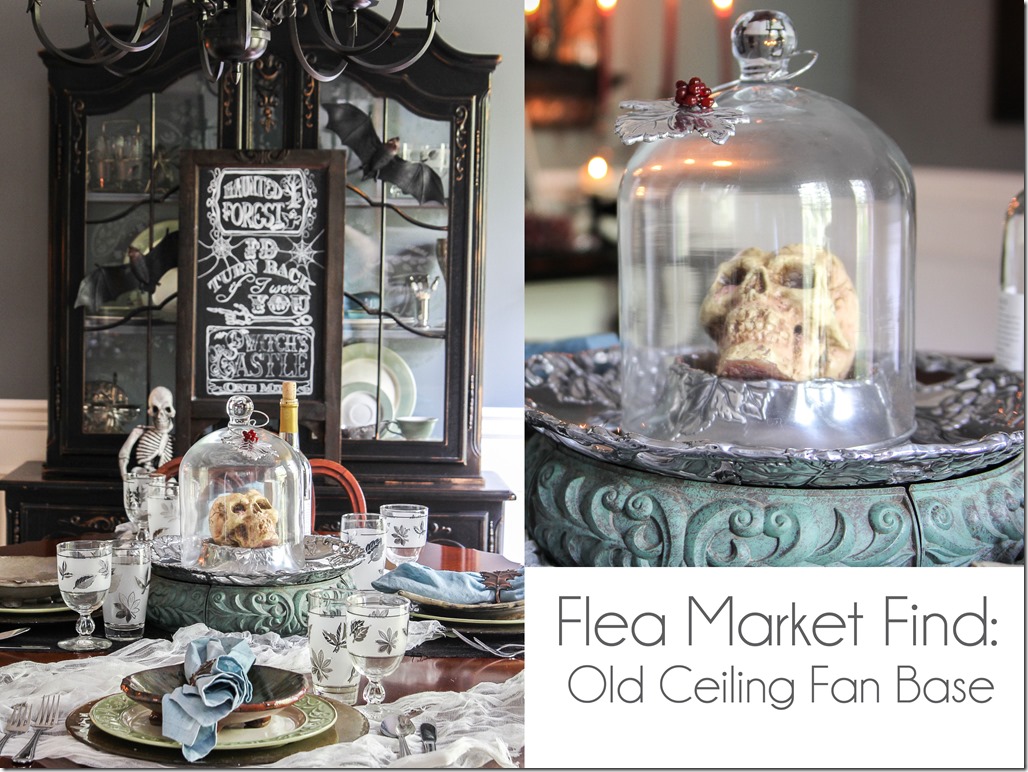 The same goes for this 1980's pom-pom sweater-turned-lampshade.  There is nothing more fulfilling than re-imagining a new use for an old thing and hearing folks rave about it.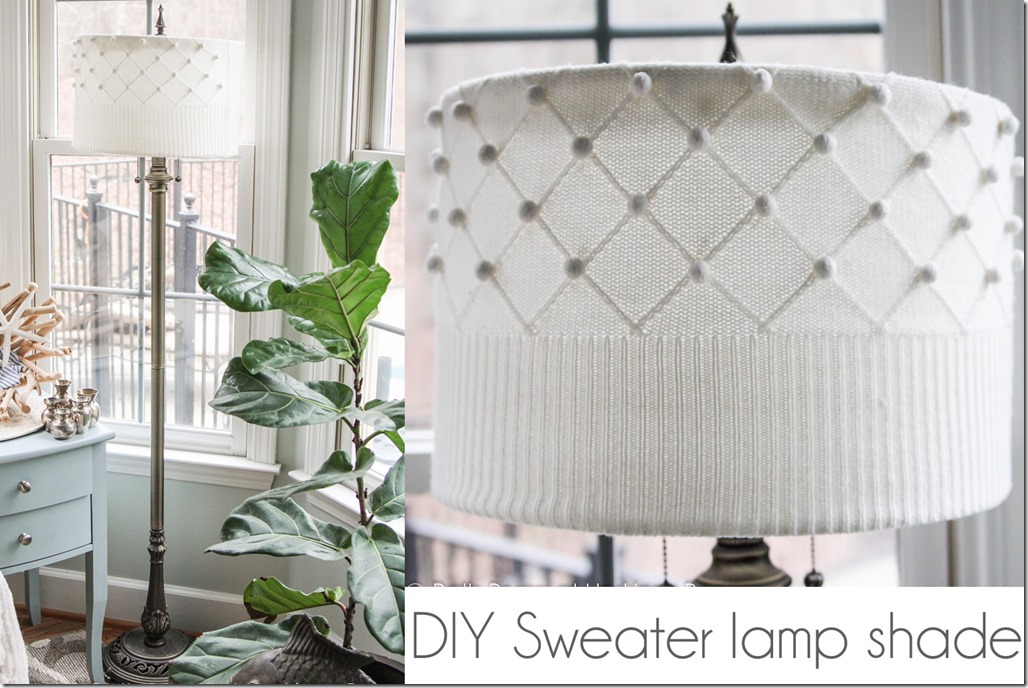 Click "next" to go to the next slide, or go "back" to see what you've missed.