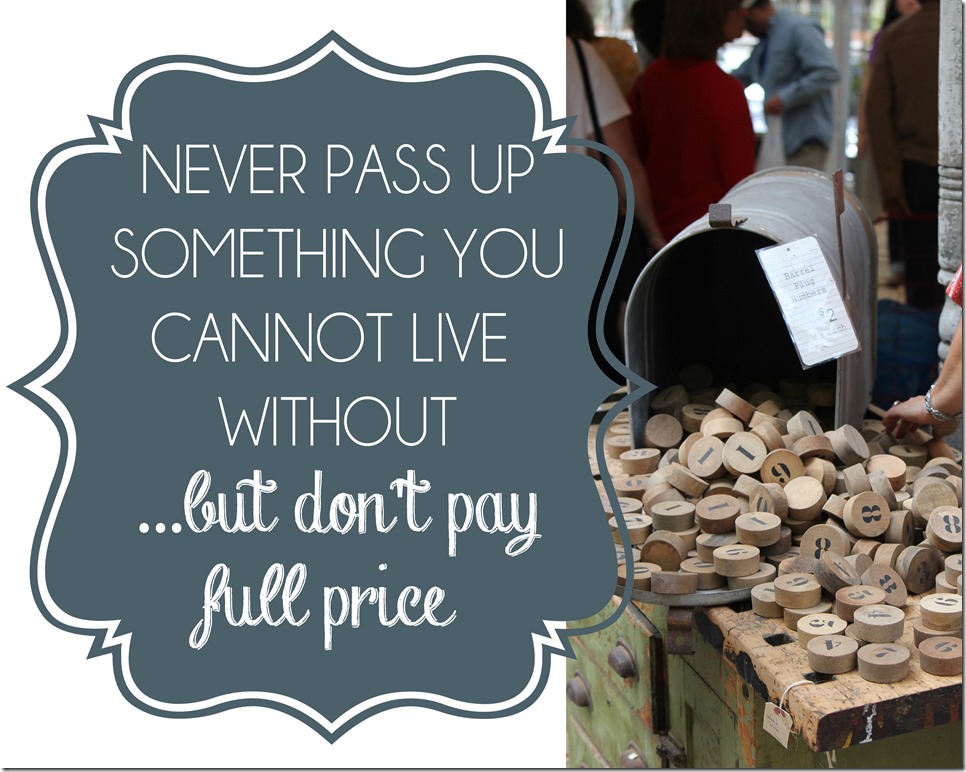 My husband has always told me "If you absolutely love something–BUY IT–because it will not be there when you get back."  Truer words have never been spoken.  At events like these, one-of-a-kind items will be gone in a flash with all the shopping competition that is out there.  If you fall in love at first sight and KNOW that you will love this piece in your home, then you should buy it. You'll find a spot for all the treasures that you love.  If you have any doubt at all about the piece or if you really need to buy it, then you might can walk away from it and see if it's still there later.  I listen to my gut and try to be smart about impulse shopping, but when you see a great deal that you know you'll love, buy it.  I am still suffering from non-buyers remorse over several amazing deals that I have walked away from over the years. I would list them here but it would just make me angry since I DON'T OWN THEM.  I was too wishy-washy to pull the trigger and buy it when I saw it.
Don't be wishy-washy.  Know your style, and trust yourself enough to be able to know when to pull the trigger.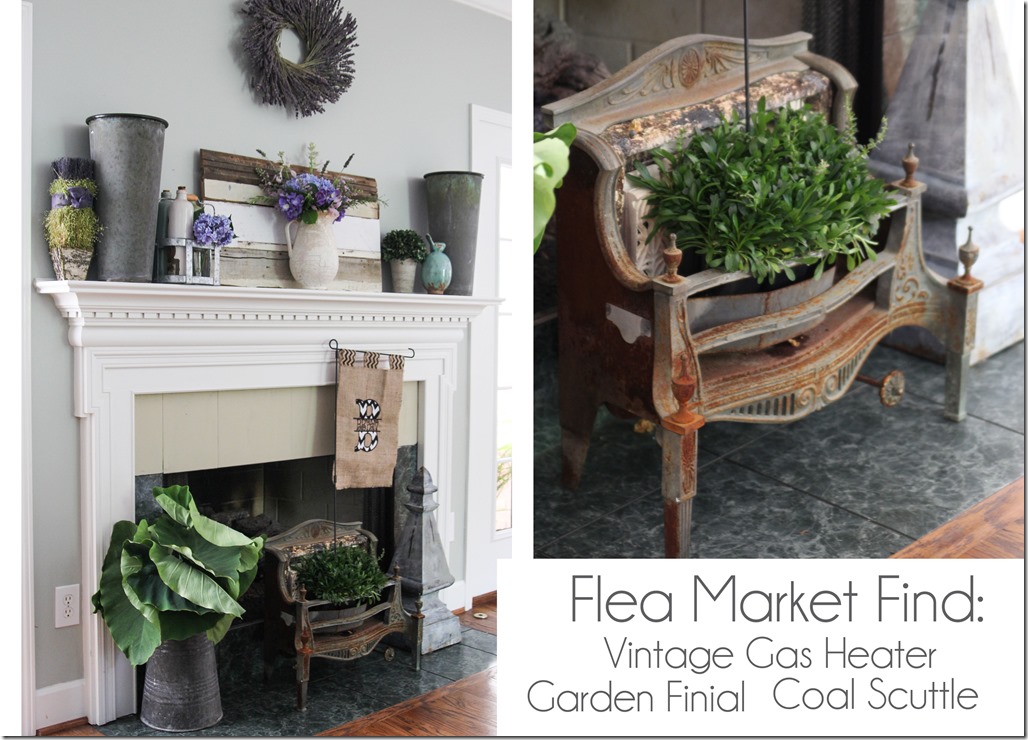 Here is an example of something I did buy for love.  I instantly fell for this little vintage heater that I spotted at a thrift store.  I had no clue what I was going to do with it, but I knew that it was a unique piece that likely wouldn't be there later if I passed it up. I haggled with the store owner, and got him down to just $35.00 for this beautiful, unique piece.  I took it home and used it as a planter on my summer mantel last year.
And speaking of haggling… that brings me to my next point…  Click next to read on.