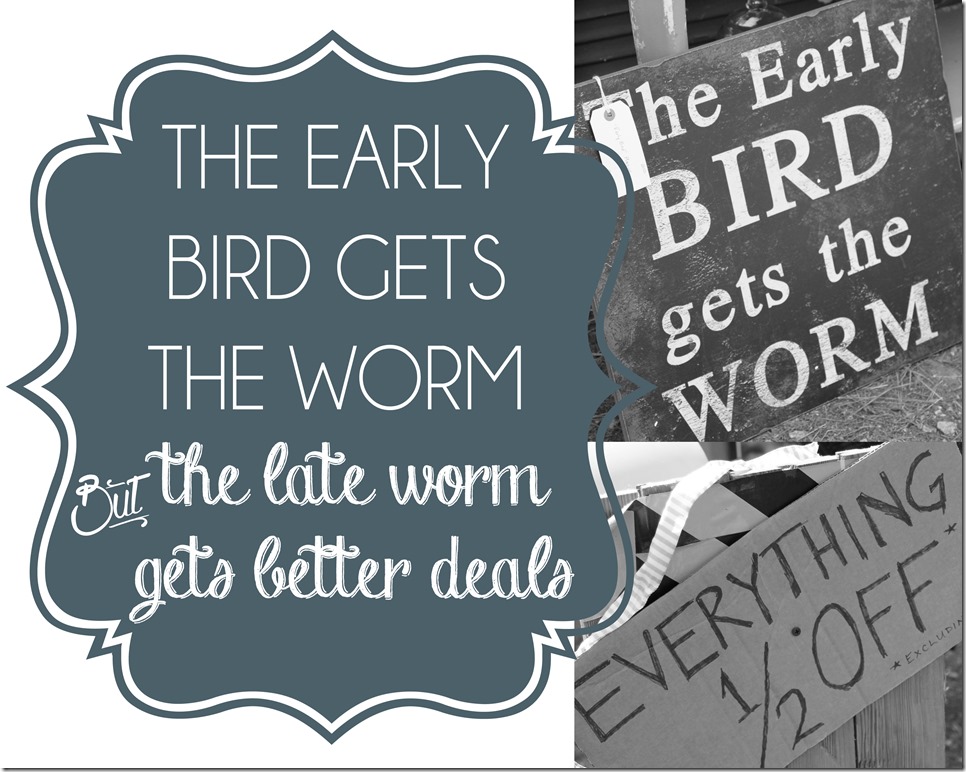 I have to admit that I am RARELY the early bird in these situations. I am not a morning person, so by the time I roll up to a festival it's usually around 9 am or later and things are already in full swing.  I don't let this bother me too much, since the prices are usually a lot more negotiable for those late-comers like me.  If you want to get the very best deals, go on the last day of a 3 day event.  The vendors are tired, and they are looking around at all the stuff that they have left inside their booths wondering if they have any energy left to pack it all back up and head home.  THAT is when you swoop in and "save" them the hassle of hauling it back home by taking it off of their hands.
See how I just put you in a power negotiating position right there?  Most sellers are ready, willing and able to cut you a great deal at the very end of a show instead of the beginning.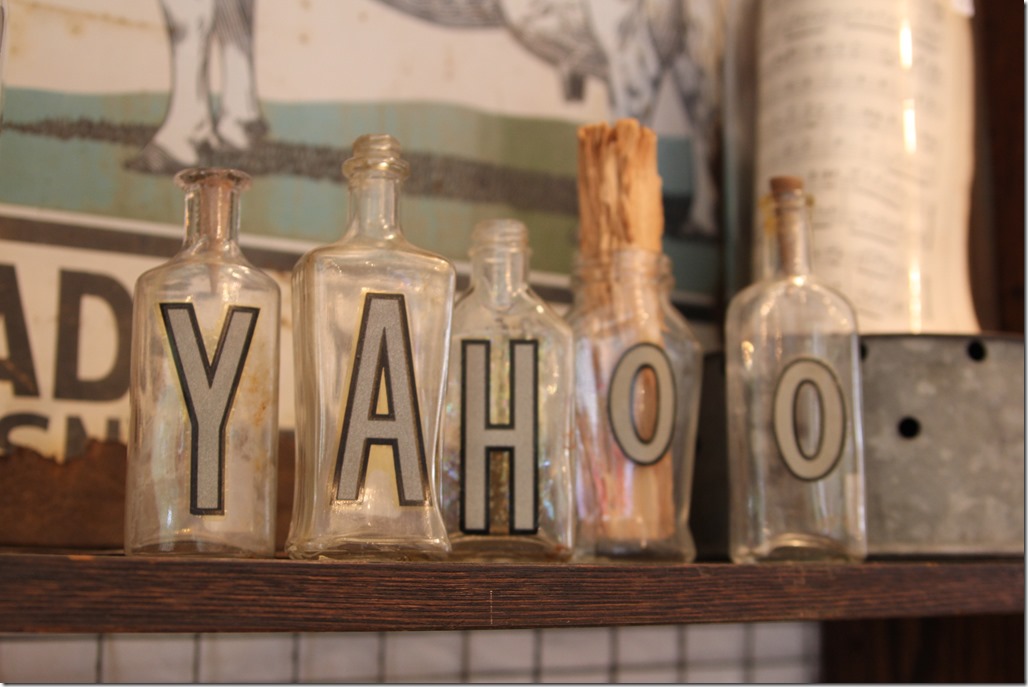 If you don't mind taking a gamble, try some last minute shopping and see if you get a better deal than those early birds got.  I'm willing to bet that it will pay off in the end.
Follow these arrows to go to turn the pages of the presentation.