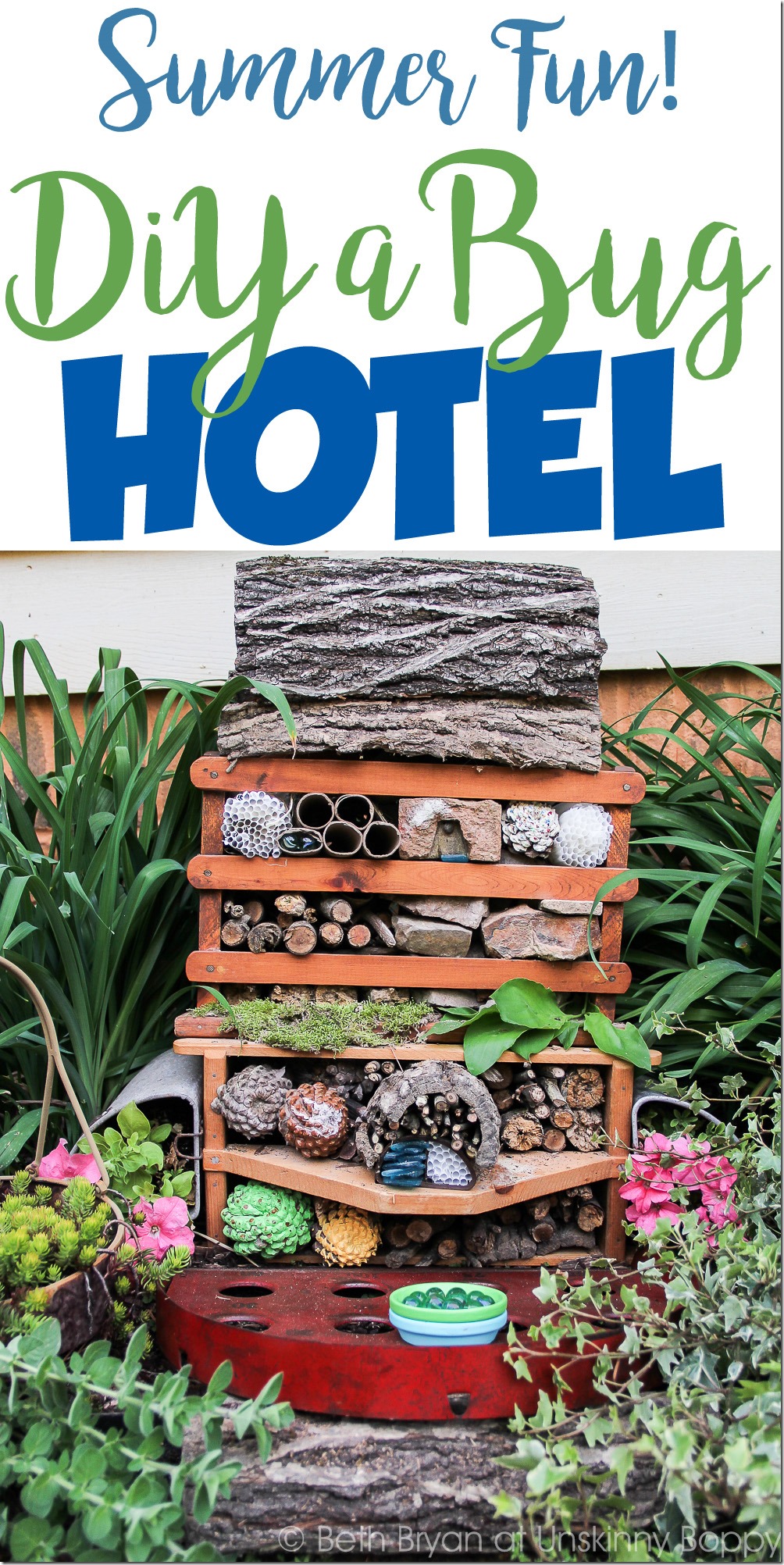 When I was a kid my mom would take me to the library at the beginning of summer where I would check out all the books I could find on nature crafts. Then for a few weeks I would take my books outside and try out all the projects that caught my eye. When my friend Amy at A Nest for All Seasons told me she was writing a book called Crafting with Nature it was like she was writing it just for the little girl in me.
So, today I'm excited to offer you a Crafting with Nature book giveaway along with a fun DIY project for your kids this summer! Before we get to the giveaway let me present to you The Grand Bug-a-Pest Hotel!
Summertime is right around the corner, so here's a fun summer project for those long days when the kids are bored and begging for things to do. Make a bug hotel for your backyard!  I first stumbled upon these Insect Hotels or "Bug Condos" at some of my garden friend's blogs last year. These little bug houses are all the rage right now, so why not join the fun?  I fell in love with this idea of creating a cute place for the good bugs to have a home in our garden.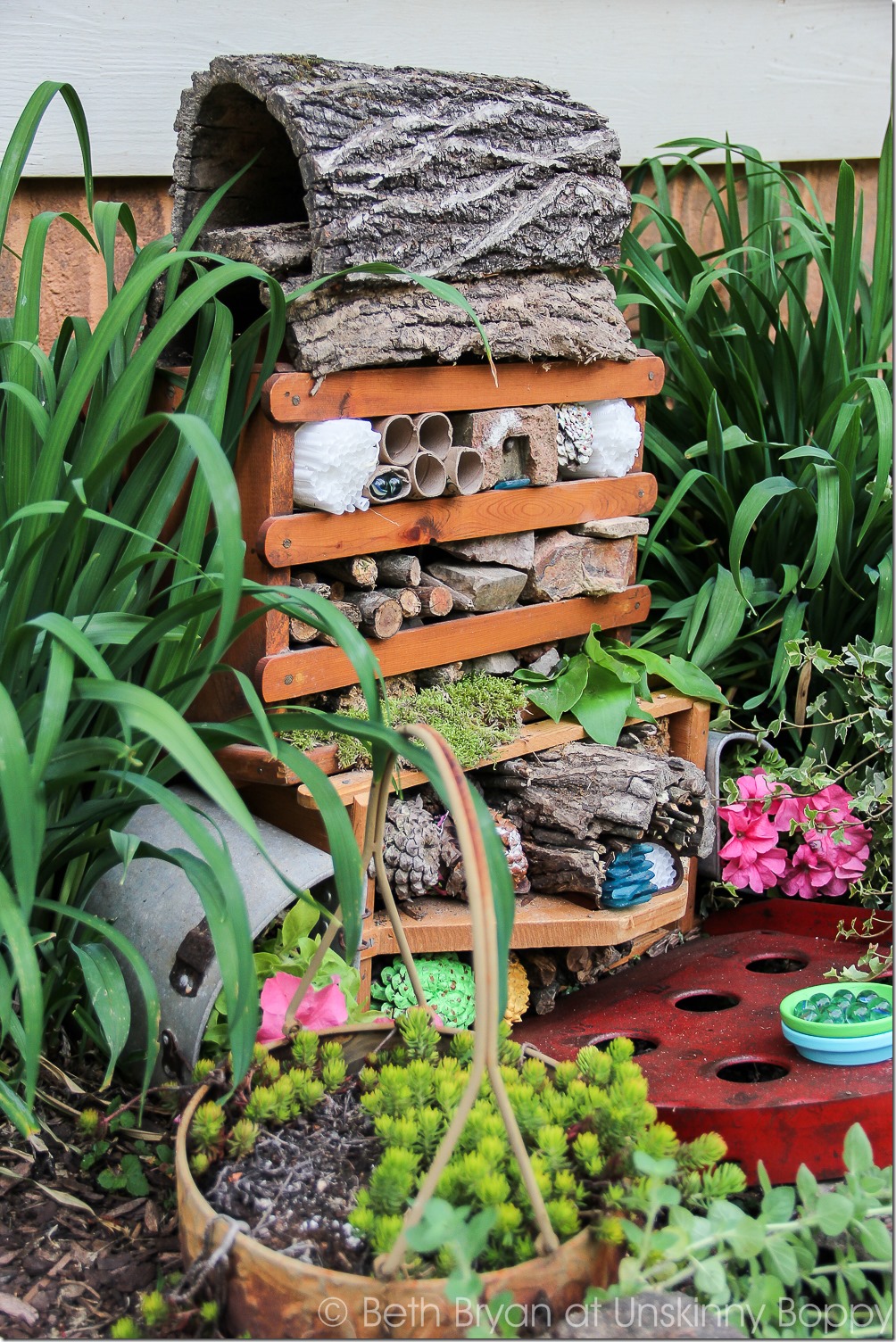 So what exactly is a Bug Hotel? Well, there are tons of beneficial bugs and bees that help our gardens grow.  From ladybugs to worms and even spiders—the creepy-crawlies need a place to shelter somewhere near your garden, especially if you have a small or well-maintained lawn without many natural areas.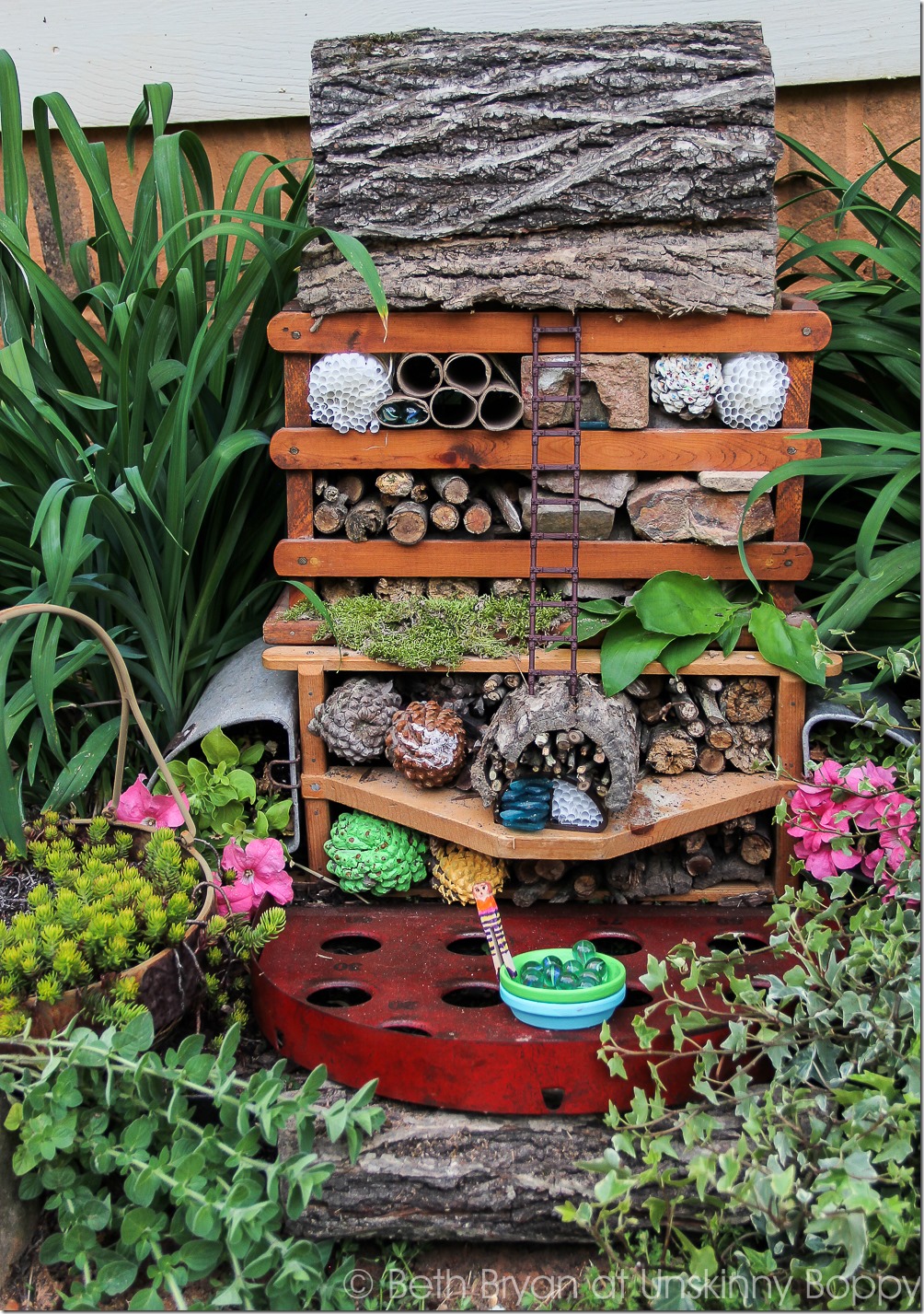 This Bug Hotel gives these little garden defenders plenty of places to hide and stay safe from the things that like to eat them. That way they can keep chowing down on the things that they love to eat, like flies and mosquitoes and gnats. Remember the circle of life, y'all.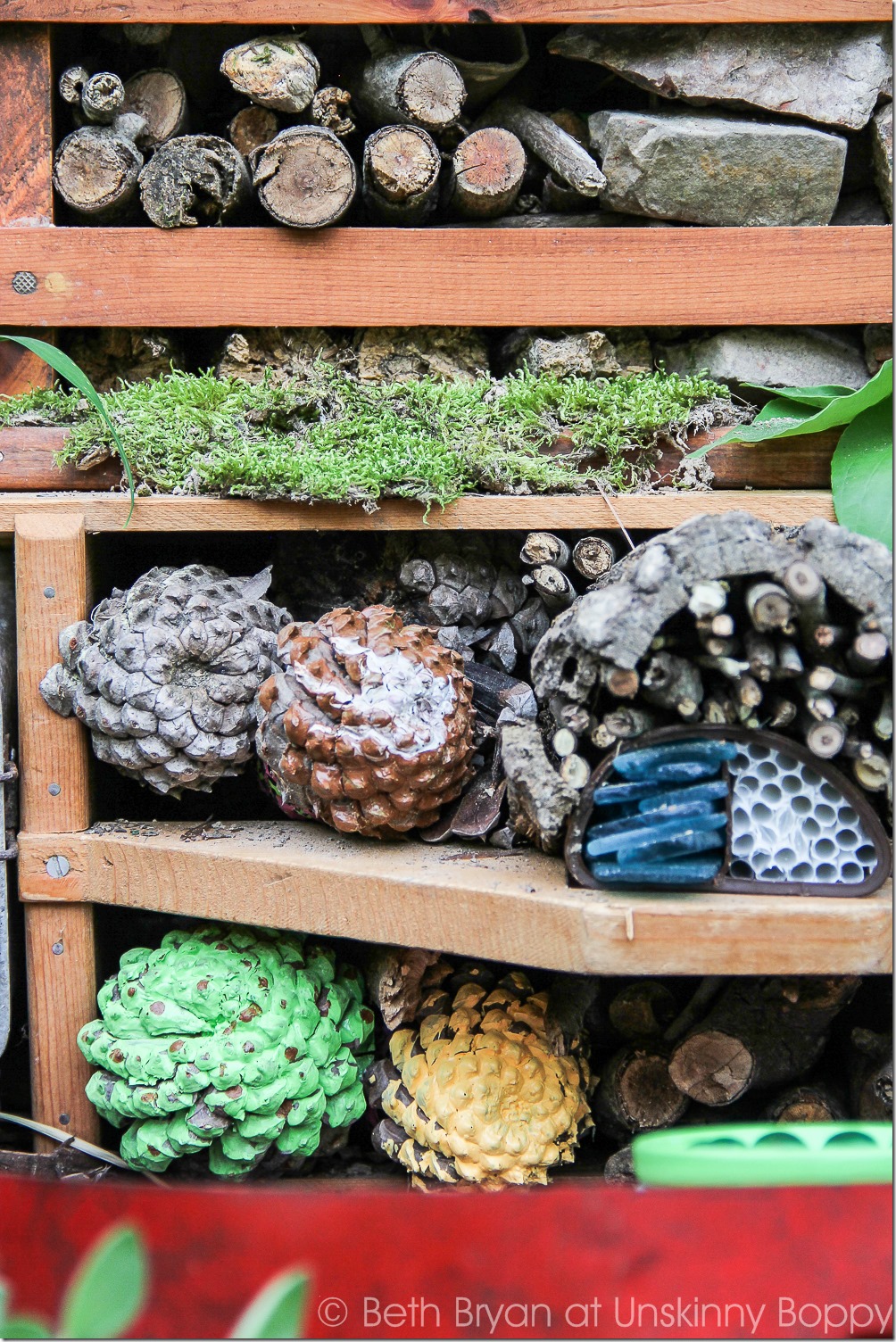 Also, bonus points: No electronic devices were needed to make this project. This one requires only your imagination, creativity and lots of objects you can find right in your backyard or at a nearby park. Here's what you'll need to make your own Bug Hotel for your garden:
Supplies:
A covered structure with lots of openings/ slats or shelves—I used two magazine racks that my husband's grandfather had made decades ago that have been sitting in my basement forever. Check the thrift store if you don't have a basement full of old junk like I do. You could also use a divided wall shelf, a shadowbox frame, a pallet, a birdhouse, a dollhouse… use your imagination
LOTS of sticks and twigs, cut into small pieces
Pinecones, sweet gum balls, magnolia pods, seed pods, etc
Rocks, marbles, sea glass, old bricks with holes
Clothespins, straws, cardboard tubes, bamboo shoots
Chicken wire, twine, pruning shears ,scissors, etc
Then, get to creating!
Here's a quick look at our assembly process: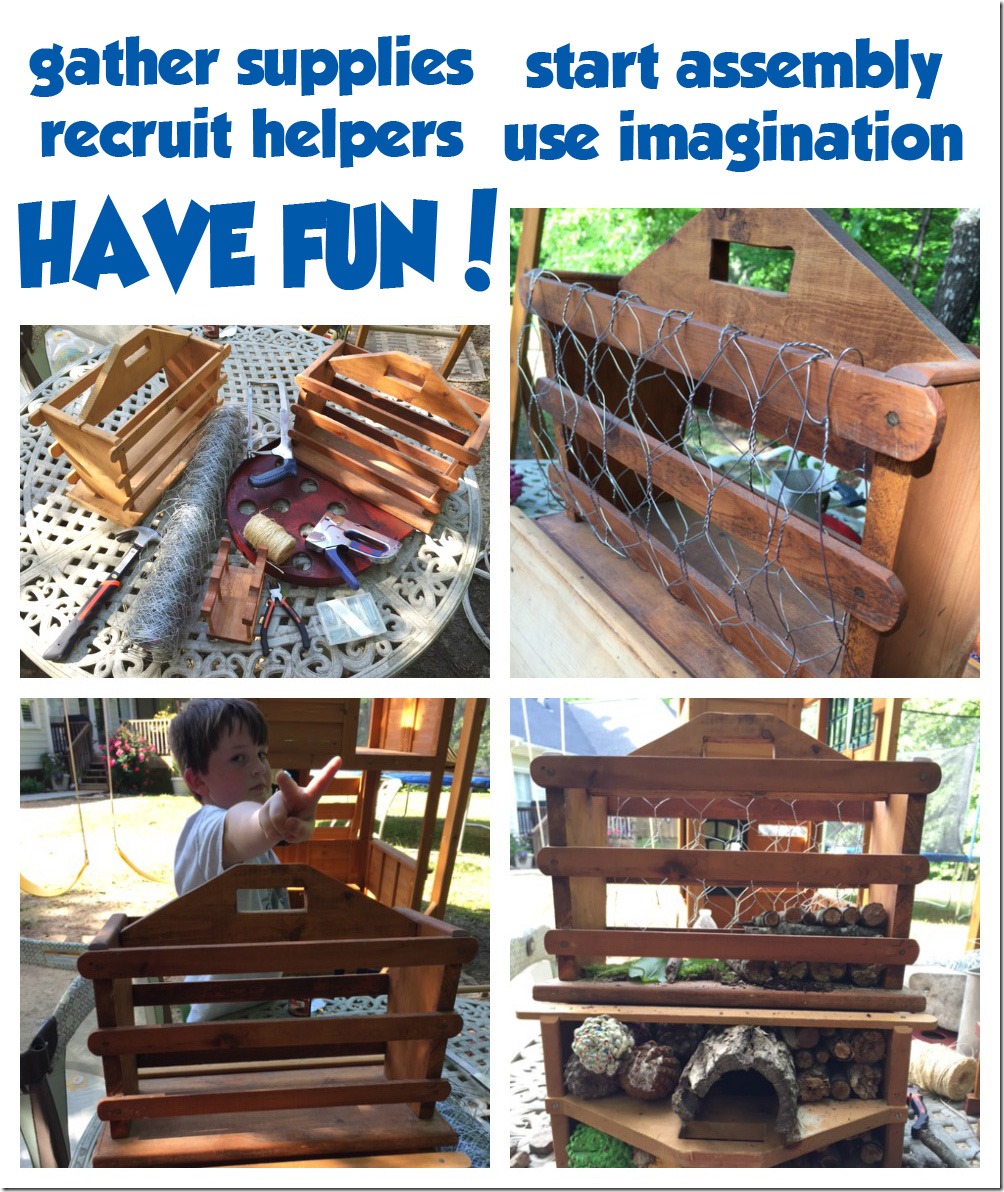 My mom and Garrett had fun decorating these pine cones to look like ice cream cones a few months back, so we stuck these inside to give the hotel some color. Garrett dug up some moss to carpet the 3rd floor of the hotel. We also planted some petunias next door to help repel some of the "bad" bugs like aphids and tomato hornworms.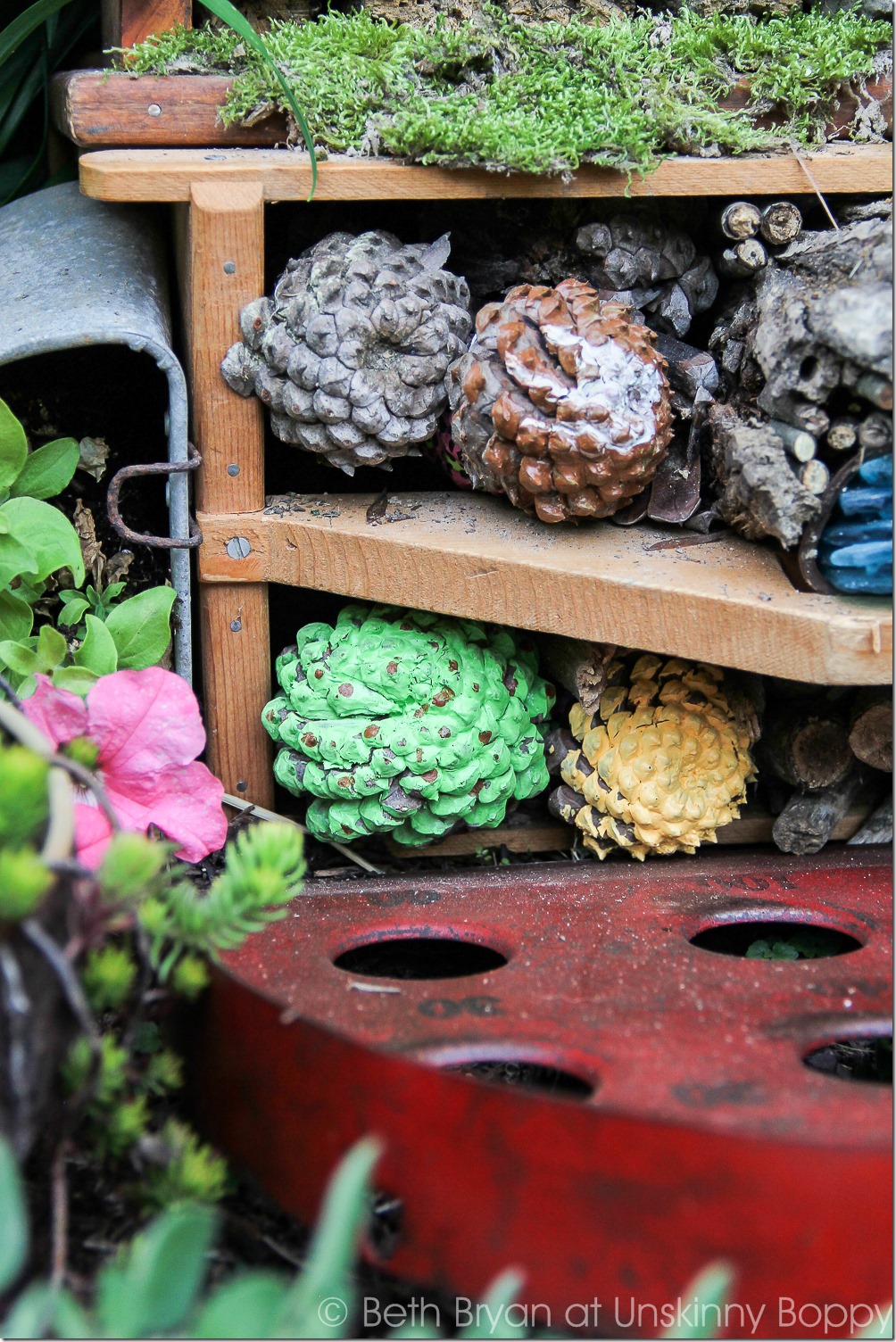 Can you guess what we used for the arched "window" filled with sea glass and straws?  It's a Nutella snack pack leftover from Garrett's lunch.  It's the perfect shape and has a divider built right inside. We poked a bunch of tiny little sticks and twigs around it underneath the bark dormer.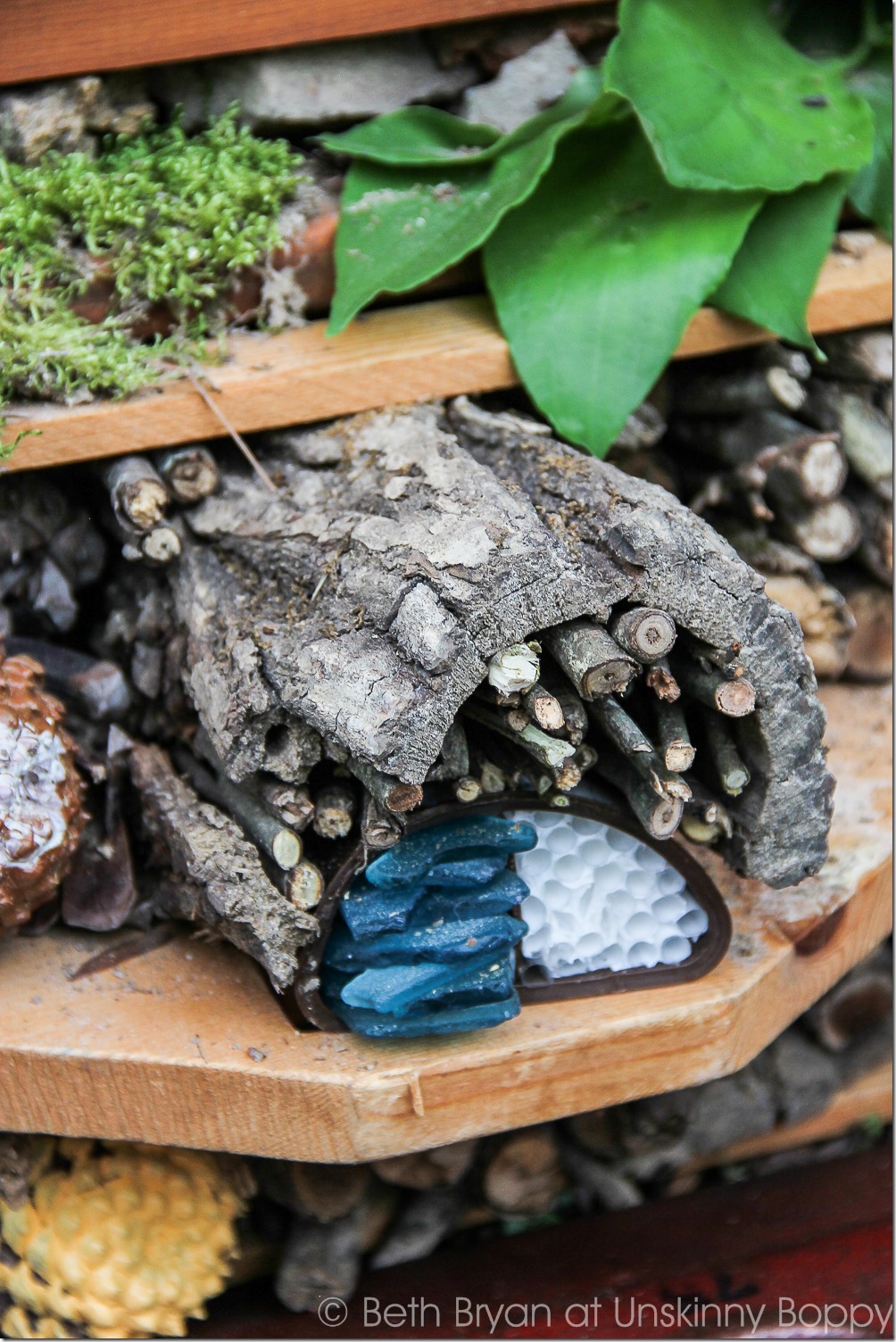 The base of flower pots provide a tiny little watering hole that won't attract too many mosquito larvae in standing water.  And the red patio entrance?  That is an old golf game we found at a junk store a while back.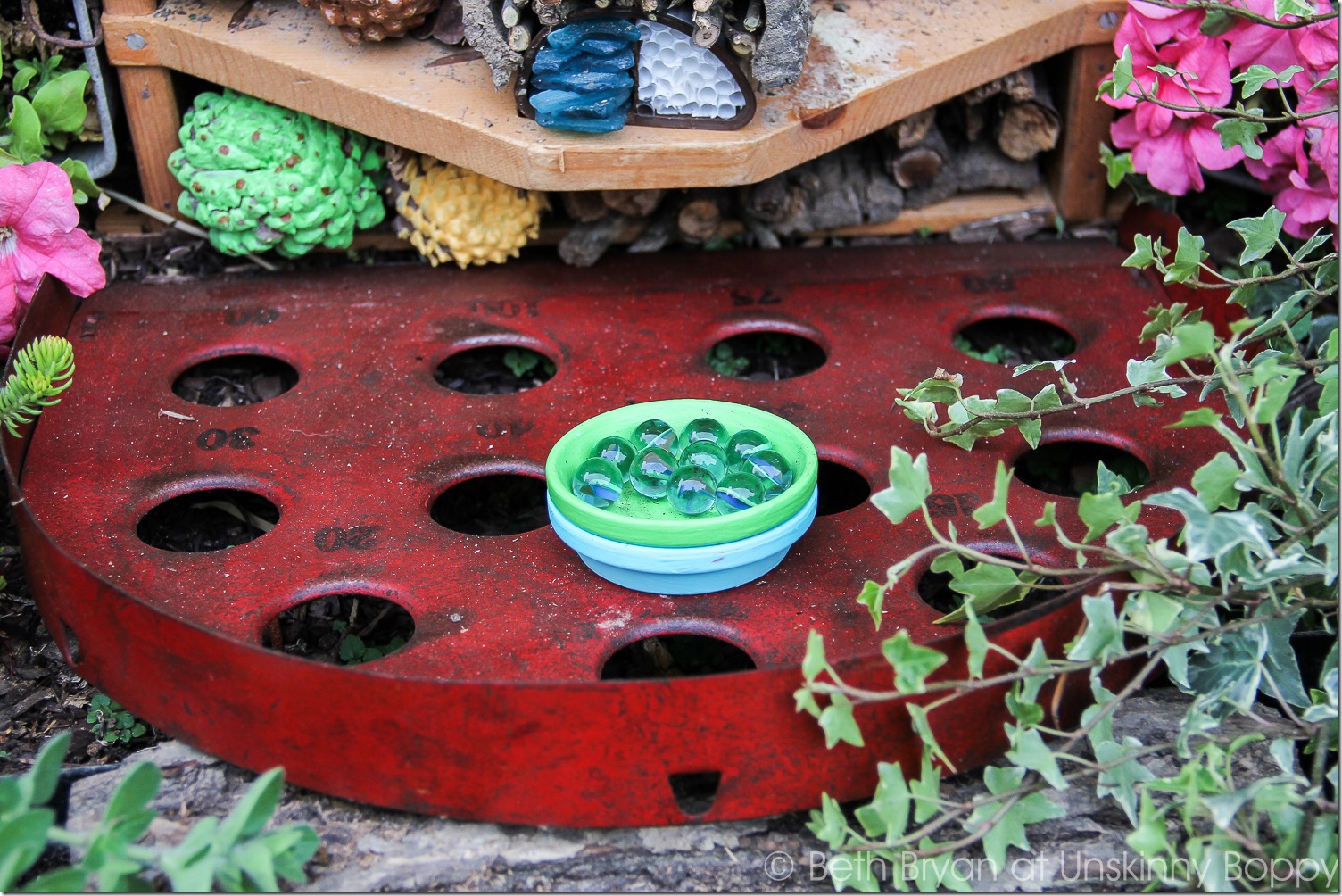 My mom painted this cute clothespin concierge to greet the customers.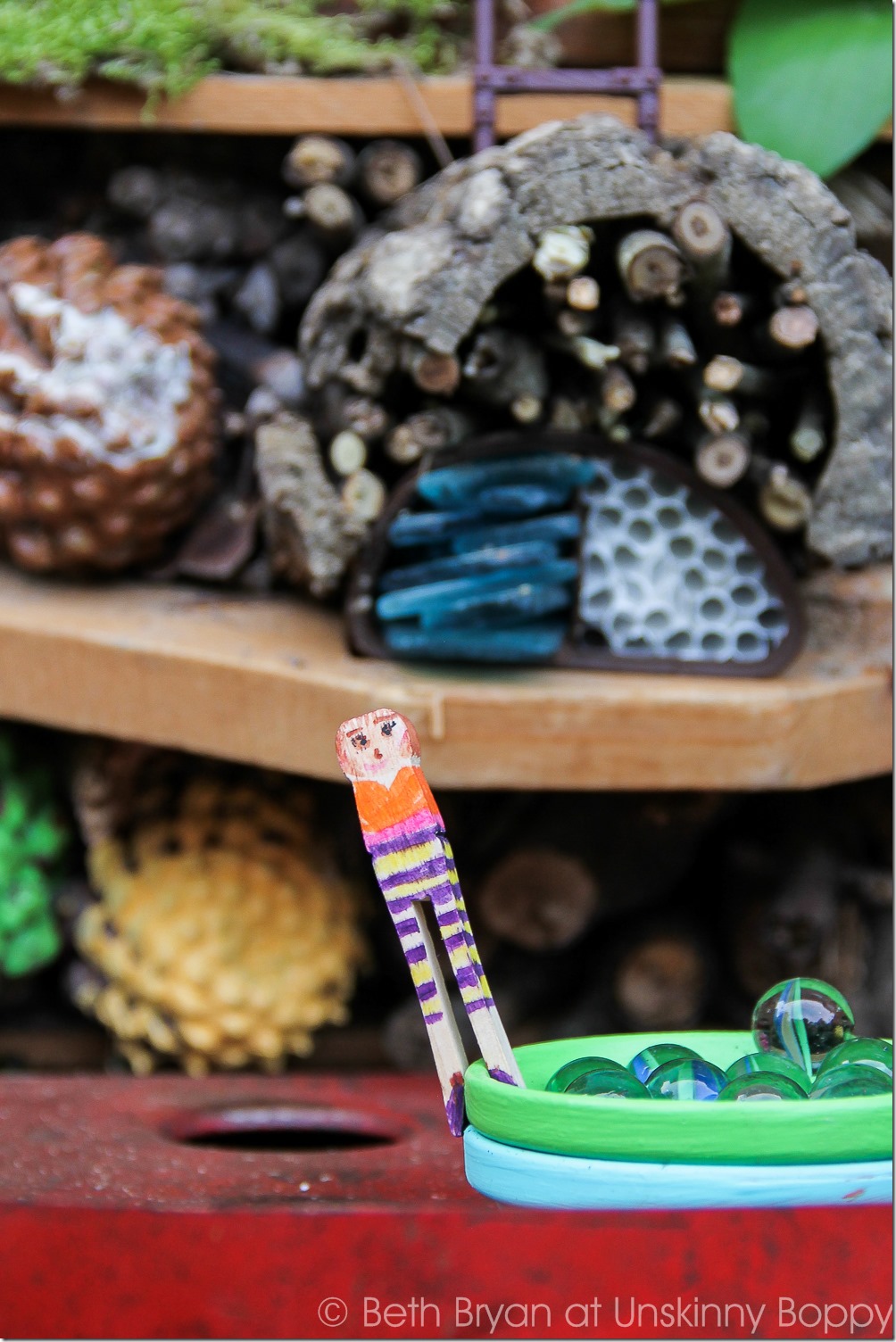 If you and your kids love all things Fairy Garden related, this Bug Hotel will be right up your alley. This was a super fun and CHEAP project that took the better part of a day to create, so use your imagination and make your own.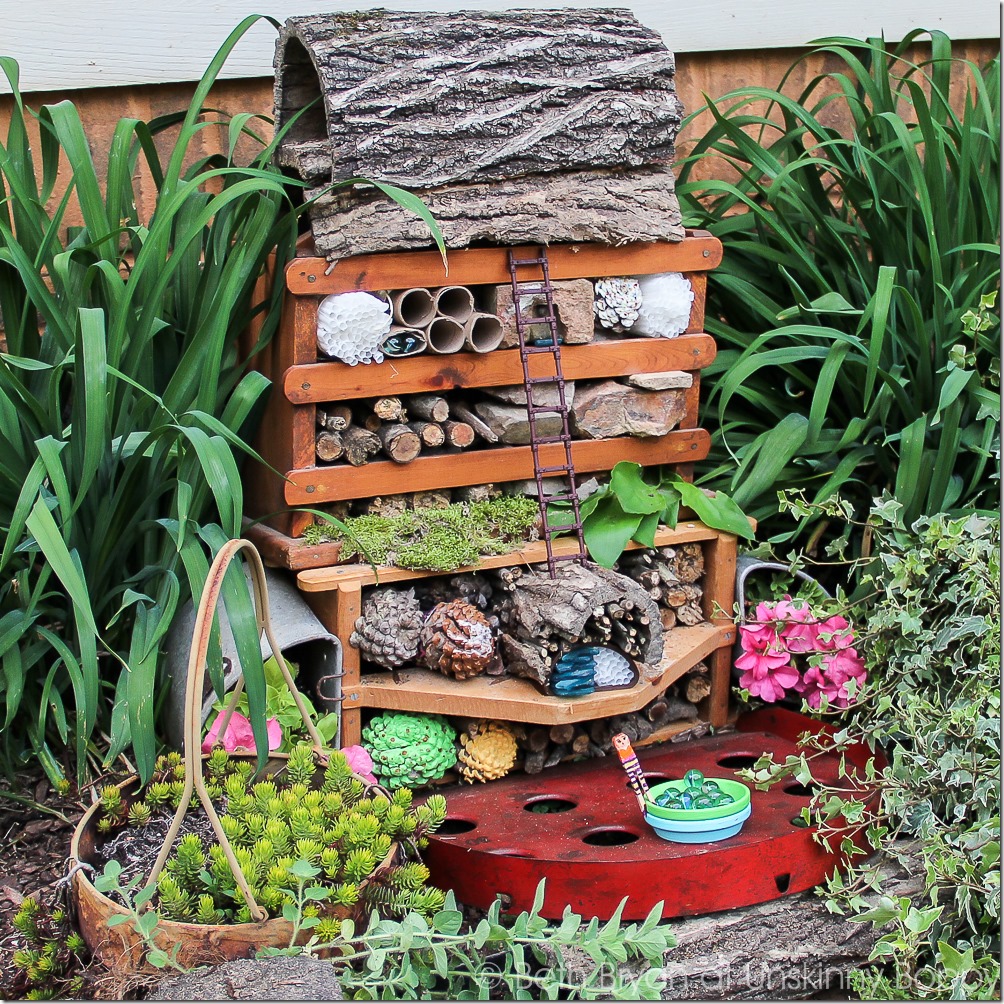 If you want a whole lot more great ideas for screen-free summertime fun with the kids, be sure to check out my friend Amy's book Crafting with Nature!  Amy of A Nest for All Seasons has been one of my favorite gardening guru for years, and I am so in love with her amazing ideas in this book.  I even got mentioned in the book, so be sure to look for my name in the "What People are Saying" page when you pick it up!
You can buy a copy of Crafting with Nature on Amazon, or you can enter to win a copy today in this awesome GIVEAWAY that Amy and her publisher has so graciously offered to my readers!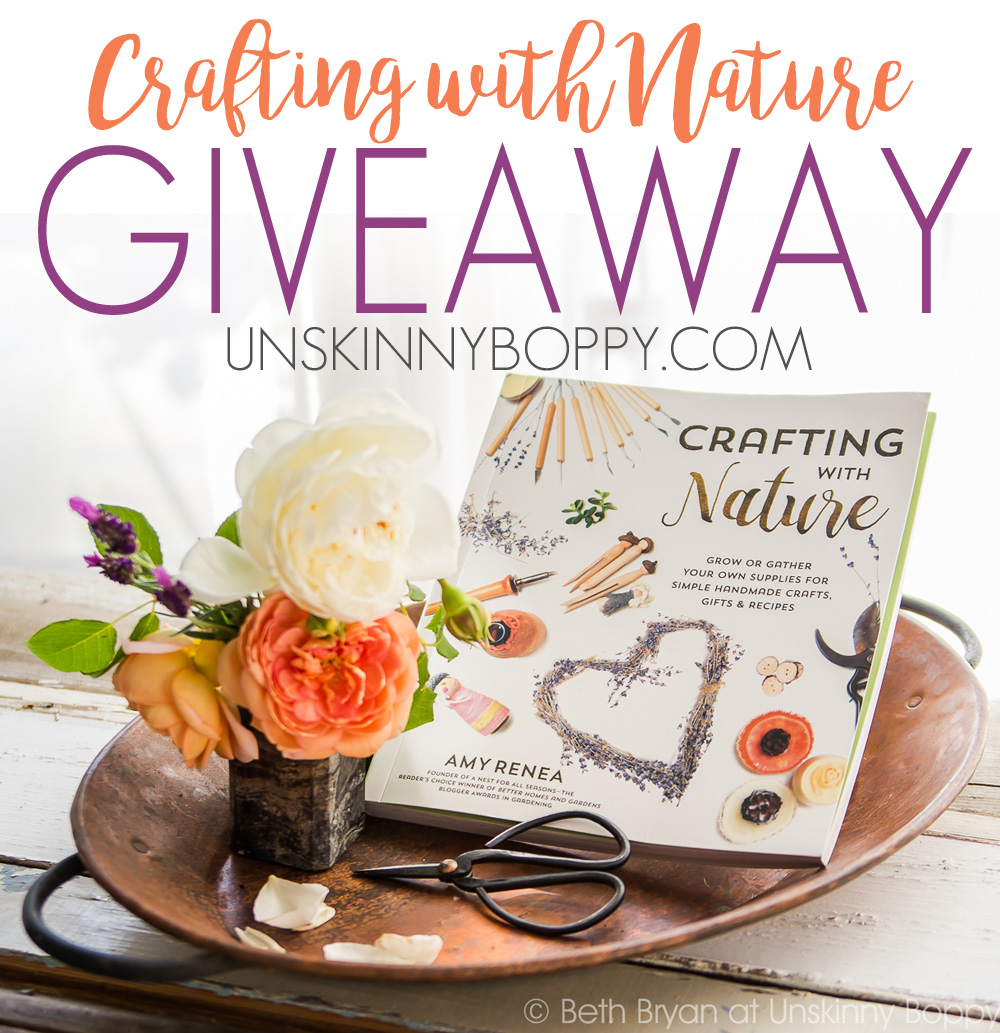 TO ENTER THIS GIVEAWAY, simply enter the Rafflecopter right here!
a Rafflecopter giveaway

Good luck and happy nature crafting, y'all!
Like this post? Click any pic below to see other great fairy gardening ideas for kids!