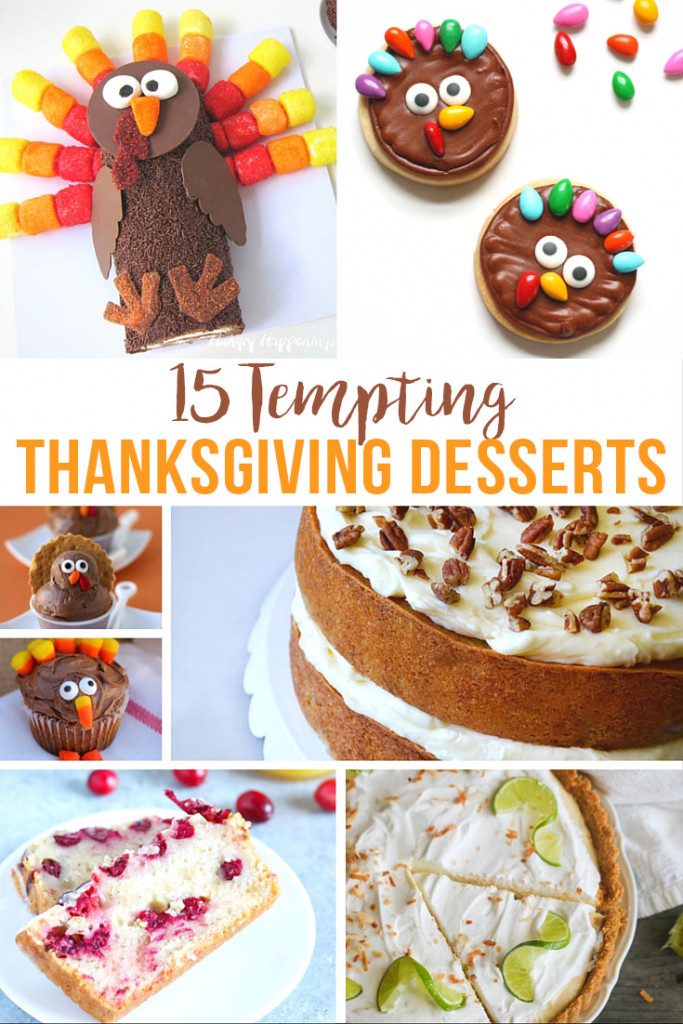 Ok guys.
Less than one week until Thanksgiving. Time to start scanning Pinterest like a madwoman to figure out what we are taking to the potluck. Have you made your game plan yet?
In the past few years, my husband has developed a severe peanut/tree nut allergy, so Thanksgiving is like walking through a land-mine for him. I've been looking around on Pinterest for nut-free Thanksgiving desserts that will not cause him any issues. It's way harder than it looks because nuts and Thanksgiving go hand-in-hand.
While I was searching for myself, I rounded up some of the desserts that caught my eye to share with y'all.
Word of caution though…this is NOT a nut-free round-up.
Because it's kinda like sitting down to a meal with the extended family… there are always bound to be a few nuts at Thanksgiving. 😉 Try your best to avoid them if you are allergic.
15 Tempting Thanksgiving Desserts
The Best Banana Cake with Cream Cheese Frosting from Just A Taste
Healthy Thanksgiving Dessert from Cocoa Banana Ice Cream Turkeys
Turkey Cookies for Thanksgiving Dessert from The Decorated Cookie
Reese's & Oreo Turkey Treats from Bitz N Giggles
Thanksgiving Dessert from Chocolate Cake Roll Turkey
Thanksgiving Dessert: Fun Turkey Cupcakes! from My Frugal Adventures
5-Ingredient Pumpkin Ice Cream Pie from Two Peas & Their Pod
No Bake Key Lime Mango Coconut Cheese Cake Pie from Immaculate Bites
Mini Apple Pies from Just a Little Bite
Vegan Cranberry Orange Loaf Cake from Neurotic Mommy
Easy caramel apple coconut pie from CakeWhiz
Apple Persimmon Crumble Pie from Baking The Goods
No Bake Peanut Butter Meringue Pie from NeighborFood
Pumpkin Cheesecake Pops Recipe from Just A Taste
Crazy-Good Pecan Pie Trifle from Unskinny Boppy
Want more Dessert Recipes?
If you're looking for more quick and easy Thanksgiving desserts, be sure to check out these other recipes!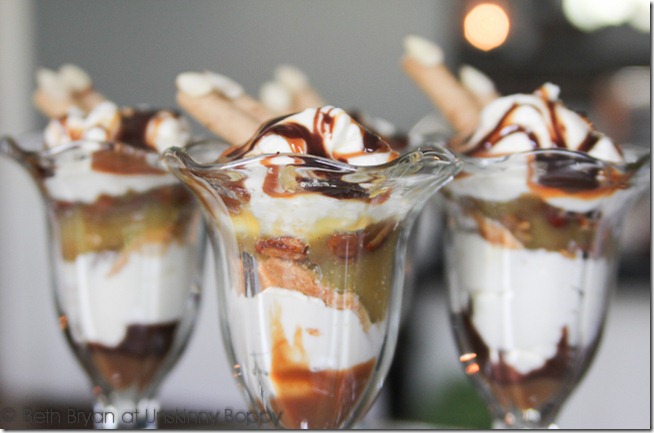 or maybe Granny's Peanut Butter Fudge?