I opened my Instagram this morning and my feed is filled to the brim with FALL! Woot! There were leaves and pumpkins and all sorts of fun fall decorating ideas. There's a nip in the air and I'm a happy girl.
Since Fall is my most favorite season to decorate for, I have TONS of fall decorating ideas in my archives.
Today I thought I would do a quick roundup of all the best fall decorating ideas I've planned over the years, so you guys can get inspired for your fall decor, too! The season is almost over, so if you're not finished soon it'll be too late to pull out those pumpkins! Can you believe we are just one month away from Christmas decorating time??
Need more inspiration?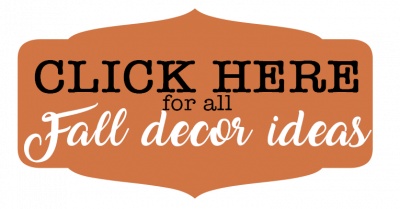 Fellow Fall Fanatics Unite!